"On The Smugglers' Radar" is a feature for books that have caught our eye: books we have heard of via other bloggers, directly from publishers, and/or from our regular incursions into the Amazon jungle. Thus, the Smugglers' Radar was born. Because we want far more books than we can possibly buy or review (what else is new?), we thought we would make the Smugglers' Radar into a weekly feature – so YOU can tell us which books you have on your radar as well!
On Ana's Radar:
Read this interesting inteview with Ken Liu over at Strange Horizons and am now determinded to read his short stories, starting with The Man Who Ended History: A Documentary". nominated for both the Hugo and the Nebula, and published in the anthology below (although the author has made the novella free – download here as PDF)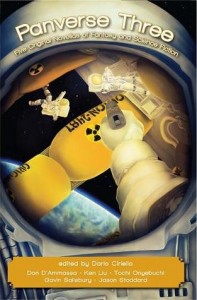 Snagged this fun-looking novel from NetGalley: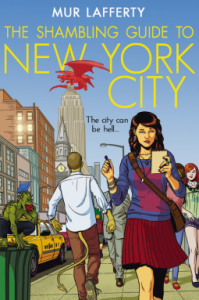 Because of the disaster that was her last job, Zoe is searching for a fresh start as a travel book editor in the tourist-centric New York City. After stumbling across a seemingly perfect position though, Zoe is blocked at every turn because of the one thing she can't take off her resume — human.
Not to be put off by anything — especially not her blood drinking boss or death goddess coworker — Zoe delves deep into the monster world. But her job turns deadly when the careful balance between human and monsters starts to crumble — with Zoe right in the middle.

I REALLY need to read a Lavie Tidhar novel and when I saw this new one coming from him, it was all I could do not to drool all over: Scifi! Mars! WWII! TIME TRAVEL!!!!!!!!!!!!!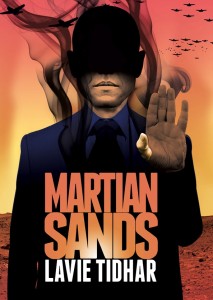 941: an hour before the attack on Pearl Harbour, a man from the future materialises in President Roosevelt's office. His offer of military aid may cut the War and its pending atrocities short, and alter the course of the future . . . The future: welcome to Mars, where the lives of three ordinary people become entwined in one dingy smokesbar the moment an assassin opens fire. The target: the mysterious Bill Glimmung. But is Glimmung even real? The truth might just be found in the remote FDR Mountains, an empty place, apparently of no significance, but where digital intelligences may be about to bring to fruition a long-held dream of the stars . . . Mixing mystery and science fiction, the Holocaust and the Mars of both Edgar Rice Burroughs and Philip K. Dick, Martian Sands is a story of both the past and future, of hope, and love, and of finding meaning—no matter where—or when—you are.

I got this in the post from Orbit this week and it looks like it's going to be one of their biggest 2013 titles. I am curious (I will just pretend I did not notice that the blurb doesn't mention any female characters for now).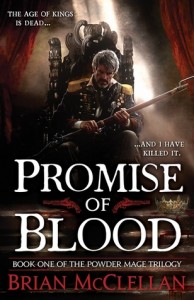 The Age of Kings is dead . . . and I have killed it.

It's a bloody business overthrowing a king…
Field Marshal Tamas' coup against his king sent corrupt aristocrats to the guillotine and brought bread to the starving. But it also provoked war with the Nine Nations, internal attacks by royalist fanatics, and the greedy to scramble for money and power by Tamas's supposed allies: the Church, workers unions, and mercenary forces.
It's up to a few…
Stretched to his limit, Tamas is relying heavily on his few remaining powder mages, including the embittered Taniel, a brilliant marksman who also happens to be his estranged son, and Adamat, a retired police inspector whose loyalty is being tested by blackmail.

But when gods are involved…
Now, as attacks batter them from within and without, the credulous are whispering about omens of death and destruction. Just old peasant legends about the gods waking to walk the earth. No modern educated man believes that sort of thing. But they should…

On Thea's Radar:
First up, the new book from Mira Grant – a horror/thriller with an SFF twist, and freaky-lookin' pills on the cover. Yes.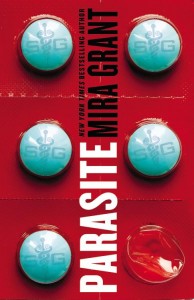 From New York Times bestselling author Mira Grant, a high-concept near-future thriller.

From New York Times bestselling author Mira Grant, a high-concept near-future thriller.

A decade in the future, humanity thrives in the absence of sickness and disease.

We owe our good health to a humble parasite – a genetically engineered tapeworm developed by the pioneering SymboGen Corporation. When implanted, the Intestinal Bodyguard worm protects us from illness, boosts our immune system – even secretes designer drugs. It's been successful beyond the scientists' wildest dreams. Now, years on, almost every human being has a SymboGen tapeworm living within them.

But these parasites are getting restless. They want their own lives . . . and will do anything to get them.

I've been yearning for a new, strong military sci-fi novel with a female protagonist, and Fortune's Pawn (from the author of the delightful Eli Monpress books under a psuedonym) sounds like just the ticket.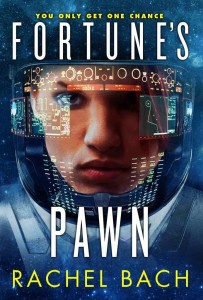 Action-packed military science fiction for a new generation.

Deviana Morris isn't your average mercenary. She has plans. Big ones. And a ton of ambition. One of those is going to get her killed one day – but not just yet.

Not when she just got a job on a tiny trade ship with a nasty reputation for surprises. The Glorious Fool isn't misnamed: it likes to get into trouble. And with a reputation for bad luck that makes one year as security detail on this ship equal to five years everywhere else – Devi knows she's found the perfect way to get the jump on the next part of her Plan. But the Fool doesn't give up its secrets without a fight, and one year might be more than even Devi can handle.

I stumbled across this next title and could not be more excited (amazing title and cover and premise) – what happens after Pinocchio turns into a real boy?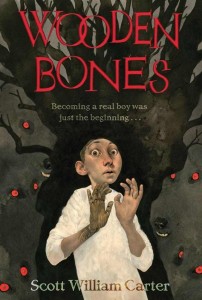 In this "fast-paced adventure filled with thoughtful life lessons" (School Library Journal), becoming a real boy is just the beginning.

Since he changed, Pino has struggled to live a quiet life with his father Gepetto. But a boy who used to be a wooden puppet doesn't fit in well with the other villagers. When Pino creates a replica of Gepetto's late wife and brings it to life, the two are chased out of their village by an angry mob demanding the resurrection of their own loved ones. On the run with a dying Gepetto, Pino must face a world that would seek to use—and misuse—him for his powers. And when Pino discovers that his abilities are slowly transforming him back into a puppet, he faces a choice: strike a deal with those who only want to use him, or stand up for who he really is.

I have yet to read Rhiannon Frater's As the World Dies zombie books, but I've heard good things. This new series is, like that one, starting off as a self-published book. I'm excited to give it a shot.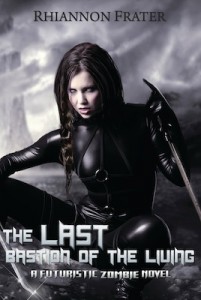 A walled city surrounded by lush land, protected by high mountain summits, and fortified by a massive gate to secure the only pass into the valley, The Bastion remained humanity's last hope against the fearsome undead creatures known as the Inferi Scourge. On one fateful day, the valley gate failed and the Inferi Scourge overran and destroyed the human settlements outside the walls, trapping the remaining survivors inside the city. Now, decades later, the last remaining humans are struggling to survive in a dying city of dwindling resources…and dwindling hope.

Vanguard Maria Martinez has lived her entire life within the towering walls of steel. She yearns for a life away from the overcrowded streets, rolling blackouts, and food shortages, but there is no hope for anyone as long as the Inferi Scourge howl outside the high walls. Her only refuge from the daily grind is in the arms of Dwayne Reichardt, an officer in the Bastion Constabulary. Both are highly-decorated veterans of the last disastrous push against the Inferi Scourge. Their secret affair is her only happiness.

Then one day Maria is summoned to meet with a mysterious representative from the Science Warfare Division and is offered the opportunity to finally destroy the Inferi Scourge in the valley and close the gate, reclaiming the lost lands and energizing the populace with renewed hope for the future. The rewards of success are great, but she will have to sacrifice everything, possibly even her life, to accomplish the ultimate goal of securing the future of humanity and saving it from extinction.

And then, this recently published book from Soho Press totally escaped my notice but sounds interesting: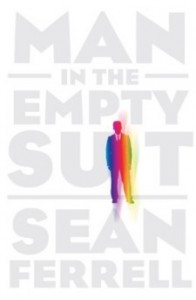 Say you're a time traveler and you've already toured the entirety of human history. After a while, the outside world might lose a little of its luster. That's why this time traveler celebrates his birthday partying with himself. Every year, he travels to an abandoned hotel in New York City in 2071, the hundredth anniversary of his birth, and drinks twelve-year-old Scotch (lots of it) with all the other versions of who he has been and who he will be. Sure, the party is the same year after year, but at least it's one party where he can really, well, be himself.

The year he turns 39, though, the party takes a stressful turn for the worse. Before he even makes it into the grand ballroom for a drink he encounters the body of his forty-year-old self, dead of a gunshot wound to the head. As the older versions of himself at the party point out, the onus is on him to figure out what went wrong–he has one year to stop himself from being murdered, or they're all goners.

As he follows clues that he may or may not have willingly left for himself, he discovers rampant paranoia and suspicion among his younger selves, and a frightening conspiracy among the Elders. Most complicated of all is a haunting woman possibly named Lily who turns up at the party this year, the first person besides himself he's ever seen at the party. For the first time, he has something to lose. Here's hoping he can save some version of his own life.

And that's it from us! What books do you have on YOUR radar?