"On The Smugglers' Radar" is a feature for books that have caught our eye: books we have heard of via other bloggers, directly from publishers, and/or from our regular incursions into the Amazon jungle. Thus, the Smugglers' Radar was born. Because we want far more books than we can possibly buy or review (what else is new?), we thought we would make the Smugglers' Radar into a weekly feature – so YOU can tell us which books you have on your radar as well!
On Ana's Radar:
A new YA novel with a "fresh twist on Rebecca":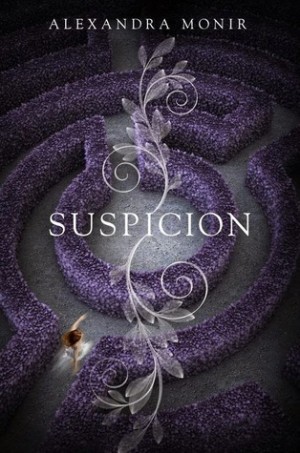 Mysterious. Magnificent. Creepy. Welcome to Rockford Manor.

"There's something hidden in the Maze." Seventeen-year-old Imogen has never forgotten the last words her father said to her seven years ago, before the blazing fire that consumed him, her mother, and the gardens of her family's English country manor.

Haunted by her parents' deaths, Imogen moves to New York City with her new guardians. But when a letter arrives with the news of her cousin's untimely death, revealing that Imogen is now the only heir left to run the estate, she returns to England and warily accepts her role as duchess.

All is not as it seems at Rockford, and Imogen quickly learns that dark secrets lurk behind the mansion's aristocratic exterior, hinting that the spate of deaths in her family were no accident. And at the center of the mystery is Imogen herself–and Sebastian, the childhood friend she has secretly loved for years. Just what has Imogen walked into?

I am so completely in love with Tor.com Original's upcoming shorts, I can't even. Like this one: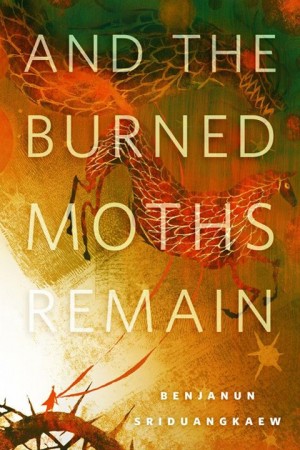 And this one: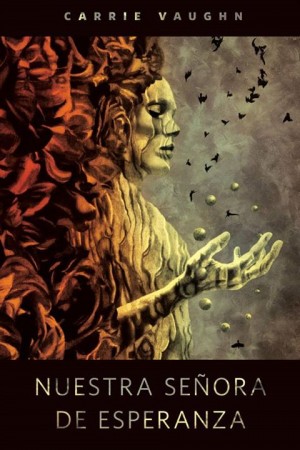 And this one: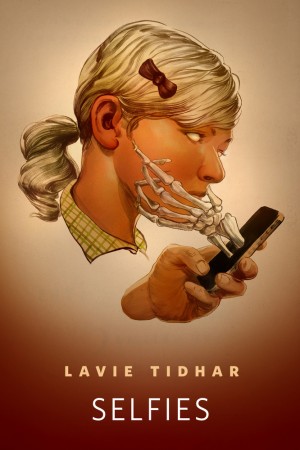 Written by Lavie Tidhar
Illustration by Greg Ruth
Edited by Ellen Datlow

"Selfies," by Lavie Tidhar, is a creepy little horror tale about the fate of a young woman who makes the mistake of a lifetime when she buys a new phone in the local mall.

And one from the ever-reliable Seanan McGuire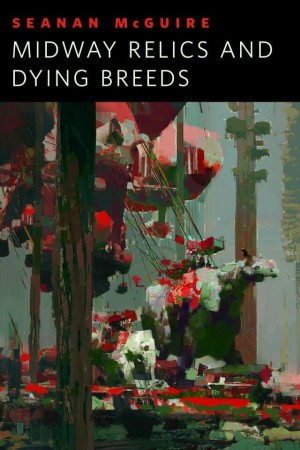 Working for the last traveling carnival in Cascadia is sweaty, back-breaking work – and Ansley loves it. She's fiercely loyal to her charge, Billie – a giant genework Indricothere.

But now the only life Ansley has ever known is in danger – and the threat is coming from within.

On Thea's Radar:
Earlier this week, I read and loved the first book from artist and author Emily Carroll. She was a contributor on this graphic novel; it must become mine.
From favorites like "Puss in Boots" and "Goldilocks" to obscure gems like "The Boy Who Drew Cats," Fairy Tale Comics has something to offer every reader.

Seventeen fairy tales are wonderfully adapted and illustrated in comics format by seventeen different cartoonists, including Raina Telgemeier, Brett Helquist, Cherise Harper, and more. Edited by Nursery Rhyme Comics' Chris Duffy, this jacketed hardcover is a beautiful gift and an instant classic.

Have I posted about this before? Probably. I started reading this next comic at my local store and also have decided that it must become mine: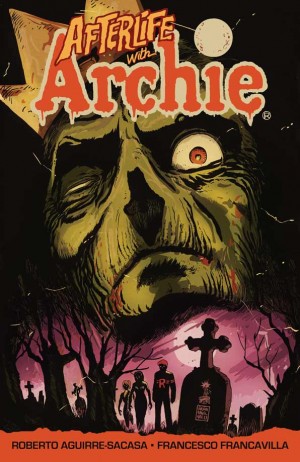 When Jughead's beloved pet Hot Dog is killed in a hit and run, Jughead turns to the only person he knows who can help bring back his canine companion—Sabrina the Teenage Witch. Using dark, forbidden magic, Sabrina is successful and Hot Dog returns to the land of the living. But he's not the same… and soon, the darkness he brings back with him from beyond the grave begins to spread, forcing Archie and the gang to try to escape Riverdale! Collects issues 1-5 featuring the first storyline "Escape from Riverdale" from the new ongoing TEEN+ comic book horror series Afterlife with Archie.

I hate this next cover, but the synopsis sounds awesome: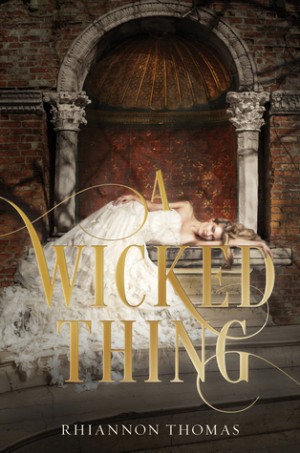 A spinning wheel. A prick of a finger. A terrible curse.

One hundred years after falling asleep, Princess Aurora wakes up to the kiss of a handsome prince and a broken kingdom that has been dreaming of her return. All the books say that she should be living happily ever after. But as Aurora understands all too well, the truth is nothing like the fairytale.

Her family is long dead. Her "true love" is a kind stranger. And her whole life has been planned out by political foes while she slept. Everyone expects Aurora to marry her betrothed and restore magic and peace to the kingdom before revolution tears it apart. But after a lifetime spent locked in a tower for her own safety, Aurora longs for the freedom to make her own choices. When she meets a handsome rebel, he tempts her to abandon everything for a different kind of life.

As Aurora struggles to make sense of her new world, she begins to fear that the curse has left its mark on her, a fiery and dangerous thing that might be as wicked as the witch who once ensnared her.

With her wedding day drawing near, Aurora must make the ultimate decision on how to save her kingdom: marry the prince or run.

Finally, last but not least, this upcoming new book from Nova Ren Suma (whom I love!), positioned as "Orange is the New Black Swan." (Full disclosure, I work for the publisher of this book, but I would STILL be all over it, regardless.)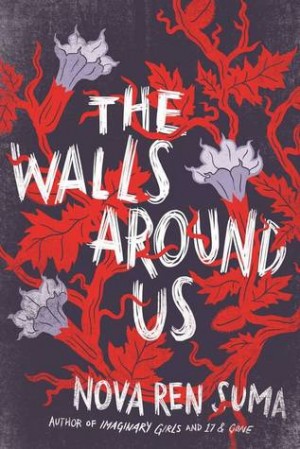 "Ori's dead because of what happened out behind the theater, in the tunnel made out of trees. She's dead because she got sent to that place upstate, locked up with those monsters. And she got sent there because of me."

The Walls Around Us is a ghostly story of suspense told in two voices—one still living and one long dead. On the outside, there's Violet, an eighteen-year-old dancer days away from the life of her dreams when something threatens to expose the shocking truth of her achievement. On the inside, within the walls of a girls' juvenile detention center, there's Amber, locked up for so long she can't imagine freedom. Tying these two worlds together is Orianna, who holds the key to unlocking all the girls' darkest mysteries.

We hear Amber's story and Violet's, and through them Orianna's, first from one angle, then from another, until gradually we begin to get the whole picture—which is not necessarily the one that either Amber or Violet wants us to see.

Nova Ren Suma tells a supernatural tale of guilt and innocence, and what happens when one is mistaken for the other.

And that's it from us! What books do you have on your radar?