"On The Smugglers' Radar" is a feature for books that have caught our eye: books we have heard of via other bloggers, directly from publishers, and/or from our regular incursions into the Amazon jungle. Thus, the Smugglers' Radar was born. Because we want far more books than we can possibly buy or review (what else is new?), we thought we would make the Smugglers' Radar into a weekly feature – so YOU can tell us which books you have on your radar as well!
On Ana's Radar:
So this book was all over our Twitter feed last week – a fairytale retelling of the Twelve Dancing Princesses set in the Jazz era. I bought it faster than I could say WANT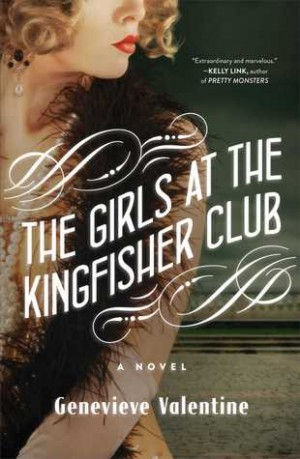 >blockquote>From award-winning author Genevieve Valentine, a "gorgeous and bewitching" (Scott Westerfeld) reimagining of the fairytale of the Twelve Dancing Princesses as flappers during the Roaring Twenties in Manhattan.
Jo, the firstborn, "The General" to her eleven sisters, is the only thing the Hamilton girls have in place of a mother. She is the one who taught them how to dance, the one who gives the signal each night, as they slip out of the confines of their father's townhouse to await the cabs that will take them to the speakeasy. Together they elude their distant and controlling father, until the day he decides to marry them all off.
The girls, meanwhile, continue to dance, from Salon Renaud to the Swan and, finally, the Kingfisher, the club they come to call home. They dance until one night when they are caught in a raid, separated, and Jo is thrust face-to-face with someone from her past: a bootlegger named Tom whom she hasn't seen in almost ten years. Suddenly Jo must weigh in the balance not only the demands of her father and eleven sisters, but those she must make of herself.
With The Girls at the Kingfisher Club, award-winning writer Genevieve Valentine takes her superb storytelling gifts to new heights, joining the leagues of such Jazz Age depicters as Amor Towles and Paula McClain, and penning a dazzling tale about love, sisterhood, and freedom.

Another (MG) book that showed up on our feed last week and which just got a starred review on Kirkus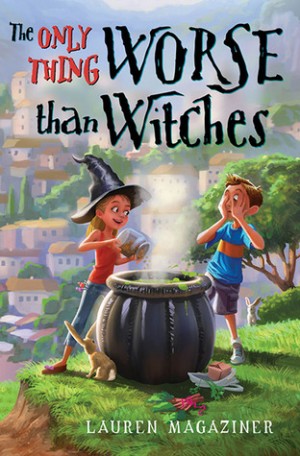 Roald Dahl meets Eva Ibbotson in this hilarious middle grade debut perfect for reading aloud

Rupert Campbell is fascinated by the witches who live nearby. He dreams of broomstick tours and souvenir potions, but Rupert's mother forbids him from even looking at that part of town. The closest he can get to a witchy experience is sitting in class with his awful teacher Mrs. Frabbleknacker, who smells like bellybutton lint and forbids Rupert's classmates from talking to each other before, during, and after class. So when he sees an ad to become a witch's apprentice, Rupert simply can't resist applying.

But Witchling Two isn't exactly what Rupert expected. With a hankering for lollipops and the magical aptitude of a toad, she needs all the help she can get to pass her exams and become a full-fledged witch. She's determined to help Rupert stand up to dreadful Mrs. Frabbleknacker too, but the witchling's magic will be as useful as a clump of seaweed unless Rupert can figure out a way to help her improve her spellcasting—and fast!

The third book in Tom Pollock's Skyscraper Throne series sounds excellent. I REALLY need to read book 2 ASAP: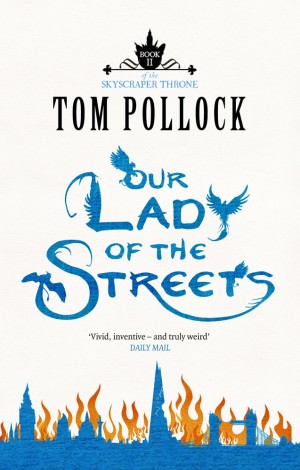 Ever since Beth Bradley found her way into a hidden London, the presence of its ruthless goddess, Mater Viae, has lurked in the background. Now Mater Viae has returned with deadly consequences.

Streets are wracked by convulsions as muscles of wire and pipe go into spasm, bunching the city into a crippled new geography; pavements flare to thousand-degree fevers, incinerating pedestrians; and towers fall, their foundations decayed.

As the city sickens, so does Beth – her essence now part of this secret London. But when it is revealed that Mater Viae's plans for dominion stretch far beyond the borders of the city, Beth must make a choice: flee, or sacrifice her city in order to save it.

A Tor.com original short story that I am hoping to read soon. And wow, this cover art!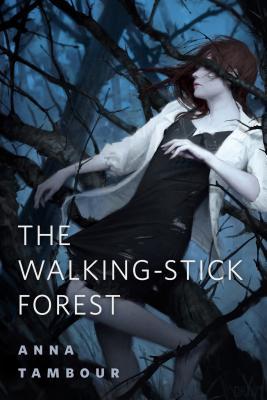 Original fiction from the publisher's site (tor.com, Tor Books).

"The Walking-Stick Forest," by Anna Tambour, is a dark fantasy about a recluse who creates collectible walking sticks in post-WWI Scotland by manipulating the woods somewhat like bonsais. He refuses a commission from a very rich, powerful man, never considering or caring about the consequences.

Like some other stories published on Tor.com, "The Walking-Stick Forest" contains scenes and situations some readers will find upsetting and/or repellent. [—The Editors]

This short story was acquired and edited for Tor.com by consulting editor Ellen Datlow.

I've got a review copy of this beautiful limited edition book: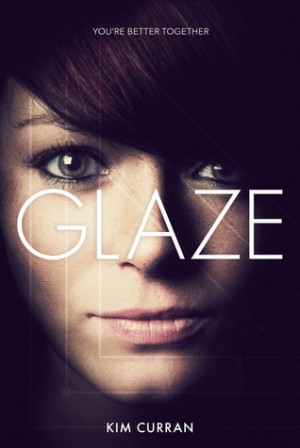 Petri Quinn is counting down the days till she turns 16 and can get on GLAZE – the ultimate social network that is bringing the whole world together into one global family. But when a peaceful government protest turns into a full-blown riot with Petri shouldering the blame, she's handed a ban. Her life is over before it's even started.

Desperate to be a part of the hooked-up society, Petri finds an underground hacker group and gets a black market chip fitted. But this chip has a problem: it has no filter and no off switch. Petri can see everything happening on GLAZE, all the time. Including things she was never meant to see.

As her life is plunged into danger, Petri is faced with a choice. Join GLAZE… or destroy it.

On Thea's Radar:
First up on my radar, it looks like ChiZine is launching a YA line! Check out this title, with such a great title: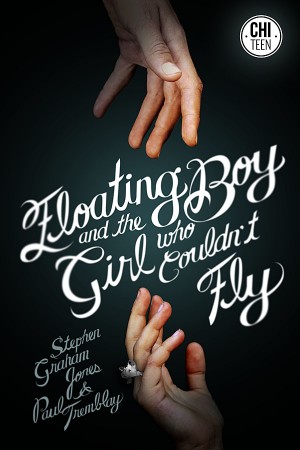 Things Mary doesn't want to fall into: the river, high school, her mother's life.

Things Mary does kind of want to fall into: love, the sky.

This is the story of a girl who sees a boy float away one fine day. This is the story of the girl who reaches up for that boy with her hand and with her heart. This is the story of a girl who takes on the army to save a town, who goes toe-to-toe with a mad scientist, who has to fight a plague to save her family. This is the story of a girl who would give anything to get to babysit her baby brother one more time. If she could just find him.

It's all up in the air for now, though, and falling fast. . . .

Fun, breathlessly exciting, and full of heart, Floating Boy and the Girl Who Couldn't Fly is an unforgettable ride.

Then there's this ebook with it's very pretty cover and wonderfully named protagonist. The synopsis makes the book sound like it could be ok, or terrible… I'm willing to give it a shot: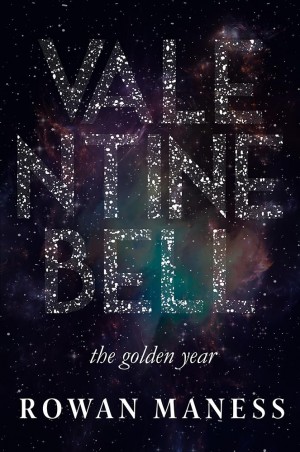 Valentine Bell spends her days aboard the luxury cruise ship "The Heart of Io," traveling back and forth between earth and beautiful, mysterious Vala, a planet where the jungle holds a universe-altering secret. The young orphan is unaware of her powers, only knows that she has been born with a scar, and seeks greater adventures than what life has provided for her.

She finds it in the form of Orion Sides. Orion uses Valentine's fascination to entangle her in his father's gang of thugs and thieves, who run the ship's underworld.

But Orion knows something Valentine doesn't— that her scar gives her a special ability to bestow luck upon anyone who touches it. Aided by her de-facto dad, Tycho, and her best friend, Luke, Valentine realizes that Orion's been using her luck to pull off a heist, and when a set of priceless jewels goes missing from the cabin of a powerful Ambassador, Valentine is sure she knows who's taken them.

Out for revenge, Valentine embarks upon a dangerous journey that takes her into the Valan jungle, spurred on by a strange connection to the precious jewels. As she learns about her own tangled history, and forges a path to her future, Valentine discovers that she has a role to play in setting things right, talents beyond her imagination, and a thirst for justice that takes her down perilous paths.

Rowan Maness's stunning first novel invites readers into a dizzying world unlike any they've ever seen, and introduces a character whose journey will enchant anyone who has ever questioned their place in this world or any other.

I haven't read Some Quiet Place (yet) but I want to very soon, so I can start this book: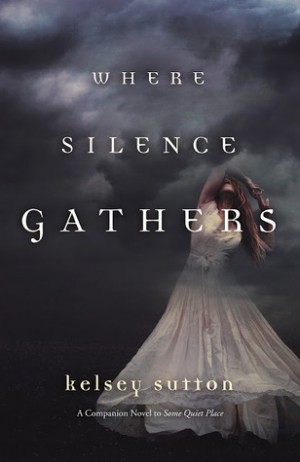 In this companion novel to the critically acclaimed Some Quiet Place, Alex must choose between Revenge and Forgiveness.

Seventeen-year-old Alexandra Tate sits outside Nate Foster's house, clutching a gun. After serving ten years for the drunk driving accident that killed Alex's family, Nate has been released from prison. Every night, Alex waits out of sight, building up the courage to exact her own justice. There's just one problem: Forgiveness.

Alex has been able to see personified Emotions for as long as she can remember, and Revenge is her best friend. But when Forgiveness suddenly appears, he offers Alex a choice—getting even or moving on. It's impossible to decide when Revenge whispers in one ear . . . and Forgiveness whispers in the other.

Look! Look! The third book in Janet Edwards' wonderful Earth Girl Series!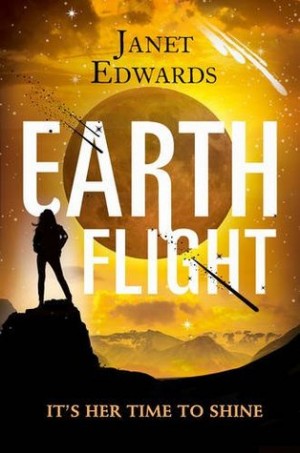 The thrilling conclusion to Janet Edward's sensational debut YA sci-fi trilogy.

Jarra never wanted to be a celebrity. All she ever wanted was to gain some respect for the people left on Earth: the unlucky few whose immune system prevents them from portalling to other planets.

Except now she's the most famous Earth girl in the universe – but not everyone in the universe is happy about it, nor the fact that she has found love with a norm. Jarra's actions have repercussions that spread further than she ever could have imagined, and political unrest threatens to tear apart the delicate balance of peace between humanity's worlds.

On top of everything, the first alien artefact ever discovered appears to be waiting for Jarra to reveal its secrets. But to do so, she must somehow find a way to leave Earth – or else the alien artefact will be lost forever. Is there a way for Jarra to travel to another planet? Or is her destiny only to look to the stars – but never to reach them?

Then, there's this third book in Meagan Spooner's Skylark trilogy (I need to catch up with book 2)!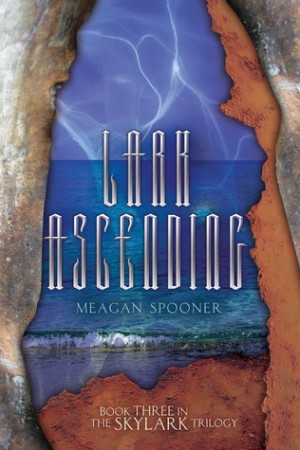 Lark thought returning home to face her city was the hardest thing she'd ever do. She was wrong.

No longer the girl who ran for her life, Lark's ready for the Institute. She never dreamed she'd find a rebellion, a Renewable, and those she used to love embroiled in the fight of their lives. She's mastered her magic, but she still doesn't know if she can master the darkness stirring inside her.

Nothing is simple anymore, and finding her place in this war—and discovering the terrible secrets behind her ruined world—might cost her everything she has left.

And that's it from us! What books do you have on YOUR radar?