Today – on Friday the 13th, no less! – we are tickled to host the cover reveal for one of our most highly anticipated books of the fall: Horrorstör by Grady Hendrix! We were lucky enough to scoop up an early review copy at BEA this year and were instantly smitten with the Ikea-esque horror catalog-novel. Today, we are thrilled to share the cover and an ARC giveaway with you, dear readers!
Without further ado, behold: the Smugglerific Cover!
The Smugglerific Cover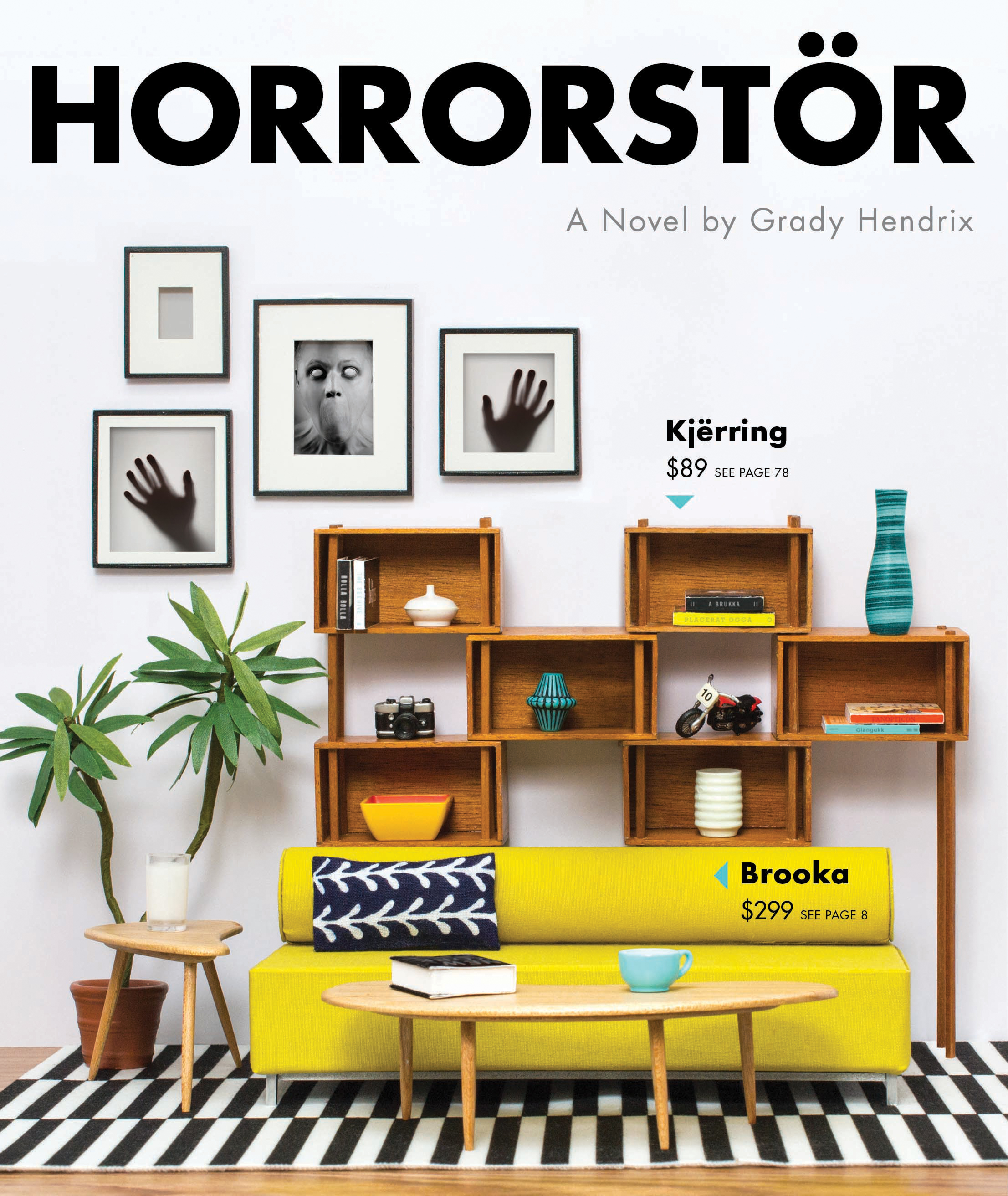 Something strange is happening at the Orsk furniture superstore in Columbus, Ohio. Every morning, employees arrive to find broken Kjerring wardrobes, shattered Brooka glassware, and vandalized Liripip sofa beds—clearly, someone or something is up to no good. To unravel the mystery, five young employees volunteer for a long dusk-till-dawn shift—and they encounter horrors that defy imagination. Along the way, author Grady Hendrix infuses sly social commentary on the nature of work in the new twenty-first century economy.

A traditional haunted house story in a contemporary setting (and full of current fears), Horrorstör comes conveniently packaged in the form of a retail catalog, complete with illustrations of ready-to-assemble furniture and other, more sinister accessories. We promise you've never seen anything quite like it!
Horrorstör comes out on September 23, 2014 from Quirk Books.
Preorder the book:
Amazon Print US | Amazon Print UK | B&N Print | Book Depository
Amazon Kindle US | Amazon Kindle UK | B&N NOOK | ebooks.com
About the Author
GRADY HENDRIX is a writer and journalist and one of the founders of the New York Asian Film Festival. A former film critic for the New York Sun, Grady has written for Slate, the Village Voice, Time Out New York, Playboy, and Variety.
Follow Grady on his website and on twitter (@grady_hendrix).
The Giveaway:
To celebrate the cover reveal, Quirk Books is giving away FIVE ARCs of Horrorstör! This giveaway is open to addresses in the US, and will run until Sunday, June 22 at 12:01am EST. To enter, use the form below!