Today we are thrilled to be the second stop on Justin Cronin's official video blog tour to celebrate the paperback release of the first novel in his post-apocalyptic vampire saga, The Passage. As The Passage was Thea's favorite book of 2010, we were understandably thrilled when we were given the chance to participate on this tour and host one of five exclusive, behind-the-scenes videos about the book and Justin Cronin's inspirations.
Ladies and gentlemen, please give it up for Justin, as he discusses The Passage's take on vampires!

The Video:
Justin Cronin on location in the California desert, discusses the vampires in his book.
[hdplay id=1 ]

About the Book: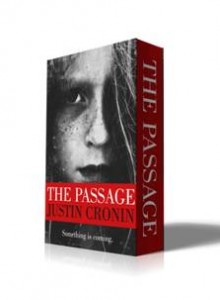 "It happened fast. Thirty-two minutes for one world to die, another to be born."

First, the unthinkable: a security breach at a secret U.S. government facility unleashes the monstrous product of a chilling military experiment. Then, the unspeakable: a night of chaos and carnage gives way to sunrise on a nation, and ultimately a world, forever altered. All that remains for the stunned survivors is the long fight ahead and a future ruled by fear—of darkness, of death, of a fate far worse.

As civilization swiftly crumbles into a primal landscape of predators and prey, two people flee in search of sanctuary. FBI agent Brad Wolgast is a good man haunted by what he's done in the line of duty. Six-year-old orphan Amy Harper Bellafonte is a refugee from the doomed scientific project that has triggered apocalypse. He is determined to protect her from the horror set loose by her captors. But for Amy, escaping the bloody fallout is only the beginning of a much longer odyssey—spanning miles and decades—towards the time and place where she must finish what should never have begun.
You can read Thea's review of the book HERE.

The Blog Tour:
Make sure you check out the next stops on the tour!
May 11 – DAY 3
Gothic Imagination
In Which Justin Cronin on location in Las Vegas, discussing the reactions of his characters on seeing the remnants of their lost civilisation.
May 12 – DAY 4 (and Publication Date!)
Material Witness
In Which Justin Cronin on location in Colorado where the book begins and ends, discussing Amy and her origins.
May 13 – DAY 5
Wondrous Reads
In Which Justin Cronin discusses the themes in the second book in the trilogy, called The Twelve.

The Giveaway: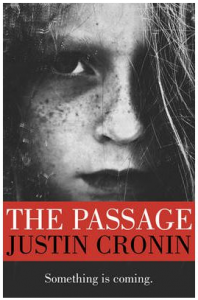 We have ONE copy of The Passage in all its pretty paperback glory up for grabs, courtesy of the UK publisher! The contest is open to residents of the UK ONLY, and will run until Saturday May 13 at 11:59PM (PST). In order to enter, leave a comment here letting us know what your favorite take on non-sparkly/romantic vampires (sorry, Edward Cullen fans!) is. Only ONE entry per person please – multiple entries will be automatically disqualified. Good luck!