Welcome to Smugglivus 2013! Throughout this month, we will have daily guests – authors and bloggers alike – looking back at their favorite reads of 2013, and looking forward to events and upcoming books in 2014.
Who: Sally Jane Thompson , prolific comics writer and illustrator whose first full-length graphic novel Atomic Sheep was published this year (Ana's review).
Give it up for Sally Jane, everyone!

As a kid, I had a few reading rituals. At the library I would flip to the last page of the books I picked up, to see if they went somewhere interesting. If I wanted to know how they got there. And I used to feel that by picking up a novel and beginning to read it, I had signed some sort of unseen contract, and was duty-bound to finish. This has meant some pretty tedious, dragged out, on-again-off-again reading, with a sprinkling of guilt over small piles of books languishing for months by my bed in the hopes I'd at some point muster enough interest to finish them.
This was a good novel-reading year for me. This year, my reading life sagging a bit under the weight of busyness, I decided that a) I had too little time to spend any of it continuing to read something I was finding mediocre, or just not-really-for-me, and b) I would only read stories I was genuinely enjoying.
Putting a half-read book in the charity shop bag was hard the first time, but soon got easier, and more and more freeing. And putting just plain Pleasure at the top of my priorities has given me so much good reading this year. So instead of attempting any sort of best-of list, I thought I'd share my top three Books I Super Completely Loved Reading this year – the ones that kept me up latest into the night, and that I least wanted to end!
The Night Circus, Erin Morgenstern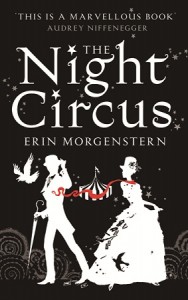 (This isn't a 2013 book, but I read it this year, so on the list it goes!)
The nomadic, nocturnal Cirque des Rêves begins appearing overnight in cities around the world in the late 19th century, with a singular aesthetic and unexplainable wonders. More than just a circus, it is an arena, housing a decades-long contest of magic between the protégés of two rival magicians.
Although the 'rival magicians' thing is something there's been a fair amount of, the visual flair which differentiates this tale attracted me. And I genuinely enjoyed all of the women in the cast, particularly lead Celia, who although conflicted was pleasingly unsentimental and outwardly composed.
It's laid out as a non-linear series of short chapters from various viewpoints over 30-odd years, and that gave it a slightly drifting feeling that I really loved, and which felt entirely appropriate. Morgenstern's writing is gorgeous and evocative, and despite the circus' various wonders, is filled with small pauses, quietnesses, where mood and feeling can soak in – something I love in a book. This was the first book I'd read in a long time that I truly didn't want to get to the end of.
The Coldest Girl in Coldtown, Holly Black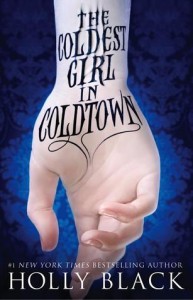 Having had my attention caught by some of the most gorgeous cover artwork I've seen, and reading Ana's excellent review of the book, I was delighted to stumble upon the short story it was based on while reading The Poison Eaters and Other Tales (note: also super great). I immediately bought the novel.
Waking to a blood bath after a house party, Tana escapes with her ex-boyfriend and a stranger. The stranger's a vampire, the ex-boyfriend is infected – at risk of attacking those around him in a fit of bloodlust and becoming a vampire himself – and she might be too. And so they head for Coldtown, the walled city where vampires are quarantined, along with the humans who live there…trapped, or there by choice…
I'm not particularly into vampire stories in general, but the grounded-ness of Black's concept really attracted me, and the book exceeded my expectations. It doesn't take us all over the world she's created, keeping its focus, but I've seldom read anything that felt like such a functioning, breathing space. I felt like any random person in Coldtown would have an interesting story to tell about how they came to be there – though I'm glad it's Tana's we got, as she's a brilliant, likeable lead.
The story is interspersed with chapters of backstory, blog fragments, and different viewpoints. I liked the breathers these gave to the pacing, but I particularly liked how they allowed Tana's family's backstory to be added to a little at a time, the full picture dovetailing beautifully towards the culmination of a thread on the nature of mercy and morality. Beautifully done and supremely readable!
Fangirl, Rainbow Rowell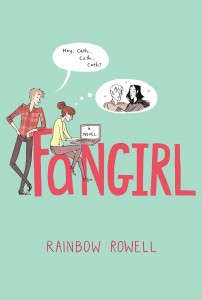 The fact that the cover had artwork by Noelle Stevenson (of webcomic Nimona) caught my attention, and it turned out to be a perfect indicator of the charm and feel of it. This kept me up til 3 am two nights in a row.
Cath always assumed she and her sister Wren – her twin and her partner in Simon Snow fanfic – would be as close as they've always been. But with Wren distancing herself, Cath starts her first semester at college alone, insecure, and closed off. Her roommate is surly, she's developing a serious crush on said roommate's ever-cheerful, ever-present boyfriend Levi, and her writing professor keeps pushing her to put her fanfiction aside…
This book has such a light touch that I didn't even really notice the emotional impact building towards the end. As likeable as Cath's interactions with Levi were, it was Cath's family story, drawn out gently over the course of the novel, that really wowed me. And that final chapter! Gorgeous stuff.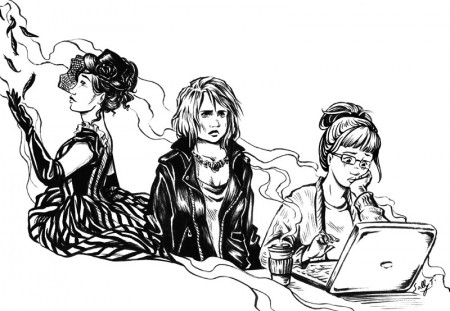 Night Circus, Coldtown and Fanfirl fanart by Sally Jane Thompson
Other favourite things this year (novels, comics, movies, etc):
-Saga, Brian K Vaughan and Fiona Staples – Still going strong, Saga is just flat-out amazing.
-The Nao of Brown, Glyn Dillon – This book is just astounding. Human, real, gorgeously drawn and painted, utterly unique.
-Daughter of Smoke and Bone/ Days of Blood and Starlight, Laini Taylor – I so enjoyed these, despite initial "beautiful/special protagonist" / "destined love" reservations. The latter was interestingly inverted in the first book (though how thing end remains to be seen), and Taylor's writing is rich and evocative as incense.
-The Silver Darlings, Will Morris – Succinct and sensitive, full of salt air and gulls' cries.
-Kat, Incorrigible series, Stephanie Burgis – So full of warmth and charm.
–The Whale, Aidan Koch – this is a deeply lovely look at grief, and evokes the shore and sea with its pared-down lines as vividly as if I were there.
Things I'm looking forward to next year:
-The Wind Rises, Hayao Miyazaki, Ghibli – I can't find a UK release date yet, but I'm keeping all digits crossed that I'll get to see this on a big screen next year!
-Pretty Deadly, Kelly Sue DeConnick, Emma Rios, Jordie Bellaire – Reading the first issue, I kept pausing to declare to my husband "this is so good!" Blown away by this, and cannot wait to see where it goes in 2014.
–Briar, Benjamin Read, Chris Wildgoose – Everything Improper Books has done to date has been of the absolute highest quality, and Briar looks to raise the bar even further.
-Dreams of Gods and Monsters, Laini Taylor – Following on from Days of Blood and Starlight
–The Firelight Isle – Paul Duffield's much anticipated and astoundingly beautiful new story has just got underway and will be running as a monthly webcomic prior to it's publication by David Fickling Books.
-Sailor Moon – For the 20th anniversary of the original Sailor Moon anime, a new series (to be streamed internationally online) was announced. Details have been a bit thin on the ground since then, but fingers crossed we'll see it in 2014. I for one am pretty excited to see what they do!
As for me in 2014, I'm working hard on the next book, a comic that's quiet, thoughtful, and a little bit strange, and which I'm very excited about. Also, hopefully, more From (http://fromcomic.com), plus more Freelance Friday blogging, with the addition of some writing blogs as well.

Sketch Giveaway!
One free, custom inked sketch commission from Sally on a topic of your choice! Favourite mythological creature? Character from classic lit? Portrait sketch of yourself?
You'll get a hi res, printable version emailed to you, so you can get it printed for your wall, or – if you've been sweet and requested something someone else will love – give it as a gift and look super-thoughtful!
*Sketch is for personal, non-commercial use only.
Use the form below to enter. The contest is open to all and will run till Saturday 21st December 12:01 AM. Good luck!