This just now. Alongside Renay, I (Ana) have been accused of "despicable behavior" and of "bullying" on Twitter by fellow SFF bloggers @fantasybookcritic and @gavreads. Their accusation of bullying stems from the comments over on Renay's Strange Horizons article last week on authors and fandom; and, retrospectively, my own Ponderings post on the Peter Grant series by Ben Aaronovitch. We have been accused of "ganging up" on the author when he showed up here and over at SH to discuss the interpretation of his books. Because both Renay and I argued that a reviewer's space is their own and that it is never a good idea for authors to argue with or correct reviewers, we have been called bullies. These accusations are patently ridiculous, but because of the events on twitter today, I felt that writing a paragraph about everything that unfolded was worth it.
NOT to defend myself or Renay of any wrongdoing, as there wasn't any – I invite everyone to read both threads, and our Twitter feeds on the matter and say otherwise – but because unlike Fantasy Book Critic and Gav Reads, we take bullying quite seriously. Criticism of a book is not bullying. Responding to an author's comments, however forcefully or angrily, is not bullying. Bullying is serious, and we would like to adamantly refuse these ludicrous, inflammatory, and shockingly ill-reasoned claims.
Anyways, on to less stressful things.
Giveaway Winners:
The winners of our The Coldest Girl in Coldtown giveaway are: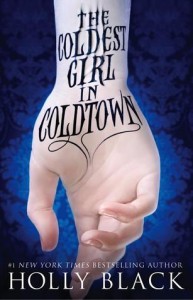 Hardcover:
Rhiannon (comment #47)
Heather (comment #260)
Emma (comment #238)
Audiobook:
Anna (comment #18)
Congratulations! You know the drill – send us an email (contact AT thebooksmugglers DOT com) with your snail mail address and we'll get your winnings out to you as soon as possible.
And don't forget we still have two giveaways going on now:
Cracked by Eliza Crewe
Once We Were by Kat Zhang
Awesome Stuff: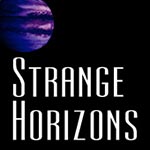 Strange Horizons is currently running their 2013 fund drive. Go here to see WHY you should support the magazine. On topic: Renay wrote an interesting article for them (followed by a lively discussion) on fandom and author interactions, types of blogs and more: Communities: You Got Your Industry in my Fanwork
+++
J. K. Rowling and Warner Brothers announced this week that they will be releasing a new series of movies set in the world of Harry Potter. Our reaction to the news can be summarised in one gif: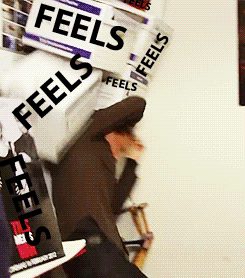 YES.
+++
And probably the coolest piece of news from last week? The voyager probe left the solar system – the first manmade object to do so.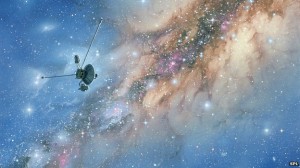 So long Voyager, may you keep going where no manmade thing has ever gone before.
This Week on The Book Smugglers:
On Monday, Sarah McCarry – All Our Pretty Songs – is this month's SFF In Conversation's guest, with a fabulous, thought-provoking feminist piece on Medea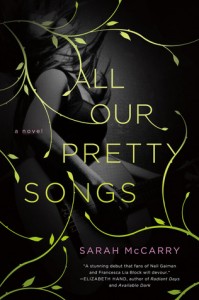 On Tuesday, Thea reviews Raven Flight by one of her favourite authors, Juliet Marillier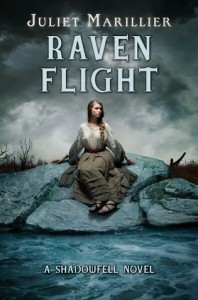 For this week's Old School Wednesdays, Thea reviews Trading in Danger by Elizabeth Moon. We will also be posting the October Readalong's Poll.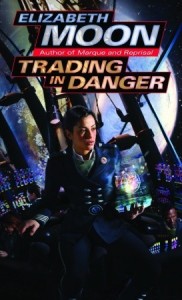 On Thursday, Ana reviews Picture Me Gone by Meg Rosoff, a highly anticipated read of 2013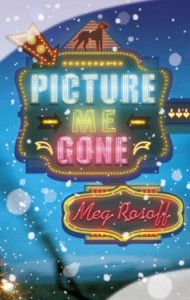 Finally on Friday we review Delia's Shadow by Jaime Lee Moyer. Then over at Kirkus, Ana reviews The Incrementalists by Steven Brust and Skyler White
And that's it for today. It's bye for now and as usual we remain…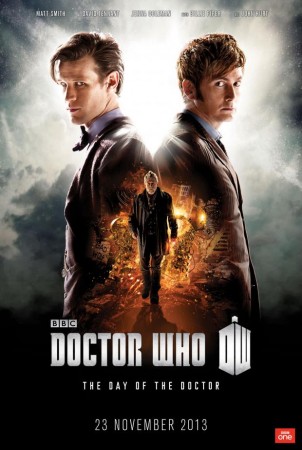 ~ Your Friendly Neighborhood Book Smugglers