Hello everyone and Happy Sunday! Let's get straight to business, shall we?
The Book Smugglers' Newsletter:

BEA has come and gone, and we're finally back on schedule (sort of). Our newsletter is ready to go out tomorrow, so if you haven't signed up yet we highly recommend that you do! We send out one email a month with exclusive articles, interviews, and guest posts, plus a sweet monthly giveaway for subscribers. If you haven't yet, check out past issues HERE and use the form below to sign up!


If you have trouble using the signup form above, you can visit the form directly online HERE.
This Week on The Book Smugglers:
On Monday, Thea kicks off the week with a review of highly anticipated YA dystopian SFF novel The Testing by Joelle Charbonneau.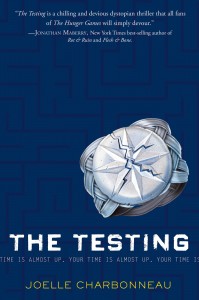 We cannot wait for Tuesday because it is the day that we fangirl all over Neil Gaiman with a joint review of his newest book, The Ocean at the End of the Lane. WHEE!
Then it is full speed ahead to Old School Wednesday! We will have our poll for July up (seriously, how did that happen so quickly!?) plus a review of Dreamhunter by Elizabeth Knox – the first in a YA fantasy duology.
On Thursday, Ana takes over with a review of another highly anticipated book, the multiple award-winning historical LGBT novel Silhouette of a Sparrow by Molly Beth Griffin.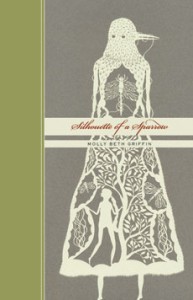 On Friday, we close out the week with Ana's review of the hotly contested September Girls by Bennett Madison (will she love it or hate it?!). Plus, Thea is over at Kirkus with a review of science fiction novel Reboot by Amy Tintera (with a list of other great cyborg-type SF reads).
PHEW. It's another busy one over here! Until next week, we remain…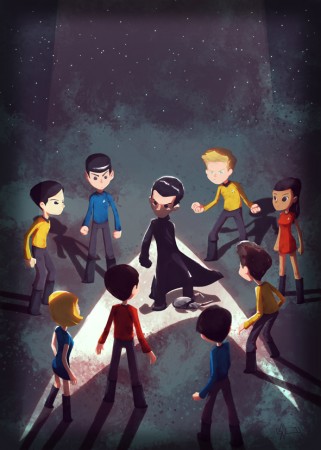 "Shall We Begin?" by Andry Rajoelina
~ Your Friendly Neighborhood Book Smugglers