It's been a funny couple of days here at Casa de Smugglers with our internal emailing system gone awry (i.e. Ana's yahoo is not communicating well with Thea's gmail) but those frustrating moments aside, it's been a very interesting week, full of news.
NetGalley Webinar: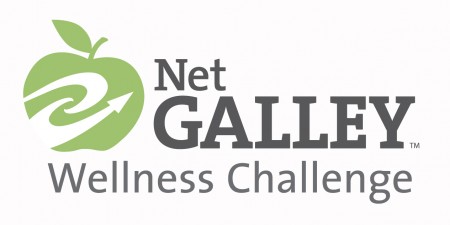 Last Thursday, as part of NetGalley's ongoing Wellness Challenge, Thea took part on their second webinar with a Q&A about blogging, the Book Smugglers and about using with NetGalley. You can listen to the webinar here.
Hugo Awards Final Ballot Voting Now Open:
The Final Ballot for the 2013 Hugo Awards and John W. Campbell Award for Best New Writer is now open for voting for those who are eligible to do so. The ballot will close on Wednesday, July 31, 2013, 23:59 CDT (August 1, 2013, at 04:59 UTC/GMT-5) and you can vote online or by postal mail.The Final Ballot can be found at: http://www.lonestarcon3.org/hugo-awards/hugo-ballot.html.
William C. Morris Award: asking for YOUR field nominations:
Have you read a great YA book by a first-time author that you think is worthy of YALSA's William C. Morris Award? This year's committee would love to have your suggestion for our consideration. Anyone can submit a field nomination as long as they are not the author, publisher, agent, or editor of the work in question.
To be eligible, a book must be written by a first-time author, published between January 1, 2013 and December 31, 2013, and specifically designated as either a young adult book or one published for the age range of 12 through 18 years. Fiction, nonfiction, poetry, short story collections, and graphic works are all eligible for the award, but the award winner(s) must not have previously published a book for any audience.
Submit your suggestion online HERE.
More information about YALSA's Morris Award—including previous winners and award criteria—can be found HERE.
September Girls Army:
If you read YA blogs or follow YA reviewers on Goodreads you probably heard about the controversy surrounding the book September Girls by Bennett Madison. Some have interpreted it as an extremely misogynistic/sexist read and some as the opposite, as a powerful, feminist, not-sexist read. I am one of the latter. Last week I wrote an essay on the book in which I looked at those claims of sexism and offered my own interpretation. I loved this book. I LOVED THIS BOOK. I thought it was a powerful look at the way that society enforces fucked-up ideas of what it means to be a "man" and what it means to be a "girl" but most of all, it is a great, beautiful summer tale of love, identity and choice. Right now, it's my favourite book of 2013 and I am hoping more people will be reading it (hence the September Girls Army). I'd also like to link to this FABULOUS interview with the author over at Novel Sounds in which he graciously, thoughtfully talks about authorial intent, reader interpretation, writing YA and more.
This Week on The Book Smugglers:
On Monday, Thea reviews Cold Steel, the third book in Kate Elliott's Spiritwalker trilogy, followed by a guest post from the author on Inspirations & Influences
On Tuesday, Ana reviews The Water Castle by Megan Frazer Blakemore, a middle grade novel offering an interesting mixture of Fantasy and Science Fiction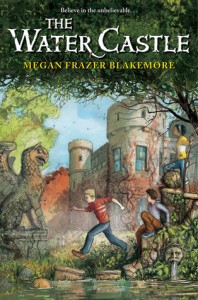 On Wednesday, it's time for this month's Old School Wednesdays Readalong of Angel With the Sword by C.J. Cherryh. And speaking of Old School Wednesdays Readalong, voting is still open for July's book. Go HERE to pick your favourite.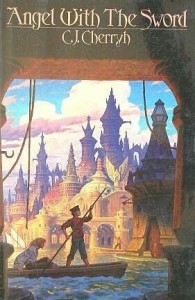 On Thursday, Thea reviews Proxy by Alex London. Later in the day, we will host the author with a guest post (+ giveaway of the book)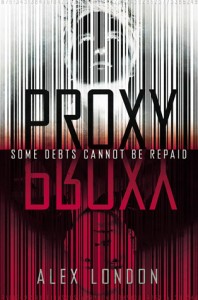 Finally, on Friday Ana reviews Absent by Katie Williams (author of The Space Between Trees one of her fave books of 2010). Over at Kirkus, Ana talks about her favourite SFF books of 2013 so far and what we are looking forward to in the second half of the year.
Phew! And that's it from us today. It's bye for now and as usual we remain…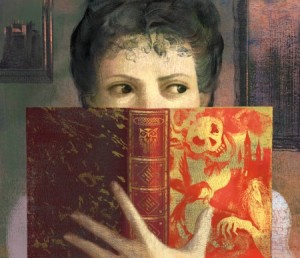 Art by Anna & Elena Balbusso, featured on Tor.com
~ Your Friendly Neighborhood Book Smugglers