"On The Smugglers' Radar" is a feature for books that have caught our eye: books we have heard of via other bloggers, directly from publishers, and/or from our regular incursions into the Amazon jungle. Thus, the Smugglers' Radar was born. Because we want far more books than we can possibly buy or review (what else is new?), we thought we would make the Smugglers' Radar into a weekly feature – so YOU can tell us which books you have on your radar as well!
On Ana's Radar:
Reading through BEA recaps online, I have seen loads of people talking this book (which I did not see at BEA at all, one of the downsides of not hitting the Javits' floor as much). Although I kind of find the comparisons to both Narnia and His Dark Materials HILARIOUS.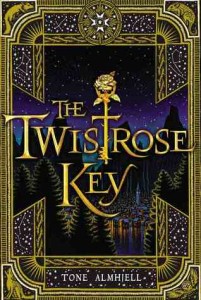 A striking middle-grade debut in the tradition of The Chronicles of Narnia and The Golden Compass

When a mysterious parcel arrives at her family's new home, eleven-year-old Lin Rosenquist has a curious feeling she's meant to discover what's inside.

Much to Lin's surprise, the ornate key contained in the parcel unlocks a spellbinding world called Sylver, hidden behind the cellar door. Sylver is an enchanting land of eternal winter, inhabited by animals that shared a special connection with children in the real world, either as beloved pets or tamed wild animals. In death, they are delivered to Sylver, where they take on a curiously human-like form and still watch over the children they cherish. While Lin is overjoyed to be reunited with her beloved pet, Rufus, she soon learns that the magic of the Petlings and Wilders is failing, and snow trolls want to claim Sylver for themselves. Lin must discover a way to stop them and save this enchanted world.

Full of charm, suspense, and heartfelt emotion, this memorable classic in the making will leave readers breathless.

A main character who is a HARPY? Of course I want to read this – plus I love the cover (confusing fonts and everything):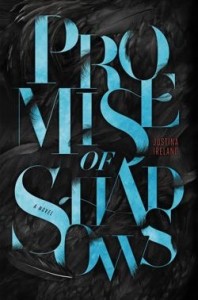 Zephyr Mourning has never been very good at being a Harpy. She'd rather watch reality TV than learn forty-seven ways to kill a man, and she pretty much sucks at wielding magic. Zephyr was ready for a future pretending to be a normal human instead of a half-god assassin. But all that changes when her sister is murdered–and she uses a forbidden dark power to save herself from the same fate.

Zephyr is on the run from a punishment worse than death when an unexpected reunion with a childhood friend (a surprisingly HOT friend) changes everything. Because it seems like Zephyr might just be the Nyx, a dark goddess made flesh that is prophesied to change the power balance. For hundreds of years the half-gods have lived in fear, and Zephyr is supposed to change that.

But how is she supposed to save everyone when she can't even save herself?

I was offered a review copy of this book last week. I accepted because the premise of the anthology is AMAZING – including both stories and essays about the writers who inspired those stories: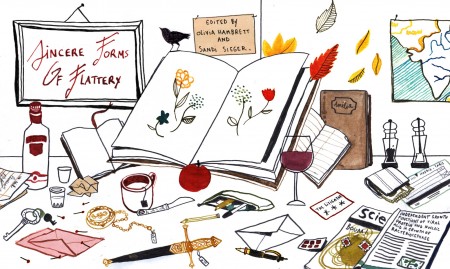 There's always a writer who inspires you to turn from just a reader into a writer yourself. Sincere Forms of Flattery is an anthology that draws together a cluster of top notch young writers and asks them to write a short story in the style of their most beloved writer. Accompanying the story is an essay on why their chosen writer is so important to them and how their own craft has been affected by this wordsmith. Edited by Sandi Sieger and Olivia Hambrett, this anthology contains short stories inspired by Ian McEwan, Colette, Raymond Carver, Ann Radcliff, Neil Gaiman and Douglas Adams from writers Lee Zachariah, Foz Meadows, Kailash Srinivasan, Therese Raft, Antonia Hayes and Olivia Hambrett.

Sincere Forms of Flattery is an homage to writers of the past and those who continue to enthrall today. A volume of love and appreciation.

I'd probably get this book on the strength of its cover alone BUT OH MY GOD THIS SOUNDS AWESOME. I'd BEG for an ARC of this.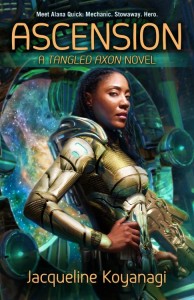 Alana Quick is the best damned sky surgeon in Heliodor City, but repairing starship engines barely pays the bills. When the desperate crew of a cargo vessel stops by her shipyard looking for her spiritually-advanced sister Nova, Alana stows away. Maybe her boldness will land her a long-term gig on the crew. But the Tangled Axon proves to be more than star-watching and plasma coils. The chief engineer thinks he's a wolf. The pilot fades in and out of existence. The captain is all blond hair, boots, and ego… and Alana can't keep her eyes off her. But there's little time for romance: Nova's in danger and someone will do anything – even destroying planets – to get their hands on her!

I haven't read Susan Cooper yet (*hides from Thea*) but doesn't this sound like it could be good (also, potentially terrible?). I want to give it a go: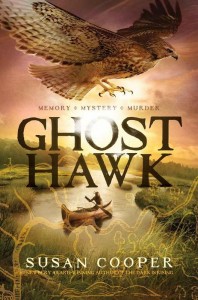 From Newbery Medalist Susan Cooper, a story of adventure and friendship between a young Native American and a colonial New England settler.

On the winter day Little Hawk is sent into the woods alone, he can take only a bow and arrows, his handcrafted tomahawk, and the amazing metal knife his father traded for with the new white settlers. If Little Hawk survives three moons by himself, he will be a man.

John Wakely is only ten when his father dies, but he has already experienced the warmth and friendship of the nearby tribes. Yet his fellow colonists aren't as accepting of the native people. When he is apprenticed to a barrel-maker, John sees how quickly the relationships between settlers and natives are deteriorating. His friendship with Little Hawk will put both boys in grave danger.

The intertwining stories of Little Hawk and John Wakely are a fascinating tale of friendship and an eye-opening look at the history of our nation. Newbery Medalist Susan Cooper also includes a timeline and an author's note that discusses the historical context of this important and moving novel.

On Thea's Radar:
First up on my radar, this cool military science fiction novel with a decided world war propaganda kind of feel: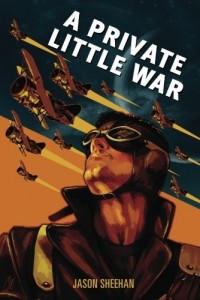 He felt something in his belly twist up like cold fingers curling into a fist. This is it, he'd thought. This is when it all goes bad…

Private "security" firm Flyboy, Inc., landed on the alien planet of Iaxo with a mission: In one year, they must quash an insurrection; exploit the ancient enmities of an indigenous, tribal society; and kill the hell out of one group of natives to facilitate negotiations with the surviving group—all over 110 million acres of mixed terrain.

At first, the double-hush, back-burner project seemed to be going well. With all the advantages they had going for them—a ten-century technological lead on the locals, the logistical support of a shadowy and powerful private military company, and aid from similar outfits already on the ground—a quick combat victory seemed reasonable. An easy-in, easy-out mission that would make them very, very rich.

But the ancient tribal natives of Iaxo refuse to roll over and give up their planet. What was once a strategic coup has become a quagmire of cost over-runs and blown deadlines, leaving the pilots of Flyboy, Inc., on an embattled distant planet, waiting for support and a ride home that may never come….

Just the other day, we received a copy of this book in our inbox – and I was instantly smitten. Love the cover, the title, and most of all, the creepy premise: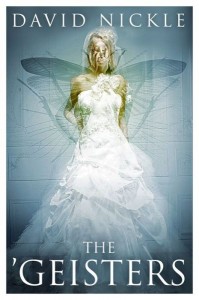 When Ann LeSage was a little girl, she had an invisible friend – a poltergeist, that spoke to her with flying knives and howling winds.

She called it the Insect.

And with a little professional help, she contained it. And the nightmare was over, at least for a time. But the nightmare never truly ended. As Ann grew from girl into young woman, the Insect grew with her. It became more than terrifying. It became a thing of murder. Now, as she embarks on a new life married to Michael Voors, a successful young lawyer, Ann believes that she finally has the Insect under control. But there are others vying to take that control away from her. They may not know exactly what they're dealing with, but they know they want it. They are the 'Geisters. And in pursuing their own perverse dream, they risk spawning the most terrible nightmare of all.

Next up, a book that I *almost* bought at The Strand on my last excursion while Ana was in town. I put the book back simply because I didn't have enough room in my bag, and I've been kicking myself ever since. I'll have to get this one very soon (I mean, scifi apocalyptic dystopia meets mythology? YES please!):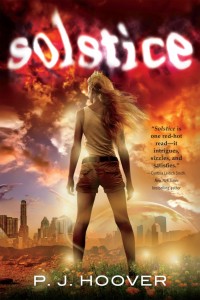 Piper's world is dying.

Each day brings hotter temperatures and heat bubbles which threaten to destroy the Earth. Amid this Global Heating Crisis, Piper lives under the oppressive rule of her mother, who suffocates her even more than the weather does. Everything changes on her eighteenth birthday, when her mother is called away on a mysterious errand and Piper seizes her first opportunity for freedom.

Piper discovers a universe she never knew existed—a sphere of gods and monsters—and realizes that her world is not the only one in crisis. While gods battle for control of the Underworld, Piper's life spirals out of control as she struggles to find the answer to the secret that has been kept from her since birth—her very identity….

This next book has already been optioned for film (by the folks that produced The Dark Knight Returns), and SOUNDS like it will be an awesome read that translates well to film. It's a contemporary urban fantasy with a great premise, so I'll most definitely be checking it out: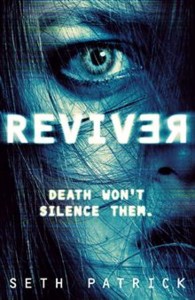 Jonah Miller is a Reviver, able to temporarily revive the dead so they can say goodbye to their loved ones—or tell the police who killed them.

Jonah works in a department of forensics created specifically for Revivers, and he's the best in the business. For every high-profile corpse pushing daisies, it's Jonah's job to find justice for them. But while reviving the victim of a brutal murder, he encounters a terrifying presence. Something is on the other side watching. Waiting. His superiors tell him it's only in his mind, a product of stress. Jonah isn't so certain.

Then Daniel Harker, the first journalist to bring revival to public attention, is murdered. Jonah finds himself getting dragged into the hunt for answers. Working with Harker's daughter Annabel, he becomes determined to find those responsible and bring them to justice. Soon they uncover long-hidden truths that call into doubt everything Jonah stands for, and reveal a sinister force that threatens us all.

Putting the paranormal in the police department, first-time author Seth Patrick blends genre lines with this edgy crime thriller. The first novel in the Reviver trilogy, Reviver is sure to appeal to fans of Dean Koontz and Justin Cronin.

This next book sounds very much like Predators (which I loved, I don't care what anyone says it was a cheese-a-rific blast), but with teenage protagonists and some cool science fiction wormhole-inspired twists. And it looks like there's a sandworm ala Dune (or Beetlejuice) on the cover. I kinda need this book NOW.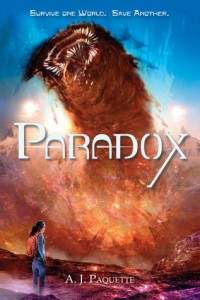 Fans of James Dashner's Maze Runner series will love this postapocalyptic adventure about a girl who must survive an alien planet in order to save the Earth.

Ana only knows her name because of the tag she finds pinned to her jumpsuit. Waking in the featureless compartment of a rocket ship, she opens the hatch to discover that she has landed on a barren alien world. Instructions in her pocket tell her to observe and to survive, no doubt with help from the wicked-looking knives she carries on her belt. But to what purpose?

Meeting up with three other teens–one boy seems strangely familiar–Ana treks across the inhospitable landscape, occasionally encountering odd twists of light that carry glimpses of people back on Earth. They're working on some sort of problem, and the situation is critical. What is the connection between Ana's mission on this planet and the crisis back on Earth, and how is she supposed to figure out the answer when she can't remember anything?

And that's it from us! What books do you have on YOUR radar?