"On The Smugglers' Radar" is a feature for books that have caught our eye: books we have heard of via other bloggers, directly from publishers, and/or from our regular incursions into the Amazon jungle. Thus, the Smugglers' Radar was born. Because we want far more books than we can possibly buy or review (what else is new?), we thought we would make the Smugglers' Radar into a weekly feature – so YOU can tell us which books you have on your radar as well!
Howdy! We are off to our annual pilgrimage to Book Expo America in NY next week. Here's our top 10 titles – 5 each – that we are dying to get:
On Ana's Radar:
ROSE UNDER FIRE! ROSE UNDER FIRE!
Ahem. Elizabeth Wein will be signing this companion novel to the ABSOLUTELY FABULOUS Code Name Verity and if I could get only ONE book this year, this would be it.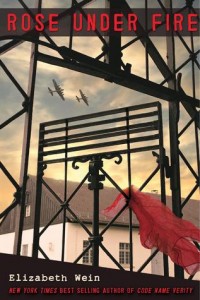 While flying an Allied fighter plane from Paris to England, American ATA pilot and amateur poet, Rose Justice, is captured by the Nazis and sent to Ravensbrück, the notorious women's concentration camp. Trapped in horrific circumstances, Rose finds hope in the impossible through the loyalty, bravery and friendship of her fellow prisoners. But will that be enough to endure the fate that's in store for her?

Elizabeth Wein, author of the critically-acclaimed and best-selling Code Name Verity, delivers another stunning WWII thriller. The unforgettable story of Rose Justice is forged from heart-wrenching courage, resolve, and the slim, bright chance of survival.

Rita Williams-Garcia wrote a sequel to One Crazy Summer, a book I ADORED AND she will be signing said book at BEA!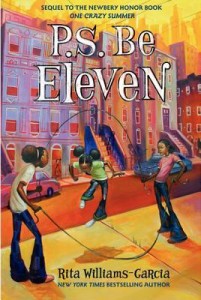 BEA is a haven for fans of Middle Grade fiction (and also Dystopians. DYSTOPIANS EVERYWHERE AT BEA) and often you can find awesome MG books there. This one has been on my radar for a while and I can't wait for it (please Lord of the Books, LET IT BE GOOD):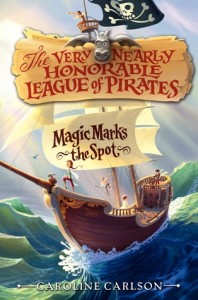 Pirates! Magic! Treasure! A gargoyle? Caroline Carlson's hilarious tween novel The Very Nearly Honorable League of Pirates #1: Magic Marks the Spot is perfect for fans of Lemony Snicket's Series of Unfortunate Events and Trenton Lee Stewart's Mysterious Benedict Society.

Hilary Westfield has always dreamed of being a pirate. She can tread water for thirty-seven minutes. She can tie a knot faster than a fleet of sailors, and she already owns a rather pointy sword.

There's only one problem: The Very Nearly Honorable League of Pirates refuses to let any girl join their ranks of scourges and scallywags.

But Hilary is not the kind of girl to take no for answer. To escape a life of petticoats and politeness at her stuffy finishing school, Hilary sets out in search of her own seaworthy adventure, where she gets swept up in a madcap quest involving a map without an X, a magical treasure that likely doesn't exist, a talking gargoyle, a crew of misfit scallywags, and the most treacherous—and unexpected—villain on the High Seas.

Written with uproarious wit and an inviting storyteller tone, the first book in Caroline Carlson's quirky seafaring series is a piratical tale like no other.

Dead End in Norvelt was a book I picked up at BEA on a whim and ended up loving. Now the author has a follow-up coming: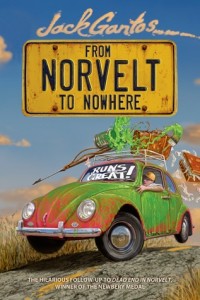 A Newbery Medalist Author. A Historical Middle Grade novel featuring Adventure! Theatre!
Could this be this year's Splendors and Glooms? PLEASE SAY YES.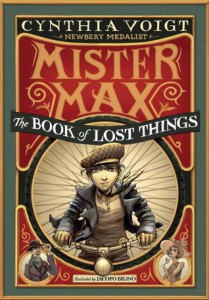 Max Starling's theatrical father likes to say that at twelve a boy is independent. He also likes to boast (about his acting skills, his wife's acting skills, a fortune only his family knows is metaphorical), but more than anything he likes to have adventures. Max Starling's equally theatrical mother is not a boaster but she enjoys a good adventure as much as her husband. When these two disappear, what can sort-of-theatrical Max and his not-at-all theatrical grandmother do? They have to wait to find out something, anything, and to worry, and, in Max's case, to figure out how to earn a living at the same time as he maintains his independence. This is the first of three books, all featuring the mysterious Mister Max.

On Thea's Radar:
Oh my goodness, I also cannot wait to hopefully snag a copy of Rose Under Fire! I should say, as a preface to my list, that there are a number of titles at BEA that sound fantastic but I am not including them below because I have already received ARCs or plan on buying the books very, very soon.
SO! With that said, my turn. First up, there's this thriller from Gretchen McNeil (whose Christopher Pike-esque novel Ten I thoroughly enjoyed). Great cover and title, too: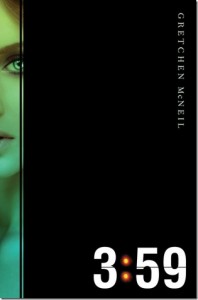 Josie Byrne's life is spiraling out of control. Her parents are divorcing, her boyfriend Nick has grown distant, and her physics teacher has it in for her. When she's betrayed by the two people she trusts most, Josie thinks things can't get worse.

Until she starts having dreams about a girl named Jo. Every night at the same time—3:59 a.m.

Jo's life is everything Josie wants: she's popular, her parents are happily married, and Nick adores her. It all seems real, but they're just dreams, right? Josie thinks so, until she wakes one night to a shadowy image of herself in the bedroom mirror – Jo.

Josie and Jo realize that they are doppelgängers living in parallel universes that overlap every twelve hours at exactly 3:59. Fascinated by Jo's perfect world, Josie jumps at the chance to jump through the portal and switch places for a day.

But Jo's world is far from perfect. Not only is Nick not Jo's boyfriend, he hates her. Jo's mom is missing, possibly insane. And at night, shadowy creatures feed on human flesh.

By the end of the day, Josie is desperate to return to her own life. But there's a problem: Jo has sealed the portal, trapping Josie in this dangerous world. Can she figure out a way home before it's too late?

From master of suspense Gretchen McNeil comes a riveting and deliciously eerie story about the lives we wish we had – and how they just might kill you.

DID YOU KNOW that Susan Beth Pfeffer has a new book in her Last Survivors (formerly known as the "Moon Crush") series!??!?! NEITHER DID I. I love these books so, so, so much and I dearly hope The Shade of the Moon is a step back towards the awesomeness that was Life As We Knew It and The Dead and the Gone. I NEED THIS BOOK.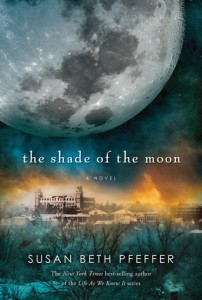 The eagerly awaited addition to the series begun with the New York Times best-seller Life As We Knew It, in which a meteor knocks the moon off its orbit and the world changes forever.

It's been more than two years since Jon Evans and his family left Pennsylvania, hoping to find a safe place to live, yet Jon remains haunted by the deaths of those he loved. His prowess on a soccer field has guaranteed him a home in a well-protected enclave. But Jon is painfully aware that a missed goal, a careless word, even falling in love, can put his life and the lives of his mother, his sister Miranda, and her husband, Alex, in jeopardy. Can Jon risk doing what is right in a world gone so terribly wrong?

Next, the second book in Alethea Kontiss's delightful Woodcutter Sisters books! I loved Enchanted very much, so I"m excited for Hero (which looks like it will be starring my favorite sister of the group):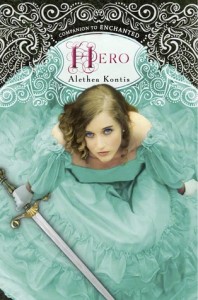 Rough and tumble Saturday Woodcutter thinks she's the only one of her sisters without any magic—until the day she accidentally conjures an ocean in the backyard.

With her sword in tow, Saturday sets sail on a pirate ship, only to find herself kidnapped and whisked off to the top of the world. Is Saturday powerful enough to kill the mountain witch who holds her captive and save the world from sure destruction? And, as she wonders grumpily, "Did romance have to be part of the adventure?" As in Enchanted, readers will revel in the fragments of fairy tales that embellish this action-packed story of adventure and, yes, romance.

I've posted about this next book before, but there's something about the premise – the lead-up to an inevitable apocalypse – that appeals to me, very much. I hope to get my hands on a copy: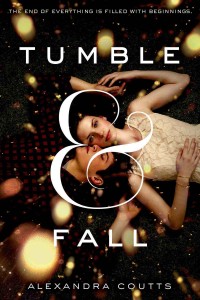 A novel about the end of days full of surprising beginnings

The world is living in the shadow of oncoming disaster. An asteroid is set to strike the earth in just one week's time; catastrophe is unavoidable. The question isn't how to save the world—the question is, what to do with the time that's left? Against this stark backdrop, three island teens wrestle with intertwining stories of love, friendship and family—all with the ultimate stakes at hand.

Alexandra Coutts's TUMBLE & FALL is a powerful story of courage, love, and hope at the end of the world.

Last but certainly not least, I just learned that copies of Kat Zhang's second book will be available at BEA. I ADORED What's Left of Me – one of my top 10 books of 2012 and one I scooped up at BEA last year – so I am on tenterhooks for this sequel.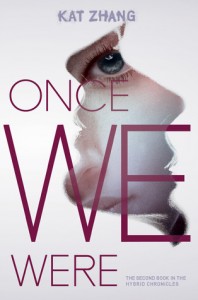 Eva was never supposed to have survived this long. As the recessive soul, she should have faded away years ago. Instead, she lingers in the body she shares with her sister soul, Addie. When the government discovered the truth, they tried to "cure" the girls, but Eva and Addie escaped before the doctors could strip Eva's soul away.

Now fugitives, Eva and Addie find shelter with a group of hybrids who run an underground resistance. Surrounded by others like them, the girls learn how to temporarily disappear to give each soul some much-needed privacy. Eva is thrilled at the chance to be alone with Ryan, the boy she's falling for, but troubled by the growing chasm between her and Addie. Despite clashes over their shared body, both girls are eager to join the rebellion.

Yet as they are drawn deeper into the escalating violence, they start to wonder: How far are they willing to go to fight for hybrid freedom? Faced with uncertainty and incredible danger, their answers may tear them apart forever

And that's it from us! What books do you have on YOUR BEA radar?