"On The Smugglers' Radar" is a feature for books that have caught our eye: books we have heard of via other bloggers, directly from publishers, and/or from our regular incursions into the Amazon jungle. Thus, the Smugglers' Radar was born. Because we want far more books than we can possibly buy or review (what else is new?), we thought we would make the Smugglers' Radar into a weekly feature – so YOU can tell us which books you have on your radar as well!
On Ana's Radar:
I got the new book from Lauren Oliver in the post this week. I am intrigued!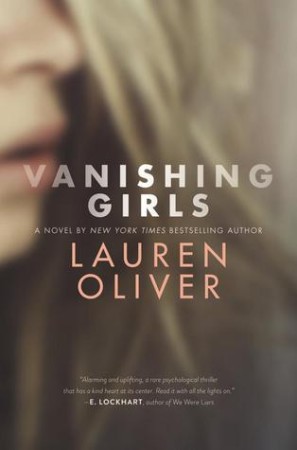 New York Times bestselling author Lauren Oliver delivers a gripping story about two sisters inexorably altered by a terrible accident.

Dara and Nick used to be inseparable, but that was before the accident that left Dara's beautiful face scarred and the two sisters totally estranged. When Dara vanishes on her birthday, Nick thinks Dara is just playing around. But another girl, nine-year-old Madeline Snow, has vanished, too, and Nick becomes increasingly convinced that the two disappearances are linked. Now Nick has to find her sister, before it's too late.

In this edgy and compelling novel, Lauren Oliver creates a world of intrigue, loss, and suspicion as two sisters search to find themselves, and each other.

I also got the new Frances Hardinge! It was without a doubt the best surprise post in the history. Not a proper cover yet but I am posting it here anyway because it sounds.So.Good: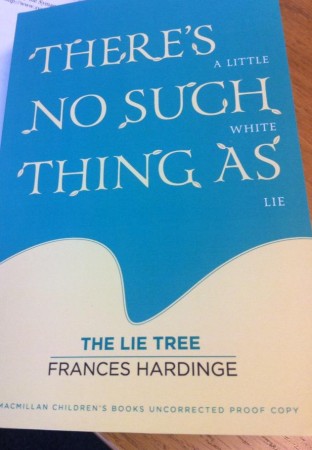 The leaves were cold and slightly clammy. There was no mistaking them. She had seen their likeness painstakingly sketched in her father's journal. This was his greatest secret, his treasure and his undoing. The Tree of Lies. Now it was hers, and the journey he had never finished stretched out before her.

When Faith's father is found dead under mysterious circumstances, she is determined to untangle the truth from the lies. Searching through his belongings for clues she discovers a strange tree. A tree that feeds off whispered lies and bears fruit that reveals hidden secrets. The bigger the lie, and the more people who believe it, the bigger the truth that is uncovered.

But as Faith's untruths spread like wildfire across her small island community, she discovers that sometimes a single lie is more potent than any truth.

I saw this next one on our Twitter feed – it's a historical fiction western YA and it has an amazing cover and I want it so badly!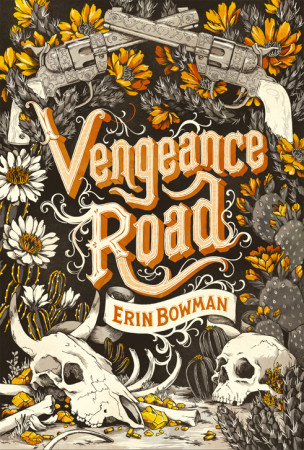 Another one I saw on Twitter, an old school title I added to our Old School Wednesdays roster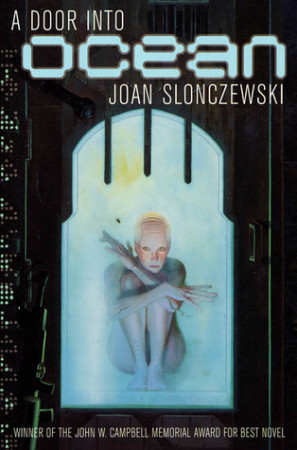 A Door into Ocean is the novel upon which the author's reputation as an important SF writer principally rests.

A ground-breaking work both of feminist SF and of world-building hard SF, it concerns the Sharers of Shora, a nation of women on a distant moon in the far future who are pacifists, highly advanced in biological sciences, and who reproduce by parthenogenesis–there are no males–and tells of the conflicts that erupt when a neighboring civilization decides to develop their ocean world, and send in an army.

On Thea's Radar:
First up on my radar, a book releasing very soon for which both Ana and I are very excited: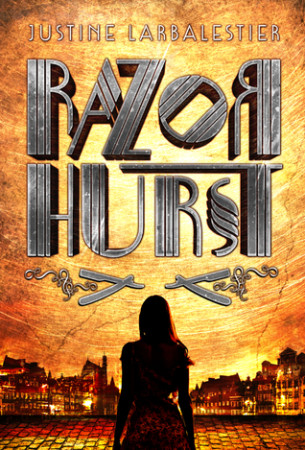 In the vein of The Diviners and The Petal and the White, Razorhurst reimagines the notorious history of a mob-controlled Sydney—with a paranormal twist.

Sydney's deadly Razorhurst neighborhood, 1932. Gloriana Nelson and Mr. Davidson, two ruthless mob bosses, have reached a fragile peace—one maintained by "razor men." Kelpie, orphaned and homeless, is blessed (and cursed) with the ability to see Razorhurst's many ghosts. They tell her secrets the living can't know about the cracks already forming in the mobs' truce.

Then Kelpie meets Dymphna Campbell, a legendary beauty and prized moll of Gloriana Nelson. She's earned the nickname "Angel of Death" because none of her beaus has ever survived knowing her. Unbeknownst to Kelpie, Dymphna can see ghosts, too, and she knows that Gloriana's hold is crumbling one henchman at a time. As loyalties shift and betrayal threatens the two girls at every turn, Dymphna is determined not only to survive, but to rise to the top with Kelpie at her side.

So, this book is out now, and it's very Planet of the Apes – but I'm intrigued. Any recommendations one way or another?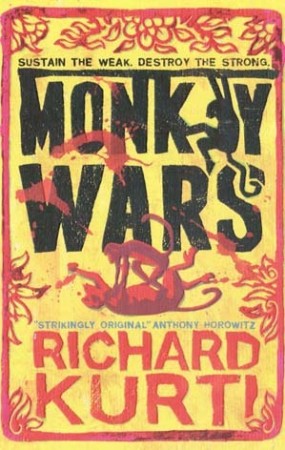 When the Langur monkey troop rises to power on the dusty streets of Calcutta, it is at a price. A brutal massacre drives the Rhesus troop out of the place they called home and forces them to embark on a dangerous journey. But one Langur monkey, Mico, is prepared to stand up to the tyrannical Langur regime and fight for truth, friendship and love. As Mico uncovers the secrets and lies at the heart of the corrupt Langur leadership, he quickly realizes he is playing a dangerous game. And when monkeys turn on each other, there can be no survivors…

This week, I learned that Leah Bobet (whose Above I liked…with reservations) has a new forthcoming book! I am excited to give her intriguing, intricate writing another go: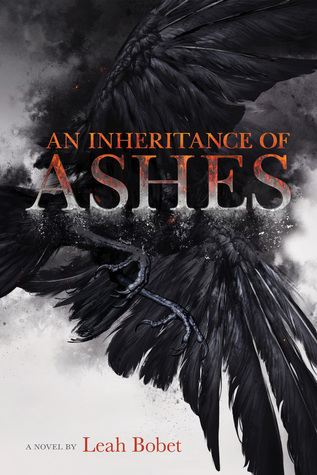 A stark, beautiful fantasy that explores the aftermath of the battles we fight and the slow, careful ways love can mend broken hearts—and a broken world.

On Ana's recent visit, she brought me a UK copy of this science fiction space opera: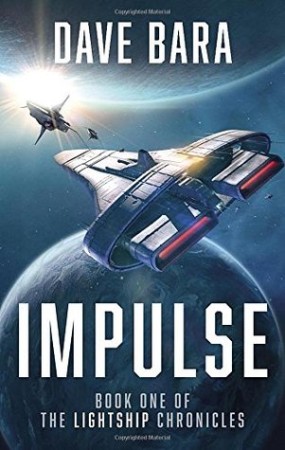 Lieutenant Peter Cochrane of the Quantar Royal Navy believes he has his future clearly mapped out. It begins with his new assignment as an officer on Her Majesty's Spaceship Starbound, a Lightship bound for deep space voyages of exploration.

But everything changes when Peter is summoned to the office of his father, Grand Admiral Nathan Cochrane, and given devastating news: the death of a loved one. In a distant solar system, a mysterious and unprovoked attack upon Lightship Impulse resulted in the deaths of Peter's former girlfriend and many of her shipmates.

Now Peter's plans are torn asunder as he is transferred to a Unified Space Navy ship under foreign command, en route to an unexpected destination, and surrounded almost entirely by strangers. To top it off, his superiors have given him secret orders that might force him to become a mutineer.

The crisis at hand becomes a gateway to something much more when the ship's Historian leads Peter and his shipmates into a galaxy of the unknown — of ancient technologies, age-old rivalries, new cultures, and unexpected romance. It's an overwhelming responsibility for Peter, and one false step could plunge humanity into an apocalyptic interstellar war…

Last but not least, here's a book I found at my local B&N when browsing with Ana this past weekend. I cannot wait to read it: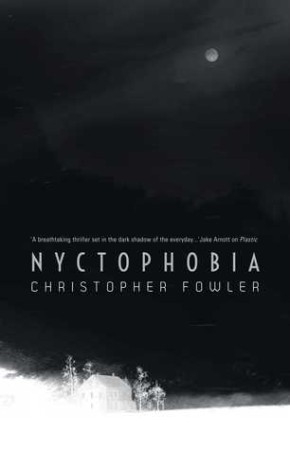 An original thriller from bestselling author Christopher Fowler that reinventing the haunted house story.

There are two things you need to know about haunted houses. One, there's never been an actual authenticated haunted house. Two, it's not the house that's haunted, but the person.

Callie is a young architectural student who marries Mateo, a wine importer, and moves to a grand old house in Southern Spain. Hyperion House is flooded with light, it also has a mute gardener, a sinister housekeeper and a sealed, dark servants' quarters that nobody has the keys for. And although initially happy, and taking care of Mateo's daughter, Callie can't help being drawn to the dark empty rooms at the back of the house, and becomes convinced that someone is living in there.

Uncovering the house's history, she discovers the shocking truth. As Callie's fear of the darkness returns, she comes to understand the true nature of evil.

And that's it from us! What books do you have on YOUR radar?