"On The Smugglers' Radar" is a new feature for books that have caught our eye: books we heard of via other bloggers, directly from publishers, and/or from our regular incursions into the Amazon jungle. Thus, the Smugglers' Radar was born. Because we want far more books than we can possibly buy or review (what else is new?), we thought we would make the Smugglers' Radar into a weekly feature – so YOU can tell us which books you have on your radar as well!
On Ana's Radar:
OH.MY.WORD! I am positively giddy with all the books I found this week. From covers of sequels that I was MOST excited to see, to new-to-me books and even a cover that has been revamped. BOOKS, GLORIOUS BOOKS! Come to mama:
First up: squeeeeeeeeeeee. The cover for the next October Daye novel: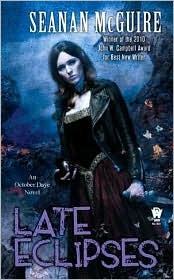 Next: OH MY GOD, the first adult novel by David Levithan. WANT.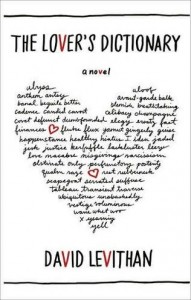 A sweet and touching modern love story, told through dictionary entries

basis, n.

There has to be a moment at the beginning when you wonder whether you're in love with the person or in love with the feeling of love itself.

If the moment doesn't pass, that's it–you're done. And if the moment does pass, it never goes that far. It stands in the distance, ready for whenever you want it back. Sometimes it's even there when you thought you were searching for something else, like an escape route, or your lover's face.

How does one talk about love? Do we even have the right words to describe something that can be both utterly mundane and completely transcendent, pulling us out of our everyday lives and making us feel a part of something greater than ourselves? Taking a unique approach to this problem, the nameless narrator of David Levithan's The Lover's Dictionary has constructed the story of his relationship as a dictionary. Through these short entries, he provides an intimate window into the great events and quotidian trifles of being within a couple, giving us an indelible and deeply moving portrait of love in our time.

Another awesome cover. A UF anthology with only kick-ass authors: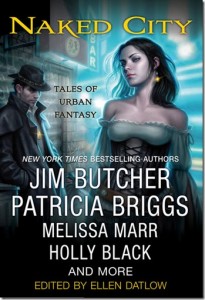 This is the revamped cover I mentioned. It is for Ann Aguirre's upcoming YA novel. The previous working cover was horrendous but I like this one: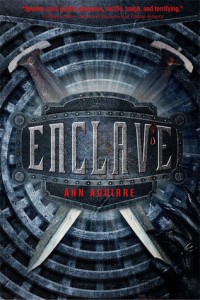 WELCOME TO THE APOCALYPSE

In Deuce's world, people earn the right to a name only if they survive their first fifteen years. By that point, each unnamed 'brat' has trained into one of three groups-Breeders, Builders, or Hunters, identifiable by the number of scars they bear on their arms.

Deuce has wanted to be a Huntress for as long as she can remember. As a Huntress, her purpose is clear–to brave the dangerous tunnels outside the enclave and bring back meat to feed the group while evading ferocious monsters known as Freaks. She's worked toward this goal her whole life, and nothing's going to stop her, not even a beautiful, brooding Hunter named Fade.

When the mysterious boy becomes her partner, Deuce's troubles are just beginning. Down below, deviation from the rules is punished swiftly and harshly, and Fade doesn't like following orders. At first she thinks he's crazy, but as death stalks their sanctuary, and it becomes clear the elders don't always know best, Deuce wonders if Fade might be telling the truth.

Her partner confuses her; she's never known a boy like him before, as prone to touching her gently as using his knives with feral grace. As Deuce's perception shifts, so does the balance in the constant battle for survival. The mindless Freaks, once considered a threat only due to their sheer numbers, show signs of cunning and strategy… but the elders refuse to heed any warnings. Despite imminent disaster, the enclave puts their faith in strictures and sacrifice instead. No matter how she tries, Deuce cannot stem the dark tide that carries her far from the only world she's ever known.

And then, Thea comes back from Comic Con with THIS one and I was like OH MY GOD, can I have it? (She said, hell noes. So I had to go and buy a copy.)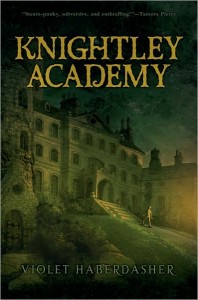 Henry Grim has never been in trouble for borrowing a sword from the headmaster's private stores. He has never discovered a forbidden room in a foreign castle, or received a death threat over breakfast.

All Henry knows is life as an orphaned servant boy at the Midsummer School, bullied by the privileged sons of aristocracy. But all that changes when Henry is the first commoner to pass the entrance exam for the prestigious Knightley Academy, where he will be trained as a modern-day knight alongside the cleverest and bravest fourteen-year-olds in the country.

Henry and his roommates, two other students from decidedly un-Knightley backgrounds, are not exactly greeted with open arms by their classmates. In fact, it soon becomes apparent that someone is going to great lengths to sabotage the trio's chances at becoming knights. But Henry soon learns that there is more at stake than his future at Knightley, and only he can sound the alarm. Is anyone going to believe a former servant on the brink of expulsion?

Brimming with wry humor, page-turning suspense, and surprising twists, this first adventure in a memorable new series is sure to enthrall readers of all ages.

I have MOARS. But I will restrain myself until next week. Until then, I will leave you with a most striking cover. It gives me the creeps in a good way: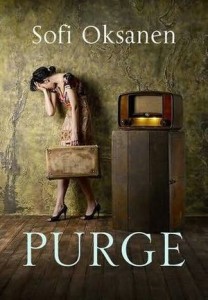 On Thea's Radar: Damn you, Ana, for stealing one of my comic con books for your radar! Ok fine! This means my radar post will consist of: Books Thea Got At Comic Con NYC 2010. *laughs evilly* First up, I met the lovely Max Brooks and got an autographed copy of his graphic novel, Zombie Survival Guide: Recorded Attacks: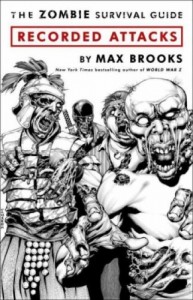 Those who don't learn from history are condemned to repeat it.

From the Stone Age to the information age, the undead have threatened to engulf the human race. They're coming. They're hungry.

Don't wait for them to come to you!

This is the graphic novel the fans demanded: major zombie attacks from the dawn of humanity. On the African savannas, against the legions of ancient Rome, on the high seas with Francis Drake . . . every civilization has faced them. Here are the grisly and heroic stories–complete with eye-popping artwork that pulsates with the hideous faces of the undead.

Organize before they rise!

Scripted by the world's leading zombie authority, Max Brooks, Recorded Attacks reveals how other eras and cultures have dealt with–and survived–the ancient viral plague. By immersing ourselves in past horror we may yet prevail over the coming outbreak in our time.

Then I picked up two highly coveted ARCs: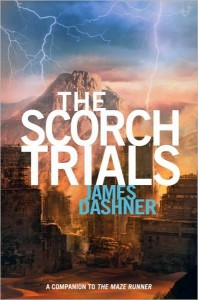 Solving the Maze was supposed to be the end. No more puzzles. No more variables. And no more running. Thomas was sure that escape meant he and the Gladers would get their lives back. But no one really knew what sort of life they were going back to.

In the Maze, life was easy. They had food, and shelter, and safety . . . until Teresa triggered the end. In the world outside the Maze, however, the end was triggered long ago.

Burned by sun flares and baked by a new, brutal climate, the earth is a wasteland. Government has disintegrated—and with it, order—and now Cranks, people covered in festering wounds and driven to murderous insanity by the infectious disease known as the Flare, roam the crumbling cities hunting for their next victim . . . and meal.

The Gladers are far from finished with running. Instead of freedom, they find themselves faced with another trial. They must cross the Scorch, the most burned-out section of the world, and arrive at a safe haven in two weeks. And WICKED has made sure to adjust the variables and stack the odds against them.

Thomas can only wonder—does he hold the secret of freedom somewhere in his mind? Or will he forever be at the mercy of WICKED?
…and also from delacorte: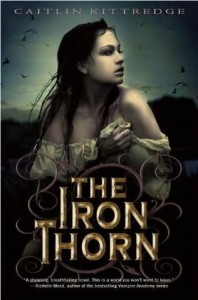 In the city of Lovecraft, the Proctors rule and a great Engine turns below the streets, grinding any resistance to their order to dust. The necrovirus is blamed for Lovecraft's epidemic of madness, for the strange and eldritch creatures that roam the streets after dark, and for everything that the city leaders deem Heretical—born of the belief in magic and witchcraft. And for Aoife Grayson, her time is growing shorter by the day.

Aoife Grayson's family is unique, in the worst way—every one of them, including her mother and her elder brother Conrad, has gone mad on their 16th birthday. And now, a ward of the state, and one of the only female students at the School of Engines, she is trying to pretend that her fate can be different.

Next up, I purchased a copy of this YA fantasy book from the Penguin booth (because it looks and sounds AWESOME). Apparently it is the first book in an already published trilogy (from Australia, I think?) and the third book will be out in the US soon: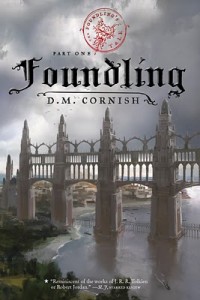 Meet Rossamünd—a foundling, a boy with a girl's name who is about to begin a dangerous life in the service of the Emperor of the Half-Continent. What starts as a simple journey becomes a dangerous and complicated set of battles and decisions. Humans, monsters, unearthly creatures . . . who among these can Rossamünd trust? D. M. Cornish has created an entirely original world, grounded in his own deft, classically influenced illustrations. Foundling is a magic-laced, Dickensian adventure that will transport the reader.
(On a side note, I am always so thrilled when US publishers FINALLY bring Australian fiction over. There is some seriously kickass fantasy/YA/dystopian stuff down under, and I am always so mad when I cannot purchase these tantalizing books! Ebooks people! Make ebooks!)

Also from Penguin, I walked by at the EXACT perfect moment to scoop up one of these babies: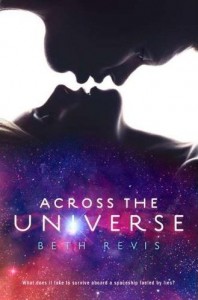 A Story of Love, Murder, and Madness Aboard an Enormous Spaceship Bound for the Future
Amy is a cryogenically frozen passenger aboard the vast spaceship Godspeed. She expects to wake up on a new planet, 300 years in the future. But fifty years before Godspeed's scheduled landing, Amy's cryo chamber is unplugged, and she is nearly killed.

Now, Amy is caught inside an enclosed world where nothing makes sense. Godspeed's passengers have forfeited all control to Eldest, a tyrannical and frightening leader, and Elder, his rebellious and brilliant teenage heir.

Amy desperately wants to trust Elder. But should she? All she knows is that she must race to unlock Godspeed's hidden secrets before whoever woke her tries to kill again.

Across the Universe is Titanic meets Brave New World.
And also a SAMPLE – a itty bitty baby ARC – for the long-awaited Eona!!! EEEEE! Now, I need to get a copy of the full length ARC at some point, because being teased by a few chapters is no fun (please excuse the lame home photography – I can't seem to find a larger cover for this online anywhere, though):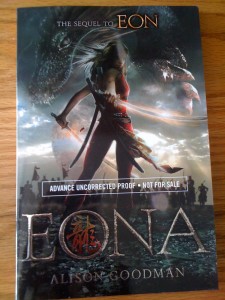 Eon has been revealed as Eona, the first female Dragoneye in hundreds of years. Along with fellow rebels Ryko and Lady Dela, she is on the run from High Lord Sethon's army. The renegades are on a quest for the black folio, stolen by the drug-riddled Dillon; they must also find Kygo, the young Pearl Emperor, who needs EonaÕs power and the black folio if he is to wrest back his throne from the selfstyled "Emperor" Sethon. Through it all, Eona must come to terms with her new Dragoneye identity and powerÑand learn to bear the anguish of the ten dragons whose Dragoneyes were murdered. As they focus their power through her, she becomes a dangerous conduit for their plans. . . .

Eona, with its pulse-pounding drama and romance, its unforgettable fight scenes, and its surprises, is the conclusion to an epic only Alison Goodman could create.

Next up, Harper signing with two awesome zombie titles! Both authors (Robin Becker and Richard Kadrey) were really nice, friendly folks.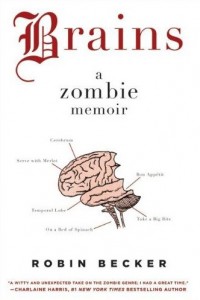 College-professor-cum-zombie Jack Barnes is a different breed of undead—he can think. In fact, he can even write. And the story he has to tell is a truly disturbing—yet strangely heartwarming—one.

Convinced he'll bring about a peaceful coexistence between zombies and humans if he can demonstrate his unique condition to Howard Stein, the man responsible for the zombie virus, Barnes sets off on a grueling cross-country journey to meet his maker. Along the way he recruits a small army of "super" zombies that will stop at nothing to reach their goal. There's Guts, the dreadlocked boy who can run like the wind; Joan, the matronly nurse adept at reattaching decaying appendages; Annie, the young girl with a fierce quick-draw; and Ros, who can actually speak. United they embark on an epic quest to attain what all men, women—and, apparently, zombies—yearn for: equality.

Brains is a blood-soaked, darkly humorous story that will have readers rooting for Barnes and his zombie posse to the very end.
And: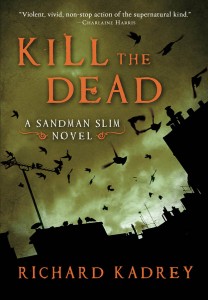 What do you do after you've crawled out of Hell to wreak bloody revenge? If you're Stark you turn to bounty hunting, tracking and descimating whatever rogue monsters you're paid to kill. Stark hates the work, but he needs the money, especially the big bucks Lucifer is offering. In town as an advisor on a biopic of his life, Lucifer needs protection, and he wants Stark as his bodyguard. But the gig isn't all bad; there is the very sexy, very hot French porn star Brigitte Bardo, a friend of Lucifer's in LA to remake her reputation as a legit actress. While it isn't love, it's pretty damn good, and after 11 years of demonic chastity, it's enough for now.

Stark has enough trouble juggling a diva devil and a sorching French bombshell.without a zombie plague to complicate matters. And just what happens when a human-angel half-breed is bitten by the living dead? His human side begins to die, transforming him into an unstoppable angel of death—a killing machine devoid of emotion or thought, with no regrets or future to worry about. Not a bad way to be when you're choices are limiited. Now, Stark has to decide . . . if he does finds a cure for the zombie infection, will he take it?

After that, I bumped into another Harper title that I had never heard of before (description from the ARC):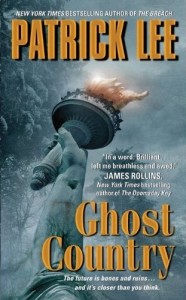 For decades, inexplicable technology has passed into our world through the top secret anomaly called the Breach.

The latest device can punch a hole in the future…

What Paige Campbell saw when she opened a door into seventy years from now scared the hell out of her. She and her Tangent collegues brought their terrible discovery to the President – and were met with a hail of automatic gunfire after leaving the White House. Only Paige survived.

Fearing a terrifying personal destiny revealed to him from the other side of the Breach, Travis Chase abandoned Tangent…and Paige Campbell. Now he must rescue her – because Paige knows tomorrow's world is desolate and dead, a ghost country scattered with the bones of billions. And Doomsday will dawn in just four short months…unless they can find the answers buried in the ruins to come.

But once they cross the nightmare border into Ghost Country, they might never find their way back…
Sounds delicious, doesn't it? Kind of X-Files-y and thriller-y, but I'm excited. I haven't read Patrick Lee's first title, The Breach, and I wonder if that is a necessary prerequisite. Hmm.

Last, but certainly not least, the good people at the Orbit booth had organized a ton of author signings with some really awesome folks. Mira Grant, aka Seanan McGuire, was one of them, and Joe freakin' Abercrombie was the other. I got to meet Joe and scooped up an autographed copy of Best Served Cold! (Too bad it wasn't an ARC of The Heroes…still, I'm not gonna complain!)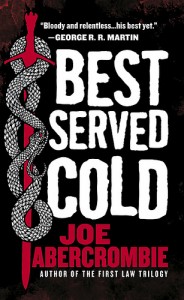 War may be hell, but for Monza Murcatto, a solider of considerable fortune; it's a damn good way of making money too. Her victories have made her popular – a shade too popular for her employer's taste. Betrayed and left for dead, Murcatto's reward is a broken body and a burning hunger for vengeance.

Whatever the cost, seven men must die.

And that was my take home from Comic Con! Of course, I did pick up a ton of comics too – but this post would be ridiculously long if I listed all of those titles. Here's the one that I'm most excited for (click to enlarge):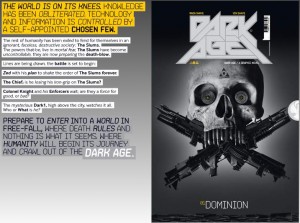 There's a great preview in Wired for this one, as well as a wicked cool website with extras and sample pages from the first book.

That's it for us! What books do you have on YOUR radar?