"On The Smugglers' Radar" is a feature for books that have caught our eye: books we have heard of via other bloggers, directly from publishers, and/or from our regular incursions into the Amazon jungle. Thus, the Smugglers' Radar was born. Because we want far more books than we can possibly buy or review (what else is new?), we thought we would make the Smugglers' Radar into a weekly feature – so YOU can tell us which books you have on your radar as well!
On Ana's Radar:
I saw over at SciFi Signal that the finalists for the Aurora Award (the best in Canadian fiction) have been announced and some titles sound REALLY good. Like for example, this one: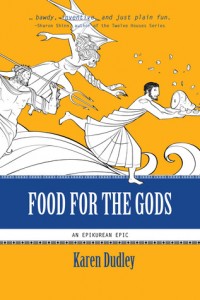 By turns whimsical, thrilling, hilarious and touching, Karen Dudley's ingeniously original Food for the Gods and its sequel, Kraken Bake (forthcoming in 2014), reinvent a classical hero, while bringing to life the crowded, throbbing streets of ancient Athens in a way that both honours the Greek myths and reinterprets them for a new generation of readers.

Having been chopped up and served to the gods for tea, Pelops, Prince of Lydia, is kindly remade by the Olympian dinner guests and gifted with a talent for the culinary arts. But after heading for the bright lamps of Athens, Pelops discovers that life is not exactly golden for a celebrity chef in the golden age of Greece. Ruthless patrons and jealous rivals are bad enough, but when a couple of the less responsible gods offer to help him make a name for himself, Pelops begins to realize that when the gods decide they owe you a favour, you'd better start saying your prayers.

I have yet to read Splintered but boy oh boy, look at the cover for its sequel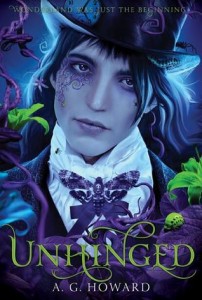 My BFF Kaz brought the next two books to my attention. The Ghost Bride sounds incredibly interesting: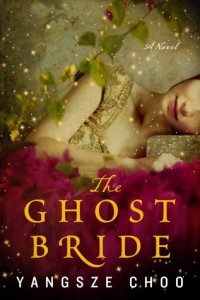 Seventeen-year-old Li Lan lives in 1890s Malaya with her quietly-ruined father, who returns one evening with a proposition – the fabulously wealthy Lim family want Li Lan to marry their son. The only problem is, he's dead. After a fateful visit to the Lim mansion, Li Lan finds herself haunted not only by her ghostly would-be suitor, but also her desire for the Lims' handsome new heir. At night she is drawn into the Chinese afterlife – a world of ghost cities, paper funeral offerings, monstrous bureaucracy and vengeful spirits. Enlisting the help of mysterious Er Lang (a dragon turned clerk) Li Lan must uncover the secrets of the ghost world – before she becomes trapped there forever.

Drawing on traditional Malayan folklore and superstition, THE GHOST BRIDE is a haunting, exotic and romantic read perfect for fans of EMPRESS ORCHID and MEMOIRS OF A GEISHA.

And also, this which, considering its blurb has a lot of potential …to be REALLY BAD (if it unchallenged stereotypes) or REALLY GOOD (if it does)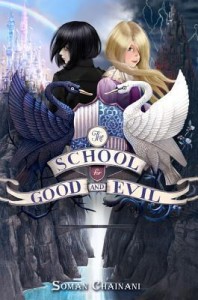 At the School for Good and Evil, failing your fairy tale is not an option.

Welcome to the School for Good and Evil, where best friends Sophie and Agatha are about to embark on the adventure of a lifetime.

With her glass slippers and devotion to good deeds, Sophie knows she'll earn top marks at the School for Good and join the ranks of past students like Cinderella, Rapunzel, and Snow White. Meanwhile, Agatha, with her shapeless black frocks and wicked black cat, seems a natural fit for the villains in the School for Evil.

The two girls soon find their fortunes reversed—Sophie's dumped in the School for Evil to take Uglification, Death Curses, and Henchmen Training, while Agatha finds herself in the School for Good, thrust among handsome princes and fair maidens for classes in Princess Etiquette and Animal Communication.

But what if the mistake is actually the first clue to discovering who Sophie and Agatha really are . . . ?

The School for Good and Evil is an epic journey into a dazzling new world, where the only way out of a fairy tale is to live through one.

I am jonesing HARD for this book purely because the reviews are so contradictory. Fellow bloggers whom we implicitly trust say this could possibly be THE WORST MOST SEXIST BOOK EVER WRITTEN OF ALL TIMES (the excerpts they include in their reviews are simply horrifying).
BUT both Kirkus AND Publishers Weekly bestowed it STARRED REVIEWS. I have to see this for myself.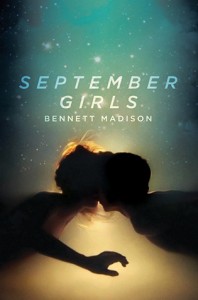 When Sam's dad whisks him and his brother off to a remote beach town for the summer, he's all for it– at first. Sam soon realizes, though, that this place is anything but ordinary. Time seems to slow down around here, and everywhere he looks, there are beautiful blond girls. Girls who seem inexplicably drawn to him.

Then Sam meets DeeDee, one of the Girls, and she's different from the others. Just as he starts to fall for her, she pulls away, leaving him more confused than ever. He knows that if he's going to get her back, he'll have to uncover the secret of this beach and the girls who live here.

On Thea's Radar:
Hello everyone! Happy Saturday! So, this week, I found myself at The Strand (of course, AGAIN) and came across this book that will fit Old School Wednesday quite nicely, I think! I have the author's The Far Side of Evil on my TBR as well, so maybe I should make a Sylvia Louise Engdahl day of it soon, right? Original cover from 1970 on the left, newly reissued cover on the right:
Eighteen-year-old Melinda Ashley never wanted to go to Mars. She had her life all planned out – marry Ross and become a teacher. but when her estranged father convinces her to take an interplanetary vacation, she finds herself tempted to leave behind her comfortable existence on Earth. Mars isn't at all what she expected, and when she meets Alex Preston, a second-generation Martian colonist, she finds herself on a surprising new path. Sylvia Engdahl's classic novel has been revised and updated by the author to reflect new discoveries and research about Mars.

During that same trip to The Strand, I bought this book – I'm not entirely sure what it will be about (the description is pretty vague and confusing), but I decided to take a shot: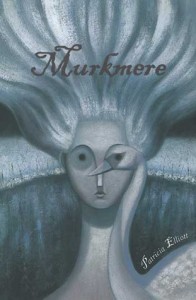 Aggie's life in the village is as normal and dull as any girl's; she has never questioned the rule of the Ministration or the power of the divine beings-the birds. Then, the crippled master of the nearby manor, Murkmere, sends for Aggie to become a lady's companion to his ward, Leah. Aggie accepts and even starts to befriend the wild and strange girl who seems to want nothing but to escape Murkmere and its powermongering steward, Silas.

As preparations begin for the ball celebrating Leah's sixteenth birthday, Aggie finds herself further and further enmeshed in the sinister plots that surround Murkmere, Leah, and the mysterious Master. Suspenseful and haunting, Murkmere pulls the reader into an unforgettable world between history and myth.

I saw this new title coming from 47North, and it sounds like it could be pretty awesome! So far, I've had generally good results with Amazon's SFF imprint, so fingers are crossed for this next book!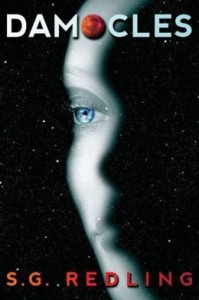 When Earth is rocked by evidence that extraterrestrials may have seeded human DNA throughout the universe, a one-way expedition into deep space is mounted to uncover the truth. What linguist Meg Dupris and her crewmates aboard the Earth ship Damocles discover on Didet — a planet bathed in the near-eternal daylight of seven suns — is a humanoid race with a different language, a different look, and a surprisingly similar society.

But here, it's the "Earthers" who are the extraterrestrial invaders, and it's up to Meg — a woman haunted by tragedy and obsessed with the power of communication — to find the key to establishing trust between the natives and the newcomers. In Loul Pell, a young Dideto male thrust into the forefront of the historic event, Meg finds an unexpected kindred spirit, and undertakes an extraordinary journey of discovery, friendship, and life-altering knowledge. Told from both sides of a monumental encounter, Seven Suns is a compelling novel about man's first contact with an extraterrestrial race.

Ok, this gorgeous cover caught my eye, and then I read the synopsis – a lesbian SFF novel in an alternate version of England. Yes please!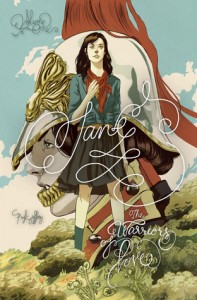 Jane is an ordinary person: a junior fiscal inspector, a sixteen year old civil servant under the majesty of Berenice I, by the bounty of the goddesses Empress of Surrey. The extraordinary women who wield power in the imperial hierarchy have assigned Jane to audit the accounts of an independent company of light cavalry, in the war zone that is Essex. The company is commanded by Modesty Clay with whom Jane falls in love. Her unwise emotional attachment leads Jane into a world in which she needs to grow up very quickly, a world in which the Empress herself takes a personal interest.

This next one comes out this month as well and sounds potentially good: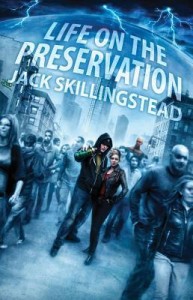 Inside the Seattle Preservation Dome it's always the Fifth of October, the city caught in an endless time loop. "Reformed" graffiti artist Ian Palmer is the only one who knows the truth, and he is desperate to wake up the rest of the city before the alien Curator of this human museum erases Ian's identity forever.

Outside the Dome the world lies in apocalyptic ruin. Small town teenager Kylie is one of the few survivors to escape both the initial shock wave and the effects of the poison rains that follow. Now she must make her way across the blasted lands pursued by a mad priest and menaced by skin-and-bone things that might once have been human. Her destination is the Preservation, and her mission is to destroy it. But once inside, she meets Ian, and together they discover that Preservation reality is even stranger than it already appears.

And finally, there's this really cool conceptual book – about a drowned town and its secrets…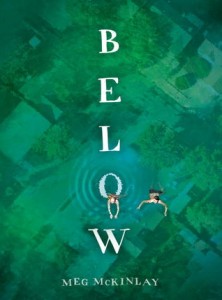 Secrets have a way of floating to the surface. . . . Mystery, compelling characters, and an abandoned town beneath a lake make for a must-read adventure.

On the day Cassie was born, they drowned her town. The mayor flipped a lever and everyone cheered as Old Lower Grange was submerged beneath five thousand swimming pools' worth of water.

Now, twelve years later, Cassie feels drawn to the manmade lake and the mysteries it hides — and she's not the only one. Her classmate Liam, who wears oversized swim trunks to cover the scars on his legs, joins Cassie in her daily swims across the off-limits side of the lake. As the summer heats up, the water drops lower and lower, offering them glimpses of the ghostly town and uncovering secrets one prominent town figure seems anxious to keep submerged. But like a swimmer who ventures too far from shore, Cassie realizes she can't turn back. Can she bring their suspicions to light before it's too late — and does she dare?

And that's it from us! What books do you have on YOUR radar?