"On The Smugglers' Radar" is a feature for books that have caught our eye: books we have heard of via other bloggers, directly from publishers, and/or from our regular incursions into the Amazon jungle. Thus, the Smugglers' Radar was born. Because we want far more books than we can possibly buy or review (what else is new?), we thought we would make the Smugglers' Radar into a weekly feature – so YOU can tell us which books you have on your radar as well!
On Ana's Radar:
HOLY SHIT. Joey HiFi's cover for Nnedi Okorafor's new book! *dies*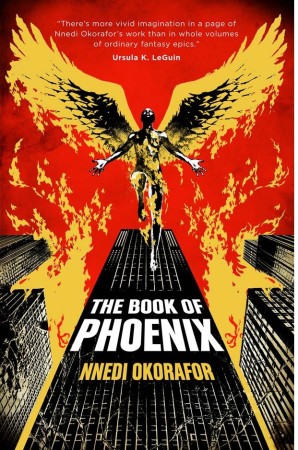 There is no book about me. Well, not yet.
No matter. I shall create it myself; it's better that way.

My beginnings were in the dark. We all dwelled in the dark, mad scientist and specimen alike. A dear friend of mine would say that this time was when the goddess Ani still slept.

In the darkness I slept.

Until I woke. Until I stretched my wings.

Until the day I learned to fly.

I call my story The Book of Phoenix.

A Middle Grade story about 4 girls trying to understand their diverse ancestry – it could be fabulous!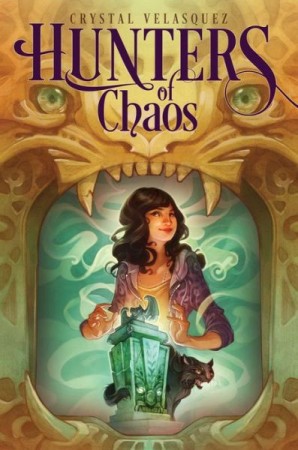 Four girls at a southwestern boarding school discover they have amazing feline powers and must unite to stop an ancient evil in this riveting adventure.

Ana's average, suburban life is turned upside down when she's offered a place at the exclusive boarding school in New Mexico that both of her late parents attended. As she struggles to navigate the wealthy cliques of her new school, mysterious things begin to occur: sudden power failures, terrible storms, and even an earthquake!

Ana soon learns that she and three other girls—with Chinese, Navajo, and Egyptian heritages—harbor connections to priceless objects in the school's museum, and the museum's curator, Ms.Benitez, is adamant that the girls understand their ancestry.

Another amazing-looking upcoming title from Saga Press. I couldn't be MORE excited about a new imprint like I am for this one…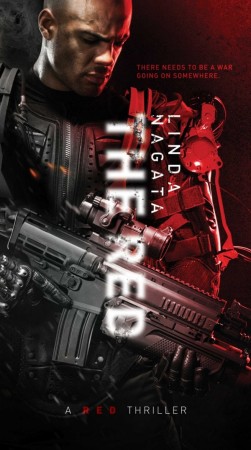 Reality TV and advanced technology make for high drama in this political thriller that combines the military action of Zero Dark Thirty with the classic science fiction of The Forever War.

Lieutenant James Shelley, who has an uncanny knack for premeditating danger, leads a squad of advanced US Army military tasked with enforcing the peace around a conflict in sub-Saharan Africa. The squad members are linked wirelessly 24/7 to themselves and a central intelligence that guides them via drone relay—and unbeknownst to Shelley and his team, they are being recorded for a reality TV show.

When an airstrike almost destroys their outpost, a plot begins to unravel that's worthy of Crichton and Clancy's best. The conflict soon involves rogue defense contractors, corrupt US politicians, and homegrown terrorists who possess nuclear bombs. Soon Shelley must accept that the helpful warnings in his head could be AI. But what is the cost of serving its agenda?

OH MY GAWD. This limited print edition of Ancillary Justice is QUITE POSSIBLY the best thing I have ever seen and I NEED IT.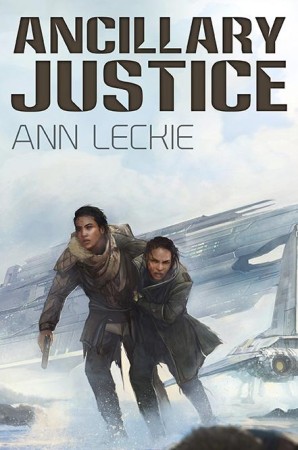 The cover art for Fran Wilde's debut, Updraft, has been revealed: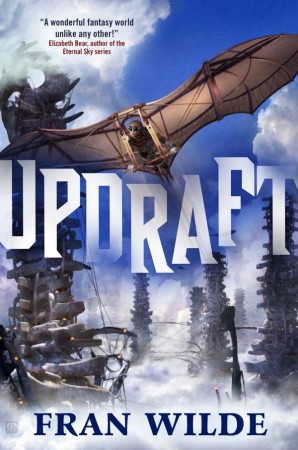 In a city of living bone rising high above the clouds, where danger hides in the wind and the ground is lost to legend, a young woman must expose a dangerous secret to save everyone she loves.

Welcome to a world of wind and bone, songs and silence, betrayal and courage.

Kirit Densira cannot wait to pass her wingtest and begin flying as a trader by her mother's side, being in service to her beloved home tower and exploring the skies beyond. When Kirit inadvertently breaks Tower Law, the city's secretive governing body, the Singers, demand that she become one of them instead. In an attempt to save her family from greater censure, Kirit must give up her dreams to throw herself into the dangerous training at the Spire, the tallest, most forbidding tower, deep at the heart of the City.

As she grows in knowledge and power, she starts to uncover the depths of Spire secrets. Kirit begins to doubt her world and its unassailable Laws, setting in motion a chain of events that will lead to a haunting choice, and may well change the city forever—if it isn't destroyed outright.

On Thea's Radar:
First up on my radar, the freshly-revealed cover for the third book in the Red Rising trilogy, Morning Star. I'm currently reading Golden Son and cannot wait.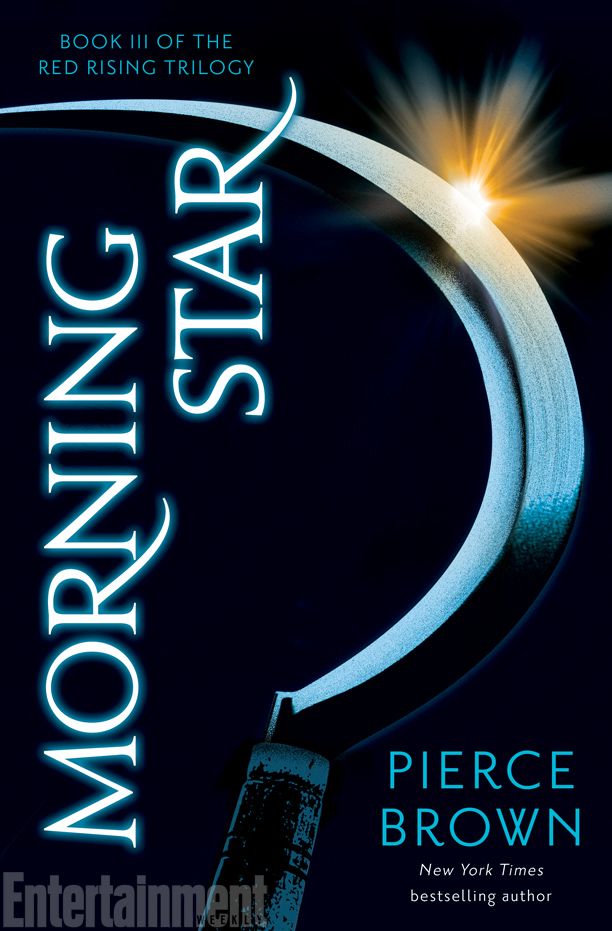 Next up, the new Juliet Marillier! I have yet to read the first book in this new series – must correct that ASAP.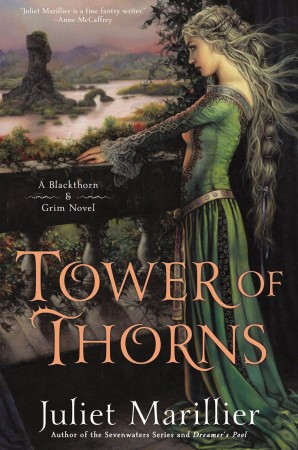 Award-winning author Juliet Marillier's "lavishly detailed"* Blackthorn & Grim series continues as a mysterious creature holds an enchanted and imperiled ancient Ireland in thrall.

Disillusioned healer Blackthorn and her companion, Grim, have settled in Dalriada to wait out the seven years of Blackthorn's bond to her fey mentor, hoping to avoid any dire challenges. But trouble has a way of seeking out Blackthorn and Grim.

Lady Geiléis, a noblewoman from the northern border, has asked for the prince of Dalriada's help in expelling a howling creature from an old tower on her land—one surrounded by an impenetrable hedge of thorns. Casting a blight over the entire district, and impossible to drive out by ordinary means, it threatens both the safety and the sanity of all who live nearby. With no ready solutions to offer, the prince consults Blackthorn and Grim.

As Blackthorn and Grim begin to put the pieces of this puzzle together, it's apparent that a powerful adversary is working behind the scenes. Their quest is about to become a life and death struggle—a conflict in which even the closest of friends can find themselves on opposite sides.

This week, for Kirkus I reviewed Vertigo Quarterly CMYK: Black (#4) – the fourth issue in a quarterly anthology collecting stories inspired by each of the colors of the four-color printing process. I LOVED it. Vertigo has announced a new quarterly anthology plan along the same lines in 2015 – this time inspired by sound effects in comics. Check out issue 1: POP.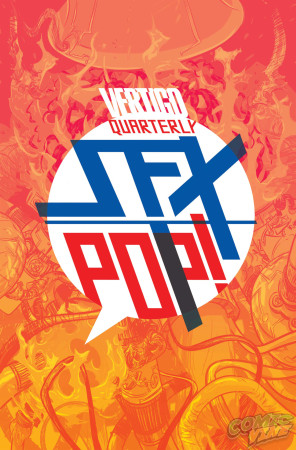 VERTIGO QUARTERLY: SFX #1

POP! SLAM! KRAK! BANG! Sound effects bring that extra bit of vibrancy to an already exciting comics page! Following the success of Vertigo's CMYK Quarterly Anthology, which explored the four colors that make up a comic book, we continue to push the boundaries of short storytelling with 2015's SFX Quarterly Anthology. Comics luminaries will converge with the next generation of talent as they interpret four different sound effects, leading to mind-bending innovations in story and art.

Then, in my mailbox this week, this potentially fun sounding urban fantasy-ish book: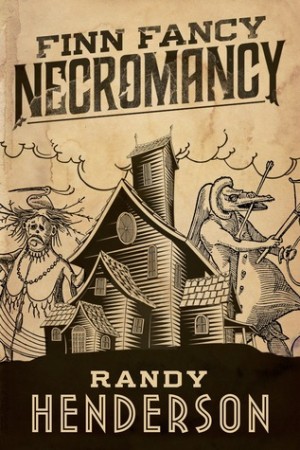 Writers of the Future grand prize winner Randy Henderson presents a dark and quirky debut in Finn Fancy Necromancy.

Finn Gramaraye was framed for the crime of dark necromancy at the age of 15, and exiled to the Other Realm for twenty five years. But now that he's free, someone—probably the same someone—is trying to get him sent back. Finn has only a few days to discover who is so desperate to keep him out of the mortal world, and find evidence to prove it to the Arcane Enforcers. They are going to be very hard to convince, since he's already been convicted of trying to kill someone with dark magic.

But Finn has his family: His brother Mort who is running the family necrotorium business now, his brother Pete who believes he's a werewolf, though he is not, and his sister Samantha who is, unfortunately, allergic to magic. And he's got Zeke, a fellow exile and former enforcer, who doesn't really believe in Finn's innocence but is willing to follow along in hopes of getting his old job back.

And then the darling Ana Banana is visiting and brought me these next two goodies from the UK: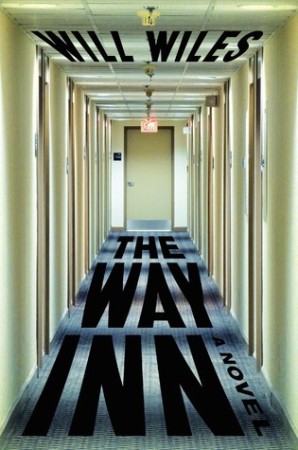 Up in the Air meets Inception in this smart, innovative, genre-synthesizing novel from the acclaimed author of Care of Wooden Floors—hailed as "Fawlty Towers crossed with Freud," by the Daily Telegraph—that takes the polished surfaces of modern life, the branded coffee, and the free wifi, and twists them into a surrealistic nightmare of infinite proportions.

Neil Double is a "conference surrogate," hired by his clients to attend industry conferences so that they don't have to. It's a life of budget travel, cheap suits, and out-of-town exhibition centers—a kind of paradise for Neil, who has reconstructed his incognito professional life into a toxic and selfish personal philosophy. But his latest job, at a conference of conference organizers, will radically transform him and everything he believes as it unexpectedly draws him into a bizarre and speculative mystery.

In a brand new Way Inn—a global chain of identikit mid-budget motels—in an airport hinterland, he meets a woman he has seen before in strange and unsettling circumstances. She hints at an astonishing truth about this mundane world filled with fake smiles and piped muzak. But before Neil can learn more, she vanishes. Intrigued, he tries to find her—a search that will lead him down the rabbit hole, into an eerily familiar place where he will discover a dark and disturbing secret about the Way Inn. Caught on a metaphysical Mobius strip, Neil discovers that there may be no way out.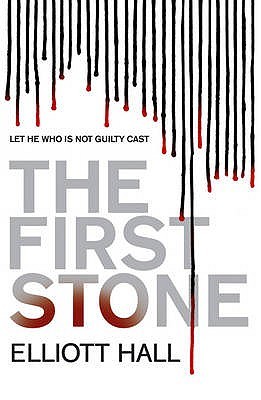 Private eye Felix Strange doesn't work homicide cases. He saw enough dead bodies fighting in Iran, a war that left him with a crippling disease that has no name and no cure. So when Strange is summoned to a Manhattan hotel room to investigate the dead body of America's most-loved preacher, he'd rather not get involved. Strange has a week to find the killer, and even less time to get the black-market medicine he needs to stay alive. In an America where biblical prophecy is foreign policy, Strange knows that his hiring is no accident. He can't see all the angles, and he knows he's being watched. In a race against time Strange must face religious police, organized crime and a dame with very particular ideas, while uncovering a conspiracy that reaches the very heart of his newly fundamentalist nation. One of the most stunningly original debut crime novels ever written, The First Stone is both an epic of the imagination and an action-packed mystery set in a time and place too chillingly close to our own. It is the first in an ambitious trilogy that pays homage to the genius of Dashiell Hammett, Raymond Chandler and James Ellroy, while offering a wholly original take on the noir genre.

And that's it from us! What books do you have on YOUR radar?