"On The Smugglers' Radar" is a feature for books that have caught our eye: books we have heard of via other bloggers, directly from publishers, and/or from our regular incursions into the Amazon jungle. Thus, the Smugglers' Radar was born. Because we want far more books than we can possibly buy or review (what else is new?), we thought we would make the Smugglers' Radar into a weekly feature – so YOU can tell us which books you have on your radar as well!
On Ana's Radar:
I was browsing Weightless Books and came across this fab-sounding book: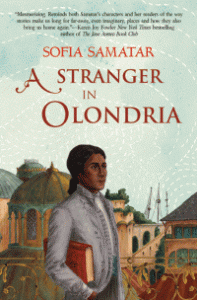 Jevick, the pepper merchant's son, has been raised on stories of Olondria, a distant land where books are as common as they are rare in his home—but which his mother calls the Ghost Country. When his father dies and Jevick takes his place on the yearly selling trip to Olondria, Jevick's life is as close to perfect as he can imagine. Just as he revels in Olondria's Rabelaisian Feast of Birds, he is pulled drastically off course and becomes haunted by the ghost of an illiterate young girl.

In desperation, Jevick seeks the aid of Olondrian priests and quickly becomes a pawn in the struggle between the empire's two most powerful cults. Even as the country simmers on the cusp of war, he must face his ghost and learn her story before he has any chance of freeing himself by setting her free: an ordeal that challenges his understanding of art and life, home and exile, and the limits of that most seductive of necromancies, reading.

I read The Princess Curse last week and it was SUCH a good book, I am dying for a sequel NOW PLEASE. While I wait though, I shall be satisfied (for now) with the author's upcomning new book that sounds equally excellent.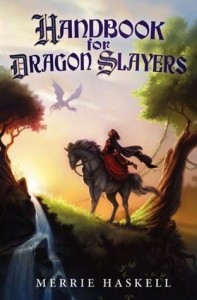 When a runaway princess throws her lot in with a couple of would-be dragon slayers, before long she is facing down the Wild Hunt, befriending enchanted horses, battling fire-breathing dragons, and learning more about herself than she ever expected…

MONSTERS! Middle grade! Cute cover! (Sometimes it is all it takes)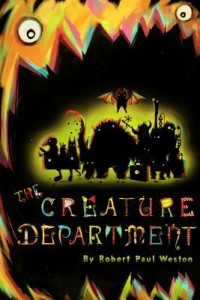 A hidden laboratory…

A brilliant invention…

A team of quite unusual creatures…

But can they save the department?

Elliot Von Doppler and his friend Leslie think nothing ever happens in Bickleburgh, except inside the gleaming headquarters of DENKi-3000—the world's eighth-largest electronics factory.

Beneath the glass towers and glittering skywalks, there's a rambling old mansion from which all the company's amazing inventions spring forth. And no one except Uncle Archie knows what's behind the second-to-last door at the end of the hall.

Until Elliot and Leslie are invited to take a glimpse inside.

They find stooped, troll-like creatures with jutting jaws and broken teeth. Tiny winged things that sparkle as they fly. And huge, hulking, hairy nonhumans (with horns). It is unlike anything they've ever seen.

But when Chuck Brickweather threatens to shut down the DENKi-3000 factory if a new product isn't presented soon, the creatures know they are in danger. And when Uncle Archie vanishes, it's up to Elliot, Leslie, and every one of the unusual, er, "employees" to create an invention so astonishing it will save the creature department.

After reading Beautiful Music for Ugly Children by Kirstin Cronn-Mills (about a trans-kid, written by a non-trans adult), I was recommended this collection of stories written by trans writers (including the AMAZING Susan Jane Bigelow):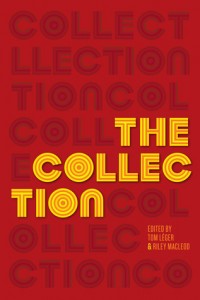 Ebook available for instant download!

A dynamic composite of rising stars, The Collection represents the depth and range of tomorrow's finest writers chronicling transgender narratives. 28 authors from North America converge in a single volume to showcase the future of trans literature and the next great movements in queer art.

Edited by Tom Léger & Riley MacLeod.

I have been waiting for this book for what seems like YEARS (Ok, it HAS been years. At least since we read Plain Kate in 2010!) and it finally has a cover!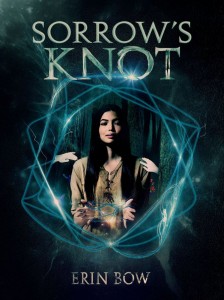 In the world of Sorrow's Knot, the dead do not rest easy. Every patch of shadow might be home to something hungry and nearly invisible, something deadly. The dead can only be repelled or destroyed with magically knotted cords and yarns. The women who tie these knots are called binders.

Otter is the daughter of Willow, a binder of great power. She's a proud and privileged girl who takes it for granted that she will be a binder some day herself. But when Willow's power begins to turn inward and tear her apart, Otter finds herself trapped with a responsibility she's not ready for, and a power she no longer wants.

Saw this upcoming SciFi from Angry Robot and it sounds like it can be so much fun!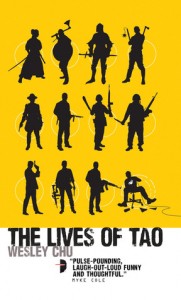 When out-of-shape IT technician Roen woke up and started hearing voices in his head, he naturally assumed he was losing it.

He wasn't.

He now has a passenger in his brain – an ancient alien life-form called Tao, whose race crash-landed on Earth before the first fish crawled out of the oceans. Now split into two opposing factions – the peace-loving, but under-represented Prophus, and the savage, powerful Genjix – the aliens have been in a state of civil war for centuries. Both sides are searching for a way off-planet, and the Genjix will sacrifice the entire human race, if that's what it takes.

Meanwhile, Roen is having to train to be the ultimate secret agent. Like that's going to end up well…

On Thea's Radar:
Ok, first, YAY for Merrie Haskell's new book! I freaking loved The Princess Curse and have been waiting for a new title from the talented Ms. Haskell for years!
But now onto my radar: first up, this urban fantasy-ish title that sounds like it has some good potential. Plus, love the simple cover and title.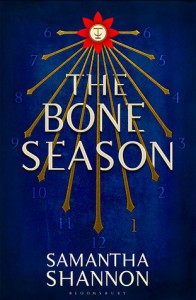 It is the year 2059. Several major world cities are under the control of a security force called Scion. Paige Mahoney works in the criminal underworld of Scion London, part of a secret cell known as the Seven Seals. The work she does is unusual: scouting for information by breaking into others' minds. Paige is a dreamwalker, a rare kind of clairvoyant, and in this world, the voyants commit treason simply by breathing.

But when Paige is captured and arrested, she encounters a power more sinister even than Scion. The voyant prison is a separate city—Oxford, erased from the map two centuries ago and now controlled by a powerful, otherworldly race. These creatures, the Rephaim, value the voyants highly—as soldiers in their army.

Paige is assigned to a Rephaite keeper, Warden, who will be in charge of her care and training. He is her master. Her natural enemy. But if she wants to regain her freedom, Paige will have to learn something of his mind and his own mysterious motives.

The Bone Season introduces a compelling heroine—a young woman learning to harness her powers in a world where everything has been taken from her. It also introduces an extraordinary young writer, with huge ambition and a teeming imagination. Samantha Shannon has created a bold new reality in this riveting debut.

This week, I read and reviewed A Natural History of Dragons by Marie Brennan over at Kirkus. It was a good book, but I was offput by the lack of…well…dragons (amongst other things). But then, the following book was recommended by a wonderful commenter, and I immediately bought the book with plans to read it ASAP.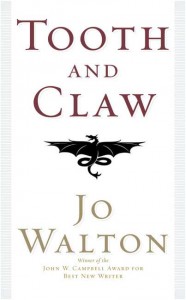 A tale of contention over love and money—among dragons

Tooth and Claw

Jo Walton burst onto the fantasy scene with The King's Peace, acclaimed by writers as diverse as Poul Anderson, Robin Hobb, and Ken MacLeod. In 2002, she was voted the John W. Campbell Award for Best New Writer.

Now Walton returns with a very different kind of fantasy story: the tale of a family dealing with the death of their father, of a son who goes to law for his inheritance, a son who agonizes over his father's deathbed confession, a daughter who falls in love, a daughter who becomes involved in the abolition movement, and a daughter sacrificing herself for her husband.

Except that everyone in the story is a dragon, red in tooth and claw.

Here is a world of politics and train stations, of churchmen and family retainers, of courtship and country houses…in which, on the death of an elder, family members gather to eat the body of the deceased. In which society's high-and-mighty members avail themselves of the privilege of killing and eating the weaker children, which they do with ceremony and relish, growing stronger thereby.

You have never read a novel like Tooth and Claw.

This next book sounds ridiculously wonderful – I'm excited. I mean, the main character spontaneously turns into a zombie? OK!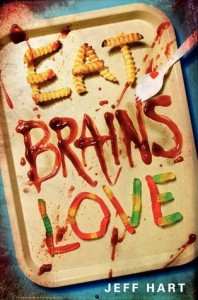 Jake Stephens was always an average, fly-under-the-radar guy. The kind of guy who would never catch the attention of an insanely popular girl like Amanda Blake — or a psychic teenage government agent like Cass. But one day during lunch, Jake's whole life changed. He and Amanda suddenly locked eyes across the cafeteria, and at the exact same instant, they turned into zombies and devoured half their senior class.

Now Jake definitely has Amanda's attention — as well as Cass's, since she's been sent on a top-secret mission to hunt them down. As Jake and Amanda deal with the existential guilt of eating their best friends, Cass struggles with a growing psychic dilemma of her own — one that will lead the three of them on an epic journey across the country and make them question what it means to truly be alive. Or undead.

Eat, Brains, Love is a heartwarming and bloody blend of romance, deadpan humor, and suspense that fans of Isaac Marion's Warm Bodies will devour. With its irresistibly dry and authentic teen voice, as well as a zombie apocalypse worthy of AMC's The Walking Dead, this irreverent paperback original will leave readers dying for the sequel that's coming in Summer 2014.

A horror story in the tradition of Miss Peregrine's Home for Peculiar Children – YES. Sign me up. Now.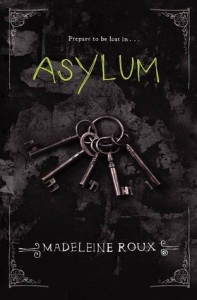 Asylum is a thrilling and creepy photo-novel perfect for fans of the New York Times bestseller Miss Peregrine's Home for Peculiar Children.

For sixteen-year-old Dan Crawford, New Hampshire College Prep is more than a summer program–it's a lifeline. An outcast at his high school, Dan is excited to finally make some friends in his last summer before college. But when he arrives at the program, Dan learns that his dorm for the summer used to be a sanatorium, more commonly known as an asylum. And not just any asylum–a last resort for the criminally insane.

As Dan and his new friends, Abby and Jordan, explore the hidden recesses of their creepy summer home, they soon discover it's no coincidence that the three of them ended up here. Because the asylum holds the key to a terrifying past. And there are some secrets that refuse to stay buried.

Featuring found photos of unsettling history and real abandoned asylums and filled with chilling mystery and page-turning suspense, Madeleine Roux's teen debut, Asylum, is a horror story that treads the line between genius and insanity.

I just got this book in the mail recently and it sounds pretty good – plus, we've got a PoC protagonist who is featured front and center on the cover. AND it features a blurb from the lovely Mira Grant. Needless to say, I need to read this soon.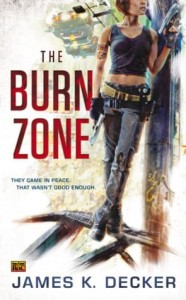 Plagued by overpopulation, disease, and starvation, humanity was headed for extinction—until an alien race called the haan arrived. And then the real trouble began.

It's been a rough day for Sam Shao. As part of a program that requires humans to act as surrogates to haan infants, Sam has been genetically enhanced to bond with them. So when three soldiers invade her apartment and arrest her guardian for smuggling a dangerous weapon into the country, Sam can sense that something isn't right. One of his abductors is a haan masquerading as a human, and the supposedly fragile haan seems to be anything but.

Racing through the city slums, trying to stay one step ahead of the mysterious haan soldier, Sam tries to find the man who, in her twenty years, has been the only father she's ever known. Could he truly have done what he is accused of? Or did he witness something both human and haan would kill to keep hidden? The only thing certain is that the weapon is real—and lost now somewhere in a city of millions.

Fighting the clock, Sam finds an ally in Nix, a haan envoy devoted to coexisting with humans, or so it seems. But what she really needs are answers. Fast. Or else everything she knows—and everyone she loves—will burn.

Another zombie book! I know, I know. But look at that cover and title!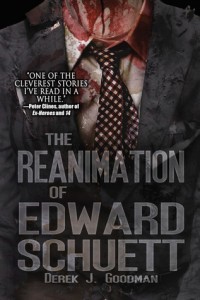 Fifty years have passed since the so-called Zombie Uprising. The coasts of the United States have recovered to become thriving metropolises while the interior still struggles with the day to day zombie problem.

The last thing Edward Schuett remembers was a zombie attack on his family on the Fourth of July. When he wakes up, things are different. He is different. He can once again think and talk, but he still carries the zombie virus in his system. While some react to him with curiosity, the rest act with hostility.

Now Edward is on the run across the country, searching for his answers with a series of unlikely allies. His journey will take him from futuristic scientific labs to the burned-out ruins of small-town America, looking for the people who can tell him why he is different. But there are those who will not stop until he is destroyed—especially when it is discovered that Edward possesses a unique ability that may just make him the most powerful biological weapon in history.

And that's it from us! What books do you have on YOUR radar?