"On The Smugglers' Radar" is a new feature for books that have caught our eye: books we heard of via other bloggers, directly from publishers, and/or from our regular incursions into the Amazon jungle. Thus, the Smugglers' Radar was born. Because we want far more books than we can possibly buy or review (what else is new?), we thought we would make the Smugglers' Radar into a weekly feature – so YOU can tell us which books you have on your radar as well!
On Ana's Radar:
I am going to start with a cover that made me SQUEE and jump up and down when I saw it at Aidan's blog this week. BRANDON SANDERSON HAS A NEW MISTBORN BOOK COMING!!! BRANDON SANDERSON HAS A NEW MISTBORN BOOK COMING!!! SQUEEEEEEE!!!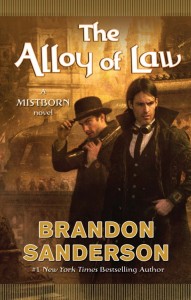 Three hundred yearsafter the events of the Mistborn trilogy, Scadrial is on the verge of modernity, with railroads to supplement the canals, electric lighting in the streets and the homes of the wealthy, and the first steel-framed skyscrapers racing for the clouds.

Kelsier, Vin, Elend, Sazed, Spook, and the rest are now part of history—or religion. Yet even as science and technology are reaching new heights, the old magics of Allomancy and Feruchemy continue to play a role in this reborn world. Out in the frontier lands known as the Roughs, they are crucial tools for the brave men and women attempting to establish order and justice. One such is Waxillium Ladrian, a rare Twinborn who can Push on metals with his Allomancy and use Feruchemy to become lighter or heavier at will.

After twenty years in the Roughs, Wax has been forced by family tragedy to return to the metropolis of Elendel. Now he must reluctantly put away his guns and assume the duties and dignity incumbent upon the head of a noble house. Or so he thinks, until he learns the hard way that the mansions and elegant tree-lined streets of the city can be even more dangerous than the dusty plains of the Roughs.

Laini Taylor (who wrote the MUY beautiful Lips Touch Three Times) has a new book coming out and the covers (UK and US, respectively)) have been revealed this week. Which one do you prefer? I will go with the US one for a change.

And what is this?? A new comic series by Naomi Novik?? WANT!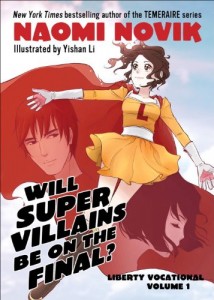 HEROISM 101

As universities go, Liberty Vocational is the private college of choice for budding superheroes learning to master their extraordinary powers for the good of humankind. But for sixteen-year-old Leah Taymore, just making her way through classes without incident is shaping up to be a superhuman task. Star struck by legendary ex-hero turned student advisor Calvin Washington, petrified by ultrastrict dean Dr. Santos, and tongue-tied over her supercool (and handsome) classmate Paul Lyman, timid Leah fears that even her ability to manipulate atoms won't be enough to survive the rigors of L.V.—and become a full-fledged defender of all that is right. But the real test of her mettle is yet to come, in the form of infamous supervillain Bane, who has infiltrated Liberty with a sinister plan to bring down the best and brightest heroes of tomorrow before they even take flight.

I also really like the sound and look of this next one:
Fisher is the last boy on earth—and things are not looking good for the human race. Only Fisher made it out alive of the carefully crafted survival bunker where Fisher and dozens of other humans had been sleeping was destroyed.

Luckily, Fisher is not totally alone. He meets a broken robot he names Click, whose programmed purpose—to help Fisher "continue existing"—makes it act an awful lot like an overprotective parent. Together, Fisher and Click uncover evidence that there may be a second survival bunker far to the west. In prose that skips from hilarious to touching and back in a heartbeat, Greg van Eekhout brings us a thrilling story of survival that becomes a journey to a new hope—if Fisher can continue existing long enough to get there.

And check this anthology of UF mystery stories out, I would love to read this, on to the wish list it goes: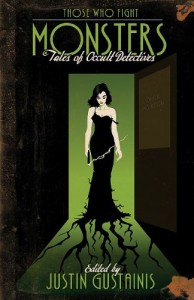 Those Who Fight Monsters: Tales of Occult Detectives, is your one-stop-shop for Urban Fantasy's finest anthology of the supernatural. 14 sleuths are gathered together for the first time in all-original tales of unusual cases which require services that go far beyond mere deduction!

Those Who Fight Monsters: Tales of Occult Detectives brings together popular characters from many Urban Fantasy paranormal investigative series, for your enjoyment.

Meet the Detectives:

Danny Hendrickson – from Laura Anne Gilman's Cosa Nostradamus series.
Kate Connor – from Julie Kenner's Demon Hunting Soccer Mom series.
John Taylor – from Simon R. Green's Nightside series.
Jill Kismet – from Lilith Saintcrow's Jill Kismet series.
Jessi Hardin – from Carrie Vaughn's Kitty Norville series.
Quincey Morris – from Justin Gustainis' Morris/Chastain Investigations series.
Marla Mason – from T. A. Pratt's Marla Mason series.
Tony Foster – from Tanya Huff's Smoke and Shadows series.
Dawn Madison – from Chris Marie Green's Vampire Babylon series.
Pete Caldecott – from Caitlin Kittredge's Black London series.
Tony Giodone – from C. T. Adams and Cathy Clamp's Tales of the Sazi series.
Jezebel – from Jackie Kessler's Hell on Earth series.
Piers Knight – from C. J. Henderson's Brooklyn Knight series.
Cassiel – from Rachel Caine's Outcast Season series.

Demons may lurk, werewolves may prowl, vampires may ride the wind. These are things that go bump in the night, but we are the ones who bump back!

Last minute addition! I was already done with my radar when Sarah Rees Brenan revealed the UK cover of The Demon's Surrender and I LOVE IT SO MUCH PRECIOUS!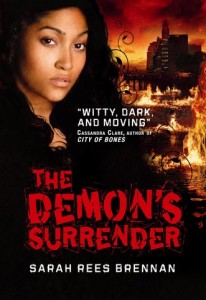 On Thea's radar:
First, OMG A NEW MISTBORN BOOK!!!! AIIIIEEEEEE! Ahem. I've been stalking a few blogs lately and am shamelessly stealing some titles that I think look fantastic. First up, this one I saw over at Presenting Lenore: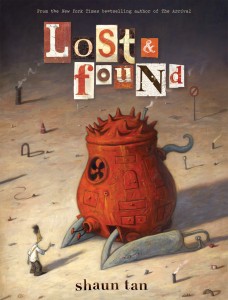 A collection of three jaw-dropping stories: THE RED TREE, THE LOST THING, and THE RABBITS, by New York Times bestselling author and illustrator Shaun Tan

A girl finds a bright spot in a dark world. A boy leads a strange, lost creature home. And a group of peaceful creatures loses their home to cruel invaders. Three stories, written and illustrated by Shaun Tan, about how we lose and find what matters most to us.

Never widely available in the U.S., these tales are presented in their entirety with new artwork and author's notes.


So. Pretty.

Then, there are these that I am shamefully lifting from KMont over at Lurv A La Mode. I really keep meaning to read Beth Bernobich's Passion Play, but this new YA title looks fantastic too…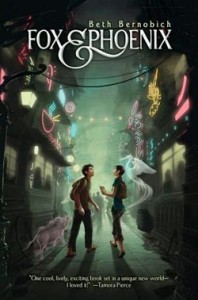 The king of Lóng City is dying. For Kai Z?u, the news means more than it does for most former street rats in the small mountain stronghold, because he and the king's daughter are close friends. Then the majestic ruler of the ghost dragons orders Kai to travel across the country to the Phoenix Empire, where the princess is learning statecraft. In a court filled with intrigue, Kai and his best (female) friend Yún must work together to help the princess escape and return to Lóng City.

Another one from the lurvly KMont: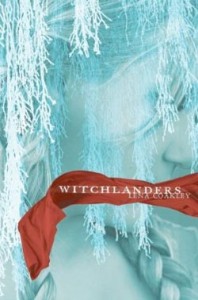 High in their mountain covens, red witches pray to the Goddess, protecting the Witchlands by throwing the bones and foretelling the future.

It's all a fake.

At least, that's what Ryder thinks. He doubts the witches really deserve their tithes—one quarter of all the crops his village can produce. And even if they can predict the future, what danger is there to foretell, now that his people's old enemy, the Baen, has been defeated?

But when a terrifying new magic threatens both his village and the coven, Ryder must confront the beautiful and silent witch who holds all the secrets. Everything he's ever believed about witches, the Baen, magic and about himself will change, when he discovers that the prophecies he's always scorned—

Are about him.

Next up, a fantasy title that looks awesome: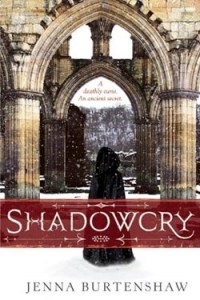 Kate Winters isn't who she thinks she is. Burned out of her family bookstore by a suspicious fire, she will be pursued across a country riddled by fear and war before she discovers the extent of her skill and her destiny. Her pursuers include Silas Dane—one of the most compelling villains since Rowling's Professor Snape and Pullman's Mrs. Coulter—and Edgar, a young man who worked at the bookshop and who seems to know much more about the secrets of Wintercraft (a mysterious book that has been in Kate's family for generations; a book responsible for the disappearance of her parents years ago) than he lets on. Highly original, dark, and riveting, this is the first in a three-book series by debut author Jenna Burtenshaw.

Then there's this title – I keep meaning to read Auralia's Colors.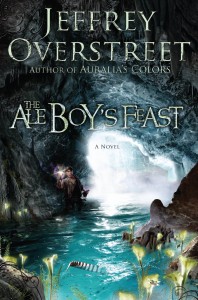 The king is missing.
His people are trapped as the woods turn deadly.
Underground, the boy called Rescue has found an escape.

Hopes are failing across The Expanse. The forests, once beautiful, are now haunted and bloodthirsty. House Abascar's persecuted people risk their lives to journey through those predatory trees. They seek a mythic city – Abascar's last, best hope for refuge – where they might find the source of Auralia's colors.

They journey without their king. During a calamitous attempt to rescue some of his subjects from slavery, Cal-raven vanished.

But his helper, the ale boy, falling through a crack in the earth, has discovered a slender thread of hope in the dark. He will dare to lead a desperate company up the secret river.

Meanwhile, with a dragon's help, the wandering mage Scharr ben Fray is uncovering history's biggest lie – a deception that only a miracle can repair.

Time is running out for all those entangled in The Auralia Thread. But hope and miracles flicker wherever Auralia's colors are found.

And that's it from us! What books do you have on YOUR radar?