Hello everybody! It's been a while since we had one of our Full-on EPIC Appreciation Weeks (in which we pick a topic or a genre to glom for a whole week) and it was one of our 2013 goals to bring those back. SO, it is with the utmost delight that we present:
MYSTERY APPRECIATION WEEK!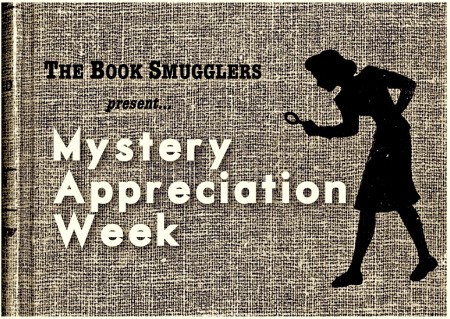 *cue Psycho soundtrack*
Why Mystery, you might ask? Well, it is a genre that both of us love but one that we read very little of. Because of that, both of us had tons of unread Mystery novels on our TBRs slowly languishing there, forever alone! We thought it was a time to put a stop to this crime (hee, inevitable pun) against our own books and go for an Appreciation Week.
As such, we have picked a mix of new and classic mystery novels, both adult and YA, and we've aimed for a balance between crime and murder mysteries. A little bit of everything, for everybody!
Here is what you can expect this week:
We kick start on Monday with a joint review of historical YA mystery The Girl is Murder by Kathryn Miller Haines. We've both had this book on our respective TBRs FOREVER (ok, gross exaggeration, since the book only just came out a couple of years ago, but it FEELS like forever).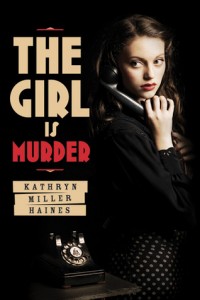 On Tuesday, we have fun with a couple of lists. Ana talks recent/current Mystery TV shows she has been watching and Thea writes up a recent Mystery/Thriller in YA roundup list (more of a shocking expose of her seriously overloaded TBR)…
On Wednesday, Ana reviews 1934's A Man Lay Dead by Ngaio Marsh as well as Cocaine Blues by Kerry Greenwood for our Old School Wednesdays feature. Thea joins in the fun with a review of Philip Pullman's first Sally Lockhart mystery, The Ruby in the Smoke.
On Thursday, Thea writes another long-time-coming review: The Sweetness at the Bottom of the Pie, the first book in the ongoing Flavia de Luce mystery series, by Alan Bradley.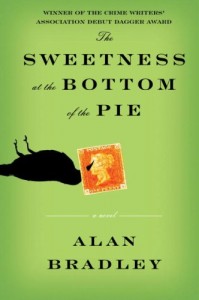 Then on Friday, we post a review of one of most talked about books of 2012: Gone Girl by Gillian Flynn. And, over at Kirkus, we talk Paper Valentine by Brenna Yovanoff.
Finally on Saturday, we post a special Mystery edition of On the Smugglers' Radar!
We are looking forward to immerse ourselves in blood and suspense! Hope you will join us this week and as usual we remain…
~ Your Friendly Neighborhood Book Smugglers