Hello everyone, and welcome once again to Mystery Appreciation Week! It wouldn't be a *real* Appreciation Week without some kind of list, so today we bring you two: a list of current/recent television shows (Ana is addicted), AND a list of recent Mystery/Thriller YA releases, On the Smugglers' Radar-style.
Mystery has always been a popular theme in young adult fiction, and in recent months, this trend seems to be on the rise! Here's a look at some old school favorites, plus promising recent and upcoming releases in the mystery/thriller genre (or, a shocking look at Thea's overloaded TBR)…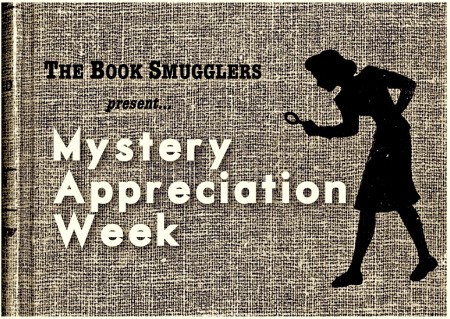 Old School Favorites:
The assorted works of Lois Duncan were among my favorites as a tween and teen – I even managed to hold onto this book over the years (yes, this is a picture of my battered copy!).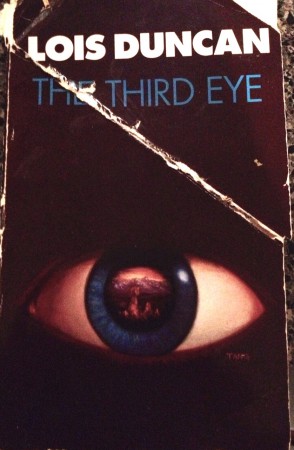 When Karen closes her eyes, the visions come. Through time and space, she sees a place where stolen children sleep. And if Karen denies a young policeman's request for help, the children may never go home again.
My other favorite Duncan book? This one (alas, I don't have my old copy, but this was the version I had):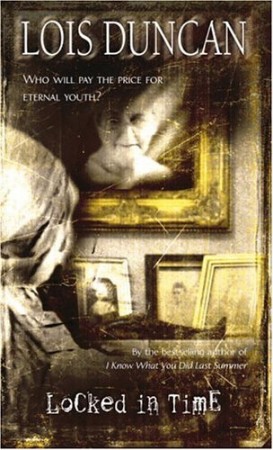 It doesn't occur to Nore to take the dream-warning seriously. Her new stepmother and stepbrother seem nice. But why does Nore feel so uneasy around them?

Maybe she should have listened . . .

Another YA mystery favorite: The Kidnapping of Christina Lattimore by Joan Lowry Nixon. This book, probably Nixon's best known novel, was also recently re-released a few years back with a new cover (I prefer the wonderfully 80s cover below – which is a variation of the one I used to have):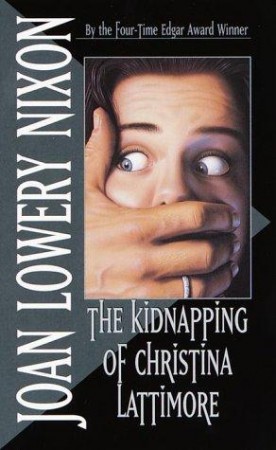 She spots the masked man in the dark, lonely parking lot–but too late. Grabbed and drugged, Christina is kidnapped and held for ransom. When her family pays, she thinks her ordeal is over. But then she realizes that her family thinks she planned the kidnapping! How will Christina prove her innocence?

Speaking of classics, who else read and loved The Face on the Milk Carton by Caroline B. Cooney? I had no idea that it was part of a series – I just realized this year, when the news of the 2013 release of book 5 in the series that it was in fact a series. Where the heck have I been?
No one ever really paid close attention to the faces of the missing children on the milk cartons. But as Janie Johnson glanced at the face of the ordinary little girl with her hair in tight pigtails, wearing a dress with a narrow white collar–a three-year-old who had been kidnapped twelve years before from a shopping mall in New Jersey–she felt overcome with shock. She recognized that little girl–it was she. How could it possibly be true?

Janie can't believe that her loving parents kidnapped her, but as she begins to piece things together, nothing makes sense. Something is terribly wrong. Are Mr. and Mrs. Johnson really Janie's parents? And if not, who is Janie Johnson, and what really happened?

Of course, this list wouldn't really be complete without a little Christopher Pike – for the sake of Mystery Week, I'm sticking with the (mostly) non supernatural ones. Like one of my original favorites, Bury Me Deep – this was my first Pike book, and I never, ever looked back (and yes, once again, this is the cover I had when I was a kid!).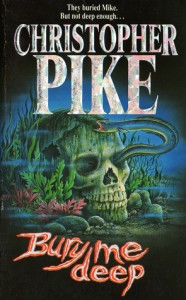 Jean is on her way to Hawaii for a week of fun in the sun. But the vacation gets off to a gruesome start. The boy sitting beside her on the plane suddenly chokes and dies. Jean tries to push the incident out of her mind when she arrives on the island, but that's impossible. Part of the reason is because Mike keeps coming back to her in her dreams. Horrible dreams filled with cold blood.

Two of Jean's friends are waiting for her in Hawaii?Mandy and Michele. They have already made friends with two young men who teach scuba diving at the hotel, Dave and Johnny. Jean and Johnny quickly become friends. But there are problems in paradise. Dave and Johnny have recently lost a partner in the ocean. No one knows how he died. No one can find his body. But then Jean finds Mike's body. It isn't where it's supposed to be, and it seems as if it's still got some life in it.

These next two are proper non-supernatural mysteries – and they have a cool interplay factor, too (i.e. in Fall into Darkness, did anyone else notice that in the courtroom scene, Gimme a Kiss is referenced as evidence?! YES! CROSSOVER-META-AWESOMENESS!).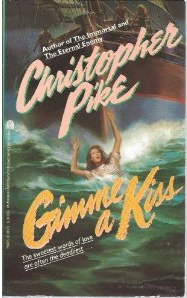 Jane Retton would never let anyone read her diary filled with her wildest secrets. Then somehow her diary ended up at school. And soon, everyone was reading her final, shocking entry. Some girls would simply die. Other girls would kill. But Jane Retton–she would do both.
And then Fall Into Darkness: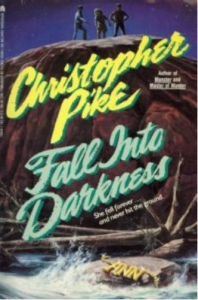 Anne McFarland is dead, and her best friend, Sharon McKay, stands accused even though no body has been found. Nevertheless, the prosecution is almost certain of victory, and Sharon must prove that her friend committed suicide–and unravel the vengeful scheme of an obsessed teenager.

Ok, one last Christopher Pike. Because it has a MURDER that takes place on stage, during a murder scene of a play. I really love this book – I mean, I love Final Friends and Kill Me Softly and Weekend too, but there's something about Final Act (for the non-supernatural Pikes, that is) that I love. So there you go.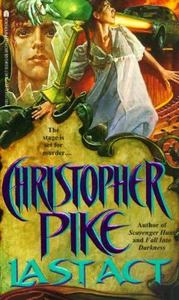 A group of high school seniors put on a play about murder. When one of the leading ladies is shot, another actress must ferret out the killer.

New School Releases:
So, disclaimer: unlike the first part of this list, I have NOT read the following books. But they all sound fabulous, and I have copies on my ridiculous TBR, so it's time to give them a little love in the spirit of Mystery Appreciation Week. Right? Right.
First up, a book about a cult that I have been meaning to read. The Believing Game came out in December of 2012, so I'm not *too* far behind…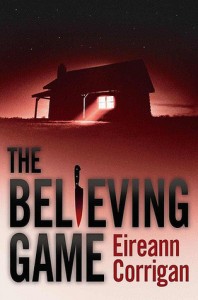 A private academy. A cult leader. A girl caught in the middle.

After Greer Cannon discovers that shoplifting can be a sport and sex can be a superpower, her parents pack her up and send her off to McCracken Hill-a cloistered academy for troubled teens. At McCracken, Greer chafes under the elaborate systems and self-help lingo of therapeutic education. Then Greer meets Addison Bradley. A handsome, charismatic local, Addison seems almost as devoted to Greer as he is to the 12 steps. When he introduces Greer to his mentor Joshua, she finds herself captivated by the older man's calm wisdom. Finally, Greer feels understood.

But Greer starts to question: Where has Joshua come from? What does he want in return for his guidance? The more she digs, the more his lies are exposed. When Joshua's influence over Addison edges them all closer to danger, Greer decides to confront them both. Suddenly, she finds herself on the outside of Joshua's circle. And swiftly, she discovers it's not safe there.

Next up, a murder novel featuring a corrupt government and some teens caught in the middle (original release date, October 2012).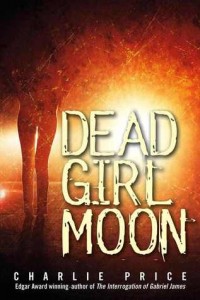 As their hardscrabble lives intertwine in a small, corrupt Montana town, Grace, a scheming runaway, JJ, her drifty fostercare sister, and Mick, the son of a petty thief, discover the body of a young woman. Afraid to come forward, the teens try to hide their knowledge of the crime, because they believe the murderer is one of the corrupt officials and businessmen who rule their town. But after a series of false moves and dumb mistakes, the teens are soon suspects themselves in a murder investigation threatening their freedom—and maybe their lives.

With the immense popularity of the BBC show Sherlock (which I love), even spawning a US spinoff in Elementary (which I haven't seen but hear mixed things for), Sherlock Holmes is all the rage. Make that a Young Sherlock Holmes, and we've got a fun sounding YA series on our hands. (Not to be confused with the awesome Spielberg 1980s film of the same name…)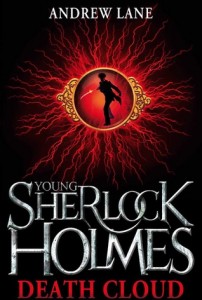 The year is 1868, and Sherlock Holmes is fourteen. His life is that of a perfectly ordinary army officer's son: boarding school, good manners, a classical education – the backbone of the British Empire. But all that is about to change. With his father suddenly posted to India, and his mother mysteriously 'unwell', Sherlock is sent to stay with his eccentric uncle and aunt in their vast house in Hampshire. So begins a summer that leads Sherlock to uncover his first murder, a kidnap, corruption and a brilliantly sinister villain of exquisitely malign intent . . . The Death Cloud is the first in a series of novels in which the iconic detective is reimagined as a brilliant, troubled and engaging teenager – creating unputdownable detective adventures that remain true to the spirit of the original books.

This next book is one that both Ana and I have had on our collective TBRs since…BEA 2010. Yikes. We will get around to reading it. We promise.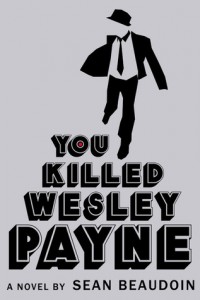 He's come to do a job.
A job that involves a body.
A body wrapped in duct tape found hanging from the goal posts at the end of the football field.

You Killed Wesley Payne is a truly original and darkly hilarious update of classic pulp-noir, in which hard-boiled seventeen year-old Dalton Rev transfers to the mean hallways of Salt River High to take on the toughest case of his life. The question isn't whether Dalton's going to get paid. He always gets paid. Or whether he's gonna get the girl. He always (sometimes) gets the girl. The real question is whether Dalton Rev can outwit crooked cops and killer cliques in time to solve the mystery of "The Body" before it solves him.

Sean Beaudoin (Going Nowhere Faster, Fade to Blue) evokes the distinctive voices of legendary crime/noir authors Dashiell Hammett and Jim Thompson with a little bit of Mean Girls and Heathers thrown in for good measure. It'll tease you, please you, and never ever leave you. Actually, that's not true. It's only a book. One that's going to suck you in, spit you out, and make you shake hands with the devil. Probably.

This book is a middle grade novel, and I only learned about it from a wonderful Smugglivus guest post last month – bonus, it's from author R.L. La Fevers, whose Grave Mercy I thoroughly enjoyed.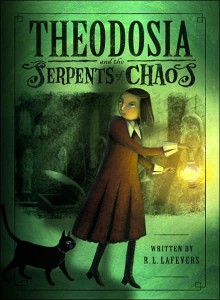 Theodosia Throckmorton has her hands full at the Museum of Legends and Antiquities in London. Her father may be head curator, but it is Theo—and only Theo—who is able to see all the black magic and ancient curses that still cling to the artifacts in the museum.

When Theo's mother returns from her latest archaeological dig bearing the Heart of Egypt—a legendary amulet belonging to an ancient tomb—Theo learns that it comes inscribed with a curse so black and vile that it threatens to crumble the British Empire from within and start a war too terrible to imagine. Intent on returning the malevolent artifact to its rightful place, Theo devises a daring plan to put things right. But even with the help of her younger brother, a wily street urchin, and the secret society known as the Brotherhood of the Chosen Keepers, it won't be easy . . . she quickly finds herself pursued down dark alleys, across an ocean, through the bustling crowds of Cairo, and straight into the heart of an ancient mystery. Theo will have to call upon everything she's ever learned in order to prevent the rising chaos from destroying her country—and herself!

I know we've posted about this next title below before, but it's been languishing on my TBR and I feel like I should read it soon. Or at least include it below (because it does sound deliciously Christopher Pike – with the obvious Agatha Christie inspiration, of course):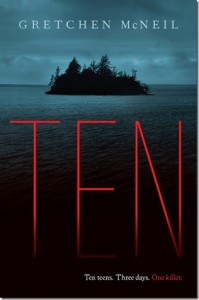 SHHHH!
Don't spread the word!
Three-day weekend. Party at White Rock House on Henry Island.
You do NOT want to miss it.

It was supposed to be the weekend of their lives—an exclusive house party on Henry Island. Best friends Meg and Minnie each have their reasons for being there (which involve T.J., the school's most eligible bachelor) and look forward to three glorious days of boys, booze and fun-filled luxury.

But what they expect is definitely not what they get, and what starts out as fun turns dark and twisted after the discovery of a DVD with a sinister message: Vengeance is mine.

Suddenly people are dying, and with a storm raging, the teens are cut off from the outside world. No electricity, no phones, no internet, and a ferry that isn't scheduled to return for two days. As the deaths become more violent and the teens turn on each other, can Meg find the killer before more people die? Or is the killer closer to her than she could ever imagine?

I have an autographed copy of the following book, which I picked up at New York Comic Con two years ago. Yeah…it's been a while.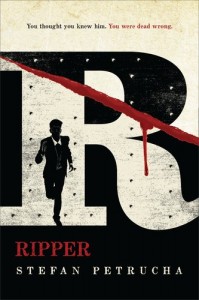 You thought you knew him. You were dead wrong.

Carver Young dreams of becoming a detective, despite growing up in an orphanage with only crime novels to encourage him. But when he is adopted by Detective Hawking of the world famous Pinkerton Agency, Carver is given not only the chance to find his biological father, he finds himself smack in the middle of a real life investigation: tracking down a vicious serial killer who has thrown New York City into utter panic. When the case begins to unfold, however, it's worse than he could have ever imagined, and his loyalty to Mr. Hawking and the Pinkertons comes into question. As the body count rises and the investigation becomes dire, Carver must decide where his true loyalty lies.

Full of whip-smart dialogue, kid-friendly gadgets, and featuring a then New York City Police Commisioner Teddy Roosevelt, Ripper challenges everything you thought you knew about the world's most famous serial killer.

I have this book up on my soon-to-be-reviewed list because I thoroughly enjoyed Megan Miranda's Fracture: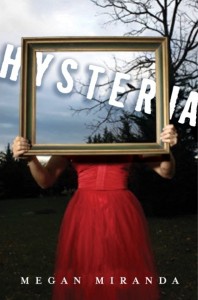 Mallory killed her boyfriend, Brian. She can't remember the details of that night but everyone knows it was self-defense, so she isn't charged. But Mallory still feels Brian's presence in her life. Is it all in her head? Or is it something more? In desperate need of a fresh start, Mallory is sent to Monroe, a fancy prep school where no one knows her . . . or anything about her past.But the feeling follows her, as do her secrets. Then, one of her new classmates turns up dead. As suspicion falls on Mallory, she must find a way to remember the details of both deadly nights so she can prove her innocence-to herself and others.

In another riveting tale of life and death, Megan Miranda's masterful storytelling brings readers along for a ride to the edge of sanity and back again.

We hosted the cover reveal for this next book, and I'm very, very excited to read it. June isn't that far away, right??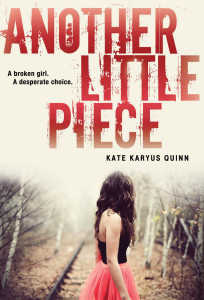 The spine-tingling horror of Stephen King meets an eerie mystery worthy of Sara Shepard's Pretty Little Liars series in Kate Karyus Quinn's haunting debut.

On a cool autumn night, Annaliese Rose Gordon stumbled out of the woods and into a high school party. She was screaming. Drenched in blood. Then she vanished.

A year later, Annaliese is found wandering down a road hundreds of miles away. She doesn't know who she is. She doesn't know how she got there. She only knows one thing: She is not the real Annaliese Rose Gordon.

Now Annaliese is haunted by strange visions and broken memories. Memories of a reckless, desperate wish . . . a bloody razor . . . and the faces of other girls who disappeared. Piece by piece, Annaliese's fractured memories come together to reveal a violent, endless cycle that she will never escape—unless she can unlock the twisted secrets of her past.

This book is reminiscent of Lois Duncan and Christopher Pike – a dare gone wrong, murder, secrets. Needless to say, I'm excited.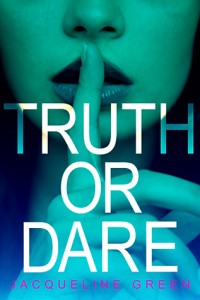 When a simple round of truth or dare spins out of control, three girls find it's no longer a party game. It's do or die.

It all started on a whim: the game was a way for Tenley Reed to reclaim her popularity, a chance for perfect Caitlin "Angel" Thomas to prove she's more than her Harvard application. Loner Sydney Morgan wasn't even there; she was hiding behind her camera like usual. But when all three start receiving mysterious dares long after the party has ended, they're forced to play along—or risk exposing their darkest secrets.

How far will Tenley, Caitlin and Sydney go to keep the truth from surfacing? And who's behind this twisted game?

Set against the backdrop of Echo Bay, an isolated beach town haunted by misfortune, Truth or Dare is a highly charged debut that will keep readers in suspense from beginning to end.

Last on my list, there's this 2012 novel from National Book Award Finalist author Chris Lynch. It sounds like a unique twist on family, love, and loyalty, and I'll have to get my hands on a copy.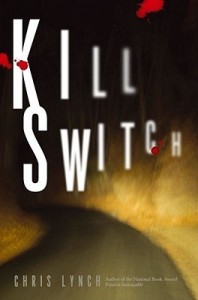 Some things are best left forgotten. A gripping account of espionage and loyalty from National Book Award Finalist Chris Lynch.

All Daniel wants to do is spend one last summer with his grandfather before he moves away for college and his grandfather's dementia pulls them apart. But when his dear old Da starts to let things slip about the job he used to hold—people he's killed, countries he's overthrown—old work "friends" show up to make sure he stays quiet. Was his grandfather really involved in a world of assassinations and coups, or are the stories just delusions of a crumbling mind? On the run from the police (and possibly something worse) before he has time to find out, Daniel may have to sacrifice everything to protect his grandfather from those who would do him harm.

And that's it for this list! What YA Mysteries – old or new – have you read?