Hello everybody, happy Sunday to us all! Let's get down to business, shall we?
Giveaway Winners:
We have two giveaway winners to announce today.
The winner of the Tom Pollock giveaway (The City's Son + ARC of The Glass Republic) is: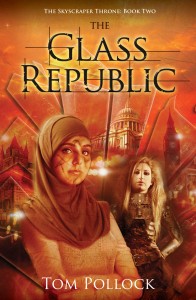 Breanne Tennant
The 5 winners of the What We Saw at Night giveaway is: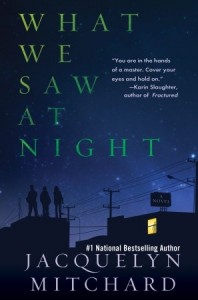 Justine
Shelver506
Bee
Sue Rokos
Mary Preston
Congratulations! You know the drill – send us an email (contact AT thebooksmugglers DOT com) with your snail mail address, and we'll get your winnings out to you as soon as possible!
Assorted News: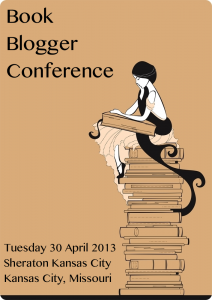 Sarah from Smart Bitches and Jane from Dear Author are collaborating to organize a one-day conference for book bloggers, on Tuesday 30 April, the day before RT 2013 begins.
Here's the full profile of the one-day conference from the RT site:
OPEN TO BLOGGERS & REVIEWERS ONLY
Book bloggers from around the country are invited to a day-long symposium to discuss issues affecting our community, from reviews to interaction with authors and publishers to maximizing software and time management and other topics of interest to the book blogging and reviewing community. Organized by Sarah Wendell (Smart Bitches, Trashy Books) and Jane Litte (Dear Author).
If you are interested in attending you can help out with suggestions on topics, etc by filling out this form.
Although we'd love to go, we won't be able to make it this year but we can't wait to see/hear how it goes – and how it compares to the BEA Book Bloggers Con.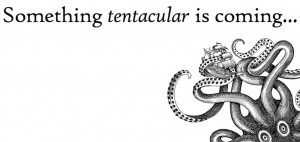 The Kitschies' Shortlists has been revealed!
The Kitschies is the prize for "novels containing elements of the speculative and fantastic" have revealed their shortlists for the most "progressive, intelligent and entertaining" books of 2012.
This year's shortlisted books are narrowed down from 211 submissions and are:
The Red Tentacle (Novel):
-Jesse Bullington, The Folly of the World (Orbit)
-Nick Harkaway, Angelmaker (William Heinemann)
-Frances Hardinge, A Face Like Glass (Macmillan Children's)
-Adam Roberts, Jack Glass (Gollancz)
-Julie Zeh (translated by Sally-Ann Spencer), The Method (Harvill Secker)
The Golden Tentacle (Debut):
-Madeline Ashby, vN (Angry Robot)
-Jenni Fagan, The Panopticon (William Heinemann)
-Rachel Hartman, Seraphina (Doubleday)
-Karen Lord, Redemption in Indigo (Jo Fletcher Books)
-Tom Pollock, The City's Son (Jo Fletcher Books)
From the press release: The winners will be announced in a ceremony at the Free Word Centre on 26 February. Winners will receive a total of £2,000 in prize money, as well as one of the prize's iconic Tentacle trophies and bottles of The Kraken Rum.
The prize, sponsored by The Kraken Rum, is now in its fourth year, with previous winners including Lauren Beukes, China Miéville, Donald Westlake and Patrick Ness.
This Week on The Book Smugglers::
Ana kick-starts the week with a review of Middle Grade novel Indigo's Star by Hilary McKay, second in the Casson Family series. Will it be as good as Saffy's Angel? (spoiler: YES).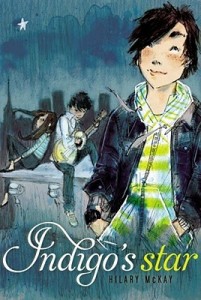 On Tuesday, Thea reviews Cinders and Sapphires by Leila Rasheed and we later post our chat with the author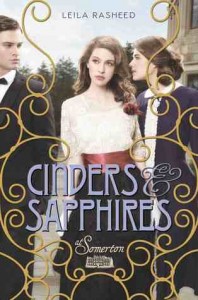 On Wednesday, Thea is back with her review of Doomed by Tracy Deebs, followed by a guest post from the author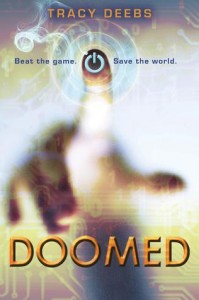 Then on Thursday, Ana reviews Stray by Andrea K Host, first in the Touchstone Trilogy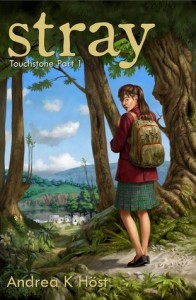 Finally on Friday we close the week with two joint reviews of highly anticipated books of 2013. First up here, The Best of All Possible World by Karen Lord. Then over at Kirkus, we talk The Six-Gun Tarot by R.S. Belcher
And that's it from us today. See you around and as usual we remain…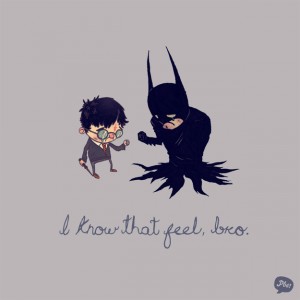 Pop Culture Icons Feel Each Other's Pain by Chris Gerringer (via The Mary Sue)
~ Your Friendly Neighborhood Book Smugglers