"On The Smugglers' Radar" is a feature for books that have caught our eye: books we have heard of via other bloggers, directly from publishers, and/or from our regular incursions into the Amazon jungle. Thus, the Smugglers' Radar was born. Because we want far more books than we can possibly buy or review (what else is new?), we thought we would make the Smugglers' Radar into a weekly feature – so YOU can tell us which books you have on your radar as well!
On Ana's Radar:
I was doing my rounds on Amazon and Goodreads looking for upcoming books and came across this awesome-looking short stories collection from Adam Roberts, an author I keep meaning to try one day. I shall start with this one.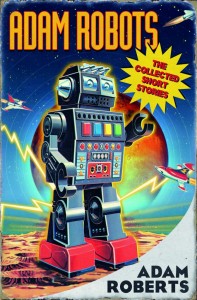 Gathered together for the first time from a major publisher are the short stories of Adam Roberts. Unique twisted visions from the edges and the centre of the SF genres. Stories that carry Adam Roberts' trademark elegance of style and restless enquiry of the genre he loves so much. Acclaimed stories, some that have appeared in magazines, some in anthologies, some appearing for the first time. Stories to make you think, to make you laugh, to make you wonder, to make you uneasy. Stories that ask questions, stories that sow mysteries. But always stories that entertain.

I saw great potential in Dawn Metcalf's Luminous and I think I will be giving her next novel a try…plus, it does sound surreally interesting…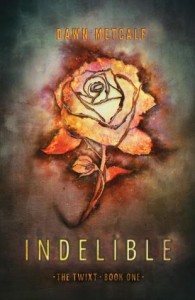 Joy doesn't know who "Ink" is, but she suspects it might be the guy who tried to stab her in the eye. Ever since that night at the club, Joy keeps finding cryptic notes, messages, and threats for Ink. Trying to disentangle herself from this bizarre case of mistaken identity, Joy discovers the truth about the mysterious Indelible Ink and other members of the Twixt, unexpectedly pitting them both against a world of monsters, illusion, immortal honor and revenge, and a scheme to end the Age of Man.

The Wizard of Dark Street is a book I kept wanting to read last year but never got around to. Now that the sequel will come out soon, could be a good time to try this series?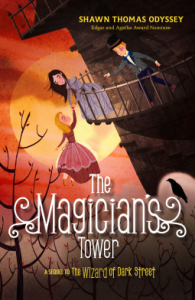 ***Sequel to the Agatha and Edgar nominated THE WIZARD OF DARK STREET***
Despite her extraordinary magical abilities and sleuthing skills, Oona Crate's detective agency has failed to take off. But a new challenge captures her attention—The Magician's Tower Contest.

Held every five years, no one has ever completed the array of dangerous tasks (such as racing on flying carpets or defeating a horde of angry apes). As the competition commences, a case emerges. A rare punchbowl—one with unparalleled magical powers—has disappeared from the carnival surrounding the Magician's Tower. If Oona can find the culprit, she could use the bowl to answer her question about her mother's and sister's tragic deaths so many years ago—was she really at fault?

Full of magic, mystery, and fun, THE MAGICIAN'S TOWER continues the wonderful adventures of Oona Crate.

AAAAAA The Obsidian Blade was one of my fave books last year and OMG I CAN'T WAIT FOR THE SEQUEL!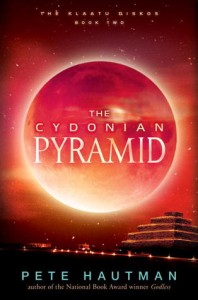 The much-anticipated sequel to The Obsidian Blade transports readers to the terrifying and thrilling world of Lah Lia, the enigmatic girl who changed Tucker Feye's life.

More than half a millennium in the future, in the shadow of the looming Cydonian Pyramid, a pampered girl named Lah Lia has been raised for one purpose: to be sacrificed through one of the mysterious diskos that hover over the pyramid's top. But just as she is about to be killed, a strange boy appears from the diskos, providing a cover of chaos that allows her to escape and launching her on a time-spinning journey in which her fate is irreversibly linked to his. In this second volume of the Klaatu Diskos trilogy, Tucker Feye and Lah Lia each hurtle through time, relating their stories in alternating viewpoints that converge at crucial moments. Fans of the first adventure will be intrigued by the chance to see the world through Lah Lia's eyes — no matter how disturbing the vision might be.

I have enjoyed Kendare Blake's Anna Dressed in Blood books a great deal and am very interested about her new series about Greek Gods.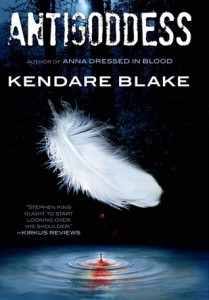 Old Gods never die…

Or so Athena thought. But then the feathers started sprouting beneath her skin, invading her lungs like a strange cancer, and Hermes showed up with a fever eating away his flesh. So much for living a quiet eternity in perpetual health.

Desperately seeking the cause of their slow, miserable deaths, Athena and Hermes travel the world, gathering allies and discovering enemies both new and old. Their search leads them to Cassandra—an ordinary girl who was once an extraordinary prophetess, protected and loved by a god.

These days, Cassandra doesn't involve herself in the business of gods—in fact, she doesn't even know they exist. But she could be the key in a war that is only just beginning.

Because Hera, the queen of the gods, has aligned herself with other of the ancient Olympians, who are killing off rivals in an attempt to prolong their own lives. But these anti-gods have become corrupted in their desperation to survive, horrific caricatures of their former glory. Athena will need every advantage she can get, because immortals don't just flicker out.

Every one of them dies in their own way. Some choke on feathers. Others become monsters. All of them rage against their last breath.

The Goddess War is about to begin.

On Thea's Radar:
I'm excited for this UK published dystopia, which has been receiving praise – plus I'm kind of a sucker for protagonist's world turned upside down novels.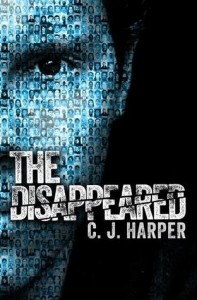 In a future where children are segregated into institutions that range from comfortable "Learning Communities" to prison-like "Local Academies", seventeen-year-old Jackson is an academic high flyer, living in a top Learning Community and destined for a position in the Leadership. But when he is sent with his best friend Wilson to deliver a package to a factory block, the two boys are attacked, leaving Jackson badly beaten and Wilson dead.

Confused and upset, Jackson returns to his Learning Community only to be dismissed by his teachers who claim not to know him. Sent to an Academy, an institute set up to train factory workers, Jackson finds himself immersed in a world that couldn't be further removed than the comfortable life he's used to; a harsh, violent, semi-articulate society where the students have created their own hierarchy based on fighting ability.

Using his wits to survive, Jackson starts to realise that his whole life has been based on half-truths. And in order to survive he needs to expose the lies that surround the Academy and find out the truth about who he really is. As he builds alliances and begins to educate those closest to him, a plan for rebellion and escape gradually comes into shape…

Fast-paced, page-turning, moving, yet with a streak of dark humour, The Disappeared is a very British dystopia, with shades of Orwell and Huxley.

Tangent warning: I recently got this book in the mail, which came with an odd (but fun) press kit – including a tiny pair of handcuffs. I also have a kitten (who likes to play with little things, as kittens do) and a boyfriend (who I live with). One day, the boyfriend gets home from work before me, and finds a kitten-sized pair of handcuffs on the ground and proceeded to call me freaking out that the kitty police (his words: "kitty five-0") tried to get Rambo (our kitten), but she gave them the slip.
I warned you it was a tangent. ANYWAYS. This book looks fun and potentially thought-provoking, kitschy title aside.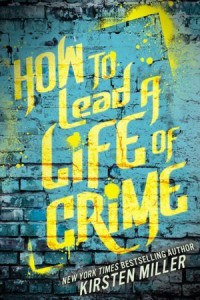 A meth dealer. A prostitute. A serial killer.

Anywhere else, they'd be vermin. At the Mandel Academy, they're called prodigies. The most exclusive school in New York City has been training young criminals for over a century. Only the most ruthless students are allowed to graduate. The rest disappear.

Flick, a teenage pickpocket, has risen to the top of his class. But then Mandel recruits a fierce new competitor who also happens to be Flick's old flame. They've been told only one of them will make it out of the Mandel Academy. Will they find a way to save each other—or will the school destroy them both?

I know I've posted about this teaser cover before, but now there's description! YAY! NEW RICK YANCEY!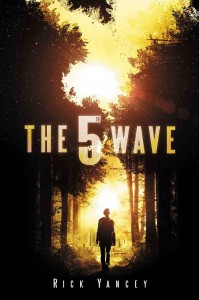 The Passage meets Ender's Game in an epic new series from award-winning author Rick Yancey.

After the 1st wave, only darkness remains. After the 2nd, only the lucky escape. And after the 3rd, only the unlucky survive. After the 4th wave, only one rule applies: trust no one.

Now, it's the dawn of the 5th wave, and on a lonely stretch of highway, Cassie runs from Them. The beings who only look human, who roam the countryside killing anyone they see. Who have scattered Earth's last survivors. To stay alone is to stay alive, Cassie believes, until she meets Evan Walker. Beguiling and mysterious, Evan Walker may be Cassie's only hope for rescuing her brother–or even saving herself. But Cassie must choose: between trust and despair, between defiance and surrender, between life and death. To give up or to get up.

I'm also very excited for Richelle Mead's new adult fantasy series, the Age of X: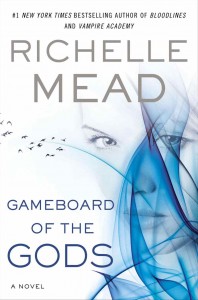 Richelle Mead, the #1 New York Times, USA Today, and Wall Street Journal bestselling author of the Vampire Academy and Bloodlines YA series—whose books have sold more than one million copies in hardcover—debuts on the Dutton list with Gameboard of the Gods, the first novel in her Age of X series.

In a futuristic world nearly destroyed by religious extremists, Justin March lives in exile after failing in his job as an investigator of religious groups and supernatural claims. But Justin is given a second chance when Mae Koskinen comes to bring him back to the Republic of United North America (RUNA). Raised in an aristocratic caste, Mae is now a member of the military's most elite and terrifying tier, a soldier with enhanced reflexes and skills.

When Justin and Mae are assigned to work together to solve a string of ritualistic murders, they soon realize that their discoveries have exposed them to terrible danger. As their investigation races forward, unknown enemies and powers greater than they can imagine are gathering in the shadows, ready to reclaim the world in which humans are merely game pieces on their board.

Gameboard of the Gods, the first installment of Richelle Mead's Age of X series, will have all the elements that have made her YA Vampire Academy and Bloodlines series such megasuccesses: sexy, irresistible characters; romantic and mythological intrigue; and relentless action and suspense.

Then, there's the fourth and final book in Jesse Petersen's Eat, Slay, Love series – this one self-published. (I'm not a fan of the cover, but I am very excited to finish up Sarah and Dave's story!)
Once a zombie, always a zombie?

Dave and Sarah are pretty happy in the Middle-of-Nowhere, Montana. They've done their part in saving the world (kind of) and now they're settling in for a long life of killing straggler zombies. Well, they think that's what they're doing until a helicopter lands on their front lawn with old friends Nicole Nessing and Robbie "The Kid" on board. They propose a dangerous plan: Dave and Sarah must return to Seattle and use Dave's Superpowers to help with the final stages of a formula that will not only wipe out most of the zombies, but innocluate humans against the virus.

Going back to Seattle was never in the plan. Especially since Sarah has a few secrets of her own that could change her marriage, increase the danger they're facing and even alter the future they're so desperately trying to save.

Robin Wasserman has a new book coming out – I read and loved the first book in her Skinned series (which reminds me that I really must finish that series), and vow to read more of her books in the future. This one sounds made of horror novel awesome.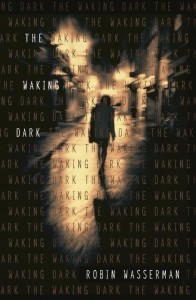 They called it the killing day. Twelve people dead, all in the space of a few hours. Five murderers: neighbors, relatives, friends. All of them so normal. All of them seemingly harmless. All of them now dead by their own hand…except one. And that one has no answers to offer the shattered town. She doesn't even know why she killed-or whether she'll do it again.

Something is waking in the sleepy town of Oleander's, Kansas-something dark and hungry that lives in the flat earth and the open sky, in the vengeful hearts of upstanding citizens. As the town begins its descent into blood and madness, five survivors of the killing day are the only ones who can stop Oleander from destroying itself. Jule, the outsider at war with the world; West, the golden boy at war with himself; Daniel, desperate for a different life; Cass, who's not sure she deserves a life at all; and Ellie, who believes in sacrifice, fate, and in evil. Ellie, who always goes too far. They have nothing in common. They have nothing left to lose. And they have no way out. Which means they have no choice but to stand and fight, to face the darkness in their town-and in themselves.

And that's it from us! What books do you have on YOUR radar?