Hello everyone! Happy Sunday, and welcome to the second full week of Smugglivus!
We hope you have enjoyed the posts so far and here is what we have lined up for week 2:
This Week on The Book Smugglers:
Later today, Amanda from Dead White Guys will be over with a Best of 2012, Haiku style.
On Monday, we give the floor to Sarwat Chadda, kick-ass YA author extraordinaire, followed by the lovely Heidi of Bunbury in the Stacks.
On Tuesday, Martha Wells, another Smuggler-fave author, has her turn to talk about her favourites of 2012 then Jared and Anne of Pornokitsch follow with their own picks
On Wednesday, our guest blogger of the day is Amy of My Friend Amy. Our guest author is Sarah Beth Durst with a pretty nifty list of 2012 faves.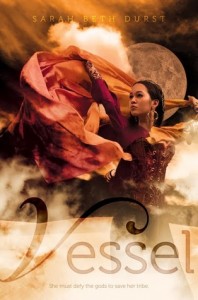 Thursday, it's Jim Hines' turn to stop over with his own thoughts on the Best of 2012. Followed by another cool author whose books we luuurve: Karen Healey.
We have a very busy Friday as Liz B of A Chair, A Fireplace & A Tea Cozy over at School Library Journal drops by to say hi, followed by the lovely Brit author Tom Pollock (whose debut we loved this year). We end the day with a joint review of Iron Hearted Violet by Kelly Barnhill. And over at Kirkus, Thea reviews The Testament of Jessie Lamb by Jane Rogers
FINALLY (phew), we close the week on Saturday with guest blogger Janice of Janicu's Book Blog and guest author Claire Legrand as they talk over their own favourites of 2012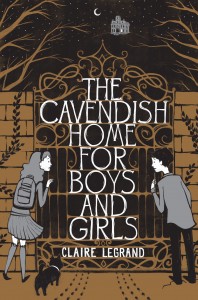 It's going to be another hectic week here at Casa de Smugglers – hope you enjoy!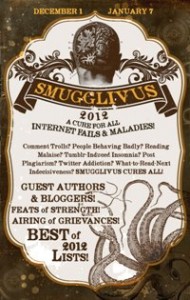 ~ Your Friendly Neighborhood Book Smugglers