"On The Smugglers' Radar" is a new feature for books that have caught our eye: books we heard of via other bloggers, directly from publishers, and/or from our regular incursions into the Amazon jungle. Thus, the Smugglers' Radar was born. Because we want far more books than we can possibly buy or review (what else is new?), we thought we would make the Smugglers' Radar into a weekly feature – so YOU can tell us which books you have on your radar as well!
On Ana's Radar:
I never read Mercedes Lackey before (I KNOW, right?) but I always see her books around and I love the look of them. Like for example, the cover of her new novel coming out in June, Unnatural Issue. Doesn't it look great? It is though, book 7 in a series – does anybody know if can I read these as stand alone?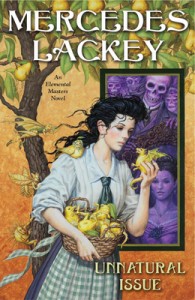 A brand-new Elemental Masters novel from the national bestselling author Mercedes Lackey.

Richard Whitestone is an Elemental Earth Master. Blaming himself for the death of his beloved wife in childbirth, he has sworn never to set eyes on his daughter, Suzanne. But when he finally sees her, a dark plan takes shape in his twisted mind-to use his daughter's body to bring back the spirit of his long-dead wife.

Meg Rosoff, writer of the excellent How I Live Now has a new book coming out in August and I love the sound of it.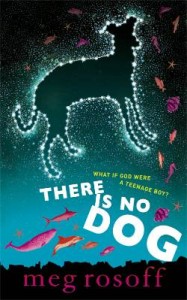 What if God were a feckless teenage boy named Bob?

'You can't leave Bob to run the planet on his own.'

'He is God.'

'He's not much of a God.'

In the beginning, Bob created the heaven and the earth and the beasts of the field and the creatures of the sea, and twenty-five million other species (including lots of fanciable girls).

But mostly he prefers eating junk food and leaving his dirty clothes in a mouldering heap at the side of his bed.

When Bob plays with mortals, millions die. And every time he falls in love, earth erupts in natural disasters. So humankind is going to be very sorry indeed he ever ran into a beautiful, completely irresistible girl called Lucy. . .

And DEAR LORD OF THE AWESOME COVERS: The Space Between has one of the most awesome covers I've seen lately. Not to mention that any book that features Lucifer and Lilith is a sure thing for me to read – I love the potential for good x evil discussions in this.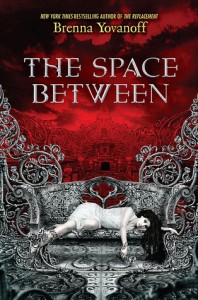 Everything burns in Pandemonium

Everything is made of steel, even the flowers. How can you love anything in a place like this?

Daphne is the half-demon, half-fallen angel daughter of Lucifer and Lilith. Life for her is an endless expanse of time, until her brother Obie is kidnapped—and Daphne realizes she may be partially responsible. Determined to find him, Daphne travels from her home in Pandemonium to the vast streets of Earth, where everything is colder and more terrifying. With the help of the human boy she believes was the last person to see her brother alive, Daphne glimpses into his dreams, discovering clues to Obie's whereabouts. As she delves deeper into her demonic powers, she must navigate the jealousies and alliances of the violent archangels who stand in her way. But she also discovers, unexpectedly, what it means to love and be human in a world where human is the hardest thing to be.

This second novel by rising star Brenna Yovanoff is a story of identity, discovery, and a troubled love between two people struggling to find their place both in our world and theirs.

And speaking of awesome covers. I REALLY want to read this new YA series by Marianne de Pierres. The first book, Burn Bright just came out and they already released the cover for the second book (out in November in Australia):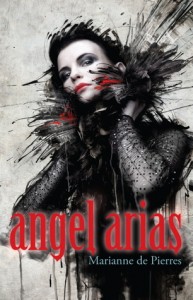 And I really like the sound of this GLBT story as well: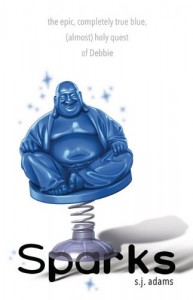 Since sixth grade, Debbie Woodlawn has nursed a secret, heart-searing crush for her best friend, Lisa. Side by side, they watched countless 80s sit-coms and took vows of premarital chastity. But Debbie's never really been a fan of Full House or abstinence rallies, and all those years of pretending go down the drain when Lisa hooks up with the most boring guy at school. This earth-shattering event provokes Debbie to do the unthinkable: confess her love to Lisa.

But first, Debbie embarks on a holy quest guided by the two founding—and only—members of a wacky, made-up faith called the Church of Blue. Their fast-paced, hilarious adventure leads to nudity in a church coat closet, an unexpected kiss in a cemetery, and eye-opening revelations about someone Debbie's been ignoring far too long—herself.

On Thea's Radar:
LOTS of awesome looking books coming out soon this month! First up, the long awaited sequel to one of my personal favorite steampunk novels, by Tim Akers: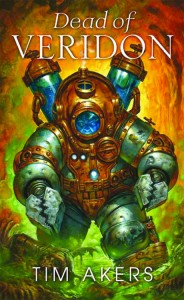 Trouble finds Jacob Burn. Kicked out of his house, out of his comfortable life, out of everything that is familiar, even turned away from his circle of criminal friends and interesting enemies. Two years after he saved an ungrateful city from a mad angel, thwarting the plans of every powerful faction in Veridon, Jacob is still trying to pull his life together. And still trouble finds him.

A bad job goes worse, and soon old enemies present themselves as allies, and former friends set themselves against Jacob as he tries to put the dead to rest and the living to justice. Everything gets more difficult when he's appointed by the Council to investigate the rise of the cog-dead, while some hold him personally accountable, and others in the city work to use the chaos to their advantage.

Back in 2009, I read and LOVED Peadar O Guilin's novel, The Inferior. Now, FINALLY, book 2 is coming. I have been waiting for this baby for years. *throws fistpump of joy*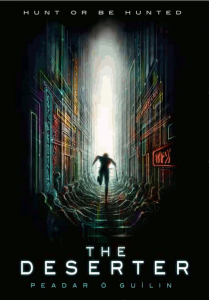 The humans are weak and vulnerable. Soon the beasts that share their stone-age world will kill and eat them. To save his tribe, Stopmouth must make his way to the Roof, the mysterious hi-tech world above the surface.

But the Roof has its own problems. The nano technology that controls everything from the environment to the human body is collapsing. A virus has already destroyed the Upstairs, sending millions of refugees to seek shelter below. And now a rebellion against the Commission, organized by the fanatical Religious, is about to break.

Hunted by the Commission's Elite Agents through the overcrowded, decaying city of the future, Stopmouth must succeed in a hunt of his own: to find the secret power hidden in the Roof's computerized brain, and return to his people before it is too late.

Peadar Ó Guilín has followed his extraordinary debut The Inferior with an equally original and pulse-racing sequel in which human primitivism collides with futuristic technology.

May 2011 is like the month of authors that you haven't seen in ages returning to write crazy awesome stuff – because next up is freakin' Robert McCammon (yes, of Swan Song, THAT Robert McCammon) and his first contemporary novel in years!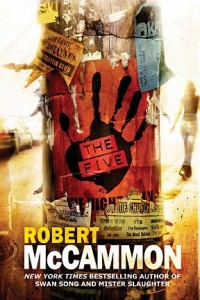 Subterranean Press is proud to present Robert McCammon's first contemporary novel in nearly two decades, a tale of the hunt and unlikely survival, of the life and soul, set against a supernatural backbeat. Robert McCammon, author of the popular Matthew Corbett historical thrillers (Speaks the Nightbird, Mister Slaughter), now gives us something new and completely unexpected: The Five, a contemporary novel as vivid, timely, and compelling as anything he has written to date.

The Five tells the story of an eponymous rock band struggling to survive on the margins of the music business. As they move through the American Southwest on what might be their final tour together, the band members come to the attention of a damaged Iraq war veteran, and their lives are changed forever.

The narrative that follows is a riveting account of violence, terror, and pursuit set against a credible, immensely detailed rock and roll backdrop. It is also a moving meditation on loyalty and friendship, on the nature and importance of families those we are born into and those we create for ourselves and on the redemptive power of the creative spirit. Written with wit, elegance, and passionate conviction, The Five lays claim to new imaginative territory, and reaffirms McCammon's position as one of the finest, most unpredictable storytellers of our time.

I'm in a horror kind of mood – this title looks like genre tropey fun. And kudos because it mentions not only the Arctic Circle, but also classic "something's wrong in the woods" and "oh look a random decrepit mansion in the middle of nowhere! Let's go inside!" settings. Who doesn't like a good horror story every now and then?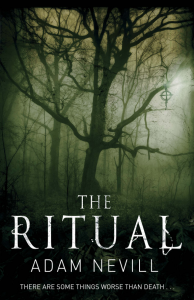 It was the dead thing they found hanging from a tree that changed the trip beyond recognition.

When four old University friends set off into the Scandinavian wilderness of the Arctic Circle, they aim to briefly escape the problems of their lives and reconnect. But when Luke, the only man still single and living a precarious existence, finds he has little left in common with his well-heeled friends, tensions rise.

A shortcut meant to ease their hike turns into a nightmare scenario that could cost them their lives. Lost, hungry, and surrounded by forest untouched for millennia, things couldn't possibly get any worse.

But then they stumble across an old habitation. Ancient artefacts decorate the walls and there are bones scattered upon the floors. The residue of old rites for something that still exists in the forest. Something responsible for the bestial presence that follows their every step. And as the four friends stagger in the direction of salvation, they learn that death doesn't come easy among these ancient trees . . .

And that's it from us! What books do you have on YOUR radar?