"On The Smugglers' Radar" is a feature for books that have caught our eye: books we have heard of via other bloggers, directly from publishers, and/or from our regular incursions into the Amazon jungle. Thus, the Smugglers' Radar was born. Because we want far more books than we can possibly buy or review (what else is new?), we thought we would make the Smugglers' Radar into a weekly feature – so YOU can tell us which books you have on your radar as well!
On Ana's Radar:
Sarwat Chadda's next Ash Mistry book has a cover. No blurb just yet but the author promises: "it'll be MORE badass, MORE exciting, MORE violent than the first book." Given how much the first book was totally badass already, I simply can not wait for this.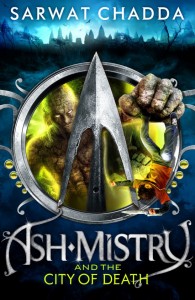 I was browsing this Hidden_Gems_YA_Fantasy_Novels list on Goodreads and came across this title by Meredith Ann Pierce that looks FAB: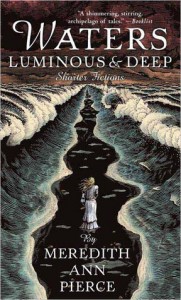 Meredith Ann Pierce's acclaimed novels are the proof of a remarkable imagination. Here is more proof–eight shorter works of fiction, each with a strong heroine, a tangibly imagined world, and unforgettable imagery. Included here are the text to her only picture book, "Where the Wild Geese Go"; the tale that showed a teenaged Meredith that she was, indeed, a writer ("In Quest of the Icerose"); and a powerful novella originally commissioned by SFWA Grandmaster Andre Norton ("Rampion"). "Waters Luminous and Deep encapsulates the evolution of one writer's unmistakable style, and has all of the power of her longer work.

A very striking cover + an interesting blurb, full of potential = Ana wants.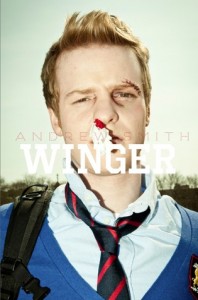 Fourteen-year-old Ryan Dean West may be the smartest 11th grader in school, but there are some things he just doesn't get. He's convinced that the woman living downstairs is a witch — out to destroy his life; believes the girl he's in love with only sees him as some kind of pet; and wonders why his best friend — the only voice of reason in Ryan Dean's life — likes other boys more than girls. A funny, sometimes dark, part-graphic YA novel about fitting in, and the consequences that can occur when big deals are made over small differences.

I tend to love novel coming from Margaret K. McElderry Books and I love the look and sound (Eleven-year-old Renzo must teach himself to blow glass with the help of a girl who has a mysterious connection to her falcon.) of this one: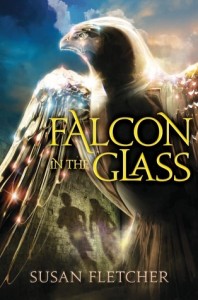 And please can I have this book NOW?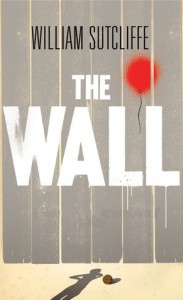 Joshua lives with his mother and step-father in Amarias, an isolated town, where all the houses are brand new. Amarias is surrounded by a high wall, guarded by soldiers, which can only be crossed through a heavily fortified checkpoint. Joshua has been taught that the Wall is the only thing keeping his people safe from a brutal and unforgiving enemy. One day, Joshua stumbles across a tunnel that leads underneath the Wall. The chance to catch a glimpse of life on the other side of The Wall is too tempting to resist. He's heard plenty of stories about the other side, but nothing has prepared him for what he finds . . .Set in a tense reality closely mirroring Israel's West bank, this deeply affecting parable of a boy who undertakes a short journey to another world lingers long after completion.

On Thea's Radar:
First up on my radar, the sequel to RJ Anderson's amazing Ultraviolet! I had NO idea there was a sequel coming. It's a holiday miracle!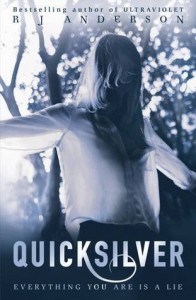 Back in her hometown, Tori Beaugrand had everything a teenaged girl could want—popularity, money, beauty. But she also had a secret. A secret that could change her life in an instant, or destroy it.

Now she's left everything from her old life behind, including her real name and Alison, the one friend who truly understood her. She can't escape who and what she is. But if she wants to have anything like a normal life, she has to blend in and hide her unusual… talents.

Plans change when the enigmatic Sebastian Faraday reappears and gives Tori some bad news: she hasn't escaped her past. In fact, she's attracted new interest in the form of an obsessed ex-cop turned investigator for a genetics lab.

She has one last shot at getting her enemies off her trail and winning the security and independence she's always longed for. But saving herself will take every ounce of Tori's incredible electronics and engineering skills—and even then, she may need to sacrifice more than she could possibly imagine if she wants to be free.

Then, there's the upcoming second book in Lissa Price's Starters series. I liked Starters, even with its crazy ridiculousness – it is, as Ana and I like to say, a popcorn/potato chip kind of book.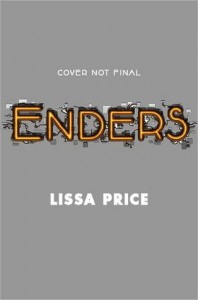 With the Prime Destinations body bank destroyed, Callie no longer has to rent herself out to creepy Enders. But Enders can still get inside her mind and make her do things she doesn't want to do. Like hurt someone she loves. Having the chip removed could save Callie's life – but it could also silence the voice in her head that might belong to her father. Callie has flashes of her ex-renter Helena's memories, too …and the Old Man is back, filling her with fear. Who is real and who is masquerading in a teen body? This is the thrilling sequel to "Starters".

Ten, there is this upcoming book from Ilsa J. Bick, whose work I have thoroughly enjoyed. Which reminds me that I need to read Shadows soon. Need. More. Time.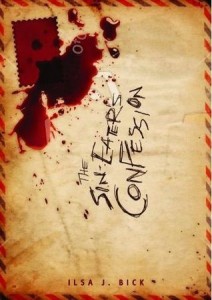 People in Merit, Wisconsin, always said Jimmy was . . . you know. But people said all sorts of stupid stuff. Nobody really knew anything. Nobody really knew Jimmy.

I guess you could say I knew Jimmy as well as anyone (which was not very well). I knew what scared him. And I knew he had dreams—even if I didn't understand them. Even if he nearly ruined my life to pursue them.

Jimmy's dead now, and I definitely know that better than anyone. I know about blood and bone and how bodies decompose. I know about shadows and stones and hatchets. I know what a last cry for help sounds like. I know what blood looks like on my own hands.

What I don't know is if I can trust my own eyes. I don't know who threw the stone. Who swung the hatchet? Who are the shadows? What do the living owe the dead?

Ok, this is a short novella, technically, but WHO CARES. It is Brandon Sanderson and it has a wicked awesome cover. See? I love you, Subterranean Press.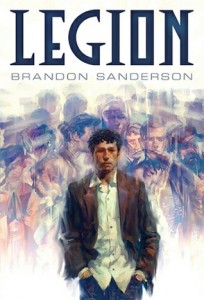 Brandon Sanderson is one of the most significant fantasists to enter the field in a good many years. His ambitious, multi-volume epics (Mistborn, The Stormlight Archive) and his stellar continuation of Robert Jordan's Wheel of Time series have earned both critical acclaim and a substantial popular following. In Legion, a distinctly contemporary novella filled with suspense, humor, and an endless flow of invention, Sanderson reveals a startling new facet of his singular narrative talent.

Stephen Leeds, AKA "Legion," is a man whose unique mental condition allows him to generate a multitude of personae: hallucinatory entities with a wide variety of personal characteristics and a vast array of highly specialized skills. As the story begins, Leeds and his "aspects" are drawn into the search for the missing Balubal Razon, inventor of a camera whose astonishing properties could alter our understanding of human history and change the very structure of society. The action ranges from the familiar environs of America to the ancient, divided city of Jerusalem. Along the way, Sanderson touches on a formidable assortment of complex questions: the nature of time, the mysteries of the human mind, the potential uses of technology, and the volatile connection between politics and faith.

Resonant, intelligent, and thoroughly absorbing, Legion is a provocative entertainment from a writer of great originality and seemingly limitless gifts.

This next book author pairing seems a little odd to me – but I'm in. Andrea Cremer is an author I've been meaning to try and David Levithan is, well, DAVID LEVITHAN. The premise sounds like a nice twist on the usual paranormal fare – so IN.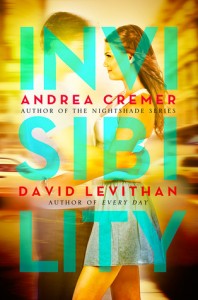 Stephen has been invisible for practically his whole life — because of a curse his grandfather, a powerful cursecaster, bestowed on Stephen's mother before Stephen was born. So when Elizabeth moves to Stephen's NYC apartment building from Minnesota, no one is more surprised than he is that she can see him. A budding romance ensues, and when Stephen confides in Elizabeth about his predicament, the two of them decide to dive headfirst into the secret world of cursecasters and spellseekers to figure out a way to break the curse. But things don't go as planned, especially when Stephen's grandfather arrives in town, taking his anger out on everyone he sees. In the end, Elizabeth and Stephen must decide how big of a sacrifice they're willing to make for Stephen to become visible — because the answer could mean the difference between life and death. At least for Elizabeth.

I recently saw Margaret Stohl speak at NYCC and was…well, lets say I disagreed with some of her views regarding YA literature (amongst other things). That said, this next book sounds interesting, so I'm debating whether or not to give this a try.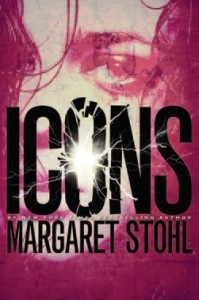 Your heart beats only with their permission.

Everything changed on The Day. The day the windows shattered. The day the power stopped. The day Dol's family dropped dead. The day Earth lost a war it didn't know it was fighting.

Since then, Dol has lived a simple life in the countryside — safe from the shadow of the Icon and its terrifying power. Hiding from the one truth she can't avoid.

She's different. She survived. Why?

When Dol and her best friend, Ro, are captured and taken to the Embassy, off the coast of the sprawling metropolis once known as the City of Angels, they find only more questions. While Ro and fellow hostage Tima rage against their captors, Dol finds herself drawn to Lucas, the Ambassador's privileged son. But the four teens are more alike than they might think, and the timing of their meeting isn't a coincidence. It's a conspiracy.

Within the Icon's reach, Dol, Ro, Tima, and Lucas discover that their uncontrollable emotions — which they've always thought to be their greatest weaknesses — may actually be their greatest strengths.

Bestselling author Margaret Stohl delivers the first book in a heart-pounding series set in a haunting new world where four teens must piece together the mysteries of their pasts — in order to save the future.

Is Invisibility a New Thing? There's also this forthcoming title starring an invisible protagonist (I can't tell if the invisibility is actual or more of a metaphor):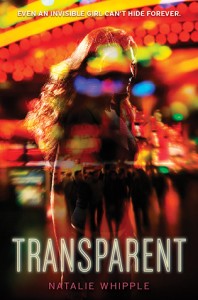 X-Men meets The Godfather; in which an invisible girl has to stop her dad—an infamous crime lord—from ruining her life.

On the run from her mind-controlling father, the infamously invisible Fiona McClean hides in a small town, hoping to finally rid herself of the crime world she has always known. But playing at "normal life" with a mother she hates, a brother she can't trust, and a boy she can't stand proves more difficult than she ever imagined. Soon her father is hot on her heels, and it's up to Fiona to protect not only her family, but the friends who've taught her that life doesn't have to be as lonely and cruel as she thought.

Finally, there's this upcoming thriller with a very pretty cover *is shallow*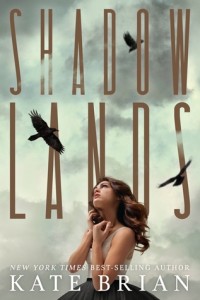 Rory Miller had one chance to fight back and she took it. Rory survived… and the serial killer who attacked her escaped. Now that the infamous Steven Nell is on the loose, Rory must enter the witness protection with her father and sister, Darcy, leaving their friends and family without so much as a goodbye.

Starting over in a new town with only each other is unimaginable for Rory and Darcy. They were inseparable as children, but now they can barely stand each other. As the sisters settle in to Juniper Landing, a picturesque vacation island, it seems like their new home may be just the fresh start they need. They fall in with a group of beautiful, carefree teens and spend their days surfing, partying on the beach, and hiking into endless sunsets. But just as they're starting to feel safe again, one of their new friends goes missing. Is it a coincidence? Or is the nightmare beginning all over again?

And that's it from us! What books do you have on YOUR radar?