"Inspirations and Influences" is a series of articles in which we invite authors to write guest posts talking about their…well, Inspirations and Influences. The cool thing is that our guest authors are given free rein so they can go wild and write about anything they want: their new book, series or career as a whole.
Today's guest is Christopher Healy, debut author of the charmingly wonderful middle grade novel The Hero's Guide to Saving Your Kingdom – the untold story of four Prince Charmings (and Cinderella), as they break free of their Prince Charming anonymity and become celebrated heroes that save their kingdoms (sort of).
Please give a warm welcome to Christopher, folks!

The Hero's Guide to Saving Your Kingdom is an extended fairy tale with four Princes Charming as its protagonists, so it should come as no surprise that The Brothers Grimm, Hans Christian Andersen, and Charles Perrault were among my influences when writing the book. But they're far from the only ones. I've always been something of a pop-culture sponge, and so much of what my brain sucks up ends up impacting my writing. Occasionally, I'll throw in conscious references or allusions; other times I only discover upon re-reading my own work that unplanned allusions have leaked onto the page.
Here are just a few of my many influences.
Star Wars.
Not just the original trilogy, but the entire expanded universe. Star Wars is the true never-ending story. Every seemingly inconsequential character can be the protagonist of his own tale somewhere along the way. Someone, for example, wrote a trilogy of novels featuring Bossk, a scaly-skinned bounty hunter seen for approximately two seconds in The Empire Strikes Back.
When writing Hero's Guide, I had that thought in my head. Every character who appears — or who is even mentioned — has an entire backstory in my mind. And as the series continues, who knows? Some of those stories may come out.
There's also one line of dialogue in Hero's Guide that, in its phrasing, is a direct allusion to Star Wars. Anybody spot it?
Winnie-the-Pooh.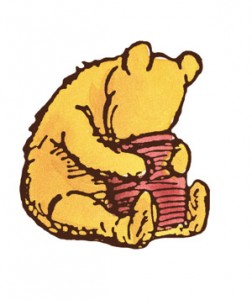 I have been a Pooh fan for most of my life, but it was only as an adult, when reading the stories to my own children, that I think I truly realized what a genius A. A. Milne was. No one has ever been better at doling out gags based around the misspeaking, misunderstanding, or misuse of common words. I will forever hold Pooh's utterance of "crustimony proceedcake" as the funniest mispronunciation in literary history.
The Simpsons.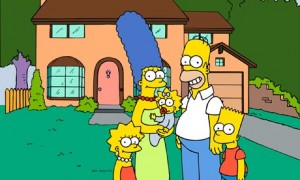 Sure, the humor matches my sensibilities very well, but The Simpsons also influenced me in the way it stocks its world with utterly insane characters. No one is normal. While you always need straight men in comedy, The Simpsons proved that the straight men can have quirks of their own and have their moments in the wacky spotlight. Everyone in Hero's Guide is a little "off" (though some show it far more than others).
Avatar: The Last Airbender.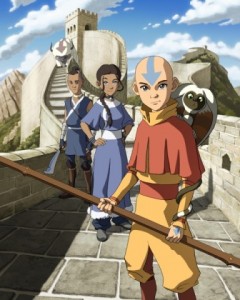 I've watched the full three-season run twice now and still think it's one of the best TV shows ever. It's got masterful storytelling and fantastic characters. Plus, the show is like a master class in how to switch gears between laugh-out-loud, hilarious gags and suspenseful, dramatic, action scenes. If I can manage even a fraction of that deftness in balancing the comedy and the action of Hero's Guide, I will be a happy writer.
Lego Video Games.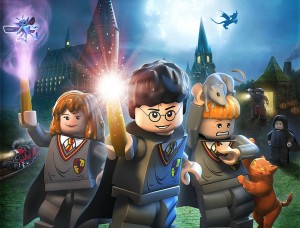 I could say that video games in general have been an influence — I've been reviewing them since the days of the Sega Dreamcast — but the Lego games (Lego Harry Potter, Lego Star Wars, Lego Batman, etc.) are particular favorites of mine and I know for a fact that they've impacted my plotting. In these games, you always control a team of characters, each of which has his or her own special skill. And as you play, you need to switch between characters, choosing the one who will be best suited to getting past a certain obstacle. In concocting some of the princes' battle plans and attack strategies, I used exactly the same type of thinking: Gustav (the strong one) can break down a door, then Frederic (the talker) takes over to trick the enemies inside, and so on. In my wildest fantasies there would someday be a Lego Hero's Guide game.

Christopher Healy spent years reviewing children's books and media online and in print before setting off to write The Hero's Guide to Saving Your Kingdom, his first children's book. He lives with his wife and their two children in New Jersey. You can find him online at www.christopherhealy.com.
For more about The Hero's Guide to Saving Your Kingdom, make sure to check out the remaining stops on the tour here. And, if you're lucky enough to be in one of the book tour cities, you can meet Christopher in person:
Sunday, May 6th – 2:00pm
Words Bookstore
179 Maplewood Ave.
Maplewood, NJ
Monday, May 7th – 7:00pm
Anderson's Bookshop Downers Grove
5112 Main St.
Downers Grove, IL
Tuesday, May 8th – 4:00pm
Magic Tree Bookstore
141 North Oak Park Ave.
Oak Park, IL
Wednesday, May 9th – 7:00pm
Books & Co. at The Greene
4453 Walnut St.
Dayton, OH
Thursday, May 10th – 7:00pm
Little Shop of Stories *Children's Book Week Event with Sarah Pennypacker*
133A East Court Square
Decatur, GA
And, for a little more about The Hero's Guide to Saving Your Kingdom, check out the audio excerpt below.
Finally, make sure to stick around for our review later today!