Hello all, and Happy Sunday once again!
Banned Books Week 2011: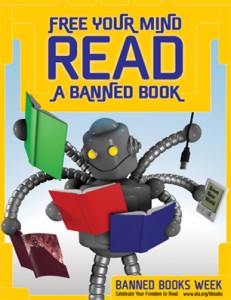 As you may have heard, the last week of September each year represents annual Banned Books Week – a week in which we celebrate our rights to intellectual freedom and free speech. These are the ten most frequently banned and challenged books in 2010:
1. And Tango Makes Three, by Peter Parnell and Justin Richardson
2. The Absolutely True Diary of a Part-Time Indian, by Sherman Alexie
3. Brave New World, by Aldous Huxley
4. Crank, by Ellen Hopkins
5. The Hunger Games, by Suzanne Collins
6. Lush, by Natasha Friend
7. What My Mother Doesn't Know, by Sonya Sones
8. Nickel and Dimed, by Barbara Ehrenreich
9. Revolutionary Voices, edited by Amy Sonnie
10. Twilight, by Stephenie Meyer
We encourage everyone to participate this week by reading a banned/challenged title, follow (or upload your own video) the BBW Virtual Read-Out, and support your intellectual freedom to read!
This Week on The Book Smugglers:
On Monday, Ana is back from her vacation! She reviews Contemporary YA title Unforgettable by Loretta Ellsworth as we host a stop on the book's blog tour (plus, we'll have a giveaway for a signed copy of the novel).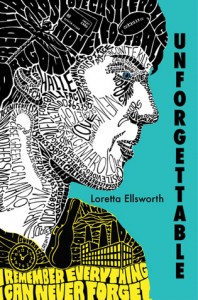 On Tuesday, Ana reviews Goliath, the final book in the awesome Steampunk trilogy by Scott Westerfeld, and we also have a huge giveaway of the entire trilogy – plus the audiobooks narrated by the ineffable Alan Cumming! – so make sure to stick around.
On Wednesday, Thea reviews one of her most highly anticipated books of the year, fantasy novel Cold Fire by Kate Elliott.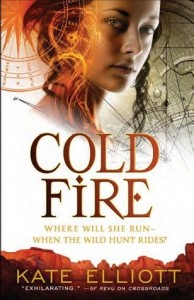 Then on Thursday, Thea reviews Ultraviolet by R.J. Anderson…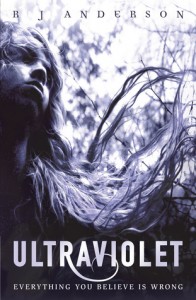 And on Friday, we close out the week we with a joint review of one of our most anticipated reads of 2011, All Men of Genius by Lev A.C. Rosen. Plus, we have the third post from Claudia Gray on the Dark Days blog tour as she talks about her favorite Titanic films.
And that's it from us today! As usual, we remain….
~ Your Friendly Neighborhood Book Smugglers