Hello everyone and welcome to the official Dark Days Blog Tour, a celebration of the upcoming fall lineup of paranormal and supernatural YA titles from Pitch Dark Books at Harper Teen! We have the great honor of hosting Dark Days author Claudia Gray for the next four weeks, as she shares with us some of her favorite films, books, and influences for her her new novel Fateful.
Please give a warm welcome to Claudia Gray!

Claudia Gray's Top Ten Paranormal Movies
1. "The Others" — a ghost story scarier than most. It may seem to move slowly at first, but stay tuned; the twist that's coming will shock you.
2. "The Sixth Sense" — chances are you know this twist already, but to me, the remarkable thing is how beautifully the movie works even when you expect what's coming. I think Toni Collette's character is one of the great moms of cinema.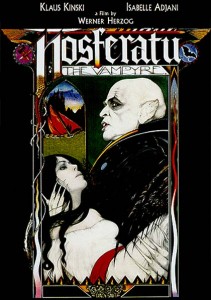 3. "Truly, Madly, Deeply" — a woman has lost her longtime boyfriend and is so devastated by the loss that she can't go on. Then, one day she comes home to find his ghost waiting for her, loving as ever. This is where some paranormal stories would end; it's where "Truly, Madly, Deeply" begins. The final scene is one of the all-time best tearjerkers, for me.
4. "Nosferatu" (Werner Herzog version) — if you ever tire of sexy vampire stories (though how could you?), this is a scary one for you. The silent "Nosferatu" is rightly famous (and Netflix streaming has it with a Gothic soundtrack, worth checking out), but there's something about the Herzog version I find deeply unnerving. The humans are nearly as scary as the vampire.
5. "Ghostbusters" — for the Stay-Puft Marshmallow Man alone.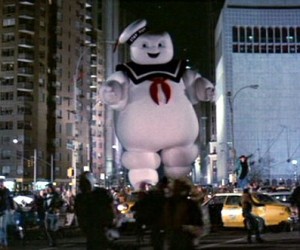 6. "Let The Right One In" — Maybe the scariest vampire of all. The American version ("Let Me In") is also good, but I prefer the original.
7. "Ghost" — OK, maybe the effects at the end are hokey. Maybe Demi Moore's haircut now shrieks 1980s. But I imprinted on Patrick Swayze in this movie in a big way, and the central idea is so simple but so emotional.
8. "Dead Again" — a private investigator tries to help a woman with amnesia discover her past. He never dreams that her past includes him — specifically, their past lives. And the danger that stalked them then may have returned.
9. "Peggy Sue Got Married" – Peggy Sue is a middle-aged divorcee not sure how she's going to get through her high school class reunion. She passes out at the party, then comes to and finds herself back in high school, with a chance to change her life. But does she? Incredibly touching, and an unusual twist on the paranormal genre.
10. "The Shining" — aka, the single movie that ever scared me so badly I had to stop watching. SO MESSED UP.

About the Book: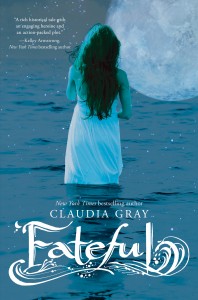 Eighteen-year-old maid Tess Davies is determined to escape the wealthy, troubled family she serves. It's 1912, and Tess has been trapped in the employ of the Lisles for years, amid painful memories and twisted secrets. But now the Lisle family is headed to America, with Tess in tow. Once the ship they're sailing on—the RMS Titanic—reaches its destination, Tess plans to strike out and create a new life for herself.

Her single-minded focus shatters when she meets Alec, a handsome first-class passenger who captivates her instantly. But Alec has secrets of his own. He's in a hurry to leave Europe, and whispers aboard the ship say it's because of the tragic end of his last affair with the French actress who died so gruesomely and so mysteriously. . . .

Soon Tess will learn just how dark Alec's past truly is. The danger they face is no ordinary enemy: werewolves exist and are stalking him — and now her, too. Her growing love for Alec will put Tess in mortal peril, and fate will do the same before their journey on the Titanic is over.

In Fateful, New York Times bestselling author Claudia Gray delivers paranormal adventure, dark suspense, and alluring romance set against the opulent backdrop of the Titanic's first—and last—voyage.
Download an excerpt HERE and check out the trailer below:
For More About The Dark Days Fall Tour…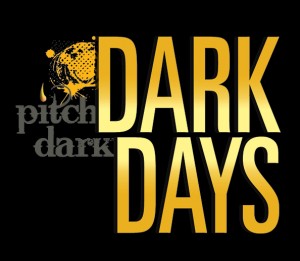 Make sure to check out the official Facebook App which includes all sorts of extras, including the official Dark Days Trailer. Plus, check out the Fall 2011 Tour Dates below:
Brace yourself for the DARK DAYS ahead! Meet HarperTeen authors Claudia Gray (FATEFUL), Kiersten White (SUPERNATURALLY), Amy Garvey (COLD KISS), Anna Carey, (EVE), and Jocelyn Davies (A BEAUTIFUL DARK) as they visit the follow cities:
Wednesday, October 12th
7:00 PM
Barnes & Noble
19401 Alderwood Mall Parkway
*Lynnwood, WA*
with Claudia Gray, Kiersten White, Amy Garvey, and Anna Carey
Thursday, October 13th
7:00 PM
Barnes & Noble
7881 Edinger Avenue
*Huntington Beach, CA*
with Claudia Gray, Kiersten White, Amy Garvey, and Anna Carey
Friday, October 14th
7:00 PM
Tattered Cover
9315 Dorchester Street
*Highlands Ranch, CO*
with Claudia Gray, Kiersten White, Amy Garvey, and Jocelyn Davies
Saturday, October 15th
1:00 PM
Barnes & Noble
2999 Pearl Street
*Boulder, CO*
with Claudia Gray, Kiersten White, Amy Garvey, and Jocelyn Davies
Sunday, October 16th
2:00 PM
Anderson's
123 West Jefferson
*Naperville, IL*
with Claudia Gray, Kiersten White, Amy Garvey, and Jocelyn Davies
Next Week with Claudia Gray: Claudia's Recommended Titanic Reading