"On The Smugglers' Radar" is a new feature for books that have caught our eye: books we heard of via other bloggers, directly from publishers, and/or from our regular incursions into the Amazon jungle. Thus, the Smugglers' Radar was born. Because we want far more books than we can possibly buy or review (what else is new?), we thought we would make the Smugglers' Radar into a weekly feature – so YOU can tell us which books you have on your radar as well!
BEA – Book Expo America – is next week and as usual, there will be loads of cool signings. These are some of less-hyped books on our BEA-Radar…
On Ana's Radar: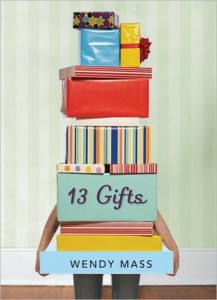 Wendy Mass turns to another magical birthday: 13!

When Tara, a self-proclaimed shrinking violet, steals the school mascot, a goat, in order to make some friends with the popular crowd and gets caught, she gets herself in a heap of trouble. In addition, her parents decide that instead of taking her on their summer trip to Madagascar to study the courtship rituals of the Bamboo Lemur, she must go stay with her aunt, uncle, and bratty cousin Emily St. Claire in Willow Falls. Tara thinks it's a good time to start over; she'll be turning 13 after all, so she might as well make the best of it and perhaps even attempt to break out of her shell (in a non-criminal manner). What Tara doesn't know is that this charmed town has something big in store for her on her 13th birthday. It's not a typical birthday. But then again, nothing is Willow Falls is exactly typical!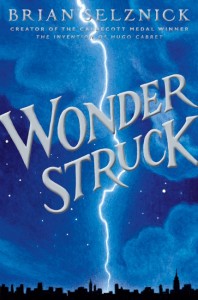 Playing with the form he created in his trailblazing debut novel, The Invention of Hugo Cabret, Brian Selznick once again sails into uncharted territory and takes readers on an awe-inspiring journey.

Ben and Rose secretly wish their lives were different. Ben longs for the father he has never known. Rose dreams of a mysterious actress whose life she chronicles in a scrapbook. When Ben discovers a puzzling clue in his mother's room and Rose reads an enticing headline in the newspaper, both children set out alone on desperate quests to find what they are missing.

Set fifty years apart, these two independent stories–Ben's told in words, Rose's in pictures–weave back and forth with mesmerizing symmetry. How they unfold and ultimately intertwine will surprise you, challenge you, and leave you breathless with wonder. Rich, complex, affecting, and beautiful–with over 460 pages of original artwork–Wonderstruck is a stunning achievement from a uniquely gifted artist and visionary.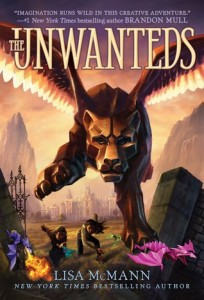 Quill prevails when the strong survive. Using this notion as the core of their society, the people of Quill partake in a yearly ceremony, wherein children at the age of thirteen are divided into three categories–the Wanteds, the Necessaries, and the Unwanteds. Wanted children will move on to schooling and training to join the Quillitary and fulfill their roles in maintaining an efficient life for all, while Necessaries will take on farm work and similar duties. Any child who has shown a propensity toward emotion or creativity is deemed Unwanted, and sent for elimination. Thirteen-year-old Alex tries his hardest to be stoic when his fate is announced as Unwanted, even while leaving behind his twin, Aaron, a Wanted. Upon arrival at the destination where he expected to be eliminated, however, Alex discovers a stunning secret–behind the mirage of the "death farm" there is instead a place called Artime, where every Unwanted child has been welcomed by a man named Mr. Today. Artime is a special place full of art, music, theater, and magic, where each child is taught to cultivate their creative abilities and learn how to use them magically, weaving spells through paintbrushes and musical instruments. Everything Alex has ever known changes before his eyes, and it's a wondrous transformation. But it's a rare, unique occurrence for twins to be separated between Wanted and Unwanted, and as Alex and Aaron's bond stretches across their separation, a threat arises for the survival of Artime that will pit brother against brother in an ultimate, magical battle.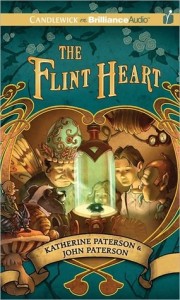 An ambitious Stone Age man demands a talisman that will harden his heart, allowing him to take control of his tribe. Against better judgment, the tribe's magic man creates the Flint Heart, but the cruelly of it causes the destruction of the tribe. Thousands of years later, the talisman reemerges to corrupt first a boy's father, an innocent fairy creature, and a familial badger. Can Charles and his sister Unity, who have consulted with fairies such as the mysterious Zagabog, wisest creature in the universe, find a way to rescue humans, fairies, and animals alike from the dark influence of the Flint Heart? This humorous, hearty, utterly delightful fairy tale is the sort for an entire family to savor together or an adventurous youngster to devour.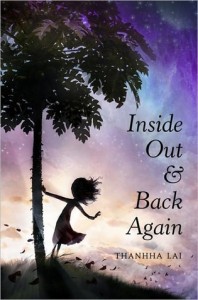 No one would believe me but at times I would choose wartime in Saigon over peacetime in Alabama.

For all the ten years of her life, HÀ has only known Saigon: the thrills of its markets, the joy of its traditions, the warmth of her friends close by . . . and the beauty of her very own papaya tree.

But now the Vietnam War has reached her home. HÀ and her family are forced to flee as Saigon falls, and they board a ship headed toward hope. In America, HÀ discovers the foreign world of Alabama: the coldness of its strangers, the dullness of its food, the strange shape of its landscape . . . and the strength of her very own family.

This is the moving story of one girl's year of change, dreams, grief, and healing as she journeys from one country to another, one life to the next.

On Thea's Radar:
There are quite a few titles I'm super jazzed about, but here are a few that we haven't already talked about in our weekly radar posts! I really like the look of this title from newcomer Lev Rosen: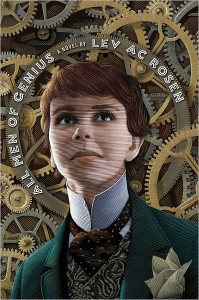 Inspired by two of the most beloved works by literary masters, All Men of Genius takes place in an alternate Steampunk Victorian London, where science makes the impossible possible.

Violet Adams wants to attend Illyria College, a widely renowned school for the most brilliant up-and-coming scientific minds, founded by the late Duke Illyria, the greatest scientist of the Victorian Age. The school is run by his son, Ernest, who has held to his father's policy that the small, exclusive college remain male-only. Violet sees her opportunity when her father departs for America. She disguises herself as her twin brother, Ashton, and gains entry.

But keeping the secret of her sex won't be easy, not with her friend Jack's constant habit of pulling pranks, and especially not when the duke's young ward, Cecily, starts to develop feelings for Violet's alter ego, "Ashton." Not to mention blackmail, mysterious killer automata, and the way Violet's pulse quickens whenever the young duke, Ernest (who has a secret past of his own), speaks to her. She soon realizes that it's not just keeping her secret until the end of the year faire she has to worry about: it's surviving that long.

And the sound of this book, what with the X-Men call out and all, is also fantastic (no final cover yet):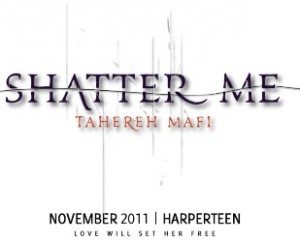 Juliette hasn't touched anyone in exactly 264 days. The last time she did, it was an accident, but The Reestablishment locked her up for murder. No one knows why Juliette's touch is fatal. As long as she doesn't hurt anyone else, no one really cares. The world is too busy crumbling to pieces to pay attention to a 17-year-old-girl. Diseases are destroying the population, food is hard to find, birds don't fly anymore, and the clouds are the wrong color.

The Reestablishment said their way was the only way to fix things, so they threw Juliette in a cell. Now so many people are dead that the survivors are whispering war- and The Reestablishment has changed its mind. Maybe Juliette is more than a tortured soul stuffed into a poisonous body. Maybe she's exactly what they need right now.

Juliette has to make a choice: Be a weapon. Or be a warrior.

In this electrifying debut, Tahereh Mafi presents a world as riveting as The Hunger Games and a superhero story as thrilling as The X-Men. Full of pulse-pounding romance, intoxicating villainy, and high-stakes choices, Shatter Me is a fresh and original dystopian novel—with a paranormal twist—that will leave readers anxiously awaiting its sequel.

Then there are these four novellas from Daniel Nayeri, and I like the cutesy, fairy tale-esque title: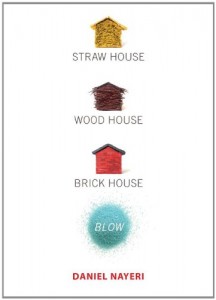 With a title like The Undertakers: Rise of the Corpses, this next title is a no-brainer. (HAHAHA GET IT!? NO BRAINER? You revel in my lameness! REVEL!)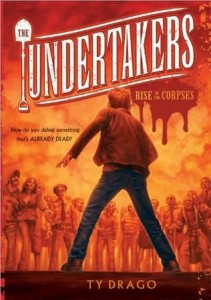 "On a sunny Wednesday morning in October, a day that would mark the end of one life and the beginning of another, I found out my grouchy next door neighbor was the walking dead. When you turn around expecting to see something familiar, and instead see something else altogether, it takes a little while for your brain to catch up with your eyes. I call it the 'Holy Crap Factor.'"

Forced to flee his home and family, twelve-year-old Will Ritter falls in with the Undertakers-a rag-tag army of teenage resistance fighters who've banded together to battle the Corpses.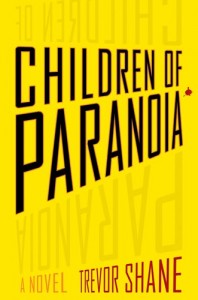 In a world where anyone you meet may be your mortal enemy, the first to kill is the last to survive.

Since the age of eighteen, Joseph has been assassinating people on behalf of a cause that he believes in but doesn't fully understand. The War is ageless, hidden in the shadows, governed by a rigid set of rules, and fought by two distinct sides—one good, one evil. The only unknown is which side is which. Soldiers in the War hide in plain sight, their deeds disguised as accidents or random acts of violence amidst an unsuspecting population ignorant of the brutality that is always inches away.
Killing people is the only life Joseph has ever known, and he's one of the best at it. But when a job goes wrong and he's sent away to complete a punishingly dangerous assignment, Joseph meets a girl named Maria, and for the first time in his life his single-minded, bloody purpose fades away.
Before Maria, Joseph's only responsibility was dealing death to the anonymous targets fingered by his superiors. Now he must run from the people who have fought by his side to save what he loves most in this world. He must renounce the rules and the black-and-white comfort of good versus evil and take responsibility for a life other than his own. As Children of Paranoia reaches its heart-in-throat climax, Joseph will learn that only one rule remains immutable: the first to kill is the last to survive.

And last one (I promise!)…
A devastated Earth's last hope is found in Pearls: small, mysterious orbs that fall from space, and are capable of supplying enough energy to power entire cities. Battling to control the Pearls are the Skyship dwellers—political dissidents who live in massive ships in the Earth's stratosphere—and the corrupt Surface government.

Jesse Fisher, a Skyship brat, and Cassius Stevenson, a young Surface operative, cross paths when they both venture into forbidden territory in pursuit of Pearls. Their chance encounter triggers an unexpected reaction, endowing each boy with remarkable—and dangerous—abilities that their respective governments would stop at nothing to possess. Enemies thrust together with a common goal, Jesse and Cassius make their way to the ruins of Seattle to uncover the truth about their new powers, the past they didn't know they shared, and a shocking secret about the Pearls.

And that's it from us! What books do you have on YOUR radar?