Howdy folks, and Happy Sunday!
Giveaway Winner:
The lucky winner of a signed copy of Give Up the Ghost is…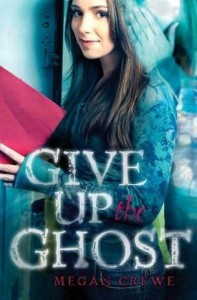 Nicole (comment #109)
Congrats! You know the drill – send us an email (contact AT thebooksmugglers DOT com) with your snail mail address, and we will get your winnings to you as soon as possible.
And remember, our giveaway of Rotters by Daniel Kraus is still going strong, so make sure to get your entry in while there's still time!
On Patronizing Reviews: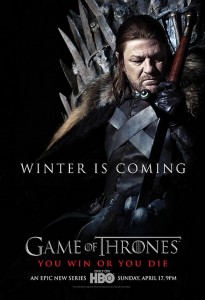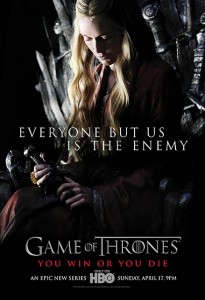 Chances are, if you're reading this blog, you are a fantasy fan and you are drooling/jittery with anticipation for tonight's premiere of the HBO series adaptation of A Game of Thrones (OMG WE ARE SO FREAKING PUMPED). It's a fantasy lover's dream come true as THE premium cable channel – that has produced countless awesome series' over the years – takes on a beloved (and sooooo deserving) epic fantasy adaptation with George R.R. Martin's A Song of Ice and Fire. Add to the mix actors like Sean "Badass" Bean, and you've got a recipe for fansqueeing from here to eternity.
Chances are, if you're also an avid online geek, you've probably caught wind of a few early reviews for the show. You may even have caught wind of this *lovely* review from the New York Times in which reviewer Ginia Bellafante makes some awesome assumptions about HBO and readers in general. Ms. Bellafante complains that the Game of Thrones cast is so large that only those capable of Rainman style card-counting or Warren Buffett-esque agility can follow the story, but then concludes her article by saying that HBO is becoming "cheap" with shows like this one, and that viewers are now in the hands of "cheaters." The really good stuff comes later in the review, when Ms. Bellafante makes the following observation:
The true perversion, though, is the sense you get that all of this illicitness has been tossed in as a little something for the ladies, out of a justifiable fear, perhaps, that no woman alive would watch otherwise. While I do not doubt that there are women in the world who read books like Mr. Martin's, I can honestly say that I have never met a single woman who has stood up in indignation at her book club and refused to read the latest from Lorrie Moore unless everyone agreed to "The Hobbit" first. "Game of Thrones" is boy fiction patronizingly turned out to reach the population's other half.
Now that, dear readers, is some sweet patronization coming 'atcha. As females, as avid readers of fantasy, as women that would much rather join a book club that reads Tolkien in lieu of Lorrie Moore, we can say to Ms. Bellafante, HOGWASH. Not only are these labels of "boy fiction" versus "girl fiction" ridiculously reductive and flat-out untrue, we also love the bizarre underlying assumption that women would only read/watch a politically complex and multi-character series if there are copious amounts of sex in the mix. Because, ya know, we chicks only dig Sex in the City and True Blood. By the way, it would have perhaps been much more effective had Ms. Bellafante actually read the books or did some preliminary research – because all the sex she complains is pandering to a female audience? Yeah, it's in the books. I guess GRRM just threw that stuff in there too because he wanted to toss us ladies a bone, right?
To read some seriously awesome opinions on the subject check these out.
Reason No. 354 Why HBO Is The Best EVER:
In happier news, HBO is in the process of acquiring a new show. And that show, dear friends, is…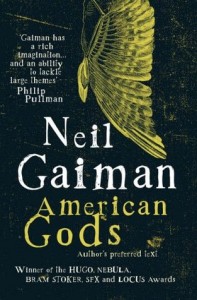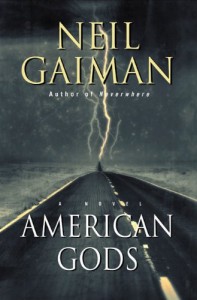 That's right. Neil Gaiman and Robert Richardson (of JFK & The Aviator fame) will be teaming up for the HBO adaptation of the multi-award winning novel. Produced by Tom Hanks and Gary Goetzman under their Playtone label, this is some really excellent news. We hope everything goes through smoothly, because really, who doesn't want to see Shadow and the gods – both old and new – brought to the screen?
(On that note, while we would be thrilled for the live-action adaptation of Sandman which has been long rumored as in the works, American Gods lends itself better to the screen…don't you think?)
This Week on The Book Smugglers:
On Monday, Ana talks about her new favorite author Connie Willis, with an in-dept double review of Blackout and All Clear.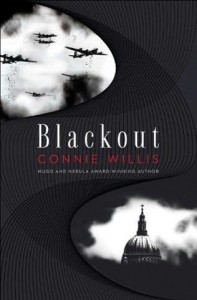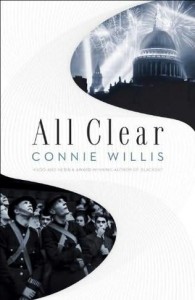 Tuesday, Ana tackles By These Ten Bones by another newfound awesome author, Clare B. Dunkle.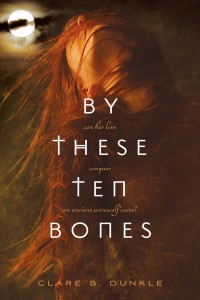 On Wednesday, Thea (finally) reviews Rotters by Daniel Kraus (yes, for real this time, and damn you Real Life for getting in the way of book reading awesomeness).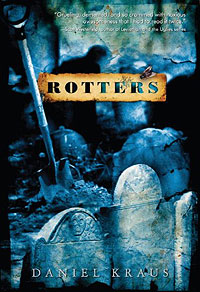 Thursday, Thea takes on steampunk/noir/horror novel The Company Man by Robert Jackson Bennett.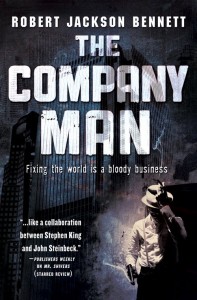 Friday, we close out the week with our participation in the Gay in YA blogathon, in honor of the newly launched Gay YA website, with Ana's review of Vintage by Steve Berman.
Phew. Until tomorrow, we remain…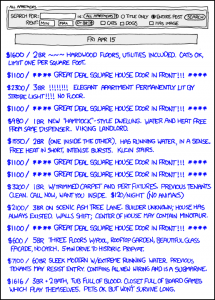 Since looking for a new apartment, this has been my life
~ Your Friendly Neighborhood Book Smugglers