"On The Smugglers' Radar" is a new feature for books that have caught our eye: books we heard of via other bloggers, directly from publishers, and/or from our regular incursions into the Amazon jungle. Thus, the Smugglers' Radar was born. Because we want far more books than we can possibly buy or review (what else is new?), we thought we would make the Smugglers' Radar into a weekly feature – so YOU can tell us which books you have on your radar as well!
On Ana's Radar
I saw so many awesome-looking books this week. The first two on my list, I saw at Pure Imagination and both look and sound great.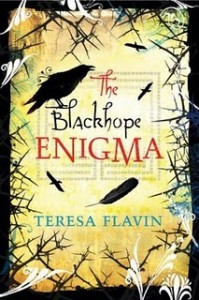 When Sunni Forrest's stepbrother accidentally transports himself into a Renaissance painting, she and her friend Blaise set out to bring him back. They find themselves in a strange world of labyrinths, monsters and pirates.

Can they evade their greedy pursuers? And will they ever find their way home?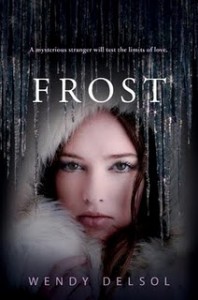 Wendy Delsol's FROST, is the sequel to her YA debut STORK.

After the drama of discovering that she's a member of the Storks, a mystical order of women endowed with powerful abilities, Katla Leblanc is finally settling into her life in chilly Minnesota. In fact, the ex-California girl even hopes for a white Christmas. But Katla's wintry wish unexpectedly turns into the snowstorm of the century, drawing the attention of Brigid, a gorgeous environmental researcher with an amazing array of fur coats and an unusual interest in Katla's boyfriend, Jack.

Inspired by Norse mythology and Hans Christian Andersen's THE SNOW QUEEN.

The next one is a book by Jon Skovron that had been on my radar for a while and I love what they did with the cover for the paperback release: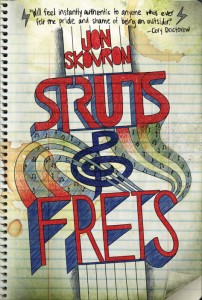 Told in a voice that's honest, urgent, and hilarious, Struts & Frets will resonate not only with teenage musicians but with anyone who ever sat up all night listening to a favorite album, wondering if they'd ever find their place in the world.

Music is in Sammy's blood. His grandfather was a jazz musician, and Sammy's indie rock band could be huge one day—if they don't self-destruct first. Winning the upcoming Battle of the Bands would justify all the band's compromises and reassure Sammy that his life's dream could become a reality. But practices are hard to schedule when Sammy's grandfather is sick and getting worse, his mother is too busy to help either of them, and his best friend may want to be his girlfriend.

When everything in Sammy's life seems to be headed for major catastrophe, will his music be enough to keep him together?

And from the same author, a new book coming out in September, which also sounds awesome.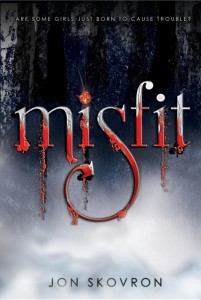 Jael Thompson has never really fit in. She's changed schools too many times to count. The only family she's ever known is her father, a bitter ex-priest who never lets her date and insists she attend the strictest Catholic school in Seattle. And her mother—well, she was a five thousand year old demon. That doesn't exactly help.

But on her sixteenth birthday, her father gives her a present that brings about some unexpected changes. Some of the changes, like strange and wonderful powers and the cute skater boy with a knack for science, are awesome. But others, like the homicidal demon seeking revenge on her family? Not so much.

Steeped in mythology, this is an epic tale of a heroine who balances old world with new, science with magic, and the terrifying depths of the underworld with the ordinary halls of high school.

Finally, one I saw over at Goodreads – and I am intrigued by the prospect of a protagonist who is an undertaker.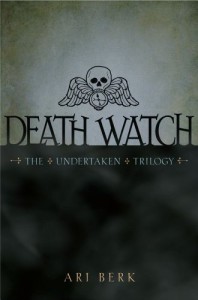 They say the dead should rest in peace. Not all the dead agree.

One night, Silas Umber's father Amos doesn't come home from work. Devastated, Silas learns that his father was no mere mortician but an Undertaker, charged with bringing The Peace to the dead trapped in the Shadowlands, the states of limbo binding spirits to earth. With Amos gone, Silas and his mother have no choice but to return to Lichport, the crumbling seaside town where Silas was born, and move in with Amos's brother, Charles.

Even as Silas eagerly explores his father's town and its many abandoned streets and overgrown cemeteries, he grows increasingly wary of his uncle. There is something not quite right going on in Charles Umber's ornate, museum-like house—something, Silas is sure, that is connected to his father's disappearance. When Silas's search leads him to his father's old office, he comes across a powerful artifact: the Death Watch, a four hundred year old Hadean clock that allows the owner to see the dead.

Death Watch in hand, Silas begins to unearth Lichport's secret history—and discovers that he has taken on his father's mantle as Lichport's Undertaker. Now, Silas must embark on a dangerous path into the Shadowlands to embrace his destiny and discover the truth about his father—no matter the cost.

On Thea's Radar
First up, the second novel from Kelly Creagh! I *loved* Nevermore (totally took me by surprise!), and even if this cover isn't much better than the first one, I cannot wait to find out what happens next.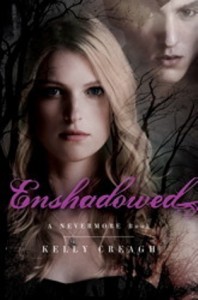 While Varen remains a prisoner in the dream-world, Isobel is haunted by his memory. He appears to her in her dreams and soon, even in her waking life. But is she just imagining it? Isobel knows she must find a way back to Varen. She makes plans to go to Baltimore. There, she confronts the figure known throughout the world as the Poe Toaster—the same dark man who once appeared to Isobel in her dreams, calling himself "Reynolds."

Isobel succeeds in interrupting the Toaster's ritual and, in doing so, discovers a way to return to the dream-world. Soon, she finds herself swept up in a realm which not only holds remnants of Poe's presence, but has also now taken on the characteristics of Varen's innermost self. It is a dark world comprised of fear, terror, and anger.

When Isobel once more encounters Varen, she finds him changed. With his mind poisoned by the dream world, he becomes a malevolent force, bent on destroying all—even himself. Now Isobel must face a new adversary, one who also happens to be her greatest love.

I really wish I had a copy of this book RIGHT NOW. Not only does the premise sound amazing, but it has been blurbed by some serious heavy hitters (I'm talking Neil Gaiman, Peter Straub, and – as unlikely as it may seem – Ed Brubaker).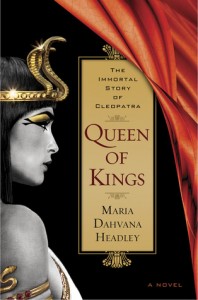 A thrilling, chilling reimagining of the story of the most famous woman in history.

Once there was a queen of Egypt…a queen who became through magic something else…

The year is 30 BC. Octavian Caesar and his massed legions are poised to enter Alexandria. A messenger informs Egypt's queen, Cleopatra, that her beloved Mark Antony has died by his own hand. Desperate to save her kingdom, resurrect her husband and protect all she holds dear, Cleopatra turns to the gods for help. Ignoring the warnings of those around her, she summons Sekhmet, goddess of death and destruction, and strikes a mortal bargain. And not even the wisest of Egypt's scholars could have predicted what would follow…

For, in return for Antony's soul, Sekhmet demands something in return: Cleopatra herself. And so Egypt's queen is possessed. She becomes an immortal, shape-shifting, not-quite-human manifestation of a deity who seeks to destroy the world. Fighting to preserve something of her humanity, Cleopatra pursues Octavian back to Rome: she desires revenge, she yearns for her children…and she craves human blood.

It is a journey that will take her from the tombs of the Pharaohs to the great amphitheatres of imperial Rome and on, to Hell itself where, it seems, the fate of the world will finally be decided.

Blending authentic historical fiction and the darkest of fantasy, Queen of Kings is a spectacular and spellbinding feat of the imagination that fans of Neil Gaiman, Diana Gabaldon, George R.R. Martin, Patricia Briggs, Philippa Gregory, and Ridley Scott's Gladiator won't want to miss.

To be honest, this next premise sounds a little silly ("An electromagnetic pulse sweeps through the sky???? SERIOUSLY? And the EMP "changes" people? Really? It's really not too hard to see the effects of dwindling interest in math and science in the U.S. sometimes…), but it's blurbed by two authors whose post-apocalyptic/dystopian YA titles I love. I'm hoping that this is just bad copywriting on the publisher's part. So…I'm in.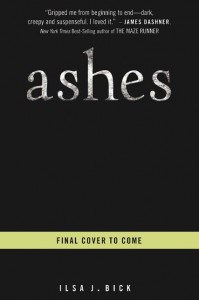 It could happen tomorrow…

A cataclysmic event. An army of "The Changed."
Can one teen really survive on her own?

An electromagnetic pulse sweeps through the sky, destroying ever electronic device and killing billions. For those spared, it's a question of who can be trusted and who is no longer human…

Desperate to find out what happened and to avoid the Changed, Alex meets up with Tom—a young army veteran—and Ellie, a young girl whose grandfather was killed by the electromagnetic pulse.

This improvised family will have to use every ounce of courage they have just to survive.

And I've totally posted multiple times about Carrie Ryan and her Forest of Hands and Teeth trilogy, but I just saw this alternate cover and fell in love with it, much more so than the stock art cover in use right now (weirdly, I came across the original image recently, and the girl is lying on railroad tracks….weird).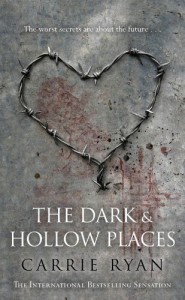 And that's it from us! What books do you have on YOUR radar?