The Bitch Magazine Shitstorm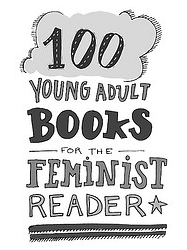 If you have been online this week (reading blogs, websites, Twitter) chances are you've seen or heard about the big Bitch Magazine Shitstorm that had the YA internets ablaze.
If you haven't, here is the basic recap: on January 28 (last Friday), Bitch Magazine posted a list of 100 YA Novels for the Feminist Reader on their website and opened the post to comments and discussion. Predictably, some people agreed with the list; others didn't. A few commenters disagreed with the inclusion of three books in particular: Sisters Red by Jackson Pearce, Tender Morsels by Margo Lanagan and Living Dead Girl by Elizabeth Scott (objections against this book were received by email). Ashley McAllister, Bitch Magazine's library coordinator and the person responsible for posting the list, admitted in a comment that some of the books listed had not been read prior to being included on the list.
On February 1 (Tuesday), the list was officially revised to remove those three books after having (re-)read them, with the following explanation:
A couple of us at the office read and re-read Sisters Red, Tender Morsels and Living Dead Girl this weekend. We've decided to remove these books from the list — Sisters Red because of the victim-blaming scene that was discussed earlier in this post, Tender Morsels because of the way that the book validates (by failing to critique or discuss) characters who use rape as an act of vengeance, and Living Dead Girl because of its triggering nature. We still feel that these books have merit and would not hesitate to recommend them in certain instances, but we don't feel comfortable keeping them on this particular list.
And THAT is when the proverbial shit hit the fan. A bunch of well-known and respected YA authors were outraged by said removal and proceeded to voice their anger in the comments section of the post, decrying Bitch Magazine's lack of journalistic standards and asking for their own books to be removed from the list.
Meanwhile, the brouhaha gained even more steam across the twitterverse (#bitchplease) and blogland, as a flurry of tweets and posts sprang up, each voicing a different opinion regarding the whole fiasco.
That's the basic rundown.
At first, we were not going to say anything about the subject because, well, we prefer to keep away from internet shitstorms and dramatics. But, given the mind-blowing way things have escalated, we are posting our $0.02 about the matter as we have been (unwillingly) dragged into the discussion.
First: It must be made clear that we think that it was bad form for Bitch Magazine to put out a list of titles without thoroughly vetting (or even reading) each book first. Having said that, it is Bitch Magazine's list, and they are entitled to do whatever they want with it. If they had to reasons to believe that some of the books included were not suitable for their list, they had every right to revise their choices, especially after reading the books in question. It's their list. Even if they choose to modify the list from here to eternity, again, it's their list. They aren't censoring anyone, they aren't some governing board or association that has collectively decided to yank books from shelves. No, Bitch Magazine decided to put out a list of what in their opinion are the top 100 YA books for feminist readers. That is all.[1. For the record, we agree with the Sisters Red removal, but think Tender Morsels should have been kept on the list. We haven't read Living Dead Girl so cannot comment on it.]
Second: We are glad to see authors showing support for their friends and fellow writers, and vocalizing their disagreement with the modifications made to the list. However, we are disappointed to see a number of our own favorite authors derailing the discussion and flaming the situation further with what appear to be knee-jerk/snarky comments, tweets, and posts. It's also interesting that the focus of this authorial outrage seems to be almost solely with regards to Margo Lanagan's Tender Morsels, as the other two books are rarely even mentioned by said outraged authors. Does that mean the other two books don't deserve to be reinstated? Why not? If it is a matter of how they were removed and not about content at all, the outrage should be for all the books, shouldn't it?
We think it is important to make this point and ask these questions in face of the derailment of the discussion. We have read all of the comments thus far at Bitch Magazine, as well as numerous tweets and blog posts, such as the posts at Smart Bitches and Chasing Ray. It seems to us that the majority of commenters are outraged by the action of revoking the titles, and there is a perception that Bitch Magazine has been mollycoddling readers. We are concerned that many of the comments left at Bitch Magazine, on Twitter or in blog posts are full of half-truths, misquotes and disregard for important concepts like triggering (the dismissive tone of the majority of commenters when talking about triggers is mind-blowing).
One of the most informed and considered responses to the fiasco, in our opinion, has been written by Abigail Nussbaum, senior reviews editor for Strange Horizons:
Bitch magazine made a lot of mistakes in creating and presenting its list of 100 YA novels for the feminist reader, but when it chose to remove Sisters Red, Tender Morsels, and Living Dead Girl from the list it laid a very specific complaint against each novel. Even if you take their narrative at face value, and many commenters have questioned its veracity, these complaints are all debatable–personally, I don't think that Tender Morsels validates rape as revenge, though I agree that it edges around Urdda's responsibility for her actions in ways that aren't entirely palatable. But what's happening in the comment thread at Bitch, and in other places on the internet, isn't that debate. It's a pile-on, driven by misinformation and perpetuating that same misinformation, recasting the issue as one of censorship and babying readers, and focusing on the most contentious issue raised in the discussion as if it represented the discussion as a whole. Whether you're writing a recommended reading list, or a blog post, or a comment thread, it behooves us all to ground our opinions in solid experience and in even more solid facts. I don't see that anyone, on either side of this issue, has done so.
Which brings us to the second reason for writing this post. Our review of Sisters Red by Jackson Pearce has been (mis)quoted several times in this whole mess, ever since commenter Pandora linked to it to make her point against the inclusion of the book on Bitch Magazine's list.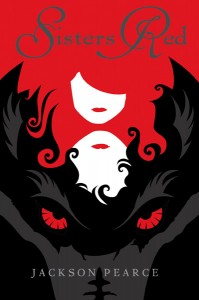 We were extremely surprised – not to mention mystified and pissed off – to see so many comments and blog posts (by some people that we really admire) completely misquoting, distorting, and/or misrepresenting our review by saying that our opinion of the book was based on one minor excerpt from the point of view of one character. We would like to emphatically say that this is not the case, as our review contains other quotes (from a different character), as well as a host of other reasons (such as repetition, lack of believability with regards to the setting, dull characterizations, etc) as to why Sisters Red did not cut it for us.
We urge everyone to actually read our review in full and the subsequent discussion in the comments section to get a true understanding of what our issues were with Sisters Red. We'd also like to point out that that title of the review in question is "Why We Didn't Like Sisters Red." The review is reflective of our opinions and interpretations – which will undoubtedly differ from other readers' interpretations and opinions.[2. Although we find it interesting that a number of readers seem to have the exact same criticisms that we did regarding Sisters Red regarding the perpetuation of rape culture (which is, despite some commenters' rude dismissal of "rape culture" as an incendiary "buzz-word," actually an important topic that warrants thoughtful discussion). Furthermore, we resent the continued implication that our interpretation of a BOOK is being misconstrued as our interpretation of an AUTHOR. Contrary to some disingenuous claims made on the interwebs, we are quite able to separate a work of fiction from its author.]
We think that the case of Sisters Red and our review perfectly exemplifies the irony of the situation. People are criticising Bitch Magazine for not reading the books they included on their list, for not being real feminists by mollycoddling audiences, and for caving to pressure from a few early disgruntled readers – whilst these same detractors are not paying attention to the points made by others (including feminists), by not reading before (mis)quoting sources, and by demanding that Bitch Magazine cave to further pressure.
Oh Internets, you do amuse us.

And now that we took this off our chests…..it's back to business.
Giveaway winner:
The winner of the 13 Treasures Trilogy by Michelle Harrison is: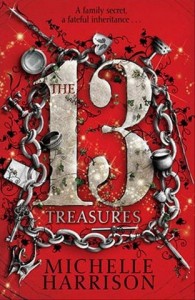 Michelle (comment#23)
Congratulations! As usual, please send us an email (contact AT thebooksmugglers DOT com) with your snail mail address, and we will get your winnings off to you as quickly as possible. Thanks again to all that entered!
This Week on The Book Smugglers
On Monday, Ana reviews YA/Horror Cryer's Cross by Lisa McMann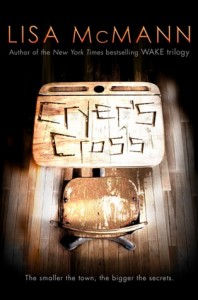 On Tuesday, Ana takes on another YA novel, Jazz in Love by Neesha Meminger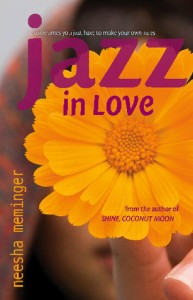 Then on Wednesday, Thea reviews the Sisters of the Sword trilogy by Maya Snow
On Thursday, Thea is back with a review of The Heir of Night by Helen Lowe
And finally on Friday, we post our joint review of Never Knew Another by J. M. McDermott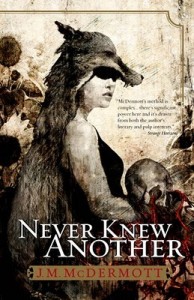 And that's it from us today. As usual, we remain…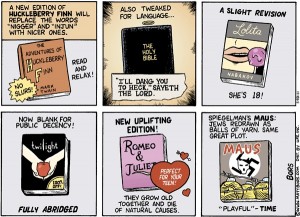 ~ Your Friendly Neighborhood Book Smugglers