Weekend is nearly over for us in the UK but you guys in the US still have one day off to look forward to! Meanwhile, here is what we have planned this week:
On Monday, Ana reviews The Infinite Instant by Danielle Parker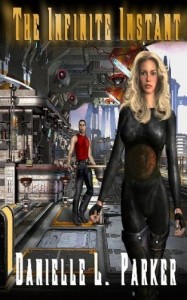 Tuesday, it's Thea's turn and she reviews Heroes at Risk by Moira J Moore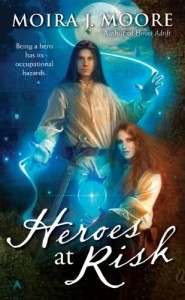 Followed by our joint review of Rosemary and Rue by Seanan McGuire on Wednesday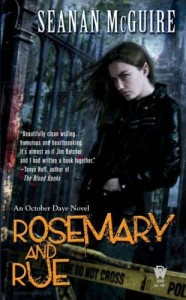 Then on Thursday, Thea reviews Hunting Ground by Patricia Briggs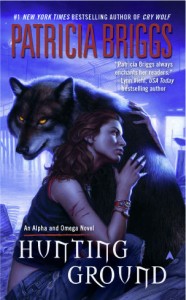 and finally on Friday, another joint review, this time of Orphan's Tale – In the Night Garden by Catherynne M. Valente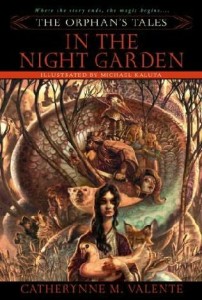 PLUS:
We are chuffed to bits that this week, in association with Angry Robot – the new Harper Collins Imprint for genre fiction – SF, F and WTF? – from Monday to Friday, we will be exclusively publishing 5 daily extracts from Triumff: Her Majesty's Hero by Dan Abnett which will be released in October: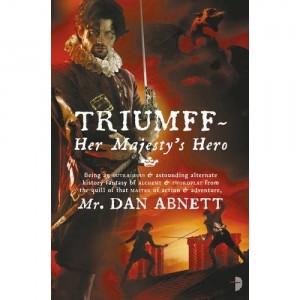 Sir Rupert Triumff. Adventurer. Fighter. Drinker.

Saviour?

Pratchett goes swashbuckling in the hotly anticipated original fiction debut of the multi-million selling Warhammer star.

Triumff is a ribald historical fantasy set in a warped clockwork-powered version of our present day … a new Elizabethan age, not of Elizabeth II but in the style of the original Virgin Queen. Throughout its rollicking pages, Sir Rupert Triumff drinks, dines and duels his way into a new Brass Age of Exploration and Adventure.
Be sure to stop by to check it out!
Giveaway Winners: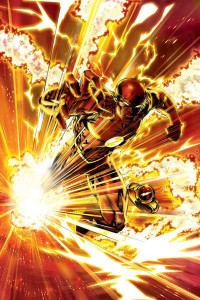 The winners of the Flash Giveaway are…
Batch 1  – Contemporary Romance: Marie (comment #44)

Batch 2 – Romantic Suspense: Carolyn H (comment #7)
Congratulations! Please send your snail mail address to contact@thebooksmugglers.com
Speaking of giveaways: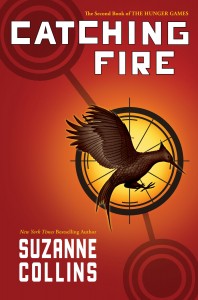 You can still enter our ultra cool Catching Fire Giveaway here. It runs till September 15th and it's open to residents of Canada and US only.
Reasons Why We Want To Marry Neil Gaiman:
# 1023: For His Library
Seriously, check.this.out and prepare to drool : Neil Gaiman's Library
On our Radar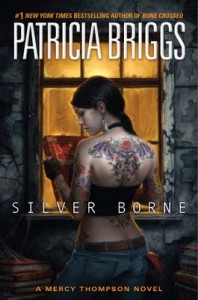 Urban Fantasy – The fifth Mercy Thompson book by Patricia Briggs which has the cool cover (but not a blurb yet)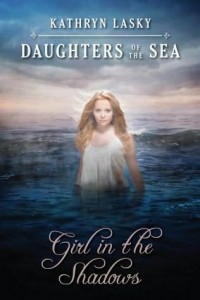 Young Adult:
Daughters of the Sea tells the story of 3 mermaid sisters who are separated at birth by a storm and go on to lead three very different lives. Book 1 is about Hannah, who spent her early days in an orphanage and is now a scullery maid in the house of rich, powerful family. She is irresistibly drawn to the sea and through a series of accidents and encounters discovers her true identity. Hannah relizes that she must keep the truth a secret but she also knows that soon she will have to make the choice – to be a creature of the land or the sea.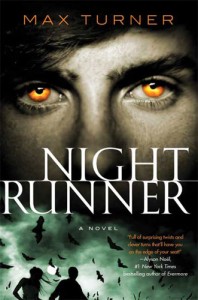 Young Adult:
For Zack Thomson, living in the Nicholls Ward isn't so bad. After his parents died, he developed strange and severe allergies, and the mental institution was the only place where he could be properly looked after. As strange as it was, it was home. He could watch as much television as he wanted; his best friend Charlie visited him often enough; and Nurse Ophelia–the prettiest no-nonsense nurse ever–sometimes took him bowling. Of course, that didn't mean he had it easy. His allergies restricted his diet to strawberry smoothies, and being the only kid at the hospital could get lonely. But it never once crossed Zack's mind to leave…until the night someone crashed through the front doors and told him to run. Now he's on a race for answers–about his past, his parents, and his strange sickness–even as every step takes him closer to the darkest of truths.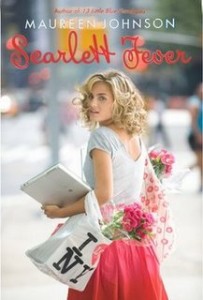 Young Adult – The sequel to the very cool Suite Scarlett!
Ever since Mrs. Amberson, the former-aspiring-actress-turned-agent, entered Scarlett Martin's life, nothing has been the same.

She's still in charge of the Empire Suite in her family's hotel, but she's now also Mrs. Amberson's assistant, running around town for her star client, Chelsea – a Broadway star Scarlett's age with a knack for making her feel insignificant.

Scarlett's also trying to juggle sophomore year classes, her lab partner who is being just a little TOO nice, and getting over the boy who broke her heart.

In the midst of all this, her parents drop a bombshell that threatens to change her New York life forever…
Aaaaaaaand that's it from us today!
~your friendly neighborhood book smugglers