YES! That time of the year is here: Book Expo America and Bea Bloggers Con are around the corner and by the time this post goes live I will be in New York with Thea! We have plenty of exciting things on the blog this week but given our manic schedule at BEA there will be ONE REVIEW (cue Thea and I freaking out: ONE REVIEW? WHAT DO YOU MEAN ONE REVIEW!? HOW CAN WE HAVE NO MORE THAN ONE REVIEW THIS WEEK!!) and regular programming will resume on June 3.
And don't forget to say hi if you see us at BEA. Oh, oh! And if you are attending the Bloggers Con, Thea is on the panel YA Book Blogging Pros: Successes, Struggles and Insider Secrets on Wednesday at 11:15. See you there!
This Week on The Book Smugglers:
On Monday, Thea reviews The Wig in the Window by Kristen Kittscher. Spoiler: SHE TOTALLY LOVED IT. Then, we will be hosting a giveaway of the two books in the Middle Grade series Chronicles of Egg: Deadweather and Sunrise and New Lands
On Tuesday, we have this month's entry in our new feature "Progressive Publishers Doing Cool Things" with a post about Lee & Low Books

On Wednesday, it's time to vote on the book we will be reading for this month's Old School Wednesdays Readalong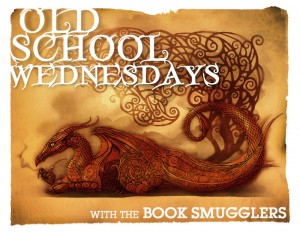 On Thursday, Jack Skillingstead is guest blogging with us to talk about his book Life on the Preservation and its journey from a short story to a novel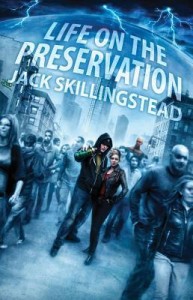 Then on Friday, we will host a giveaway of the new shiny paperback copy of Miss Peregrine's Home For Peculiar Children by Ransom Riggs plus some photographs from Ransom's personal collection of eerie images! Over at Kirkus, Ana talks about SFF books to look out for at BEA.
And that's it, really, for today! It's bye for now and as usual, we remain…

~ Your Friendly Neighborhood Book Smugglers