Hello, good afternoon and welcome!The weather is lovely here in the UK today and I am for a change, ready to start the week ahead! So, getting down to business:
Giveaway winners:
The winner of a copy of Don't Look Twice is: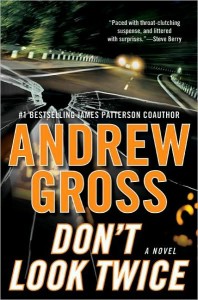 TIAH
The winners of Compromised by Kate Noble are: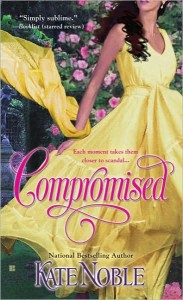 Heather Hassey
Maya M
The winners of Revealed by Kate Noble are: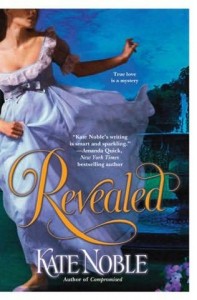 Bridget3420
PamP
Congratulations to the winners. Please send your snail mail address to: contact AT thebooksmugglers DOT com and we will get the books sent to you!
This week on the Book Smugglers
We have quite the week ahead of us!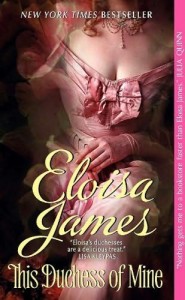 On Monday, Ana reviews This Duchess of Mine by Eloisa James, fifth book in the Desperate Duchesses series, the one that finally brings together the Duke and Duchess of Beaumont. If you read this series, you KNOW how this book is important. And as a teaser I shall say only this: it's good. It's really good.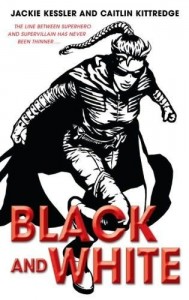 On Tuesday, Ana reviews Black and White by Jackie Kessler and Caitlin Kittredge. It's about superheroines. In the future. Really. What's not to like?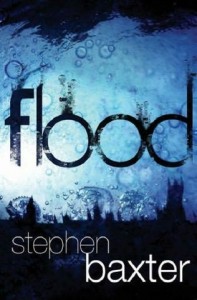 On Wednesday, Thea reviews Flood by Stephen Baxter. It is the first in a post-apocalyptic science fiction duology.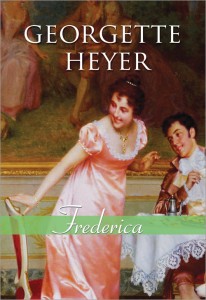 On Thursday, Ana tackles a classic author: she will review her first ever Georgette Heye, Frederica.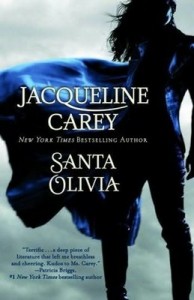 Finally on Friday Thea reviews Santa Olivia by Jacqueline Carey and we will have a HUGE giveaway with it!
Movies, glorious movies!
Leaving behind the BIG disappointment that was Terminator : Salvation what else have we got to look forward to?
HARRY POTTER BIATCHES !! and here is the new Poster: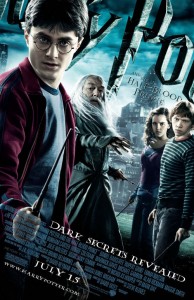 Other than that, I am really looking forward to the new Quentin Tarantino movie: Inglorious Basterds.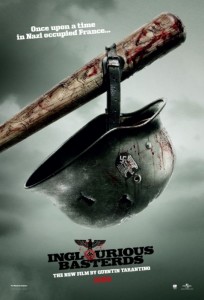 There is a great, positive buzz coming from Cannes that has me all tingly inside. The movie stars Brad Pitt and it is set in Nazi-occupied France during World War II, where a group of Jewish-American soldiers known as "The Basterds" are chosen specifically to spread fear throughout the Third Reich by scalping and brutally killing Nazis. And just have a look at the teaser:
Seriously.
That's it for today: have a great Bank Holiday tomorrow!
~ your friendly neighbourhood book smugglers