Welcome to Smugglivus 2010: Day 17
Throughout this month, we will have daily guests – authors, bloggers and publishers alike – looking back at their favorite reads of 2010, and looking forward to events and upcoming books in 2011.
Who: The Amazing Nalini Singh, writer of Paranormal Romance (the Psy-Changeling series) and Urban Fantasy (the Guild Hunter series).
Recent Work: Nalini had three books published in 2010 – all of them awesome. Archangel's Kiss the second book in the Guild Hunter series, reviewed by us both HERE. Plus, two books inthe Psy-Changeling series: Bonds of Justice (reviewed by Ana HERE) and Play of Passion (reviewed by Ana HERE).
You guys, please give a warm welcome to Nalini!

Many of my favorite authors had releases this year, and I adored them. But what I thought I'd discuss in this post are some of the authors and series that were new to me in 2010.
One author who I couldn't believe I'd never read before this year was Lori Foster! I glommed her SBC Fighters series and am looking forward to catching up on her backlist.
I picked up Lorelei James' Rough Riders books after seeing a number of brilliant reviews for her work. This series is undoubtedly smoking hot, but what makes it so compelling for me is the rich tapestry of characters/family Ms. James has created.
Jess Granger was also a new-to-me author this year. I loved Beyond The Rain. Another science fiction romance I thoroughly enjoyed was Marcella Burnard's Enemy Within.
And while Meljean Brook is a favorite author, her new Iron Seas series has made me even more of a fan than I already was. (Where's the next book, Meljean?!)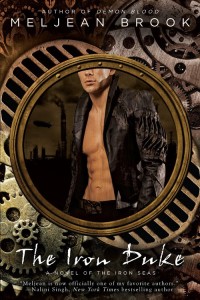 Heading away from romance for this next one – I've always been a huge fan of the Poirot mysteries on television, based on the books by Agatha Christie, but I just finished reading book 1 in the series for the first time – The Mysterious Affair at Styles, and couldn't put it down. I'm now planning to read my way through the rest of the series.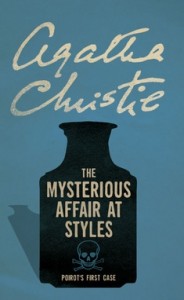 I usually don't talk about books that are sent to me for "blurb" reads, ahead of publication, as it doesn't seem nice to tease people months prior to the release date, but it would be a shame not to mention a book that was one of my favorite reads this year. So look away if you don't want to be teased and tempted!
Dragon Bound by Thea Harrison is a new paranormal romance series that features dragons, magic and more and it utterly swept me away. So much so that I keep asking when I can have the next book! Keep an eye out for this one.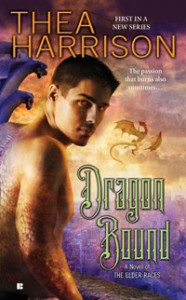 Moving onto my own books – I'm currently working on the next book in the Guild Hunter series, which will focus on the very bad, very sexy Dmitri. Book 3 in the series, Archangel's Consort releases January 25 and I'm very much looking forward to that. There will also be a novella release next year, focusing on a character who was badly injured in Archangel's Kiss, and whose story took me on a dark, evocative journey.
However, I think the 2011 release that most readers are anticipating is Kiss of Snow, Hawke's book. It would be disingenuous to say that there's been no pressure when it comes to this book. However, what's helped me navigate that is the fact I've known Hawke's story from the instant he stepped onto the page and threatened to take over – I've been writing scenes and notes for this book for several years. So the story you'll be reading is the one I've been aching to tell. I can't predict how Kiss of Snow will be received, but I will say that it's a book written from the heart, and one I can't wait to share with you all.
Happy reading and I hope you all have a wonderful, joy-filled holiday season.

Happy Holidays, Nalini!