Hello everybody! Coming to the end of a long Thanksgiving weekend for the American folks (Thea has been away on Turkey Business and I miss her SO), this stash is going to be short and sweet as we prepare ourselves for the busy times that lie ahead.
And why is that? Why, it is SMUGGLIVUS and it starts on Wednesday!
For those who don't know, Smugglivus is our month-long (and a bit, because a month is never just a month in the Smuggliverse), end of the year celebration starting on December 1st and leading up to our third blog-o-versary on January 7th. This year, we have changed things a little bit and it is going to be even more manic than the past years. But you will learn more about our schedule on Tuesday when we officially post our Smugglivus kick-off, so make sure to check back then.
For now, we unveil what we think is the coolest, most awesome poster EVER in the history of posters! Homage to the 25th anniversary of Back to the Future, our inspiration came from high school dance posters + robots (because according to Thea, robots make everything 100% more awesome) (The only other thing that trumps robots are dinosaurs, of course, in case you were wondering). Once again, our good friend Kenda from Lurv A La Mode delivered the goods and here it is: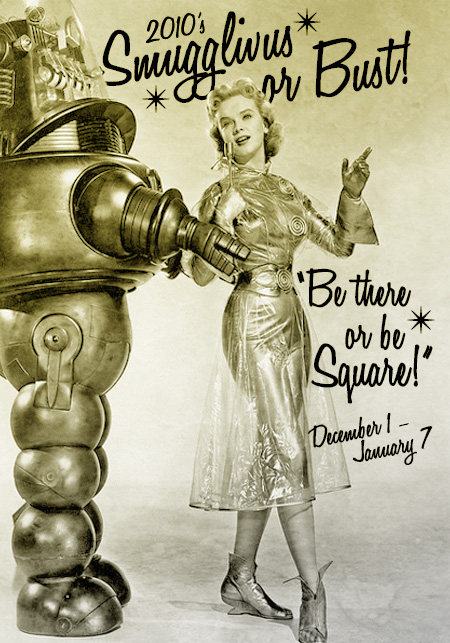 Isn't it incredible? We couldn't be happier!
So that's it folks! Smugglivus starts on Wednesday (with an intro post on Tuesday afternoon) but we still have Monday and Tuesday to cover so you can expect:
Ana's review of her first ever Diana Wynne Jones' novel Charmed Life on Monday: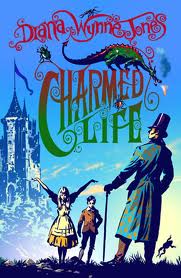 and her review of a LGBT Historical romance that came highly recommended by several readers and bloggers: Whistling in the Dark by Tamara Allen, on Tuesday: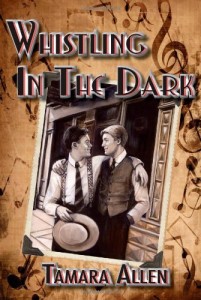 We wish you a happy week and we hope to see you around. As usual, we remain….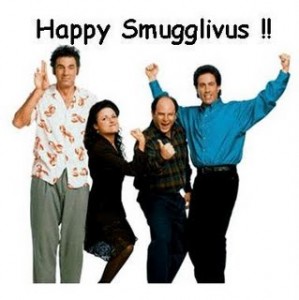 ~Your Friendly Neighborhood Book Smugglers