"On The Smugglers' Radar" is a new feature for books that have caught our eye: books we heard of via other bloggers, directly from publishers, and/or from our regular incursions into the Amazon jungle. Thus, the Smugglers' Radar was born. Because we want far more books than we can possibly buy or review (what else is new?), we thought we would make the Smugglers' Radar into a weekly feature – so YOU can tell us which books you have on your radar as well!
On Ana's Radar:
Are Sirens the next Big Thing in YA or is it just me? In any case, I like the cover and blurb for Jacklyn Dolamore's next book: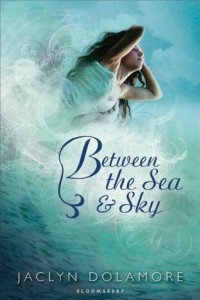 For as long as Esmerine can remember, she has longed to join her sister as a siren, the highest calling a mermaid can have. But when her sister runs away to the mainland, reportedly to elope with a human, Esmerine is sent to retrieve her.
Using magic to transform her tail into legs, she makes her way unsteadily through the streets of New Sweeling. There, she will come upon a friend she hasn't seen since childhood – Alandare, a boy, now a man, who belongs to a winged race of people. Together, Esmerine and Alandare put aside their differences to find her sister, and in the process discover a love that cannot be bound by land, sea, or air.

I saw this one at Scifi Guy and I think it sounds great: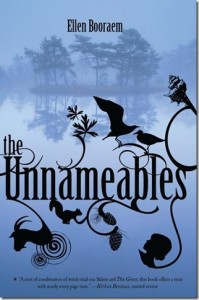 Medford lives on a neat, orderly island called—simply—Island.

* Islanders like names that say exactly what a thing (or a person) is or does. Nothing less.
* Islanders like things (and people) to do what their names say they will. Nothing more.

In fact, everything on Island is named for its purpose, even the people who inhabit it. But Medford Runyuin is different. A foundling, he has a meaningless last name that is just one of many reminders that he's an outsider. And, to make matters worse, Medford's been keeping a big secret, one that could get him banished from Island forever. When the smelliest, strangest, unruliest creature Island has ever seen comes barreling right into his rigid world, Medford can't help but start to question the rules he's been trying to follow his entire life. A whimsical fantasy debut about belonging, the dangers of forgetting history, and the Usefulness of art, The Unnameables is one of the funniest stories of friendship you'll ever read, with a cast of characters you'll never forget.

We received a review copy of this next one and I simply LOVE the title: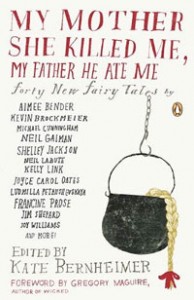 Michael Cunningham, Francine Prose, Aimee Bender, Kelly Link, Jim Shepard, and more than thirty other extraordinary writers celebrate fairy tales in this thrilling new volume.

Inspired by everything from Hans Christian Andersen's "The Snow
Queen" and "The Little Match Girl" to Charles Perrault's "Bluebeard" and "Cinderella" to the Brothers Grimm's "Hansel and Gretel" and "Rumpelstiltskin" to fairy tales by Goethe and Calvino and from China, Japan, Vietnam, Russia, Norway, and Mexico, here are stories that soar into boundless realms, filled with mischief and mystery and magic, and renewed by the lifeblood of invention. Although rooted in hundreds of years of tradition, they chart the imaginative frontiers of the twenty-first century as powerfully as they evoke our earliest encounters with literature.

I really enjoyed Rachel Hawkins' novel Hex Hall and I am looking forward to the sequel (although I am not crazy about the covers):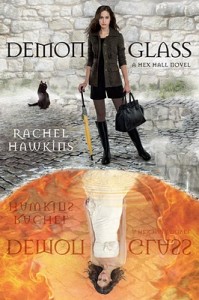 I also like the sound of this – another one we will be getting a review copy soon.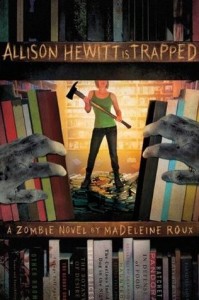 Allison Hewitt and her five colleagues at the Brooks and Peabody Bookstore are trapped together when the zombie outbreak hits. Allison reaches out for help through her blog, writing on her laptop and utilizing the military's emergency wireless network (SNET). It may also be her only chance to reach her mother. But as the reality of their situation sinks in, Allison's blog becomes a harrowing account of her edge-of-the-seat adventures (with some witty sarcasm thrown in) as she and her companions fight their way through ravenous zombies and sometimes even more dangerous humans.

On Thea's Radar:
This upcoming title from Del Rey (first book in a planned trilogy) sounds AWESOME! I have the greed. The GREED.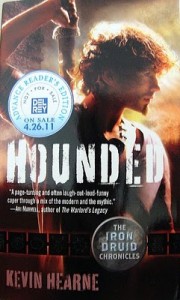 Tempe, Arizona is as far removed from paranormal activity as is possible. And that's where Atticus O'Sullivan, rare book salesman, herb peddler, and 2,000 year old Druid – the last of his kind –has decided to set up shop. He's been on the run, guarding a very powerful sword from a very angry ancient Celtic god for over two millennia now. But while these years have been good to him – Atticus has become more powerful than he could have possibly imagined – The Morrigan, a very old god of death, has predicted death and doom for our hero, and it's up to Atticus, with help from a pride of werewolves, and a gorgeous bartender possessed by an Indian witch, to stay alive, hopefully for another thousand years.

HOUNDED is set in the modern world, but one where Greek, Christian, and Norse gods, myths, and magic are alive. HOUNDED primarily features the many Celtic gods and introduces a number of unforgettable characters – the talking Irish Wolfhound Oberon; Atticus's Icelandic vampire lawyer who has his own blood feud with the god of thunder, Thor; a coven of Polish witches who escaped Nazi Germany, among others – and steamrolls readers down a path that leads to a most memorable battle scene.

Next up, we heard about this title thanks to the awesome folks at Orbit, aaaaaaand I want it.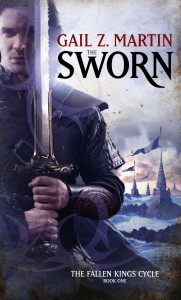 As plague and famine scourge the winter kingdoms, a vast invasion force is mustering from beyond the northern seas. And at its heart, a dark spirit mage wields the blood magic of ancient, vanquished gods.

Summoner-King Martris Drayke must attempt to meet this great threat, gathering an army from a country ravaged by civil war. Neighboring lands reel toward anarchy while plague decimates their leaders. Drayke must seek new allies from among the living – and the dead –- as an untested generation of rulers face their first battle.

Then someone disturbs the legendary Dread as they rest in a millennia-long slumber beneath sacred barrows. Their warrior guardians, the Sworn, know the Dread could be pivotal as a force for great good or evil. But if it's the latter, could even the Summoner-King's sorcery prevail?

Thanks to Aidan for the heads up on this new cover – I've already posted about The Quantum Thief, and I have a copy for review (which I will get around to at some point, I SWEAR), but this new cover is awesome.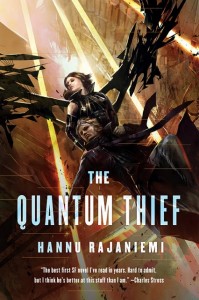 I saw this new release on goodreads and, although different from my usual fare, I think it sounds wonderful.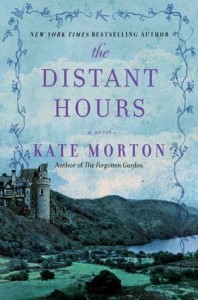 A long lost letter arrives in the post and Edie Burchill finds herself on a journey to Milderhurst Castle, a great but moldering old house, where the Blythe spinsters live and where her mother was billeted 50 years before as a 13 year old child during WW II. The elder Blythe sisters are twins and have spent most of their lives looking after the third and youngest sister, Juniper, who hasn't been the same since her fiance jilted her in 1941.

Inside the decaying castle, Edie begins to unravel her mother's past. But there are other secrets hidden in the stones of Milderhurst, and Edie is about to learn more than she expected. The truth of what happened in 'the distant hours' of the past has been waiting a long time for someone to find it.

Morton once again enthralls readers with an atmospheric story featuring unforgettable characters beset by love and circumstance and haunted by memory, that reminds us of the rich power of storytelling.

This is getting reprinted this month from Tor, and I'm intrigued.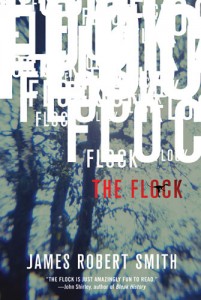 remote Florida swamp has been targeted for theme-park development, and the swamp's inhabitants are none too happy. It doesn't help that the residents are a colony of intelligent, prehistoric, dinosaur-like birds. This flock of beasts has escaped the mass extinction that killed off the dinosaurs, relying on stealth, cunning, and killer instinct. The creatures have been living in secret, just outside our developed world.

As the developers push to have the recently-discovered animals exterminated, a billionaire rogue environmentalist step in to protect these rare, predatory creatures. A naïve young Fish and Wildlife officer finds himself caught in between these two incredibly powerful forces, and may find out the hard way that man is the most dangerous predator of them all . . .

The Flock is a contemporary eco-thriller about what can happen when man violates nature, and when nature fights back.

Ok, last one for now (November is a big month!)…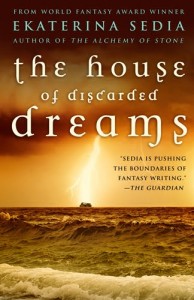 Vimbai moves into a dilapidated house in the dunes, trying to escape her embarrassing immigrant mother . . . and discovers that one of her new roommates has a pocket universe instead of hair, there is a psychic energy baby living in the telephone wires, and her dead Zimbabwean grandmother is doing dishes in the kitchen. When the house gets lost at sea and creatures of African urban legends all but take it over, Vimbai has to turn to horseshoe crabs in the ocean, to ask for their help in getting home to New Jersey . . .

And that's it from us! What do you have on your radar?