"On The Smugglers' Radar" is a new feature for books that have caught our eye: books we heard of via other bloggers, directly from publishers, and/or from our regular incursions into the Amazon jungle. Thus, the Smugglers' Radar was born. Because we want far more books than we can possibly buy or review (what else is new?), we thought we would make the Smugglers' Radar into a weekly feature – so YOU can tell us which books you have on your radar as well!
On Ana's Radar
I was perusing the Goodreads shelves (as I usually do) and found out about this upcoming book by Hannah Moskowitz whom I hear, is a good writer. Zombie Tag sounds … interesting, although I am not really crazy about the cover: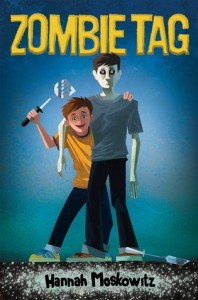 Ever since Wil Lowenstein's older brother Graham died a few months ago, Wil's spent most of his time fighting off imaginary zombies with spatulas in Zombie Tag, the Mafia/Capture the Flag hybrid he invented with his friends. What Wil doesn't tell anybody is that if he could bring his dead brother back as a zombie for real, he would. In a heartbeat.

So when Wil finds a way to bring back all the dead within five miles, he seizes the chance. But the Graham who comes back isn't the same. None of the returned are. At first they're just emotionless, apathetic – lifeless. But then some of the zombies slowly start to get one emotion back – anger. And Wil is going to have to find a way to fix zombie-Graham and turn him back into the angsty teenager he's supposed to be before it's too late.

Because some of the zombies are banding together and plotting something. And Wil isn't sure his mom's spatulas are really going to do the trick if the zombies really do want to eat his brains.

Also by Hannah Moskowitz but not published until 2012: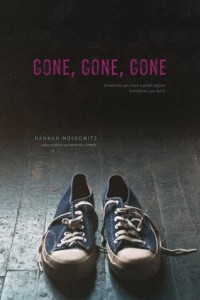 It's a year after 9/11. Sniper shootings throughout the D.C. area have everyone on edge, trying to make sense of the random acts of violence. Meanwhile, Craig and Lio are just trying to make sense of their lives.

Craig's crushing on quiet, distant Lio, and preoccupied with what it meant when Lio kissed him…and if he'll do it again…and if kissing Lio will help him finally get over his ex-boyfriend, Cody.

Lio feels most alive when he's with Craig. He forgets about his broken family, his dead brother, and the messed up world. But being with Craig means being vulnerable, and Lio will have to decide whether love is worth the risk.

David Levithan has a new YA book coming out later this year. I love the idea of having black-and-white photos interspersed between the text so that the reader can go through the same journey as the character…INTRIGUING!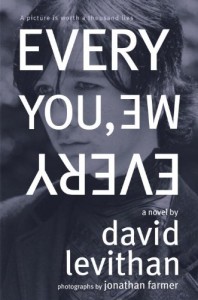 In this high school-set psychological tale, a tormented teen named Evan starts to discover a series of unnerving photographs—some of which feature him. Someone is stalking him . . . messing with him . . . threatening him. Worse, ever since his best friend Ariel has been gone, he's been unable to sleep, spending night after night torturing himself for his role in her absence. And as crazy as it sounds, Evan's starting to believe it's Ariel that's behind all of this, punishing him. But the more Evan starts to unravel the mystery, the more his paranoia and insomnia amplify, and the more he starts to unravel himself. Creatively told with black-and-white photos interspersed between the text so the reader can see the photos that are so unnerving to Evan, Every You, Every Me is a one-of-a-kind departure from a one-of-a-kind author.

Although I admit I find this cover for Once Every Never confusing with way too much information, I think I might give this a try at some point: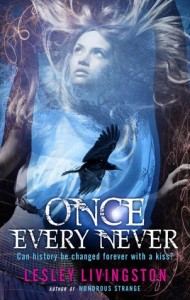 Clarinet Reid is a pretty typical teenager. On the surface. She's smart, but a bit of slacker; outgoing, but just a little insecure; not exactly a mischief-maker… but trouble tends to find her wherever she goes. Also? She unwittingly carries a centuries-old Druid Blood Curse running through her veins.

Now, with a single thoughtless act, what started off as the Summer Vacation in Dullsville suddenly spirals into a deadly race to find a stolen artifact, avert an explosive catastrophe, save a Celtic warrior princess, right a dreadful wrong that happened centuries before Clare was even born, and if there's still time—literally—maybe even get a date.

This is the kind of adventure that happens to a girl once every… never.

And finally, I have no idea what this next one is about (I am guessing..a blind thief?) but I like the sound and looks of it.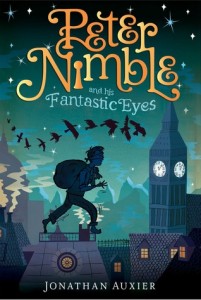 On Thea's Radar
Thanks to the dear Banana for finding these two titles for me – I cannot wait for a brand new series from the insanely awesome Rachel Caine (blurb from GoodReads):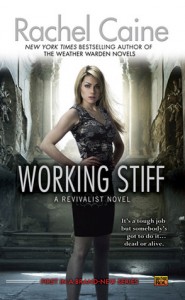 A brand new adventure from the award-winning, New York Times and USA Today bestselling Rachel Caine, author of the Morganville Vampires and Weather Warden series …

Bryn Davis is new on the job as a funeral director, but even she knows that once you're dead, you ought to stay that way. But Fairview Mortuary has a hidden backroom business: reviving the dead for …moreA brand new adventure from the award-winning, New York Times and USA Today bestselling Rachel Caine, author of the Morganville Vampires and Weather Warden series …

Bryn Davis is new on the job as a funeral director, but even she knows that once you're dead, you ought to stay that way. But Fairview Mortuary has a hidden backroom business: reviving the dead for profit, at extortionate rates.

Finding out may cost Bryn more than her life … it may just take away her death, too.

FORMERLY KNOWN AS "Dead Sexy".

Then, there's book 2 in Elizabeth C. Bunce's ongoing fantasy YA series. I enjoyed book 1 (although not nearly so much as her Rumpelstiltskin retelling, A Curse Dark As Gold), so I'm excited for this one (although the cover is lame and even a little creepy):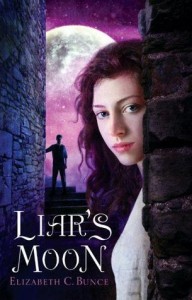 Prisons, poisons, and passions combine in a gorgeously written fantasy noir.

As a pickpocket, Digger expects to spend a night in jail every now and then. But she doesn't expect to find Lord Durrel Decath there as well–or to hear he's soon to be executed for killing his wife.

Durrel once saved Digger's life, and when she goes free, she decides to use her skills as a thief, forger, and spy to return the favor. But each new clue only opens up new mysteries. Durrel's late wife had an illegal business on the wrong side of the civil war raging just outside the city gates. Digger keeps finding forbidden magic in places it has no reason to be.

And for a thief in a town full of liars, sometimes it doesn't pay to know the truth.

Making the usual GoodReads rounds I found this horror title that looks like fun: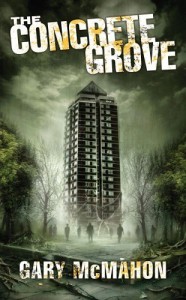 Imagine a place where all your nightmares become real.

Think of dark urban streets where crime, debt and violence are not the only things to fear.

Picture an estate that is a gateway to somewhere else, a realm where ghosts and monsters stir hungrily in the shadows.

Welcome to the Concrete Grove.

It knows where you live.

Book One of The Concrete Grove trilogy.

On the UF front, this looks fun, and I enjoyed her adult UF Three Days To Dead…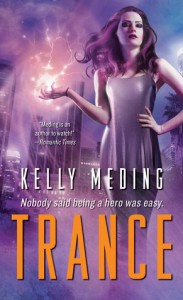 The first in a new series by Kelly Meding, about an X-Men-like group of young people with superpowers who must find a way to work together.

This collection looks and sounds horrific. In a good way.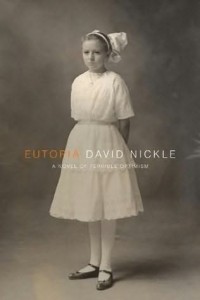 The year is 1911. In Cold Spring Harbour, New York, the newly formed Eugenics Records Office is sending its agents to catalogue the infirm, the insane, and the criminal – with an eye to a cull, for the betterment of all. Near Cracked Wheel, Montana, a terrible illness leaves Jason Thistledown an orphan, stranded in his dead mother's cabin until the spring thaw shows him the true meaning of devastation – and the barest thread of hope. At the edge of the utopian mill town of Eliada, Idaho, Doctor Andrew Waggoner faces a Klansman's noose and glimpses wonder in the twisting face of the patient known only as Mister Juke.

And deep in a mountain lake overlooking that town, something stirs, and thinks, in its way: Things are looking up.

Eutopia follows Jason and Andrew as together and alone, they delve into the secrets of Eliada – industrialist Garrison Harper's attempt to incubate a perfect community on the edge of the dark woods and mountains of northern Idaho. What they find reveals the true, terrible cost of perfection – the cruelty of the surgeon's knife – the folly of the cull – and a monstrous pact with beings that use perfection as a weapon, and faith as a trap.

And that's it from us! What books do you have on YOUR radar?