Happy Saturday, everyone!
Courtesy of ABC Family, we have an awesome giveaway for two TV Shows that also happen to be books – The Secret Life of An American Teenager and Pretty Little Liars.
The Secret Life of the American Teenager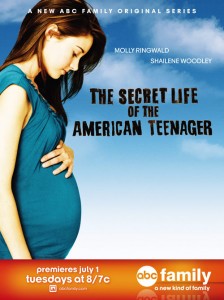 About the Show: Just about every teenager at one time or another feels like an outsider, as if nobody in the world understands them, especially their parents. The Secret Life of the American Teenager focuses on the complex relationships between teenagers and their families, as well as dealing with the issue of teen pregnancy and the fallout among the teens and their friends.
About the Book: The Secret Diary of Ashley Juergens is a new book inspired by Secret Life that goes on sale June 15, 2010.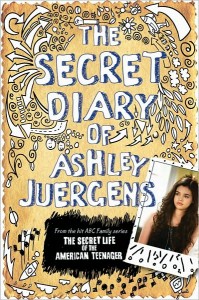 I got called into Principal Miller's office again. She handed me a notebook. This notebook. She told me keeping a journal is an excellent way to express oneself. So I have to write in this stupid thing and turn it in at the end of each month.

Little does she know what she's in for. With everything that's been going on—Amy's band camp pregnancy, my parents' divorce, a secret wedding—it's practically one- stop shopping for all your Grant High gossip needs.

Property of Ashley Juergens. Read at your own risk (especially you, Amy).


All new episodes of The Secret Life Of The American Teenager air on ABC Family's Mondays at 8/7c. You can read more about the show (and check out a ton of extras) online at the official website HERE.

Pretty Little Liars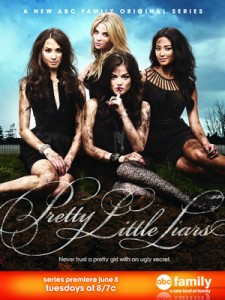 About the Show: Pretty Little Liars is the newest original ABC Family series airing Tuesday nights at 8/7c, and stars Lucy Hale [Privileged], Troian Bellisario [NCIS], Shay Mitchell, Ashley Benson [Eastwick, Days Of Our Lives], Laura Leighton [Melrose Place], and Chad Lowe [24].
Rosewood is a perfect little town. So quiet and pristine, you'd never guess it holds so many secrets. Some of the ugliest ones belong to the prettiest girls in town — Aria, Spencer, Hanna and Emily, four estranged friends whose darkest secrets are about to unravel.
One year ago, Alison, the Queen Bee of their group, disappeared and the girls swore they'd never tell what really happened that night. They thought their secrets would bond them together, but just the opposite is true. Then again, who's to say what the truth is in Rosewood. It seems everyone in town is lying about something.
Now, as the mystery surrounding Alison's disappearance resurfaces, the girls begin getting messages from "A," saying – and threatening – things only Alison would know. But it couldn't be Alison. Could it? Whoever it is, they seem to know all the girls' secrets, and seem to be watching their every move. The girls are friends again, but will they be there for each other if their dark secrets come to light?
About the Book: Pretty Little Liars is a young adult novel by Sara Shepard, and has been reissued with a new cover.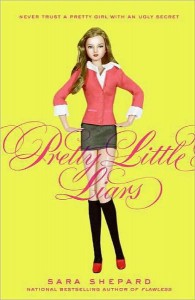 Everyone has something to hide—especially high school juniors spencer, aria, emily, and hanna.

Spencer covets her sister's boyfriend. Aria's fantasizing about her English teacher. Emily's crushing on the new girl at school. Hanna uses some ugly tricks to stay beautiful.

But they've all kept an even bigger secret since their friend Alison vanished.

How do I know? Because I know everything about the bad girls they were, the naughty girls they are, and all the dirty secrets they've kept. And guess what? I'm telling.


You can read more about the show at its official website HERE, and more about the series of books at the author's official site HERE.

THE GIVEAWAY
Courtesy of ABC Family, we are giving away a ton of awesome Pretty Little Liars and The Secret Life of the American Teenager swag. We've got two prize packs up for grabs.
PRIZE 1: SECRET LIFE
One copy of The Secret Diary of Ashley Juergens, a brand new book available June 15 from Hyperion Books
The Secret Life Of The American Teenager Volume 1 on DVD
The Secret Life Of The American Teenager Volume 2 on DVD
PRIZE 2: PRETTY LITTLE LIARS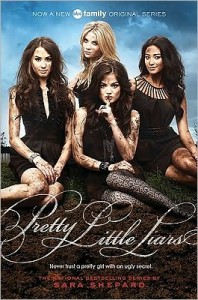 Pretty Little Liars tote bag
A newly re-released copy of Pretty Little Liars by Sara Shepard featuring the ABC Family show's key art on the cover
The giveaway is open to residents of the United States, and will run until tonight at 11:59 PM (PST). Only ONE entry per person (that means I.P. address too), please! ALL Multiple entries (even if it is just for clarification) will be automatically disqualified. To enter, simply leave a comment here telling us which show you watch and why (or which show you'd like to watch and why). Good luck!