"On The Smugglers' Radar" is a new feature for books that have caught our eye: books we heard of via other bloggers, directly from publishers, and/or from our regular incursions into the Amazon jungle. This is how the Smugglers' Radar was born, and because there are far too many books that we want than we can possibly buy or review (what else is new?) we thought we could make it into a weekly feature – so YOU can tell us which books you have on your radar as well!
On Ana's Radar:
I have had this on my radar for a while now. It has been out in Australia for a while and BookThingo told me about it on Twitter. It seems to be pretty good so yeah. It comes out in March in the US.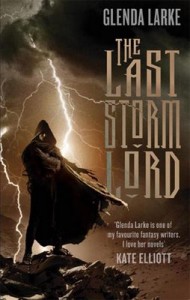 Shale knows of no other world than the desert. He knows that his life – and the lives of his family – depend on one thing and one thing only: water. Water is life for all the citizens of the Quartern and it is the Stormlord who brings the rains to the desert. But the magic is disappearing. The Stormlord's heirs lack the talent to bring the water from the distant seas and young students with a certain promise tend to die, mysteriously, out in the wastes. Shale may be the saviour of every life in the Quartern. He can do what no mere Rainlord can, and may be the newest, and the last, Stormlord – if he can learn to control the waters of life and, of course, if he lives that long. Shale's entire civilization stands at the brink of disaster. Water is life and the wells are going dry ..
The wonderful Meredith Duran finally has been granted a beautiful cover (although with the ubiquitous "Wicked" title) . Can't wait for April!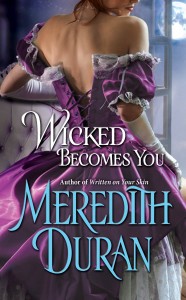 Gwen Maudsley is pretty enough to be popular, and plenty wealthy, too. But what she's best loved for is being so very, very nice. When a cad jilts her at the altar—again—the scandal has her outraged friends braying for blood. Only Gwen has a different plan. If nice no longer works for her, then it's time to learn to be naughty. Happily, she knows the perfect tutor—Alexander Ramsey, her late brother's best friend and a notorious rogue.

But unbeknownst to Gwen, Alex's aloof demeanor veils his deepest unspoken desire. He has no wish to see her change, nor to tempt himself with her presence when his own secrets make any future between them impossible. But on a wild romp from Paris to the Riviera, their friendship gives way to something hotter, darker, and altogether more dangerous. With Alex's past and Gwen's newly unleashed wildness on a collision course, Gwen must convince Alex that his wickedest intentions are exactly what she needs.
Two of my favorite authors-who-blog recently recommended this book as one of their all time favorite romance. Justine Larbalestier says
Every time I re-read one of Mahy's books I'm struck all over again by what a gorgeous writer she is and I decide that whichever book I'm re-reading is my fave. But The Changeover really is my favourite.
and
Sarah Rees Brennan says about Laura and Sorry (the main characters) and The Changeover:
The best YA romance I have ever read, possibly the best YA I have ever read
After that, I went and bought the freaking book straight away! The book is actually from 1984 but I never heard about it before.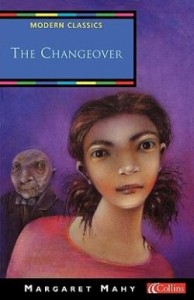 The face in the mirror. From the moment she saw it, Laura Chant knew that something dreadful was going to happen. It wasn't the first time she'd been forewarned. But never before had anything so terrible happened. The horrifyingly evil Carmody Braque touched and branded her little brother — and now Jacko was very ill, getting steadily worse. There was only one way to save him. Laura had to change over: had to release her supernatural powers. And that meant joining forces with the extraordinary and enigmatic Sorenson Carlisle!
This one comes recommended by Renay who says about it: "it is unflinchingly, over the top, with-no-shame-whatsoever the happiest book in the world. Ain't nothing but blue skies." Honestly. How could I possibly NOT want to read that?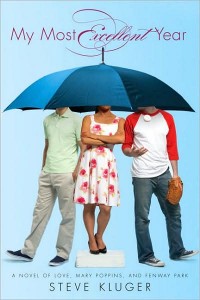 Best friends and unofficial brothers since they were six, ninth-graders T.C. and Augie have got the world figured out. But that all changes when both friends fall in love for the first time. Enter Alé. She's pretty, sassy, and on her way to Harvard. T.C. falls hard, but Alé is playing hard to get. Meanwhile, Augie realizes that he's got a crush on a boy. It's not so clear to him, but to his family and friends, it's totally obvious! Told in alternating perspectives, this is the hilarious and touching story of their most excellent year, where these three friends discover love, themselves, and how a little magic and Mary Poppins can go a long way
On Thea's Radar:
This first book is an upcoming novel from Jo Graham, whose Black Ships I read and loved back in 2008. I still have Hand of Isis on my shelf, begging to be read, but that doesn't stop me from lusting over this upcoming book…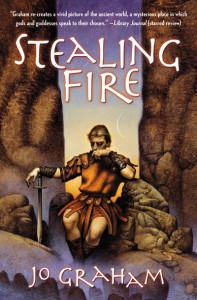 Alexander the Great's soldier, Lydias of Miletus, has survived the final campaigns of the king's life. He now has to deal with the chaos surrounding his death. Lydias throws his lot in with Ptolemy, one of Alexander's generals who has grabbed Egypt as his personal territory. Aided by the eunuch Bagoas, the Persian archer Artashir, and the Athenian courtesan Thais, Ptolemy and Lydias must take on all the contenders in a desperate adventure whose prize is the fate of a white city by the sea, and Alexander's legacy.
I've always wanted to read Elizabeth Moon's fantasy novels, as her military-ish SF is quite fun, and I'm stoked to see that she's returning to her fantasy roots!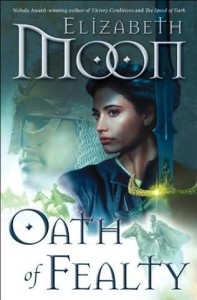 Thanks to Paks's courage and sacrifice, the long-vanished heir to the half-elven kingdom of Lyonya has been revealed as Kieri Phelan, a formidable mercenary captain who earned a title—and enemies—in the neighboring kingdom of Tsaia. Now, as Kieri ascends a throne he never sought, he must come to terms with his own half-elven heritage while protecting his new kingdom from his old enemies—and those he has not yet discovered.

Meanwhile, in Tsaia, Prince Mikeli prepares for his own coronation. But when an assassination attempt nearly succeeds, Mikeli suddenly faces the threat of a coup. Acting swiftly, Mikeli strikes at the powerful family behind the attack: the Verrakaien, magelords possessing ancient sorcery, steeped in death and evil. Mikeli's survival—and that of Tsaia—depend on the only Verrakai whose magery is not tainted with innocent blood.

Two kings stand at a pivotal point in the history of their worlds. For dark forces are gathering against them, knit in a secret conspiracy more sinister—and far more ancient—than they can imagine. And even Paks may find her gods-given magic and peerless fighting skills stretched to the limit—and beyond.
I am drooling over this highly anticipated new release from horror maestro Peter Straub. The early reviews are overwhelmingly positive – and I'm expecting big things from A Dark Matter.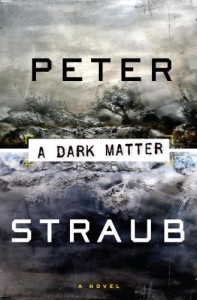 The charismatic and cunning Spenser Mallon is a campus guru in the 1960s, attracting the devotion and demanding sexual favors of his young acolytes. After he invites his most fervent followers to attend a secret ritual in a local meadow, the only thing that remains is a gruesomely dismembered body—and the shattered souls of all who were present.

Years later, one man attempts to understand what happened to his wife and to his friends by writing a book about this horrible night, and it's through this process that they begin to examine the unspeakable events that have bound them in ways they cannot fathom, but that have haunted every one of them through their lives. As each of the old friends tries to come to grips with the darkness of the past, they find themselves face-to-face with the evil triggered so many years earlier. Unfolding through the individual stories of the fated group's members, A Dark Matter is an electric, chilling, and unpredictable novel that will satisfy Peter Straub's many ardent fans, and win him legions more.
I saw this arresting cover and had to get the skinny on the book. This sounds like a wonderful, old-skool traditional fantasy.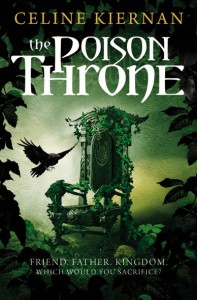 Young Wynter Moorehawke returns to court with her dying father – but she finds her old home shadowed with fear and riddled with dangerous secrets. King Jonathon has become a violent despot, terrorizing those he once loved, and his son Alberon has fled into exile to plan a royal coup. Meanwhile, Alberon's half-brother Razi has been elevated to heir, and struggles to meet King Jonathon's increasingly untenable commands while keeping his sanity.

And at the heart of matters lies a war machine so lethal that no one dares speak of it. The kingdom would belong to the machine's master, yet the consequences of using it are too appalling to consider. But temptation has ever been the enemy of reason.
Saw this on the Orbit blog, and cannot wait for the release. The best part is, book 2 is released a month after the first title is.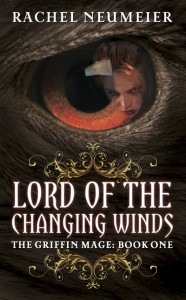 Griffins lounged all around them, inscrutable as cats, brazen as summer. They turned their heads to look at Kes out of fierce, inhuman eyes. Their feathers, ruffled by the wind that came down the mountain, looked like they had been poured out of light; their lion haunches like they had been fashioned out of gold. A white griffin, close at hand, looked like it had been made of alabaster and white marble and then lit from within by white fire. Its eyes were the pitiless blue-white of the desert sky.

Little ever happens in the quiet villages of peaceful Feierabiand. The course of Kes' life seems set: she'll grow up to be an herb-woman and healer for the village of Minas Ford, never quite fitting in but always more or less accepted. And she's content with that path — or she thinks she is. Until the day the griffins come down from the mountains, bringing with them the fiery wind of their desert and a desperate need for a healer. But what the griffins need is a healer who is not quite human . . . or a healer who can be made into something not quite human.
Thanks to the folks at Fantasy Book Critic for pimping these next few titles. WANT. NOW.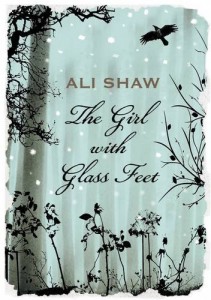 Strange things are happening on the remote and snowbound archipelago of St. Hauda's Land. Unusual winged creatures flit around the icy bogland, albino animals hide themselves in the snow-glazed woods, and Ida Maclaird is slowly turning into glass. Ida is an outsider in these parts, a mainlander who has visited the islands only once before. Yet during that one fateful visit the glass transformation began to take hold, and now she has returned in search of a cure.

Midas Crook is a young loner who has lived on the islands his entire life. When he meets Ida, something about her sad, defiant spirit pierces his emotional defenses. As Midas helps Ida come to terms with her affliction, she gradually unpicks the knots of his heart. Love must be paid in precious hours and, as the glass encroaches, time is slipping away fast. Will they find a way to stave off the spread of the glass?

The Girl with Glass Feet is a dazzlingly imaginative and magical first novel, a love story to treasure.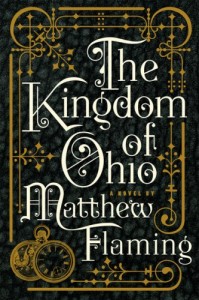 An incredibly original, intelligent novel-a love story set against New York City at the dawn of the mechanical age, featuring Nikola Tesla, Thomas Edison, and J. P. Morgan.

After discovering an old photograph, an elderly antiques dealer living in present-day Los Angeles is forced to revisit the history he has struggled to deny. The photograph depicts a man and a woman. The man is Peter Force, a young frontier adventurer who comes to New York City in 1901 and quickly lands a job digging the first subway tunnels beneath the metropolis. The woman is Cheri- Anne Toledo, a beautiful mathematical prodigy whose memories appear to come from another world. They meet seemingly by chance, and initially Peter dismisses her as crazy. But as they are drawn into a tangle of overlapping intrigues, Peter must reexamine Cheri-Anne's fantastic story. Could it be that she is telling the truth and that she has stumbled onto the most dangerous secret imaginable: the key to traveling through time?

Set against the mazelike streets of New York at the dawn of the mechanical age, Peter and Cheri-Anne find themselves wrestling with the nature of history, technology, and the unfolding of time itself.
That's it from us! What books do you have on your radars?