"On The Smugglers' Radar" is a new feature for books that have caught our eye: books we heard of via other bloggers, directly from publishers, and/or from our regular incursions into the Amazon jungle. This is how the Smugglers' Radar was born, and because there are far too many books that we want than we can possibly buy or review (what else is new?) we thought we could make it into a weekly feature – so YOU can tell us which books you have on your radar as well!
On Ana's Radar:
I read Darkborn by Alison Sinclair last year and I really enjoyed it (although not as much as Maya expected me to) and have been looking forward to reading the sequel ever since. (Thanks goes to Kmont for the cover).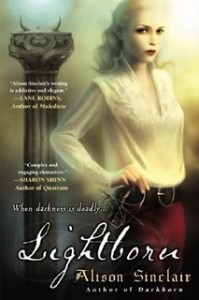 The Darkborn aristocracy has rejected magic, viewing the pursuit of science as the only worthy goal. But Lady Telmaine Hearne does not have that luxury. She has kept her own powers secret, fearful of being ruined in society… until her husband Balthasar draws her into a conspiracy to protect the archduke and his brother against a magical enemy. But who will protect them from her?
We were offered these two YA books for review last week and I thought they sounded interesting, plus I like the covers: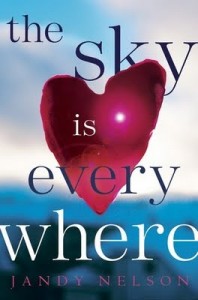 Seventeen-year-old Lennie Walker, bookworm and band geek, plays second clarinet and spends her time tucked safely and happily in the shadow of her fiery older sister, Bailey. But when Bailey dies abruptly, Lennie is catapulted to center stage of her own life—and, despite her nonexistent history with boys, suddenly finds herself struggling to balance two. Toby was Bailey's boyfriend; his grief mirrors Lennie's own. Joe is the new boy in town, a transplant from Paris whose nearly magical grin is matched only by his musical talent. For Lennie, they're the sun and the moon; one boy takes her out of her sorrow, the other comforts her in it. But just like their celestial counterparts, they can't collide without the whole wide world exploding.

This remarkable debut is perfect for fans of Sarah Dessen, Deb Caletti, and Francesca Lia Block. Just as much a celebration of love as it is a portrait of loss, Lennie's struggle to sort her own melody out of the noise around her is always honest, often hilarious, and ultimately unforgettable.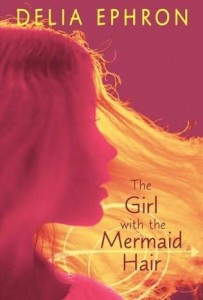 Click. Sukie Jamieson takes a selfie after her tennis lesson. Click. She takes one before she has to give a presentation in class. Click. She takes one to be sure there's nothing in her teeth after eating pizza at Clementi's. And if she can't take a selfie, she checks her reflection in windows, spoons, car chrome—anything available, really. So when her mother gives her an exquisite full-length mirror that once belonged to her grandmother, Sukie is thrilled. So thrilled that she doesn't listen to her mother's warning: "This mirror will be your best friend and worst enemy." Because mirrors, as Sukie discovers, show not only the faraway truth but the truth close up. And finding out that close-up truth changes people. Often forever.

Acclaimed novelist and screenwriter Delia Ephron crafts a powerful novel of truth, beauty, and the secrets about family and friends that lie beneath perfection.
Joanna Bourne is a fabulous romance writer and it was about time someone gave her a cover that did not have ridiculous man-tity in it. I can't wait to read Maggie and Doyle's book ! (Thanks to KB for this one. No blurb yet, though) .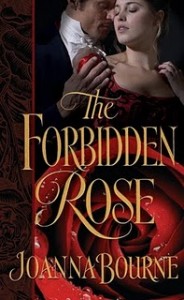 And will you look at this incredible cover? I really need to start reading this series. Book one, Devil's Kiss has been sitting on my TBR pile for ages now.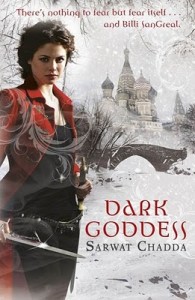 After the death of her soulmate Kay by her very own sword, Billi SanGreal has thrown herself into the brutal regime of Templar duties with utter abandon. There is no room for feelings any more – her life is now about hunting down the Unholy. But when Billi and another Knight Templar are caught at the heart of a savage werewolf attack, only Billi survives – except for a young girl at the scene who Billi unthinkingly drags away with her as they escape. But Vasalisa is no ordinary girl. She is an avatar with an uncontrollable power – and it's not only the werewolves who want her. Billi has to flee to the frosty climes of Russia, with a human timebomb who, it seems, could destroy the world . . .
And finally, when I was about to close my part of the post, I saw this at Persephone Reads and nearly drowned the keyboard with so much drooling. This sounds and looks, AWESOME: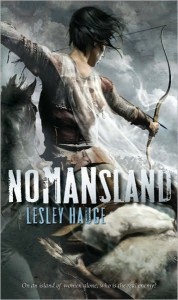 "Sometime in the future, after devastating wars and fires, a lonely, windswept island in the north is populated solely by women. Among these women is a group of teenaged Trackers—expert equestrians and archers—whose job is to protect their shores from the enemy. The enemy, they've been told, is men. When these girls come upon a partially buried home from the distant past, they are fascinated by the strange objects—high-heeled shoes, teen magazines, makeup—found there. What are they to make of these mysterious things, which introduce a world they have never known? And what does it mean for their strict society, where friendship is forbidden and rules must be obeyed—at all costs?"
On Thea's Radar
I love but am also ever-so-slightly peeved that Ana's reading tastes are morphing into "Thea territory" – it sucks when she sets up these posts while I'm diligently working on book reviews, and she TAKES ALL MY COVERS! Ahem. Anyways….
This title is one that I heard of via dystopian/apocalyptic blogger extraordinaire, Rhiannon Hart during Smugglivus. The US cover has been released, and I think it warrants reposting: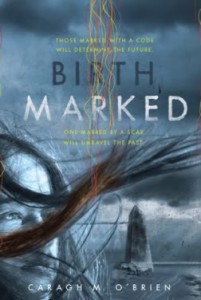 After climate change, on the north shore of Unlake Superior, a dystopian world is divided between those who live inside the wall, and those, like sixteen-year-old midwife Gaia Stone, who live outside. It's Gaia's job to "advance" a quota of infants from poverty into the walled Enclave, until the night one agonized mother objects, and Gaia's parents disappear.

As Gaia's efforts to save her parents take her within the wall, she faces the brutal injustice of the Enclave and discovers she alone holds the key to a secret code, a code of "birthmarked" babies and genetic merit.
Fraught with difficult moral choices and rich with intricate layers of codes, BIRTHMARKED explores a colorful, cruel, eerily familiar world where a criminal is defined by her genes, and one girl can make all the difference.
Love this next cover…and yeah, I'm shallow like that sometimes!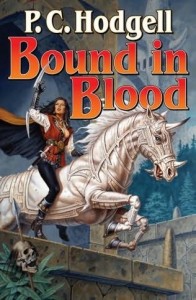 When Jame returned to Knorth hall to help her brother Torisen name all the fallen fighters' death banners stored there, she made the disturbing discovery that thosr banners splattered with their owner's blood also have trapped their owners' souls. She also found a contract proving her cousin Kindrie to be legitmate, proving that there are three full-blooded Knorth. Three full-blooded Knorth means that the Three-Faced God can be manifested-something that none of the three are likely to want to do, if they have any choice in the matter..

Returning with this unwelcome knowledge to school at Tentir, Jame continued to dodge the attentions of an unwanted admirer, strengthen her link to her feline hunting ounce, work with the rathorn colt Death's-head to insure that it doesn't resume its attempts to kill her, and of course, kept causing plenty of unintended havoc. She also had to help fight off attacks from hillmen, repel a stampede of yarkcarn(think warthogs the size of mamoths), fight in the Winter War(a mock conflict-or, ar least, that's how it was supposed to be), and solve the mystery behind the death of her evil uncle, who somehow is still spectrally manifesting himself in nasty ways.

No doubt about-it Jame is back, and with vengeance, as the popular and critically-praised fantasy adventure series continues.
This upcoming title from Holly Black looks awesome too: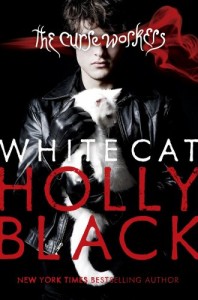 Cassel comes from a family of curse workers — people who have the power to change your emotions, your memories, your luck, by the slightest touch of their hands. And since curse work is illegal, they're all mobsters, or con artists. Except for Cassel. He hasn't got the magic touch, so he's an outsider, the straight kid in a crooked family. You just have to ignore one small detail — he killed his best friend, Lila, three years ago.

Ever since, Cassel has carefully built up a façade of normalcy, blending into the crowd. But his façade starts crumbling when he starts sleepwalking, propelled into the night by terrifying dreams about a white cat that wants to tell him something. He's noticing other disturbing things, too, including the strange behavior of his two brothers. They are keeping secrets from him, caught up in a mysterious plot. As Cassel begins to suspect he's part of a huge con game, he also wonders what really happened to Lila. Could she still be alive? To find that out, Cassel will have to out-con the conmen.

Holly Black has created a gripping tale of mobsters and dark magic where a single touch can bring love — or death — and your dreams might be more real than your memories.
Then I saw this gorgeous one browsing through the Bantam Spectra website…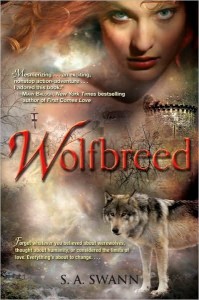 In this captivating reinvention of the werewolf novel, S. A. Swann propels readers into the darkest days of the Middle Ages, weaving a rare blend of soaring romance, historical intrigue, paranormal thrills, and spiritual questioning to tell a story that forever changes those who hear it.

When a monk inadvertently discovers a lair of werewolf young, he unleashes what will become the Church's most powerful–and secret–weapon. Clandestinely raised by the Teutonic Order, these lupine creatures serve as instruments of God against pagan unbelievers. Trained to slip into villages cloaked in human form, they are all but unstoppable. Only one, called Lilly, has cunningly fled her brutal master.

Uldolf is too young to remember the massacre eight years earlier that claimed his village, his arm, and his kin. But he knows the pain of loneliness. When he sees what appears to be a beautiful young woman, injured and cowering in the woods, he races to her aid. Uldolf and his adoptive family will do anything to protect the terrified girl, but the danger is greater than they can possibly imagine. For death is the only life Lilly has ever known–and if their humanity can't pierce the darkness Lilly harbors in her soul, they'll soon come to know it, too.
Apparently pre-cognitive teens are the new thing, considering these next two titles: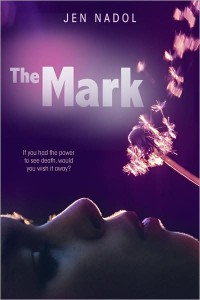 A gripping debut novel that deals with death, fate, and a teen girl's ability to change them both.

Sixteen-year-old Cassandra Renfield has always seen the mark—a light glow reminiscent of candlelight. The only time she pointed it out taught her she shouldn't do it again. For years, the mark has followed Cassie, its rare appearances odd, but insignificant. Until the day she watches a man die. As she revisits each occurrence of the mark, Cassie realizes she can see a person's imminent death. Not how or where, only when: today.
Now armed with a slight understanding of the mark, Cassie begins to search for it. Even as she hides her secret, Cassie mines her philosophy class, her memories, and even her new boyfriend for answers about the faint glowing mark. But many questions remain. How does it work? Why her? And finally, the most important of all: If you know today is someone's last, should you tell them?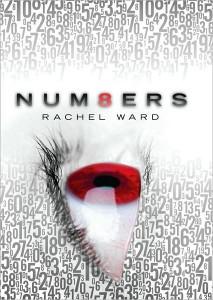 Ever since she was child, Jem has kept a secret: Whenever she meets someone new, no matter who, as soon as she looks into their eyes, a number pops into her head. That number is a date: the date they will die. Burdened with such awful awareness, Jem avoids relationships. Until she meets Spider, another outsider, and takes a chance. The two plan a trip to the city. But while waiting to ride the Eye ferris wheel, Jem is terrified to see that all the other tourists in line flash the same number. Today's number. Today's date. Terrorists are going to attack London. Jem's world is about to explode!
This is an older release (2008), but it sounds so wonderful, I had to include it: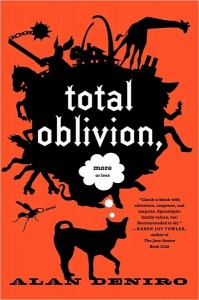 "I remember the first time I began to understand that things might not be the same again."

What's a girl to do when her world is invaded by warriors from the ancient world? That's the problem faced by sixteen-year-old Macy, who sees her quiet, normal life in suburban Minnesota turned upside down when things that should never be possible begin to transform the landscape all around her. The cable stops working, the phone lines die–and then the horsemen come to town. It's not the same America that she last went to sleep in.

Ticketed to a refugee camp by the marauding Scythian armies, Macy and her family come to believe that heading down the Mississippi by boat is their one escape from the encroaching madness. But as they make their way downriver, Macy's world just keeps getting stranger, and the wooden submarines, wasp-borne plagues, and talking dogs are the least of her problems: For in this upside-down world, old identities warp and family bonds are sorely tested.
And, finally, saw this over at Aidan's blog, A Dribble of Ink. OMG. This cover is…there are no words.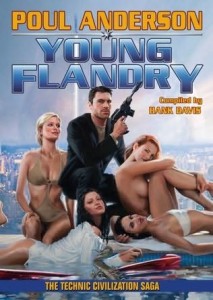 I wonder what market they are trying to tap into?
And that's it for us! How about you? Any new titles you've got on your radars?