A good Sunday to you all! Hey, have you started your Christmas shopping yet? I am MOST excited because I think I found the Ultimate Christmas Gift for Thea but shhhhhh don't tell her!
Anyways, here is our weekly stash:
Giveaway winners:
We've got two separate giveaway winners to announce!
The winner of Blood Promise by Richelle Mead is: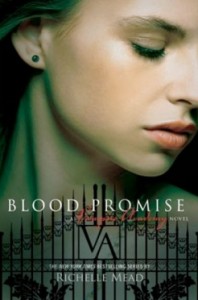 Crystal (comment #14)
The two winners of Wild Heart by Lori Brighton are: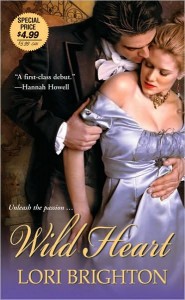 Marie (comment # 17)
Lisa Garrett (comment # 15)
Congratulations to all the winners! You know the drill. Send us an email (contact AT thebooksmugglers DOT com) with your snail mail address, and we'll get your goodies out to you as soon as possible. Thanks again to everyone that entered, and if you didn't win this time, don't worry – we have plenty more where these giveaways came from!
Assorted News:
Have your heard of NA? Well, apparently there is a new genre booming and it's called New Adult, with the age range between 20-26. St Martin's Press is running a contest and you can read more about the genre here. Although we find the idea interesting we can't help but to think: is this really needed? What do you think?
Kristi, The Story Siren has a very interesting post about ARCs where she posts the Q&A after she emailed publishers and authors about the cost of producing and distributing, how to request them etc. The post has a lot of information, especially for new bloggers.
Last week, Ana wrote a post, called I, Reader, where she pondered about genre exhaustion and about the sameness that afflicts Romance's Covers and titles. Well, as it turns out this is a cross-genre malady. Bookshelves of Doom posted a link to a gallery of reused (over and over again) covers for Historical novels; and Aidan from A Dribble of Ink posted the cover art for the new Brent Weeks novel which is very similar to the author's previous covers in a different series.
Old series: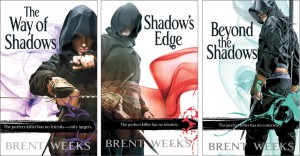 x
New series: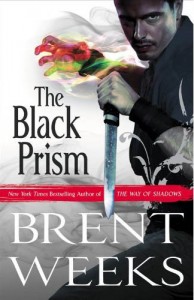 The post sparked an interesting conversation which had both the author and the creative director chiming in.Be sure to check it out here. (And we really need get around to read the first series by this author. It is in our TBR for AGES) .
Also via A Dribble of Ink: we learnt that there might be a new book in the Dark Tower series by Stephen King. Thea may or may not have hyperventilated when she heard the news.
The Vault of Horror, one of Thea's favorite horror blogs , is holding a competition, Ms Horror Blogosphere,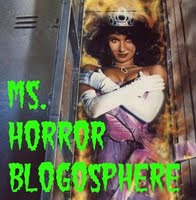 the first-ever "bloody pageant" of horror blogstresses. The contestants have been lined up here.
Movie news:
This week we saw the first trailer of Clash of Titans, the remake of one of our favorite movies. The trailer looks ok:
We really want to see this although we ain't holding our breaths. We might actually me more excited about the Ray Harryhausen special we have lined up for when the movie comes out! Just for fun check out the original movie's trailer:
But this: THIS LOOKS AWESOME! Kick-Ass, the Movie:

Kick-ass is a superhero movie, an adaptation of Mark Millar and John Romita Jr about a New York teen who becomes a vigilante called Kick-ass. Yes, we SO WANT TO SEE THIS. And here is the teaser:
This Week on the Book Smugglers:
On Monday we have our guest dare of November: Rhiannon Hart reviews The Warrior's Apprentice by Lois McMaster Bujold.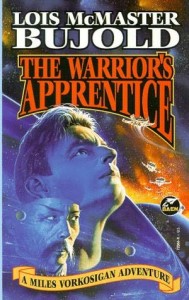 On Tuesday, we do a joint review of The Road Home by Ellen Emerson White, a YA book we have been dared to read by Angie of Angieville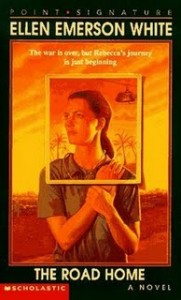 On Wednesday, Ana reviews the Last Will of Moira Leahy by Therese Walsh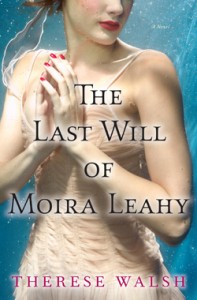 On Thursday, Thea reviews (and gives away) Darker Angels, the second book of The Black Sun Daugther's series by M L Hanover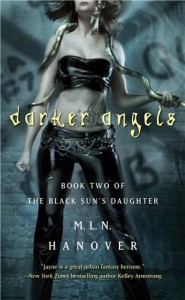 And finally, on Friday, it is our monthly installment of What She Said : Ana reviews Resenting the Hero by Moira J. Moore, the first book in one of Thea's favorite Fantasy series and Thea reviews Warbreaker by Brandon Sanderson, one of the Ana's top picks of Fantasy this year.
And that's it from us today! Have a great week!
~ Your Friendly Neighborhood Book Smugglers