Hello everyone and Happy Sunday! Let's get down to business.
Giveaway Winners:
The winners of ARCs of None of the Above by I.W. Gregorio are…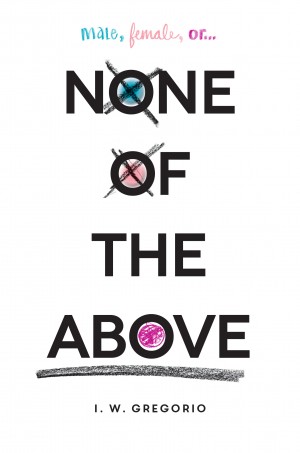 Congratulations! You know the drill. Send an email to us (contact AT thebooksmugglers DOT com) with your snail mail address and we'll get your winnings out to you as soon as possible.
Over at Tor.com: Rocket Talk!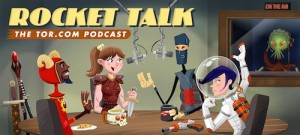 This past week we were guests over at Tor.com's Rocket Talk, where we talked to host and fellow blogger Justin Landon about Book Smugglers Publishing, Ancillary Sword and World Domination. Check out the episode HERE!
This Week on The Book Smugglers:
On Monday, we open up the week with an Inspirations & Influences essay from the second author on Book Smugglers Publishing's fall 2014 short story roster. Yukimi Ogawa, author of In Her Head, In Her Eyes, talks about the original Japanese fable that inspired her tale.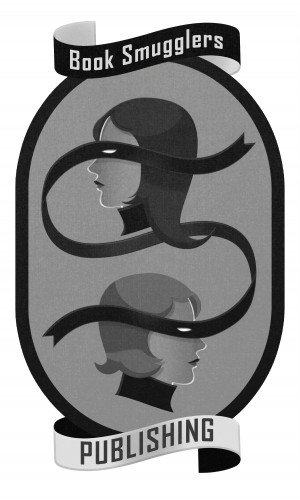 On Tuesday, we are very proud to post for free in its entirety online our second ever story from Book Smugglers Publishing, the aforementioned In Her Head, In Her Eyes by Yukimi Ogawa!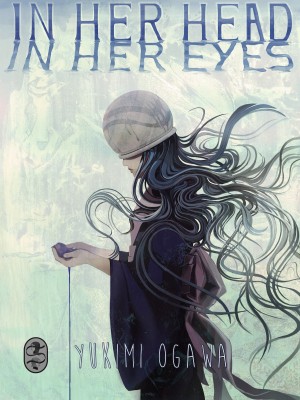 Wednesday, we open up the floor to our November Old School Wednesday readalong poll – plus Thea (finally) posts her review of A New Dawn by John Jackson Miller.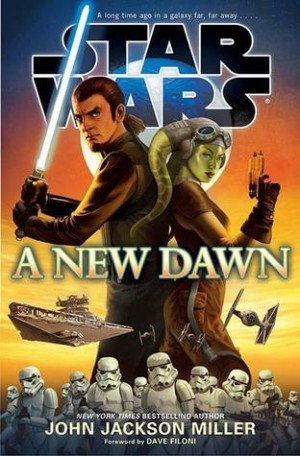 Thursday Ana takes over with a review of The Cure of Dreaming by Cat Winters…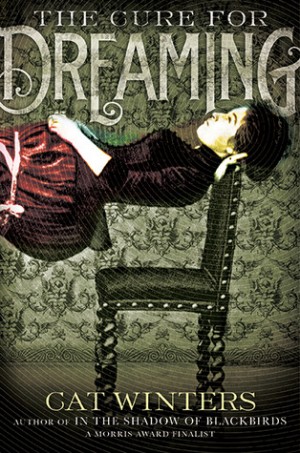 And on Friday we close out the week with a review of Heaven's Queen by Rachel Bach (the third and final novel in the Paradox trilogy). Plus, over at Kirkus, Thea reviews The Time Roads by Beth Bernobich and we have a giveaway of the book!
That's it for today! Until tomorrow, we remain…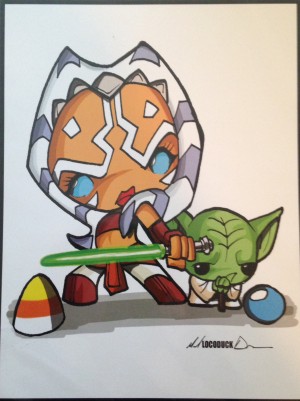 Ahsoka and Yoda, from Thea's NYCC art haul
~ Your friendly neighborhood Book Smugglers