"Inspirations and Influences" is a new series of articles in which we invite authors to write guest posts talking about their…well, Inspirations and Influences. The cool thing is that the writers are given free reign so they can go wild and write about anything they want. It can be about their new book, series or about their career as a whole.
Today our guest author is none other than historical fiction writer extraordinaire, Susan Holloway Scott. Susan is the author behind the novels of King Charles II, spanning four books and four different leading ladies. We first heard about Susan through the Godfather (Godmother?) of historical romance, Loretta Chase, who is a huge fan of Susan's historical fiction. After reading and loving The King's Favorite and interviewing Susan, we of course had to read her newest novel, The French Mistress, and – wouldn't you know it? – loved it as well. We are thrilled to have Susan over for a guest post, discussing her writing inspirations and influences.
Without further ado, we give you Susan Holloway Scott!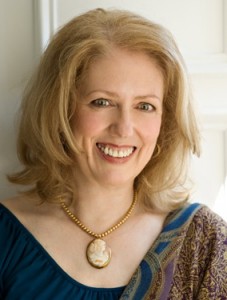 Susan Holloway Scott on Inspirations & Influences
——————–
Asking writers to describe their influences is like falling down a well: where's the bottom? For most writers, everything is inspiration. The way the raindrops are splatting on the driveway, or the neighbor's dog is barking, or a guidebook about New York consulted for a long-ago vacation: it's all fodder, even though sometimes a particular detail isn't called up from the memory-bank for years. So to limit things a bit, I'm going to talk only about a few of the influences for my new historical novel, The French Mistress, and spare you my neighbor's barking dog.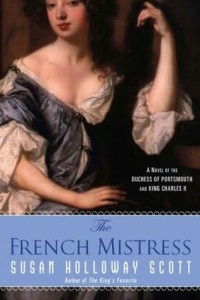 The French Mistress is based on the life of Louise de Keroualle, a 17th century French lady who was sent by Louis XIV as a "gift" and a spy to his cousin, the English King Charles II. In time Louise became Charles's most enduring mistress, and the last great love of his life, loving him far more faithfully than she did her homeland. Understandably, French Louise was not popular in England, and was regarded suspiciously as having an unnatural hold over the king.
As I tried to discover Louise's character, I had three quotes by her contemporaries as inspiration. The first is from the somewhat prudish diarist John Evelyn, who described Louise ("a Miss, as they call these unhappy creatures") at a country house party soon after she'd become Charles's lover: "She was for the most part in her undress all day, and there was much fondness & toying with the young wanton. "
Then there's this more cynical quote from Bishop Gilbert Burnet: "She studied to please and observe the King in everything, so that he passed away the rest of his life in a great fondness for her. He kept her at a vast charge; and she . . . gained of him everything she desired."
And here's my third, from Charles II himself on his death-bed, a circumstance that tends to make people speak the truth: "I have always loved [Louise], and I die loving her."
Whoa. How did Louise go from a nameless "young wanton" to the great love singled out in a royal deathbed declaration? That's the kind of thing that sends my imagination into overdrive, an influence if ever there was one.
I'm a visual writer, meaning that I really do believe a picture is worth a thousand words. With The French Mistress, I'm fortunate that my main characters were painted repeatedly during their lifetimes. Here's one of the first portraits of Louise after she arrived in London in 1670 (and the one that's on the cover of my book.) Contemporaries described her beauty as both "babyish" and "cunning", yet when I look at this portrait, she seems neither to me. I think she looks knowing, bemused, seductive…and inspiring.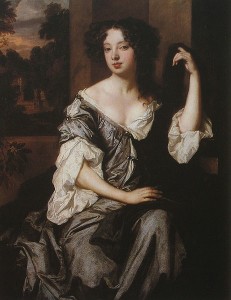 Louise de Keroualle, Duchess of Portsmouth
There's lots more tenuous influences behind this book, too. One long-ago summer while I was still in middle school, I stumbled across a dog-eared copy of Forever Amber by Kathleen Winsor in my local library. This now-legendary-but-one-time scandalous book (so infamous in 1944 that it really was banned in Boston!) was an eye-opener for me in many ways, but it was also my first introduction to the Restoration and to Charles II, who takes the fictional Amber St. Clare as one of his mistresses. Soon after I saw the 1947 movie version on TV. This starred Linda Darnell and Cornel Wilde and wasn't nearly as inspiring, and dangerously close to cheesy. But the dry, droll, drawling depiction of Charles by George Saunders did stick with me, and I have to admit I still hear his voice as Charles's.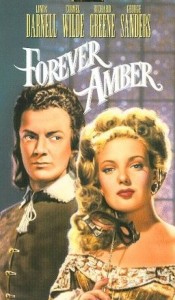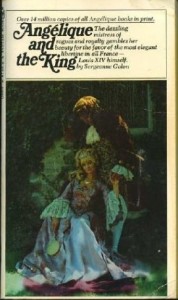 Joining Amber in my impressionable summer reading was her French counterpart, her heroine of the thirteen Angelique books by Serge and Anne Golon, set in Louis XIV's France –– a France Louise would have recognized, too. Later came the more serious and well-researched novels of Jean Plaidy –– though you'd never know it from the covers of the old paperback editions I had. From her books I learned that telling a good story didn't mean you had to skip over the history.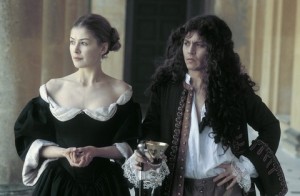 But I've saved the best for last: Johnny Depp as John Wilmot, Earl of Rochester, in the recent movie The Libertine. Yes, the earl is a character in The French Mistress. Yes, Johnny bears zero resemblance to the real earl's portraits, and yes, by the end he was really chewing the scenery, but who cares? The Libertine did a fantastic job of showing the murky side of Restoration England, and no one –– no one –– works a wig better than Johnny Depp. How exactly did he influence me? Ahh, for that you'll have to read The French Mistress, and decide for yourself!
And many thanks to Thea and Ana for having me back here at The Book Smugglers. You guys rock!
—————
Susan Holloway Scott is the author of over forty historical novels and novellas. Writing under her own name as well as Miranda Jarrett, her bestselling books have received numerous awards and honors. With more than three million copies of her books in print, she has been published in nineteen foreign countries around the world. Her most recent historical novels have been set in 17th century England, in the decadent, politically-charged royal court of King Charles II.
She is a graduate of Brown University, and lives with her family in a book-filled house outside of Philadelphia, PA.
You can read more about Susan on her website HERE or her blog From the Notebook and on Word Wenches.
Thank you, Susan!
GIVEAWAY DETAILS: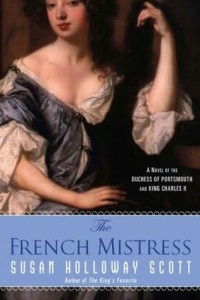 We have TWO copies of The French Mistress to give away! The contest is open to EVERYONE and will run until Sunday, July 12 at midnight (PST). To enter, leave a comment here. We will randomly select two winners and will announce them on Sunday in our weekly Smugglers Stash. Good luck!