Part of Pride 2017, this is a guest post by Book Smugglers Author Dianna Gunn , talking about the work of author & editor Casey Lawrence.

When the Book Smugglers reached out and asked me to talk about LGBTQ+ inspirations for Pride Month, I knew I didn't want to focus on a book—I wanted to focus on a person. You see, I know many amazing LGBTQ+ authors whose work goes far beyond their books. These people are also editors, artists, activists. They are friends, mentors, and constant inspirations.
Casey Lawrence is one such author. I met her back when she signed the contract for her first novel, Out of Order.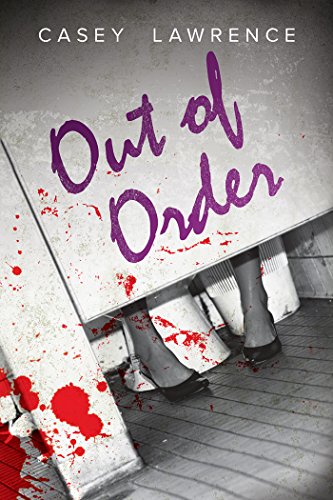 Out of Order is a mystery/suspense novel with a queer YA bent, and it's a fantastic book. It was the third book I had ever read with a bisexual protagonist and perhaps the tenth book with queer main characters at all. And it was artfully handled. Corey's—that's the main character—bisexuality is an important focal part of the story without being the main point.
All in all, Out of Order is a fantastic read, and I loved every minute of it.
It's also not the only awesome thing Casey's accomplished in the years I've known her. Her second novel, Order in the Court, came out last year and was nominated for the 2017 Bisexual Book Awards. She's traveled to several different places as a student, and this month she officially finished her (first) degree.
But none of those things are what I'd really like to talk about today. You see, Casey's done one of the most difficult things of all: taken all the rage and hurt surrounding Trump's election and turn it into something beautiful.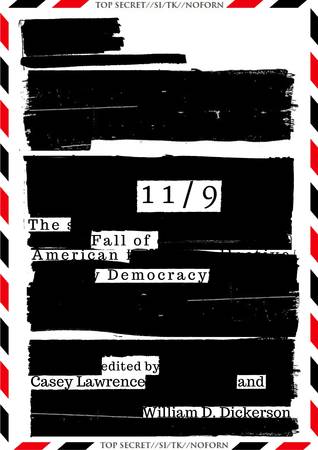 Since the election Casey's been working incredibly hard to pull together an anthology of prose and poetry called 11/9: The Fall of American Democracy. The anthology combines new voices and established authors, all from the marginalized identities most deeply affected by the Trump administration.
Published last month, the anthology is also Casey's way of giving to two incredible organizations, RAINN and the ACLU. These organizations are dedicated to ending violence and protecting American citizens' constitutional rights, huge jobs that will only become more daunting as this regime pushes its agenda forward. Both face the possibility of massive defunding, and they need the help now more than ever.
Casey's ceaseless work to put this anthology together—all while finishing her fourth year of university and volunteering for several student organizations—inspires me to do better for the world with my own work. I hope she will inspire you, too.

Presenting the diverse voices of those most affected by the results of the 2016 American presidential election, 11/9: The Fall of American Democracy is a charitable project meant to prioritize and highlight marginalized writers for a good cause. One hundred percent of profits from the sale of this book will be donated to RAINN, the nation's largest anti-sexual violence organization, and the ACLU, the nonprofit organization defending the constitutional rights of Americans.
11/9: The Fall of American Democracy contains the work of a number of award-winning poets and authors including Roger Aplon, Laura Foley, Alan w. Jankowski, Mike Jurkovic, Sergio A. Ortiz, Mindela Ruby, Claire Scott, and Jan Steckel, in addition to a number of unpublished poets and fresh young voices. From a precocious four-year-old writer to octogenarians, amateur poets to Pushcart nominees, American expats to teens who have never left their hometown, this volume collects poetry and short prose reflecting on 11/9/16, a dark day in American history.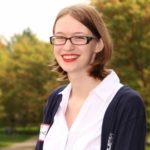 Casey Lawrence is an undergraduate English Language and Literature student at Brock University minoring in French and German. The vice-president of the Gay-Straight Alliance and editor of the yearbook in high school, she now volunteers with the Brock English Students' Association, Brock Faith & Life, Brock Pride, and, most notably, the Brock Leaders Citizenship Society. She lives at home with her mother, grandmother, and her adorable seven-pound Yorkie, Bindi, in Ontario, Canada, where her bedroom is packed wall-to-wall with books. She reads everything from classics to comic books, and is an insatiable consumer of all kinds of stories. From a small city in southern Ontario, she makes frequent trips to Toronto to go to ComicCon, the Pride parade, and to see her friends spin HHC. Casey enjoys dropping some sick rhymes at Poetry Slam, picking through used book stores, marathoning her favourite shows on Netflix, and speaking out against discrimination at her school and in the broader community.