Old School Wednesdays presents a new flashback feature in which we Book Smugglers reflect on a new topic or theme in popgeekdom.
Old School Wednesdays is a weekly Book Smuggler feature. We came up with the idea towards the end of 2012, when both Ana and Thea were feeling exhausted from the never-ending inundation of New and Shiny (and often over-hyped) books. What better way to snap out of a reading fugue than to take a mini-vacation into the past?
So, recently I read Sleeping Giants by Sylvain Neuvel, a highly anticipated read of 2016 that turned out to be a huge disappointment for many reasons, one of them the fact that its epistolary narrative is perfunctory rather than exciting, clever or used to its fullest potential. With that disappointment in mind, I turn my eyes to other, better epistolary narratives as we go down memory lane on this (Old School) Wednesday(s).
THE ASHBURY/BROOKFIELD SERIES BY JACLYN MORIARTY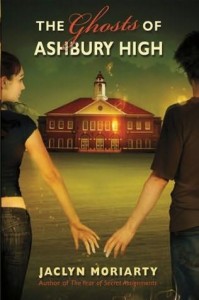 I discovered this YA series of interconnected epistolary novels back in 2010, when I was still a baby blogger. I remember how much fun I had writing the review of the series – which I made to be a letter to a made-up Society of Totally Awesome Books.
There are four books in the series: Feeling Sorry For Celia, Finding Cassie Crazy, The Murder of Bindy Mackenzie and The Ghosts of Ashbury High.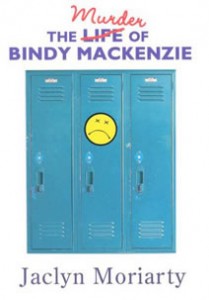 They all follow a group of close girl friends in high school and a stupendous example of how epistolary narratives can be used to great effect. In these books, the author masters not only different genres (The Ghosts of Ashbury High is a gothic novel if I have ever seen one, The Murder of Bindy McKenzie is a mystery novel) but also the usage of seemingly random entries to then pull the rug from under us by showing that there is no such thing as random.
CODE NAME VERITY BY ELIZABETH WEIN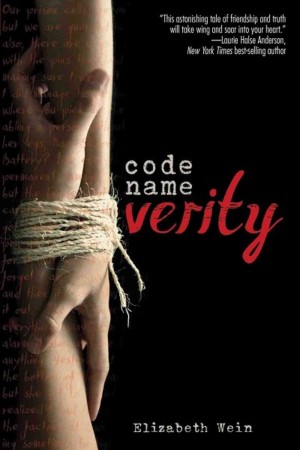 A couple years after that, I read Code Name Verity by Elizabeth Wein. One of the most stupendous books I have EVER read, Code Name Verity is simultaneously a super thrilling spy novel and an amazingly poignant friendship novel and also somehow, a novel about writing and reading. It is also a novel that breaks your heart into one billion pieces and leaves you spent on your bed, in foetal position hoping someone will come with a glass of water to rehydrate you.
It's the story of a captured spy writing down her confession and her best friend who is trying to find out where she is. This is the perfect example of how an epistolary novel almost always features unreliable narrators. In here, this is taken to its extreme because this is a SPY being told to write something under DURESS. You do the maths.
ILLUMINAE BY AMIE KAUFMAN AND JAY KRISTOFF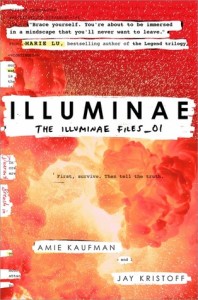 More recently, one of my top books of 2015 was Illuminae and this is probably the entry that is closest to Sleeping Giants in terms of genre and high stakes. And exactly because it is the closest one, it is also the one that most aptly highlights how unremarkable that book is.
Both books have an anonymous "collector" of information for the epistolary format, both books have an evil corporation, Strong Female Characters, space shenanigans, politics and romance. But Illuminae combines these things with aplomb and give us an end result that is exciting and fun as well as hard-core and heartbreakingly emotional. The romance works, the woman protagonist goes beyond stereotypes and is actually a person, the epistolary narrative is visually arresting in a way that makes sense AND fits the story. If you are looking for a superior Science Fiction novel, look no further than this one.

So there you have it! How do you feel about epistolary novels? Do you have recommended reads for moi?