As you probably know by now, Old School Wednesdays is a new weekly Book Smuggler feature. We came up with the idea towards the end of 2012, when we were feeling exhausted from the never-ending inundation of New and Shiny (and often over-hyped) books. What better way to snap out of a reading fugue than to take a mini-vacation into the past, right?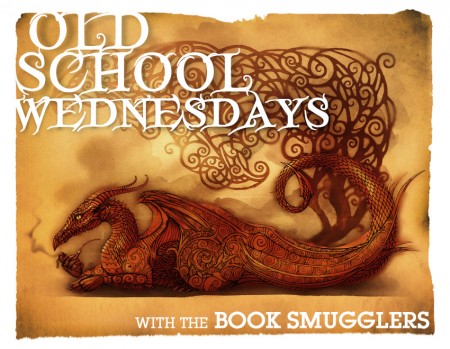 Logo designed by the wonderful KMont
We asked YOU for your favorite old school suggestions – and the response was so overwhelmingly awesome, we decided to compile a goodreads shelf, an ongoing database, AND a monthly readalong/book club. (Note that we've removed books that we have already read, or that we selfishly want to review as solos on Wednesday!)
October Readalong:
It is time for the October poll! Our official September readalong happens next week (Jackaroo by Cynthia Voigt), but we're preparing for October and opening the floor to voting for next month! The October Readalong will take place on October 30 and will be part of our Halloween Week celebrations – so we included here only Horror books this time. Muwahahaha.
You can vote on which title you'd like to read by using the poll in our sidebar, or following the titles below. Without further ado, here are the new crop of 5 titles for voting!
The Turn of the Screw by Henry James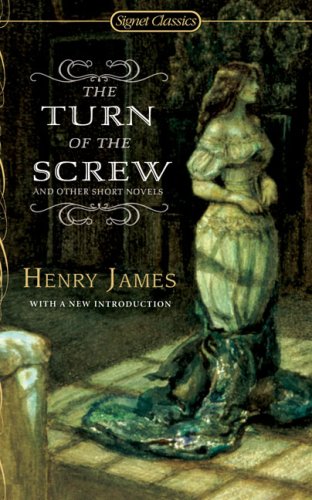 "The Turn of the Screw" is an intense psychological tale of terror. It begins in an old house on Christmas Eve. It is the story of a Governess who comes to live with and take care of two young children. The Governess loves her new position in charge of the young children, however she is soon disturbed when she begins to see ghosts.
Skin Hunger by Kathleen Duey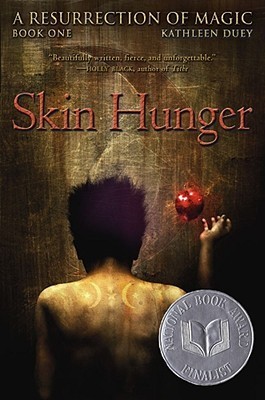 Sadima lives in a world where magic has been banned, leaving poor villagers prey to fakes and charlatans. A "magician" stole her family's few valuables and left Sadima's mother to die on the day Sadima was born. But vestiges of magic are hidden in old rhymes and hearth tales and in people like Sadima, who conceals her silent communication with animals for fear of rejection and ridicule. When rumors of her gift reach Somiss, a young nobleman obsessed with restoring magic, he sends Franklin, his lifelong servant, to find her. Sadima's joy at sharing her secret becomes love for the man she shares it with. But Franklin's irrevocable bond to the brilliant and dangerous Somiss traps her, too, and she faces a heartbreaking decision.Centuries later magic has been restored, but it is available only to the wealthy and is strictly controlled by wizards within a sequestered academy of magic. Hahp, the expendable second son of a rich merchant, is forced into the academy and finds himself paired with Gerrard, a peasant boy inexplicably admitted with nine sons of privilege and wealth. Only one of the ten students will graduate — and the first academic requirement is survival.

Sadima's and Hahp's worlds are separated by generations, but their lives are connected in surprising and powerful ways in this brilliant first book of Kathleen Duey's dark, complex, and completely compelling trilogy.
The Lottery by Shirley Jackson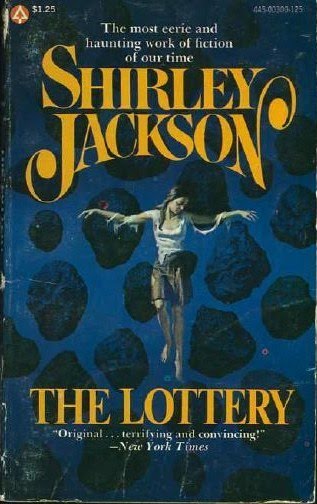 Shirley Jackson's The Lottery is a memorable and terrifying masterpiece, fueled by a tension that creeps up on you slowly without any clear indication of why. This is just a townful of people, after all, choosing their numbers for the annual lottery. What's there to be scared of?
The Good House by Tananarive Due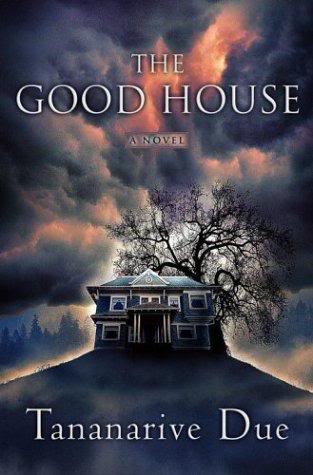 From the American Book Award winner and author of "one of the most talked about debuts in the horror field since the advent of Stephen King" "(Publishers Weekly)" comes a terrifying story of supernatural suspense, as a woman searches for the inherited power that can save her hometown from evil forces.

Tananarive Due's first three novels gained her legions of dedicated fans who recognize a true master of the genre. Now she returns with her best yet — a chilling story set in a small town in the Pacific Northwest. The house Angela Toussaint's late grandmother owned is so beloved that townspeople in Sacajawea, Washington, call it the Good House. But is it?

Angela hoped her grandmother's famous "healing magic" could save her failing marriage while she and her family lived in the old house the summer of 2001. Instead, an unexpected tragedy ripped Angela's family apart.

Now, two years later, Angela is moving past her grief and taking control of her life as a talent agent in Los Angeles, and she is finally ready to revisit the rural house she loved so much as a child. Back in Sacajawea, Angela realizes she hasn't been the only one to suffer a shocking loss. Since she left, there have been more senseless tragedies, and Angela wonders if they are related somehow. Could the events be linked to a terrifying entity Angela's grandmother battled in 1929? Did her teenage son, Corey, reawaken something that should have been left sleeping?

With the help of Myles Fisher, her high school boyfriend, and clues from beyond the grave, Angela races to solve a deadly puzzle that has followed her family for generations. She must summon her own hidden gifts to face the timeless adversary stalkingher in her grandmother's house — and in the Washington woods.
The Cipher by Kathe Koja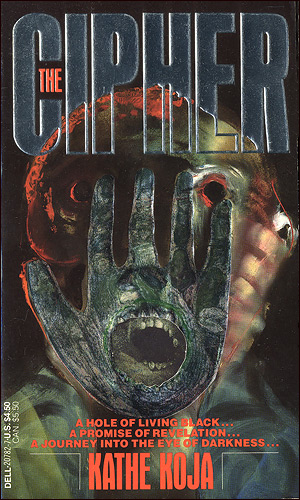 Kathe Koja's classic, award-winning horror novel is finally available as an ebook.

Nicholas, a would-be poet, and Nakota, his feral lover, discover a strange hole in the storage room floor down the hall – "Black. Pure black and the sense of pulsation, especially when you look at it too closely, the sense of something not living but alive." It begins with curiosity, a joke – the Funhole down the hall. But then the experiments begin. "Wouldn't it be wild to go down there?" says Nakota. Nicholas says "We're not." But they're not in control, not from the first moment, as those experiments lead to obsession, violence, and a very final transformation for everyone who gets too close to the Funhole.

THE CIPHER was the winner of the 1991 Bram Stoker Award, and was recently named one of io9.com's Top 10 Debut Science Fiction Novels That Took the World By Storm. Long out-of-print and much sought-after, it is finally available as an ebook, with a new foreword by the author.
[poll id="8″]
Get voting! And we hope you will join us on October 30 for Halloween.
Ongoing Suggestions:
Got a suggestion? Have an amazing book, published at least five years ago, that you would love to nominate for the OSW monthly readalong? Speak up and submit your favorites! (If you have problems with the form below, you can also access it HERE.)