"On The Smugglers' Radar" is a feature for books that have caught our eye: books we have heard of via other bloggers, directly from publishers, and/or from our regular incursions into the Amazon jungle. Thus, the Smugglers' Radar was born. Because we want far more books than we can possibly buy or review (what else is new?), we thought we would make the Smugglers' Radar into a weekly feature – so YOU can tell us which books you have on your radar as well!
On Ana's Radar:
I feel a Contemp YA binge coming my way. First up, this intriguing title: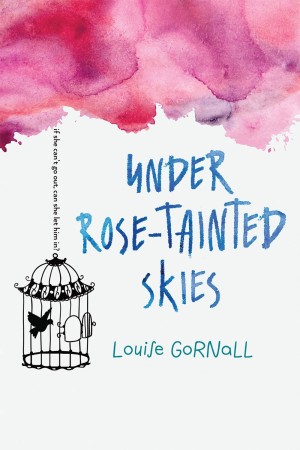 Norah has agoraphobia and OCD. When groceries are left on the porch, she can't step out to get them. Struggling to snag the bags with a stick, she meets Luke. He's sweet and funny, and he just caught her fishing for groceries. Because of course he did.

Norah can't leave the house, but can she let someone in? As their friendship grows deeper, Norah realizes Luke deserves a normal girl. One who can lie on the front lawn and look up at the stars. One who isn't so screwed up.

Readers themselves will fall in love with Norah in this poignant, humorous, and deeply engaging portrait of a teen struggling to find the strength to face her demons.

This new book by Kody Keplinger sounds good too: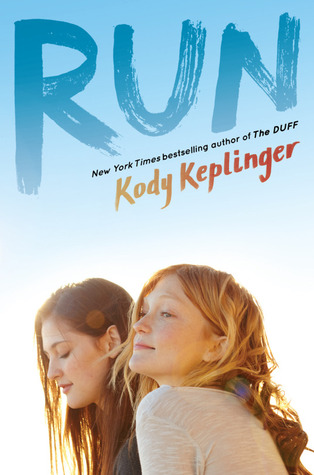 Bo Dickinson is a girl with a wild reputation, a deadbeat dad, and a mama who's not exactly sober most of the time. Everyone in town knows the Dickinsons are a bad lot, but Bo doesn't care what anyone thinks.

Agnes Atwood has never gone on a date, never even stayed out past ten, and never broken any of her parents' overbearing rules. Rules that are meant to protect their legally blind daughter — protect her from what, Agnes isn't quite sure.

Despite everything, Bo and Agnes become best friends. And it's the sort of friendship that runs truer and deeper than anything else.

So when Bo shows up in the middle of the night, with police sirens wailing in the distance, desperate to get out of town, Agnes doesn't hesitate to take off with her. But running away and not getting caught will require stealing a car, tracking down Bo's dad, staying ahead of the authorities, and — worst of all — confronting some ugly secrets.

An adult novel by Megan Abott – the master of dark: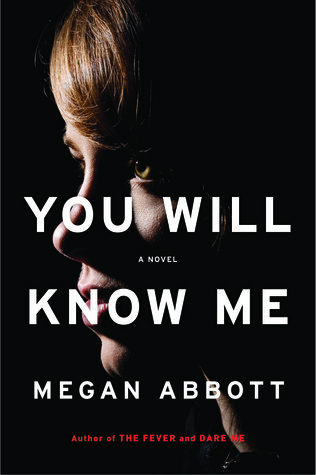 Katie and Eric Knox have dedicated their lives to their fifteen-year-old daughter Devon, a gymnastics prodigy and Olympic hopeful. But when a violent death rocks their close-knit gymnastics community just weeks before an all-important competition, everything the Knoxes have worked so hard for feels suddenly at risk. As rumors swirl among the other parents, revealing hidden plots and allegiances, Katie tries frantically to hold her family together while also finding herself drawn, irresistibly, to the crime itself, and the dark corners it threatens to illuminate. From a writer with "exceptional gifts for making nerves jangle and skin crawl," (Janet Maslin) YOU WILL KNOW ME is a breathless rollercoaster of a novel about the desperate limits of desire, jealousy, and ambition.

This SciFi YA also sounds good: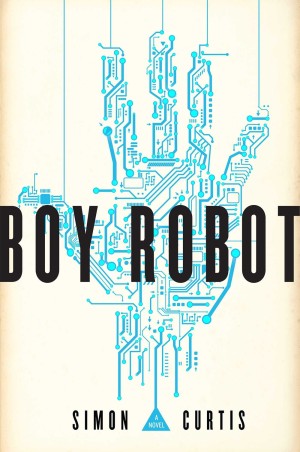 Seventeen-year-old Isaak discovers the truth about his origin and the underground forces that must come together to fight against a secret government organization formed to eradicate those like him in this high-octane science fiction debut.
There once was a boy who was made, not created.

In a single night, Isaak's life changed forever.

His adoptive parents were killed, a mysterious girl saved him from a team of soldiers, and he learned of his own dark and destructive origin.

An origin he doesn't want to believe, but one he cannot deny.

Isaak is a Robot: a government-made synthetic human, produced as a weapon and now hunted, marked for termination.

He and the Robots can only find asylum with the Underground—a secret network of Robots and humans working together to ensure a coexistent future.

To be protected by the Underground, Isaak will have to make it there first. But with a deadly military force tasked to find him at any cost, his odds are less than favorable.

Now Isaak must decide whether to hold on to his humanity and face possible death…or to embrace his true nature in order to survive, at the risk of becoming the weapon he was made to be.

In his debut, recording artist Simon Curtis has written a fast-paced, high-stakes novel that explores humanity, the ultimate power of empathy, and the greatest battle of all: love vs. fear.

Finally, a Kij Johnson Novella from Tor.com: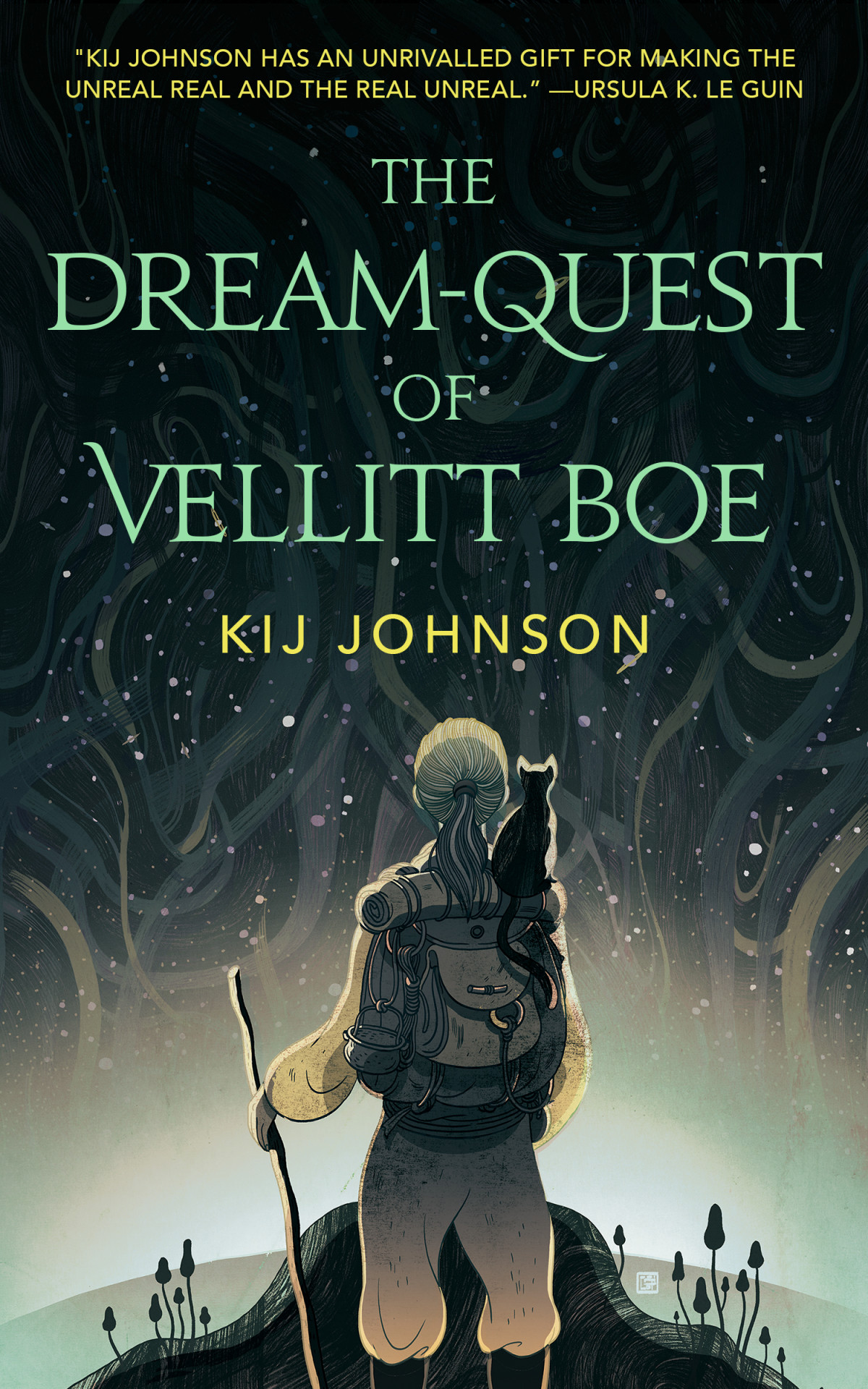 Professor Vellitt Boe teaches at the prestigious Ulthar Women's College. When one of her most gifted students elopes with a dreamer from the waking world, Vellitt must retrieve her.

But the journey sends her on a quest across the Dreamlands and into her own mysterious past, where some secrets were never meant to surface.

On Thea's Radar:
First on my radar today is a book I received in the mail this week, a military science fiction novel! Second book in a series I've been meaning to try–I mean, character-driven military SF featuring a female space marine. Uh, YES: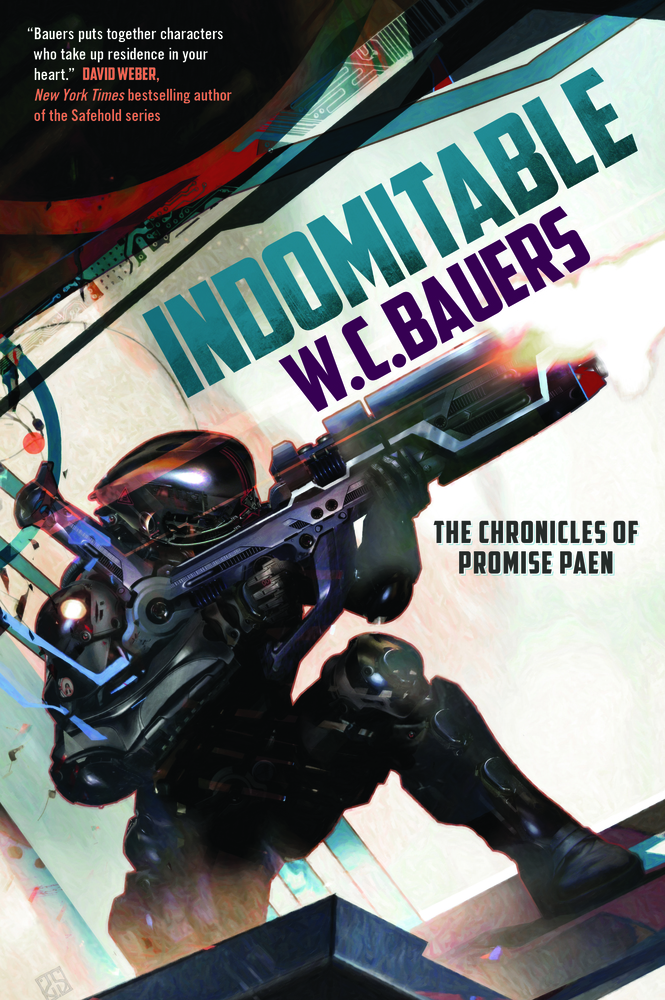 Indomitable: the second in W. C. Bauers's Chronciles of Promise Paen, character-driven military science fiction featuring a female space marine.

Promise Paen, captain of Victor Company's mechanized armored infantry, is back for another adventure protecting the Republic of Aligned Worlds.

Lieutenant Paen barely survived her last encounter with the Lusitanian Empire. She's returned home to heal. But the nightmares won't stop. And she's got a newly reconstituted unit of green marines to whip into shape before they deploy. If the enemies of the RAW don't kill them first, she just might do the job herself.

Light-years away, on the edge of the Verge, a massive vein of rare ore is discovered on the mining planet of Sheol, which ignites an arms race and a proxy war between the Republic and the Lusitanians. Paen and Victor Company are ordered to Sheol, to reinforce the planet and hold it at all costs.

On the eve of their deployment, a friendly fire incident occurs, putting Paen's career in jeopardy and stripping her of her command. When the Lusitanians send mercenaries to raid Sheol and destabilize its mining operations, matters reach crisis levels. Disgraced and angry, Promise is offered one shot to get back into her mechsuit. But she'll have to jump across the galaxy and possibly storm the gates of hell itself.

Next up, a book that I absolutely cannot wait to read–set between the fall of the Empire and The Force Awakens, starring a struggling Senator Leia, I NEED THIS BOOK NOW.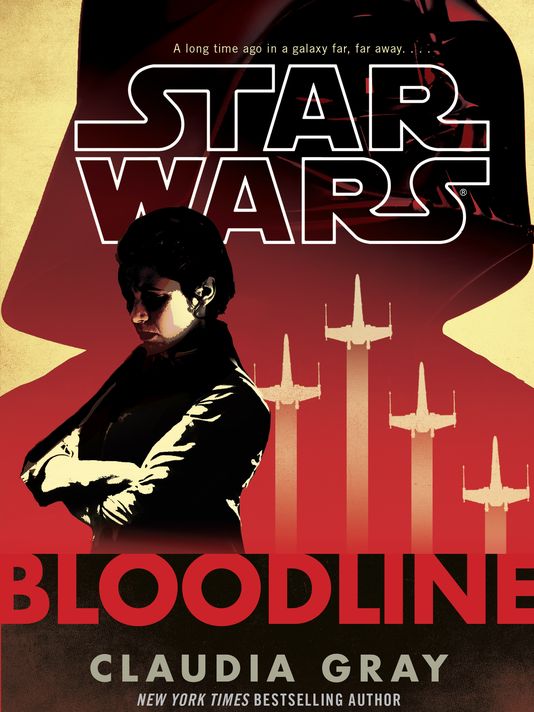 From the New York Times bestselling author of Star Wars: Lost Stars comes a thrilling novel set in the years before the events of Star Wars: The Force Awakens.

WITNESS THE BIRTH OF THE RESISTANCE

When the Rebellion defeated the Empire in the skies above Endor, Leia Organa believed it was the beginning to a lasting peace. But after decades of vicious infighting and partisan gridlock in the New Republic Senate, that hope seems like a distant memory.

Now a respected senator, Leia must grapple with the dangers that threaten to cripple the fledgling democracy—from both within and without. Underworld kingpins, treacherous politicians, and Imperial loyalists are sowing chaos in the galaxy. Desperate to take action, senators are calling for the election of a First Senator. It is their hope that this influential post will bring strong leadership to a divided galaxy.

As the daughter of Darth Vader, Leia faces with distrust the prospect of any one person holding such a powerful position—even when supporters suggest Leia herself for the job. But a new enemy may make this path Leia's only option. For at the edges of the galaxy, a mysterious threat is growing. . . .

This next book poses an interesting premise–a super-drug with an incredibly short half-life grants its user superhuman speed and strength. Of course, the drug is in heavy demand and only young people can use it–so what happens when your heroine has to use it? This could be interesting. Or intensely problematic. We'll see.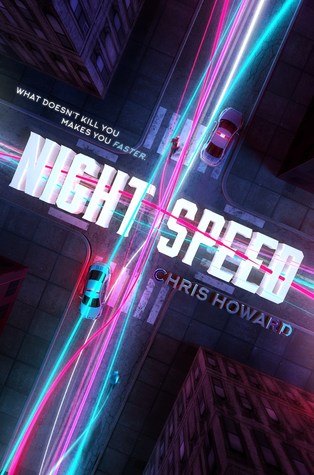 Only those young enough can survive the pulse-pounding rush of tetra, a dangerous and addictive new drug that fuels a nine-minute burst of superhuman strength and speed. Alana West has been trained to use the drug so she can pursue the young criminals who abuse its power—criminals like the breakneck who nearly killed her kid brother.

On tetra, Alana is unstoppable. The rush makes her an explosive blur as she surges through New York City, battling to bring down breaknecks before they leave more people dead or injured in their wake. But with the clock ticking down to her eighteenth birthday, Alana will soon be too old for the rush…when just one more dose will prove deadly.

Supported only by her strong and steady handler, Tucker, Alana goes undercover, infiltrating an elite gang of breaknecks to stop the supply of their drug. But when Alana gets trapped on the wrong side of the law, she learns the breaknecks are not quite what they seem—especially Ethan, the artistic boy whose bottomless brown eyes seem to see the truth inside her. With her own dependency on tetra increasing, Alana must decide where her loyalties lie before the rush ends. Forever.

Next up, the new novel from Jay Kristoff, co-author of Illuminae, which Ana and I loved SO MUCH. Eager to see how this solo book stacks up: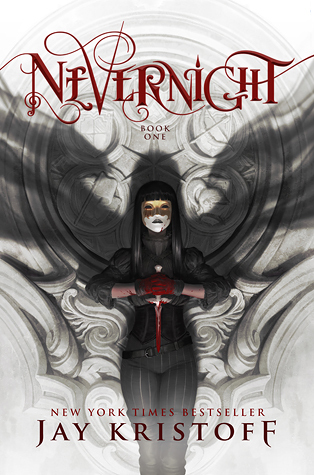 The first in a new fantasy series from the New York Times bestselling author.

In a land where three suns almost never set, a fledgling killer joins a school of assassins, seeking vengeance against the powers who destroyed her family.

Daughter of an executed traitor, Mia Corvere is barely able to escape her father's failed rebellion with her life. Alone and friendless, she wanders a city built from the bones of a dead god, hunted by the Senate and its thugs. But her gift for speaking with the shadows leads her to the hearth of a retired killer, and a future she never imagined.

Now, Mia is apprenticed to the deadliest flock of assassins in the entire Republic—the Red Church. Treachery and trials await her with the Church's halls, and to fail is to die. But if she survives to initiation, Mia will be inducted among the chosen of the Lady of Blessed Murder, and one step closer to the only thing she desires.

Revenge.

Last but not least, a new near-future SFF book, with rave praise from Kim Stanley Robinson and Gail Carson Levine. YES.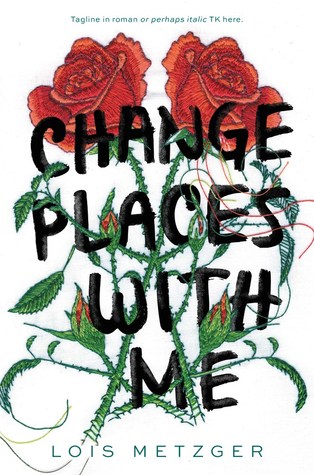 From Lois Metzger, the acclaimed author of A Trick of the Light, comes a work of speculative fiction set in the near future about a teen girl who gains a new perspective on her life. Perfect for readers who enjoyed Adam Silvera's More Happy than Not.

Rose has changed. She still lives in the same neighborhood and goes to the same high school with the same group of kids, but when she woke up today, something was a little different. Her clothes and her hair don't suit her anymore. The dogs who live upstairs are no longer a terror. She wants to throw a party—this from a girl who hardly ever spoke to her classmates. There's no more sadness in her life; she's bursting with happiness.

But something still feels wrong to Rose. Because until very recently, she was an entirely different person—a person who's still there inside her, just beneath the thinnest layer of skin.

That's it from us! What books do you have on YOUR radar?