Hello, friends and ghouls! It is October, which is Thea's favorite month of the year because it means horror movies, pumpkin ale, and HALLOWEEN.
Halloween also means Halloween Week here at The Book Smugglers–it's an annual bonanza of books, movies, comics, and guest posts. AND, this year, we will also be holding an Old School Wednesday Readlong! You know what that means, right?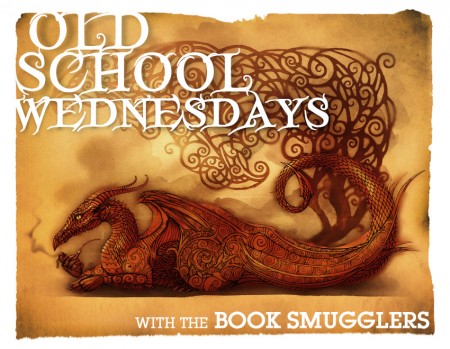 Logo designed by the wonderful KMont
October Readalong:
You can vote on which title you'd like to read next month by using the poll below. The October readalong will take place on October 28.
The Dollhouse Murders by Betty Ren Wright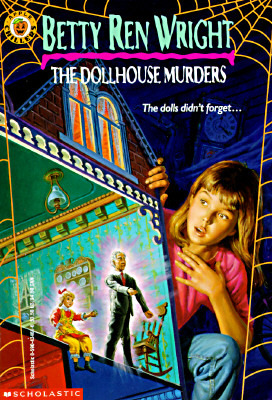 Twelve-year-old Amy is having difficulties at home being responsible for her brain-damaged sister, Louann. While visiting her Aunt Clare at the old family home, she discovers an eerily-haunted dollhouse in the attic-an exact replica of the family home. Whenever she sees it, the dolls, representing her relatives, have moved. Her aunt won't listen to Amy's claims that the dolls are trying to tell her something. This leads Amy to research old news reports where she discovers a family secret-the murder of her grandparents. The two sisters unravel the mystery. Amy grows to accept her sister and to understand that Louann is more capable than she had first thought.
Wait Till Helen Comes by Mary Downing Hahn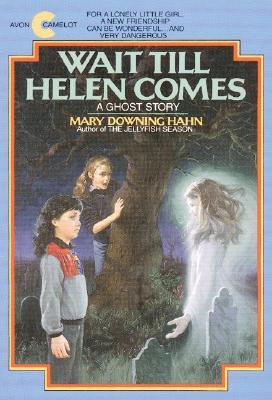 Beware of Helen…

Heather is such a whiny little brat. Always getting Michael and me into trouble. But since our mother married her father, we're stuck with her…our "poor stepsister" who lost her real mother in a mysterious fire.

But now something terrible has happened. Heather has found a new friend, out in the graveyard behind our home — a girl named Helen who died with her family in a mysterious fire over a hundred years ago. Now her ghost returns to lure children into the pond…to drown! I don't want to believe in ghosts, but I've followed Heather into the graveyard and watch her talk to Helen. And I'm terrified. Not for myself, but for Heather…
Locked in Time by Lois Duncan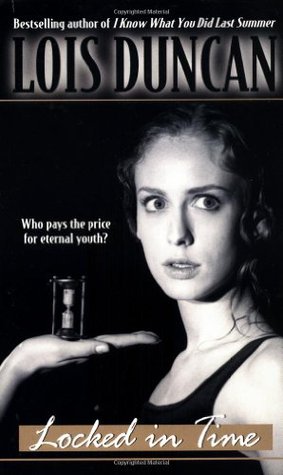 Nore Roberts didn't ask for a new life, but now that her mom is gone and her dad is newly married, she has to settle in at Shadow Grove, the old Civil War mansion her stepfamily calls home. When she meets her stepmother, Lisette, Nore is shocked by her youth and beauty that gives her chills- and a hint of something sinister. There's hope of becoming friends with her stepbrother and sister, until Nore realizes they're hiding something. When she begins to feel like the target of a deadly plan, Nore starts digging into her stepfamily's past. The skeletons in their closet are more real than she ever imagined. Can Nore expose her stepmother's dark secret before an old and evil magic swallows her up?
20th Century Ghosts by Joe Hill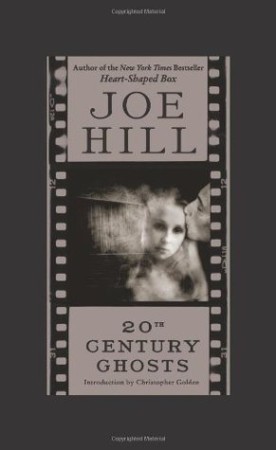 A collection of short stories.

Imogene is young and beautiful. She kisses like a movie star and knows everything about every film ever made. She's also dead and waiting in the Rosebud Theater for Alec Sheldon one afternoon in 1945….

Arthur Roth is a lonely kid with big ideas and a gift for attracting abuse. It isn't easy to make friends when you're the only inflatable boy in town….

Francis is unhappy. Francis was human once, but that was then. Now he's an eight-foot-tall locust and everyone in Calliphora will tremble when they hear him sing….

John Finney is locked in a basement that's stained with the blood of half a dozen other murdered children. In the cellar with him is an antique telephone, long since disconnected, but which rings at night with calls from the dead….

The past isn't dead. It isn't even past…
Uzumaki (Vol. 1) by Junji Ito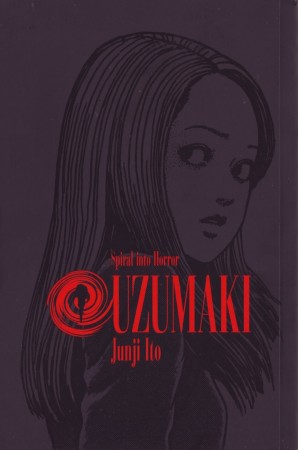 Shortly after Shuichi Saito's father becomes obsessed with spirals — snail shells, whirlpools, and man-made patterns — he dies mysteriously, his body positioned in the shape of a twisted coil. Soon, the entire town is afflicted with a snail-like disease.
[poll id="27″]
Get voting, and we hope to see you on October 28.
Ongoing Suggestions:
Got a suggestion? Have an amazing book, published at least five years ago, that you would love to nominate for the OSW monthly readalong? Speak up and submit your favorites! (If you have problems with the form below, you can also access it HERE.)