"On The Smugglers' Radar" is a feature for books that have caught our eye: books we have heard of via other bloggers, directly from publishers, and/or from our regular incursions into the Amazon jungle. Thus, the Smugglers' Radar was born. Because we want far more books than we can possibly buy or review (what else is new?), we thought we would make the Smugglers' Radar into a weekly feature – so YOU can tell us which books you have on your radar as well!
On Ana's Radar:
Tor.com announced a new Seanan McGuire to come out next year (with full distribution too!). I love Seanan McGuire's work so I am definitely going to be looking for this: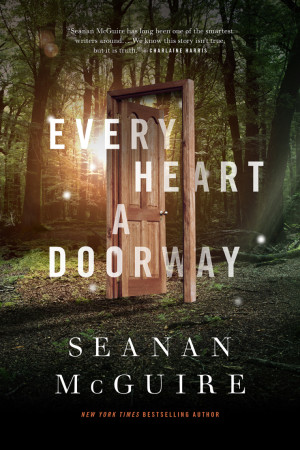 leanor West's Home for Wayward Children
No Solicitations
No Visitors
No Quests

Children have always disappeared under the right conditions; slipping through the shadows under a bed or at the back of a wardrobe, tumbling down rabbit holes and into old wells, and emerging somewhere… else.

But magical lands have little need for used-up miracle children.

Nancy tumbled once, but now she's back. The things she's experienced… they change a person. The children under Miss West's care understand all too well. And each of them is seeking a way back to their own fantasy world.

A children's book with three best friends who go out having adventures, one of them a girl with a wooden leg? Gimme!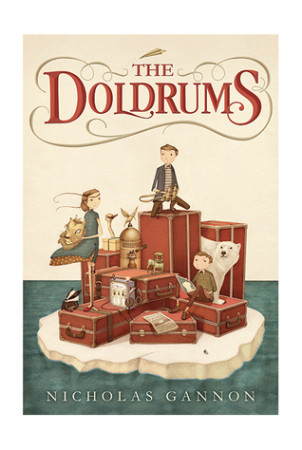 Archer B. Helmsley has grown up in a house full of oddities and treasures collected by his grandparents, the famous explorers. He knows every nook and cranny. He knows them all too well. After all, ever since his grandparents went missing on an iceberg, his mother barely lets him leave the house.

Archer B. Helmsley longs for adventure. Grand adventures, with parachutes and exotic sunsets and interesting characters. But how can he have an adventure when he can't leave his house?

It helps that he has friends like Adélaïde L. Belmont, who must have had many adventures since she ended up with a wooden leg. (Perhaps a crocodile ate it. Perhaps not.) And Oliver Glub. Oliver will worry about all the details (so that Archer doesn't have to).

And so Archer, Adélaïde, and Oliver make a plan. A plan to get out of the house, out of their town entirely. It's a good plan.

Well, it's not bad, anyway.

But nothing goes quite as they expect.

Attention! Attention! New A. S. King book!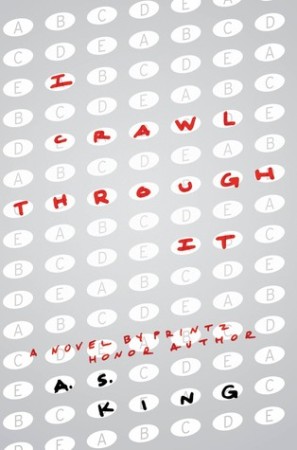 A boldly surreal novel from one of the best YA writers working today.

Four talented teenagers are traumatized-coping with grief, surviving date rape, facing the anxiety of standardized tests and the neglect of self-absorbed adults–and they'll do anything to escape the pressure. They'll even build an invisible helicopter, to fly far away to a place where everyone will understand them… until they learn the only way to escape reality is to face it head-on.

And here is another psychological thriller from Stephanie Kuehn: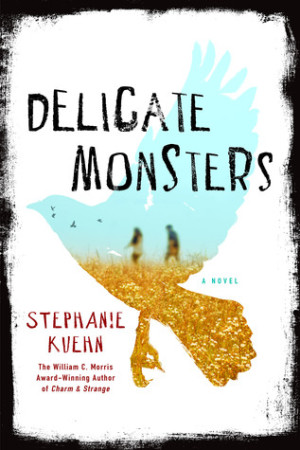 From the Morris-Award winning author of Charm & Strange, comes a twisted and haunting tale about three teens uncovering dark secrets and even darker truths about themselves.

When nearly killing a classmate gets seventeen-year-old Sadie Su kicked out of her third boarding school in four years, she returns to her family's California vineyard estate. Here, she's meant to stay out of trouble. Here, she's meant to do a lot of things. But it's hard. She's bored. And when Sadie's bored, the only thing she likes is trouble.

Emerson Tate's a poor boy living in a rich town, with his widowed mother and strange, haunted little brother. All he wants his senior year is to play basketball and make something happen with the girl of his dreams. That's why Emerson's not happy Sadie's back. An old childhood friend, she knows his worst secrets. The things he longs to forget. The things she won't ever let him.

Haunted is a good word for fifteen-year-old Miles Tate. Miles can see the future, after all. And he knows his vision of tragic violence at his school will come true, because his visions always do. That's what he tells the new girl in town. The one who listens to him. The one who recognizes the darkness in his past.

But can Miles stop the violence? Or has the future already been written? Maybe tragedy is his destiny. Maybe it's all of theirs.

Did you KNOW I NEVER read a Louis Sachar book? I KNOW. Maybe it's time I fixed that!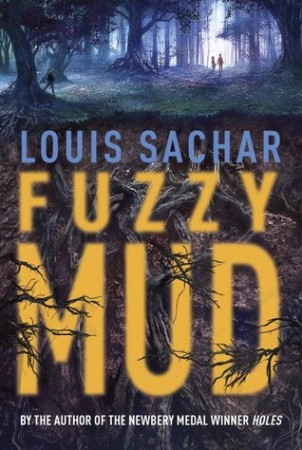 "Be careful. Your next step may be your last."

Fifth grader Tamaya Dhilwaddi and seventh grader Marshall Walsh have been walking to and from Woodbridge Academy together since elementary school. But their routine is disrupted when bully Chad Wilson challenges Marshall to a fight. To avoid the conflict, Marshall takes a shortcut home through the off-limits woods. Tamaya reluctantly follows. They soon get lost, and they find trouble. Bigger trouble than anyone could ever have imagined.

In the days and weeks that follow, the authorities and the U.S. Senate become involved, and what they uncover might affect the future of the world.

On Thea's Radar:
First up on my radar, a sequel that I didn't know was in the works! I was a big fan of Cecil Castellucci's Tin Star, so I will be checking book 2 out: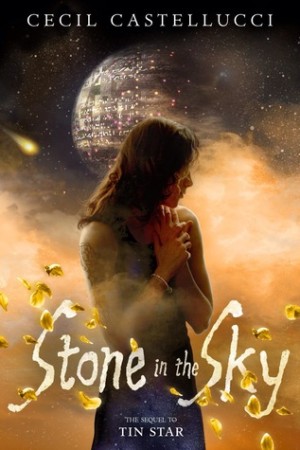 In this thrilling follow-up to Tin Star, Tula will need to rely on more than just her wits to save her only home in the sky.

After escaping death a second time, Tula Bane is now even thirstier for revenge. She spends much of her time in the Tin Star Café on the Yertina Feray—the space station she calls home. But when it's discovered that the desolate and abandoned planet near the station has high quantities of a precious resource, the once sleepy space station becomes a major player in intergalactic politics. In the spirit of the Gold Rush, aliens from all over the galaxy race to cash in—including Tula's worst enemy.

There's this older book from Bloomsbury Spark that I found on goodreads that sounds like it could be promising.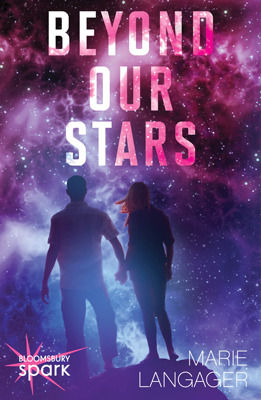 Fleeing a destroyed Earth, seventeen-year-old orphan Hope grew up living in the confines of a spaceship heading to CR-3, a new home planet. She's been kicking the steel walls for too long and ever since she broke her boyfriend's heart, touchdown could mean open air and a fresh start. But no one expected the Locals.

Hope's dreams of freedom turn into nightmares when the Locals trap the humans and mark groups for observation. At any moment she can be called into a holographic observation room for testing. Some days she's drowning in a strange dark ocean, some days she's locked up without food, and all with the one boy she can't seem to forget.

As the Locals study Hope, she studies them. She wants to believe the tall grey creatures could be peaceful, but as the simulations become more dangerous, Hope is about to become the human race's last chance for survival.

One of my friends gave me a copy of this book recently, and I couldn't believe that I hadn't really heard of it.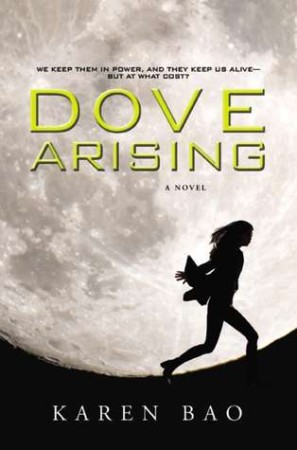 A smart, futuristic thriller for fans of Divergent and Legend!

Phaet Theta has lived her whole life in a colony on the Moon. She's barely spoken since her father died in an accident nine years ago. She cultivates the plants in Greenhouse 22, lets her best friend talk for her, and stays off the government's radar.

Then her mother is arrested.

The only way to save her younger siblings from the degrading Shelter is by enlisting in the Militia, the faceless army that polices the Lunar bases and protects them from attacks by desperate Earth dwellers. Training is brutal, but it's where Phaet forms an uneasy but meaningful alliance with the preternaturally accomplished Wes, a fellow outsider.

Rank high, save her siblings, free her mom: that's the plan. Until Phaet's logically ordered world begins to crumble…

Suspenseful, intelligent, and hauntingly prescient, Dove Arising stands on the shoulders of our greatest tales of the future to tell a story that is all too relevant today.

Psychological thriller + urban legends + epistolary novel. OK. I'm in: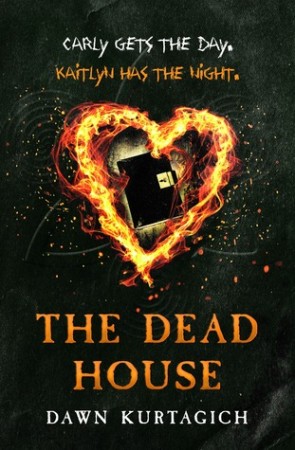 Part-psychological thriller, part-urban legend, this is an unsettling narrative made up of diary entries, interview transcripts, film footage transcripts and medical notes. Twenty-five years ago, Elmbridge High burned down. Three people were killed and one pupil, Carly Johnson, disappeared. Now a diary has been found in the ruins of the school. The diary belongs to Kaitlyn Johnson, Carly's identical twin sister. But Carly didn't have a twin . . .

Re-opened police records, psychiatric reports, transcripts of video footage and fragments of diary reveal a web of deceit and intrigue, violence and murder, raising a whole lot more questions than it answers.

Who was Kaitlyn and why did she only appear at night? Did she really exist or was she a figment of a disturbed mind? What were the illicit rituals taking place at the school? And just what did happen at Elmbridge in the events leading up to 'the Johnson Incident'?

Chilling, creepy and utterly compelling, THE DEAD HOUSE is one of those very special books that finds all the dark places in your imagination, and haunts you long after you've finished reading.

Last but certainly not least, there's this awesome looking YA horror anthology – love the title.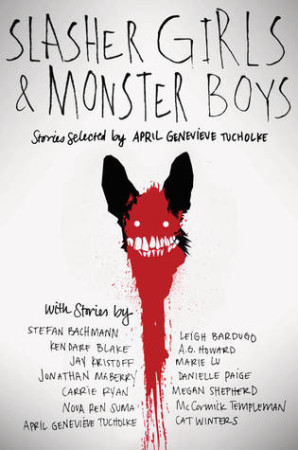 For fans of Stephen King, Neil Gaiman, Lois Duncan, and Daphne Du Maurier comes a powerhouse anthology featuring some of the best writers of YA thrillers and horror

A host of the smartest young adult authors come together in this collection of scary stories and psychological thrillers curated by Between the Devil and the Deep Blue Sea's April Genevieve Tucholke.

Each story draws from a classic tale or two—sometimes of the horror genre, sometimes not—to inspire something new and fresh and terrifying. There are no superficial scares here; these are stories that will make you think even as they keep you on the edge of your seat. From bloody horror to supernatural creatures to unsettling, all-too-possible realism, this collection has something for any reader looking for a thrill.

Fans of TV's The Walking Dead, True Blood, and American Horror Story will tear through tales by these talented authors:

Stefan Bachmann
Leigh Bardugo
Kendare Blake
A. G. Howard
Jay Kristoff
Marie Lu
Jonathan Maberry
Danielle Paige
Carrie Ryan
Megan Shepherd
Nova Ren Suma
McCormick Templeman
April Genevieve Tucholke
Cat Winters

And that's it from us! What books do you have on your radar?